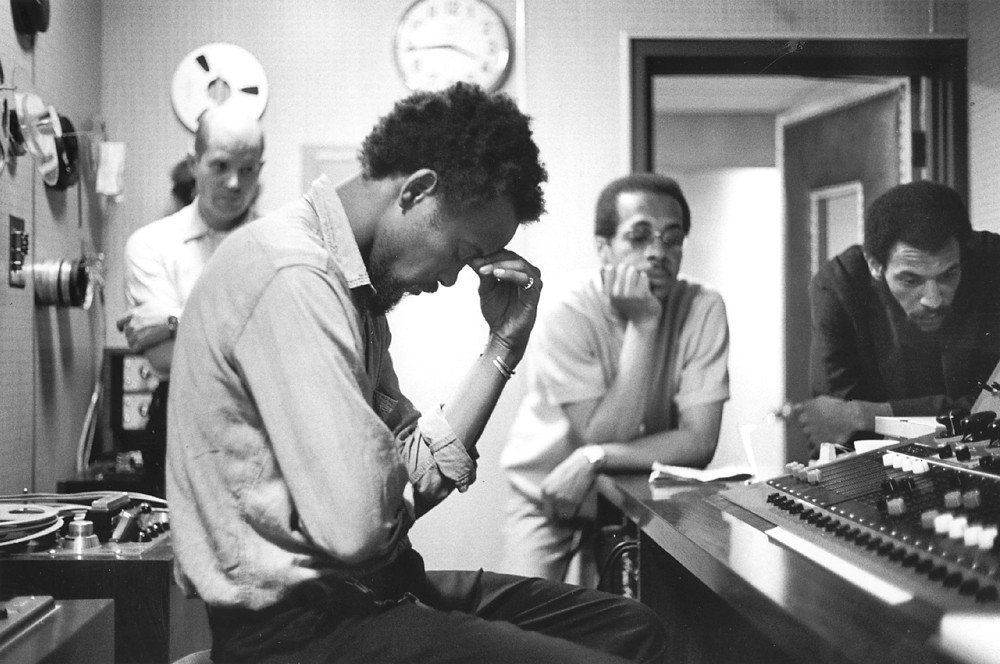 While some of my favorite albums were made in huge studios with big budgets, I'm also very excited about records made under less ideal circumstances. I find it really inspiring when timeless records can be made by people with limited experience and resources. For this reason, I find the early records from Chicago's Association for the Advancement of Creative Music (AACM) exciting. At a time when avant- garde jazz was developing in new directions, without an obvious market for these records, no one invested huge resources in recording them. In the mid- 1960s, recording technology was far less available than it is today. The music was also drastically different from so much of what had been recorded before that I expected it may have presented particular challenges in recording.
The AACM was a nonprofit co-op, led initially by Muhal Richard Abrams, which helped to produce concerts of experimental jazz. The organization evolved in part out of the work of the Experimental Band, which began in 1961, also under Abrams's leadership. The first recording of these musicians was the Roscoe Mitchell Sextet's Sound, which was released on Bob Koester's Delmark label in 1966. Up until that album, the Chicago-based label had released blues, traditional jazz, and bebop. While Delmark had not previously been involved in releasing such aggressively avant- garde music, Koester did have experience with recording studios. He was very happy with his experience recording at Hall Studios with engineer Stu Black. When Black went to work at Sound Studios, a converted radio station at 230 N. Michigan Avenue, Delmark's business followed. Sound Studios had a Neve board, a 3 track recorder, and a good variety of microphones. While the main room at Sound was neither as large nor as alive as that at Hall Studios, it was big enough to comfortably position all of the musicians and their many instruments.
Stu Black engineered Mitchell's album at Sound Studios, and Chuck Nessa, who managed Koester's Jazz Record Mart at the time, supervised the two sessions. Despite Black's experience as "a journeyman engineer," Nessa says that "by far this was the strangest stuff he'd ever encountered." Nessa describes his job as producer "as a liaison between the techies and musicians, between the money, which was Koester, and the musicians." He was not concerned about recording the variety of instruments used on the album ("you can fake it in the mix later"), and his advice to Black for recording the harsh overtones used by the reed players was "that the music was going to get very loud, so leave plenty of headroom."
All of the musicians were in one large room, with some small baffles around the drums that would not obstruct anyone's view. Nessa's sole strategy to deal with bleed was to try to guess while setting up. He feels that making adjustments later "screws up people's concentration," and prefers to "go with the decision you made at the beginning and live with it." This approach illustrates his broader philosophy that "if there's a choice between musical problems and technical, always err on the side of the music and deal with the other shit later." No overdubs were used on Sound or any of these records.
Nessa was concerned about the music's ability to communicate with new listeners, and felt that achieving this goal was one of his tasks as producer. He explains: "When we recorded "Sound," the first day, we had run through the pieces. I realized that this was the first AACM music to appear and it was the first Roscoe Mitchell record. We'd recorded 'Sound' and we'd recorded 'Ornette,' and there was no place that you heard Roscoe Mitchell playing with drums behind him. Afterwards, I said to Roscoe, 'We're going to be giving this to a lot of people who don't know anything cold about this; they're going to be coming to it blankly. To have the leader of the group, who is the saxophone player, never playing when there are any drums playing is kind of bizarre.' I said, 'Maybe on 'Ornette' you could do it with drums behind you.' On the first take that we did the first day, it's a cello behind him, playing pizzicato like crazy, and it's wonderful. But I said, 'Maybe we could do that with drums behind you.' So the next date when we came back, he did it again with drums behind him. And that's what came out."
In addition to containing the original take of "Ornette" described above, the CD reissue contains two separate takes of the piece "Sound," which were edited into one piece for the original vinyl. Nessa explains that one take was too long, and that the parts of the two takes which they used worked together. This fits Nessa's idea that a record does not need to reflect a live performance. He says, "you can't always do what you hear in your head on stage either, or at a rehearsal."
The next two albums...
The rest of this article is only available with a Basic or Premium subscription, or by purchasing back issue #11. For an upcoming year's free subscription, and our current issue on PDF...