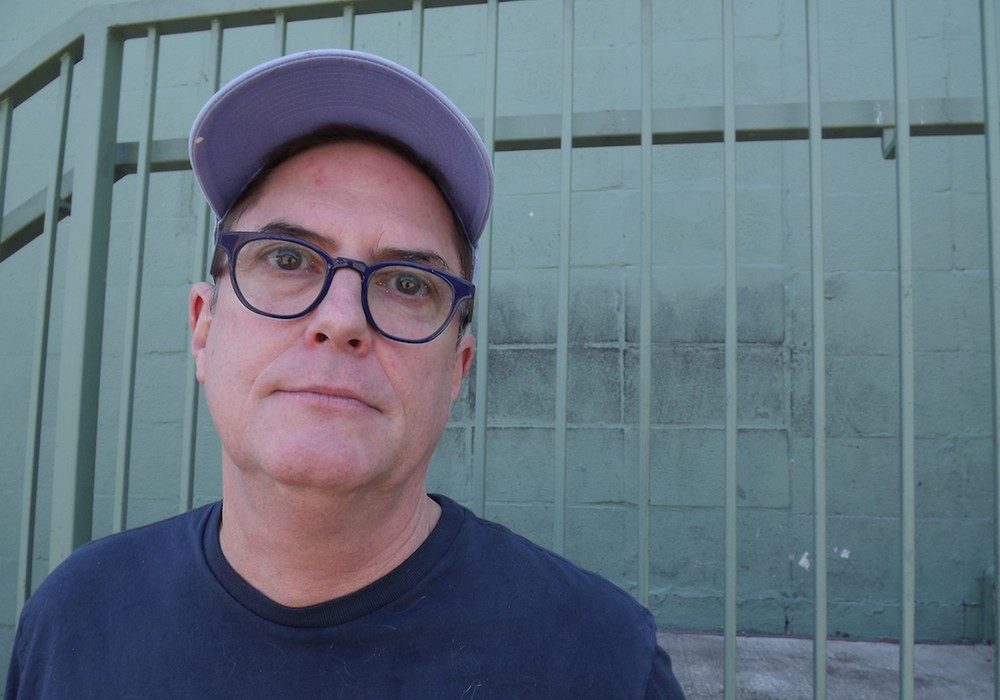 Paul Leary's accidental entrance into the world of recording started in the eighties with his role of de facto button pusher for his band, the Butthole Surfers. Since that time he's produced some of the best-known music of bands like Sublime and Meat Puppets, while earning credits as a mix engineer for such acts as U2 and Weezer and producing cult favorites like the Bad Livers and Daniel Johnston. His guitar work with the Surfers (and guest appearances on albums with the Flaming Lips and Stone Temple Pilots) made his name known to many music fans, while his formidable production history has made his name popular with artists seeking an outstanding producer as well.
Your career started as a guitar player.
The Butthole Surfers just wanted to make records, but we really couldn't afford studio time. We recorded our first material at BOSS Studios in San Antonio. The owner [Bob O'Neill] would let Gibby [Haynes] and I sleep in the tool shed. When there was time available, we'd go in there and work. We didn't know what a board was, or a tape machine, or a microphone. It was a crash course. We'd sneak in and work through the night. We ended up with some pretty retarded recordings. We didn't have a drummer. We were literally using anybody off the street who would walk in and play drums. One guy heard music coming from the studio, said he was a drummer from New York, and asked if he could play on a song. He ended up playing two songs for our album. He did them and left — I don't even know his name. About two-thirds of the way through the first record we hooked up with King Coffey, who became our permanent drummer.
How did you make the transition into producing?
Instead of going into the studio, we decided to buy equipment. We bought a 1-inch, 8-track machine, an old Ampex 300 series with tube electronics and built-in mic preamps. You could just plug your mic into the back. It stood about seven-feet tall and weighed a ton. We settled in Georgia for a while and set up a studio. Then we came back to Austin. We had tape machines wherever we went. We moved to the country and, before long, I realized I was recording all the records for the Butthole Surfers. There was this band called the Bad Livers from Austin. I really was into this band and I offered them a deal where I would front the money for studio time if they'd let me produce an album [Delusions of Banjer] for them. They agreed, I fronted the money, and they did it for Touch and Go. I got paid my money back, and I produced a record for somebody else. The Butthole Surfers got signed to Capitol, and we worked with John Paul Jones [Led Zeppelin] as a producer. [During that time] I played the Meat Puppets for John Paul Jones. The Meat Puppets called me up afterwards and asked me to ask him to produce their record. I called him, but he wasn't interested. I figured he'd love them. So I called the Meat Puppets back and said, "Sorry, he's not interested." They were like, "We really like that Bad Livers album a lot. Are you interested?" I went to Memphis; we recorded in a place that was like a gymnasium. But we ultimately finished the project in Austin. I was working with Stuart Sullivan [see his interview this issue] at that time. That record [Too High to Die] had a hit song on the radio ["Backwater"] and went gold. Then they wanted to make another album, so...
The rest of this article is only available to our subscribers!