In the middle of a pecan ranch in Tornillo, Texas — 30 miles east of El Paso — you'll find Sonic Ranch, the largest residential recording studio in the world. The studio's owner, Tony Rancich, is the grandson of the ranch's founder, and here on his family's property he runs one of the most accommodating and amazing studios you'll ever find. Touring the grounds and the four studios (and mastering suite) with Tony we found Pat Dillett [Tape Op #79] mixing and album for Mexican pop star Benny Ibarra and a metal band from Italy laying down blistering basics.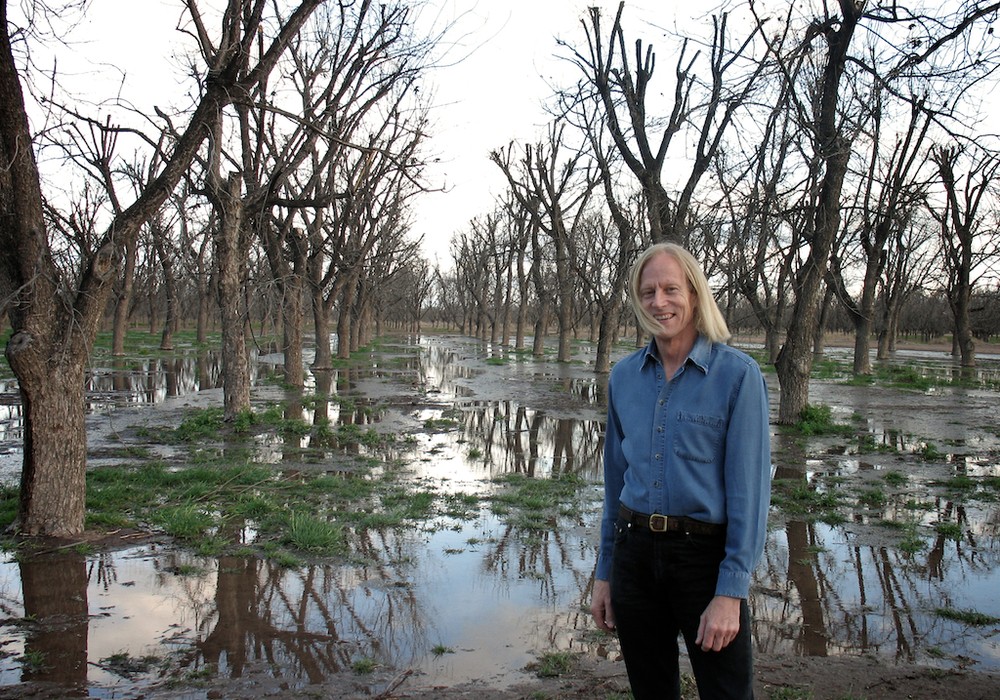 Tony's generous and enthusiastic vibe guides this unique place, and you can see why bands like Sublime with Rome, Hanson, Yeah Yeah Yeahs, Conor Oberst, Jenny Lewis, Old 97's, Animal Collective, Mudvayne, Cannibal Corpse, and The Mountain Goats would choose to come here to focus and make great recordings.
You were raised on this ranch?
Correct.
You must have gained some interest in music and recording along the way.
When I was in sixth grade I learned to play the guitar. I was 15 when I got a tape recorder and I started to record my own stuff. We had a house in El Paso so we could go to the better schools. We'd go up there during the weekday then come back down here. After a while all the musicians in town started coming to me. I rented several houses in El Paso; one of them is near where Al Jourgensen lives now. It's a stone house and we set up the studio in the living room.
Where was work coming from? Was it just local, at that point?
Yes, locally. There were a lot of local bands doing things. Of course I wasn't getting a lot of money, but I was just16or17yearsold-I didn't need a lot. But I saw the feasibility of it. I decided to take it to the next level and I engaged an acoustic design company out of San Antonio to help with the sound. I picked 25 locations, all through El Paso and out here at the ranch. Our one building that is partially underground; at that time it only had one big room. But I walked them through and they said, "Out of the 25 locations you've taken us to, this is it." So they laid out the design, I built that, and I was off and running with an 8-track studio.
How old were you at that point?
I was 18 by the time it was running and going well. It's really a story of evolution from there. After that we went to a 16-track. Then I got a Trident board and a Studer A827 tape deck. A friend of mine found an SSL board in Canada — a doctor who had gotten roped into it by his accountant needed to get out of it. [laughter] So we went to Canada and purchased that and we continued to make deals on equipment from there. By the early '90s we were starting to do major label work. We had producers like Neil Kernon, who'd worked at Trident Studios. He found us in '92 or '93 and ended up bringing 64 major projects here, so he kept the studio booked. And then word of mouth kept getting around. As other producers came and worked here, they saw how productive they could be. There are no distractions. In the meantime, I continued to amass guitars, drums, keyboards and so on.
Say if you were in L.A. or New York, you'd hire out to rent things. But around here there's no "hire" company.
Yeah! [laughter] First of all, to get a great sound you have to have a great source. So we concentrated on getting great guitars and amps. Then you need a great room, of course. We expanded the amp and drum collection. I...
The rest of this article is only available to our subscribers!