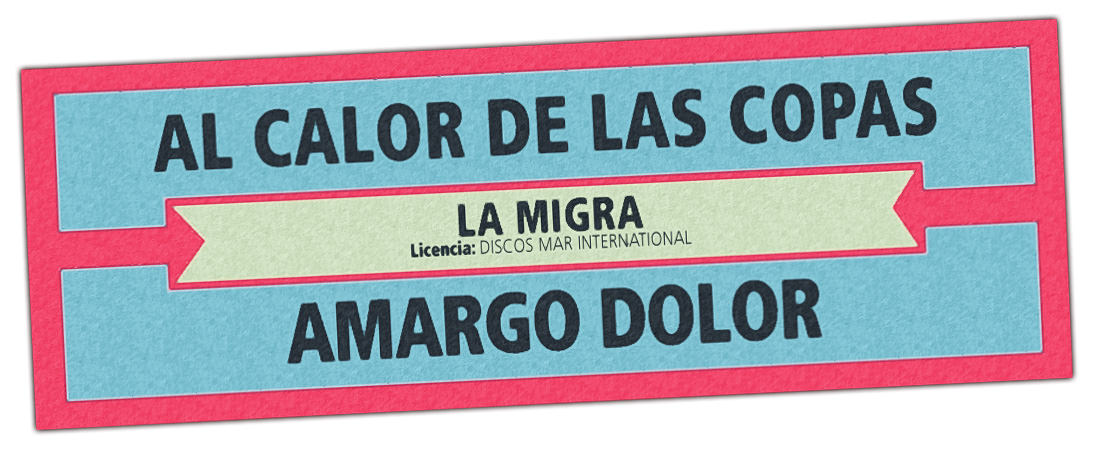 As we move through life we learn different things from different people, many of which are formative. From my father, I learned the value of a good work ethic and doing what you say you'll do, as well as a deep respect of nature and the outdoors. When we were younger, he took us on many camping trips. He worked for the same large agricultural cooperative his entire career, and was eventually appointed president. He was also the president of the California chapter of the Sierra Club for a year or so. From my mother, I learned to be compassionate and treat everyone the way you would want yourself to be treated. My mother was very involved in the early stages of the National Organization of Women (NOW) in the 1960s, and Helen Reddy's "I Am Woman" was on regular rotation at our house. The other gift I was given by my mother was a lifelong love of music. My dad had played drums when he was young, and bought me a Snoopy drum set when I was six, but he was not seriously interested in music by then. He used to frequently travel to Japan for work, and in the early 1960s he brought back a Yamaha acoustic guitar for my mom. I have fond memories of family gatherings led by my mom playing that guitar (which I still have), singing folk songs with family and friends in our living room. We had a box of handheld percussion for the kids, and I'm sure my mom found it a challenge to stay in time with the off-beat racket us kids made.
Later, as a teenager, I was bitten by the pop and rock music bug, which has never left me. In high school I was a rocker, and some of the first guitar riffs I learned to play were from Ted Nugent and Aerosmith, but as I got older I realized the melodic side of music, that I learned at a young age from my mother, was what really spoke to me. In the end, I listened to The Beatles more than the Rolling Stones.
Somewhere along the way, working with music became my career. When I was 21, I was lucky enough to land a job in one of the last bigger, local recording studios of that era; a facility with a hierarchy and great gear. I was the entry level engineer and got all the leftovers and whatever else I could bring in myself, but that was okay. I learned so much from the owners of the studio; Larry Lauzon and Martin Ashley. I found myself having to try harder in order to meet their expectations on a daily basis, or I wouldn't be working there. It was great. Larry was the head engineer and really knew his shit. He had recorded, among other things, the band Pablo Cruise – a pretty big deal at the time. Martin had started out as a very popular DJ at the local radio station (who owned the studio at this point), and had migrated into doing all the tech work. All the gear was maintained and worked flawlessly.
Looking back on those years in my 20s however, the biggest lesson I learned from working at that studio was about trying to understand people. I think,
at our core, all musicians are empathetic; we have to be in order to play and work well together. You have to like and respect the people you are making music with; and you must listen to them, and understand their needs and how they feel. You can't help but to care about them. Diversity has also always been a huge part of music, and I think these
are the most important things
I've learned from working in recording studios.
I realized this fairly early on in my career as an engineer. We used to record a lot of Latin music for a Mexican record label based out of Stockton, California – MAR International – run by brothers Arturo and Humberto Sanchez. They were one of our biggest clients, selling many records in Mexico. During that time, I could walk into any Mexican restaurant and point to a dozen or so tracks on the jukebox that I had recorded. Initially, I found these sessions frustrating because I felt that I couldn't do a very good job on the records, and it was not representative of my best work. For one thing, the sessions were very rushed and there was almost no time to work on sonics. Arturo would come in and ask, "The mics are working? Then we are ready to record. Let's go!" In hindsight that was a blessing, as I learned to work fast. (Later, bands would often comment on how surprised they were that I got sounds quickly and had the session up and running easily.) But the other issue I had working with MAR was the language barrier, and this was the real lasting lesson. The band would come back into the control room after a take, animatedly talking in Spanish,. Despite four years of high school Spanish, I could barely pick out what they were saying. But then I realized, despite any language barrier, part of my job was to always be listening to what was happening in the room, and to try to understand what people wanted and needed from me and the session, and (if possible) anticipate any needs before they asked. I realized that this was one of the most important aspects of my job, just as important as deciding what mic to use on vocals; maybe even more important. In an interview I did with him in Tape Op #93, producer Steve Lillywhite speaks to this directly in addressing how he keeps a recording project working smoothly, "A lot of producers will say, 'Here's the writer, here's the singer... that's the guy I'm going to have my special relationship with.' I don't look at it like that. I look at maybe the bass player, who's a little weaker or a bit insecure. The singer can look after himself. He doesn't need me to be all chummy with him. That bass player needs me. I'll go and make sure that I work with him more at the beginning to get his confidence up, so he can think, 'Oh, Steve's my mate!'"
Several years later, in the late '80s when I had started my own studio, we were one of the few places in town that would work on hip-hop as a lot of the more established studios looked down at the then-new genre. I found it exciting and progressive in the way that rock music made me feel when I was younger. Spending time in the control room with young black kids from another part of town gave me an insight into their lives I would never have otherwise had.
As I've gotten older, I've realized that I care about other people, even if I don't know them. I try to think about their lives and what it would be like to be in their place. I don't assume that I can always understand everything about them or the decisions they make, but I try to understand why they might have made these decisions, even if I don't agree. We hear the word "empathy" a lot lately, but empathy is what I feel I learned from music.
The year 2020 was a rough one for a lot of people in so many different ways, and the world can appear to be a very divided place. As we move into 2021, I hope that all of us who make music can practice empathy and caring for others, even when they may seem to be different from us. In the end, the music we make and the world we live in will be better for it.

Tape Op is a bi-monthly magazine devoted to the art of record making.