I recently had the experience of listening to hundreds of new albums in a slightly disassociated context; many times I knew nothing about who the artists were or what style of music they were supposedly playing. Removing any of these preconceptions can be a liberating moment, and I found myself getting into lots of interesting groups I might not have stumbled across otherwise. The funny thing is that if some of these albums had been contextualized – like by theoretical genre, popularity, or even where they originated from – I might have passed on listening to many of them. Stripping away all of this "other" information helped clear the way for me to really hear the music.
When I start a new session with a band, I always hope they don't tell me that their sound exists inside some pigeonholed micro-genre subcategory. I want to hear them with fresh, open ears and do my best to capture their songs in a unique and sympathetic manner. Genres, labels, and preconceptions can often only get in our way.
Enjoy music, and begin every day by attempting to really hear the beauty within all that you listen to. Stay open and creative, and keep your ears ready to hear something new.
— Larry Crane, Editor
This issue's cover is an homage to the Pink Floyd song "Echoes," from the album Meddle. The idea came to me after I saw Brian T. Silak's photo of Jack Antonoff's vintage tape delays, as the Binson Echorec features prominently in that track. "Echoes" was also used as the soundtrack in the classic surf film Crystal Voyager, in which the last 23 minutes of the film is footage of seminal surfer George Greenough riding inside the tube with this track as the score, hence the wave photo. The text was lettered by Bobby Lurie and is the first verse of the song, written by Pink Floyd (Gilmour, Waters, Wright, Mason) and published by Warner/Chappell Music, Inc. -JB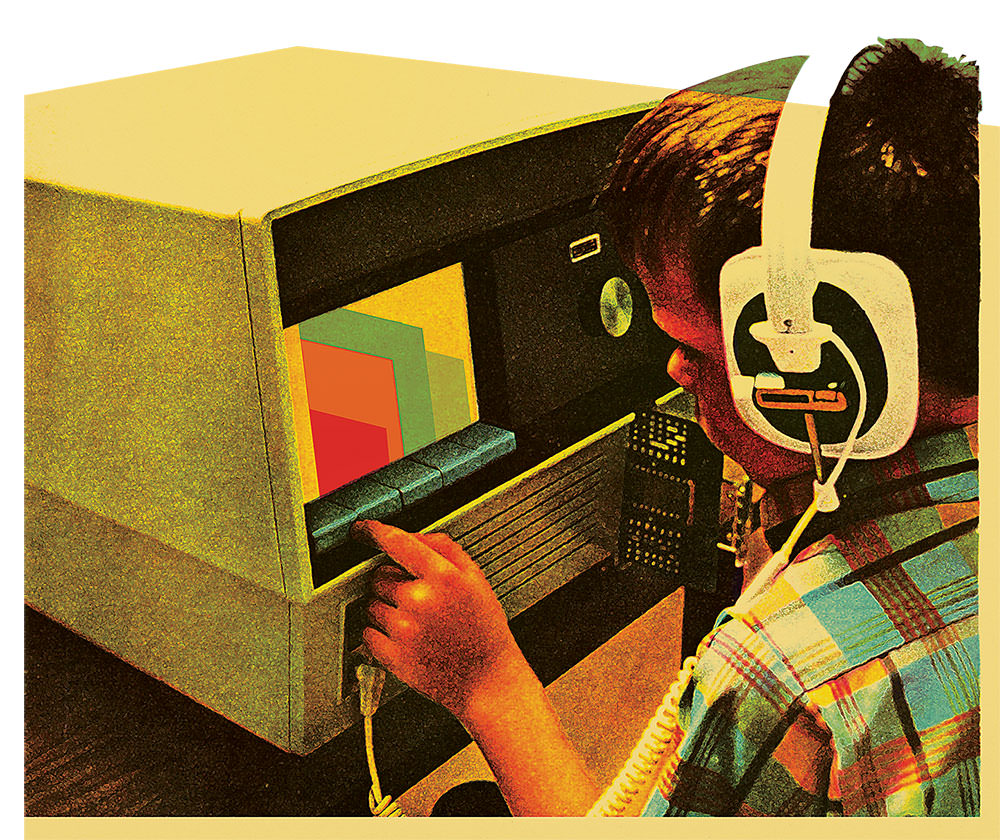 Tape Op is a bi-monthly magazine devoted to the art of record making.