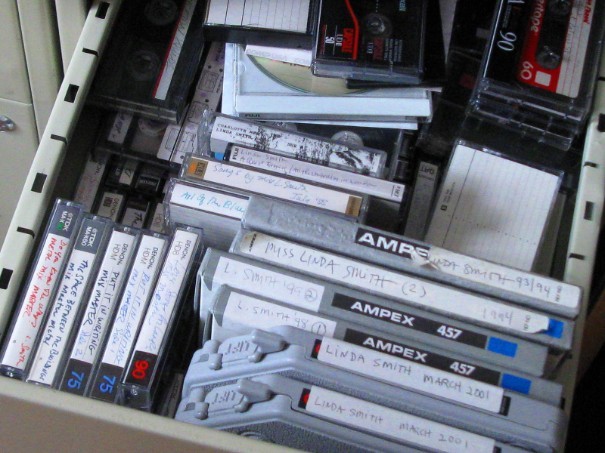 In issue 32 we had a short review of Linda Smith's current CD. Even though we meant to get an interview with Linda in the mag at some point, for some reason it never quite happened. Jump to 2011 and Linda has assembled a site full of MP3's of her work (something I would imagine many "no-longer-active-but-interesting" artists have and will be taking advantage of).
About Linda Smith: "Linda Smith wrote and recorded her music on 4-track cassette and 8-track reel to reel tape at home from 1986 to 2001. During that time it was released on her own Preference label, as well as on such labels as Harriet, Slumberland, and Feel Good All Over."
Tape Op is a bi-monthly magazine devoted to the art of record making.