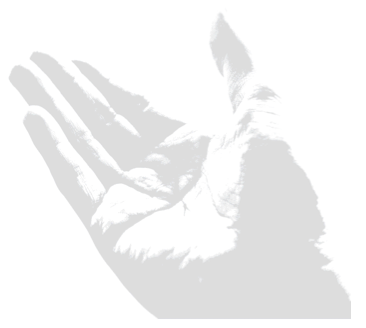 A couple of years ago I purchased a download package that a friend's band, Blue Skies for Black Hearts, was offering up. It was a generous offer, proceeds went towards a good cause, and the band is really fun (not to mention that the bandleader, Pat Kearns, is another local studio owner and works in my place occasionally). The package included their recent album, a short film that the band stars in (funny as shit), a few other videos, and a live set from "The Banana Stand." I always keep tabs on the goings on at local clubs, yet I'd never heard of this venue. I looked it up online and found out that Live From The Banana Stand was a video and recording series some folks were putting on in a local residence and making available on the web. It looked interesting, and the set by Blue Skies for Black Hearts sounded pretty damn good.
A few months later I was presenting a recording workshop. When I asked one of the attendees, Louie Herr, what brought him my way, he mentioned he was involved in the Banana Stand project. "Oh," I exclaimed, "I've heard of that." He seemed surprised that I knew what he was up to. We had fun listening to recordings from their shows, as well as talking about tracking and mixing ideas that could help with the sound of the series.
We stayed in touch and, after many invites to attend one of the recording sessions, I was able to make it over. I brought a couple of friends; we had a great time watching the band, drinking beers, and hanging out. At the end of the tracking I mentioned to Louie that if he wanted to use my studio for mixing that I could give them free open days on short notice. I might have been a bit buzzed, or maybe just adrenalized from a fun house party environment, but I opened my mouth and made the offer. One of my friends may have looked at me a little funny too, as if to say, "You're really giving away free days in your studio?"
So far we've mixed three Banana Stand recordings. The guys have brought their own mix engineers, and I've helped get a decent sound up and running and then left them to the details (like vocal rides, mutes and such) while I run errands and get other things done. All three of these have also come out, or are available soon, on CD.
What do I get out of this? As any studio owner knows, a completely booked up calendar is rare. We get a few full moths a year if we're lucky, but there are always some open days that pop up. It only takes a few hours of my time to get these sessions rolling and to close up shop later when mixing is done. Musicians that have never checked out my studio have the opportunity to drop by and hang for a day, and this gives them ample time to soak is what a cool place we have (while learning about our low rates). I image in the future it will directly, or indirectly, lead to sessions being booked as well.
I've also run several freelance engineers through using our patchbay, console, and everything in between. Getting them familiar with our studio can't hurt - half of being a freelance engineer is knowing what the studios in town have to offer and being able to recommend places. One of the directions of the Banana Stand, Aaron Colter, put me on a panel during the annual Music Fest NW, which gained a little more attention for me, Jackpot, and Tape Op - plus I got a free pass to the festival and the chance to shake the mayor of Portland's hand (no, not Portlandia's Kyle McLaughlin). Don't discount the fact that, in the last six months alone, three additional CDs came out of our studio - which is always the best advertising in my book. Plus I feel like I've made some new friends and gained some allies that will mention my studio to artists around Portland.
And all that came from paying attention to what was going on in town, popping out for a night of beer and music, and seeing the possibility that I had something to offer that could benefit us all.
Tape Op is a bi-monthly magazine devoted to the art of record making.