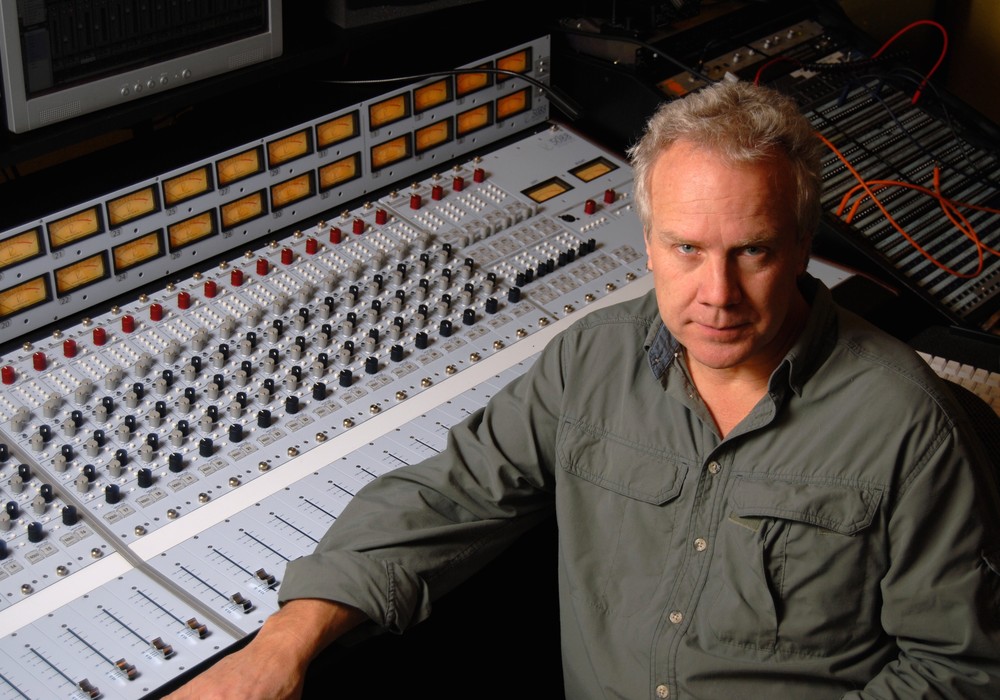 Establishing himself as one of Nashville's top engineers and producers, Gary has worked with Nickel Creek, Alison Krauss, Sarah Jarosz, Harry Connick Jr., John Prine, and even Dolly Parton. He is also VP of A&R at Sugar Hill/Rounder Music Records. I visited Gary at his private studio and home that previously belonged to Alison Krauss. In fact, Gary even helped design the studio for her.
We're both involved in NARAS/Grammy stuff. What about somebody who's not involved. Why should they get involved?
There are so many reasons; just the advocacy of what they're doing in Washington for rights. MusiCares; No matter how indie you might be, they're there to help for any problem, whether it's medical or rehab, or anything. It just doesn't cost that much for all that you get out of it. Especially in a chapter like this, that's this strong. The P&E Wing has been good just for fighting for producer and engineer rights, royalties and credits. A lot of people don't think that they qualify [to join NARAS], but they've made it much easier. Just have a couple of releases. Online releases count now.
It even used to be a hurdle; you had to have six credits on a nationally distributed record.
It ruled out a lot of indies. That's what we're doing in Nashville, just raising awareness that you can be a member, and all the benefits that come with it. 90 percent of what's done out there is guys with no budgets, shitty bands, in shitty studios and trying to make the most out of that. It's so backwards. When you're young and fighting your way up, you're working with rougher bands at shitty studios and you've got no gear. Then when you start to make it, all of a sudden you're working with great bands in great studios. Instruments are amazing, the whole thing.
Yeah, the mandolins stay in tune.
Yes. It should work the opposite. The higher up you get, the shittier situations you should be given.
I like doing the NARAS events and stuff. We've done some in my studio. They'll bring some beers in and we'll talk about stuff.
Yeah, they pony up and pay for it. Anything that you can think of to do, you just approach them with the idea or ask for help with an event.
You've been nominated for Grammys?
I've actually had nine nominations for Best Engineered, Non-Classical. No wins. I've got nine Grammys [from other awards]. There were two years that I had two records in there. I'm very fortunate. Usually I'm in there with a very small record. It's tough, because you get in there with a Norah Jones production or some other huge record...
That's the part that does frustrate me about the Grammys. It's a sales / popularity contest.
Definitely when it comes down to those final five nominations, it's going to go to whatever's the big record.
You have a group of engineers that meet to listen to submissions?
Yes, every year we put together a list of five guys. Now I'm trying to reach out to some guys doing cool indie records. This year is the first one we put a mastering guy on. Now the award also goes to them. We definitely need to include the mastering engineers.
Have you dabbled between Pro Tools and Cubase?
I still track a lot of projects in Pro Tools just because that's what's there most of the time. I went with Nuendo because it sounded so much better, just straight up. Every time we had a seminar, we'd do a couple of engineer and producer listening sessions, just rotating everybody through. Hands down, Nuendo would win all the blind tests. Then it got a lot closer with HD, but I did one of these three months ago over at SAE, they ran the same six channels of audio with Pro Tools and Cubase, and it wasn't even close. It was fucking bizarre. The depth on Cubase... I thought there would be no difference, because shit's all the same you'd think. I just kept saying, "How can that be?" It was the same thing. The room was unanimous. You hate to say that because everybody in the world is on Pro Tools, but when we did this, everything I love about depth and space to me is just much easier to achieve on this. I don't have to work as hard. That's really what I hear. I guess it's just how things tail out.
That's interesting.
Also, anything that you work on, you can make it work...
The rest of this article is only available with a Basic or Premium subscription, or by purchasing back issue #108. For an upcoming year's free subscription, and our current issue on PDF...