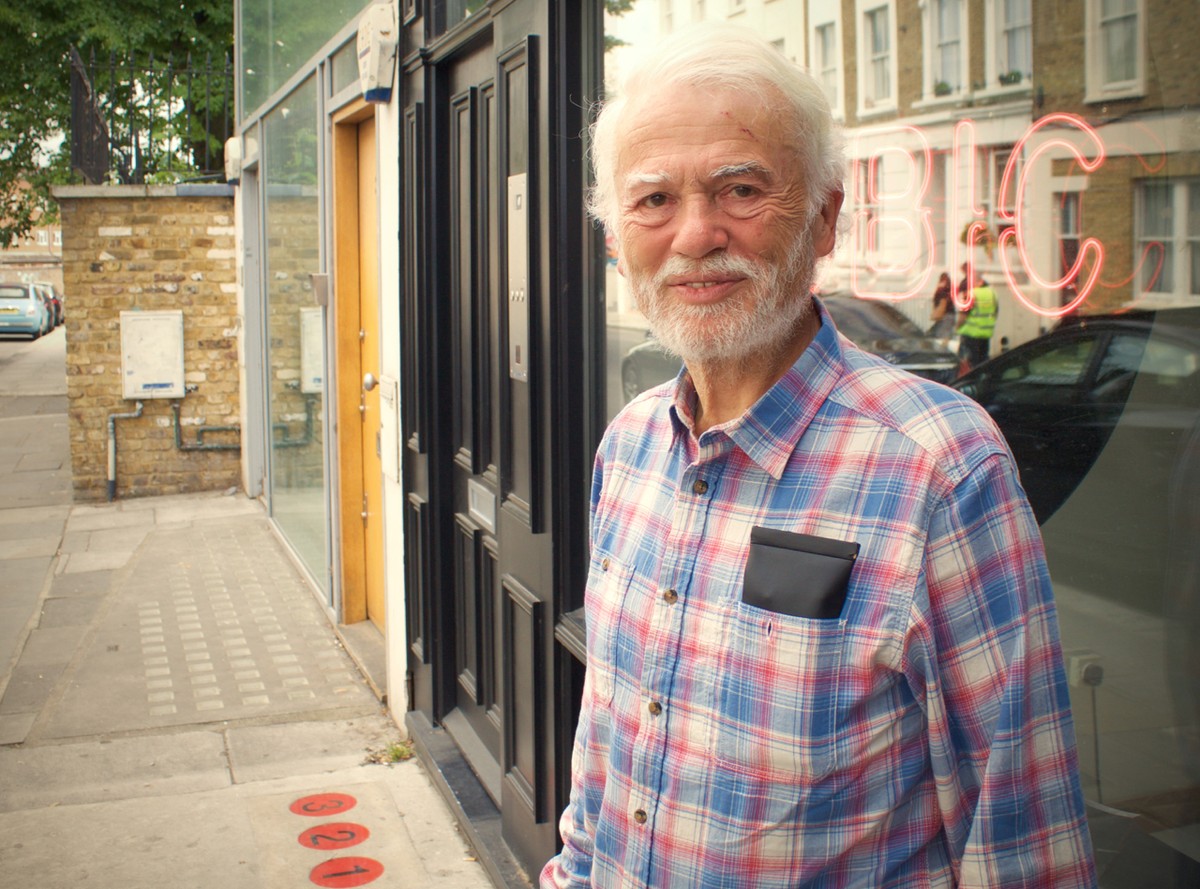 Starting in 1965 at Abbey Road Studios, Jerry Boys wound his way through many of the UK's finest studios, including Olympic, Sound Techniques, Sawmills, and Livingston. He also has travelled all over the world making records. And on that path he worked on albums with Buena Vista Social Club, R.E.M., Sandy Denny, Toumani Diabaté, The Beatles, Pink Floyd, The Shadows, Yehudi Menuhin, the Rolling Stones, Manfred Mann, Steeleye Span, Level 42, Everything but the Girl, Ry Cooder, Ibrahim Ferrer, John Lee Hooker, Ali Farka Toure, Shakira, Olivia Chaney, Omara Portuondo, and The Kronos Quartet. I've long considered him to be one of the best, and most versatile, engineers in the world, and we had quite a fine chat on a sunny day in London.
The nuts and bolts of recording appear fascinating to people; but once you get it down, I don't think it means much. It does and it doesn't.
Any passably intelligent person can buy some equipment, put it together, and make it work in the most basic form. But I believe that when you're recording anything, no matter what sort of music it is, there's more to it than just plugging in a microphone and putting it in front of a performer.
You can write down a list of instructions for somebody and it doesn't come out the same as if you were there.
No. I've been asked that sometimes. A friend will say they're doing something or other and ask what I'd do. I'll tell them the microphone I would use, but I'll tell them that I can't really tell them what I'd do, because I might end up standing in front of it and changing my mind. That's the place to start from, but use your ears. Go and listen to it out in the room. That was advice given to me years ago. Go and listen to what you're recording.
Where did you get your start?
I started at Abbey Road. I was an assistant in the '60s. I started at the top and worked my way down. [laughs] The great thing about Abbey Road is that you were taught how to do things absolutely properly; and money was no expense, technically speaking. I always thought I could go away from there, use that information, and choose to ignore a lot of it, but also that I'd know how it was supposed to be if I had the budget, that sort of equipment, and the backup. That was always something to aim for, but you should never let that get in the way of the art.
It's kind of fascinating to think about that at the time, a label-owned studio where no expenses were spared on the technical end.
Oh, yeah. It still is a wonderful place. I did an orchestral session in Abbey Road 2 with a Russian client who does all sorts of projects. Mainly it's rhythm section tracking, but we did this one 12-minute piece together with a young composer, and recorded it at Abbey Road with a 63-piece orchestra. They probably still have the best technical backup of any studio in this country, maybe with the exception of Air Studios London who would run them a close second. If not the best, they're one of the top two.
What age were you when you started working at Abbey Road?
I was straight from school. I was 17. It was a great place to start.
Who were you working under initially?
Well, the people who were engineering in those days were Malcolm Addey, Norman Smith (who did all the early Beatles sessions), a guy called Stuart Eltham, and another engineer called Peter Bown, who did The Hollies. Peter Vince became an engineer who did quite a lot of things. He did some sessions with The Beatles, but he wasn't the main man. The main person would obviously be Geoff Emerick, who very quickly made his name.
How many years were you at Abbey Road?
I was there just over three years. I started as an assistant in the tape library, filing tapes. Within three months, I was a trainee tape op. They called them tape ops, or second engineer is the other term. You shadow someone, or a couple of guys, for probably six weeks or something, and then you're gradually let loose on sessions of your own. In those days, tape ops did a lot less than they do now. We didn't make the tea, for instance. We had the famous tea ladies. We didn't set the studio up, because the tech guys would do all that. It was considered too technical for mere youngsters. All you really did was ran the tape machines, which were, of course, manual. They had clocks on them, but nothing electronic. They didn't even have autolocators in those days. You kept a log of the session, which in EMIs case, being very bureaucratic, was fairly complicated.
What...
The rest of this article is only available with an archive subscription or by purchasing back issue #112. For an upcoming year's free subscription, and our current issue on PDF...