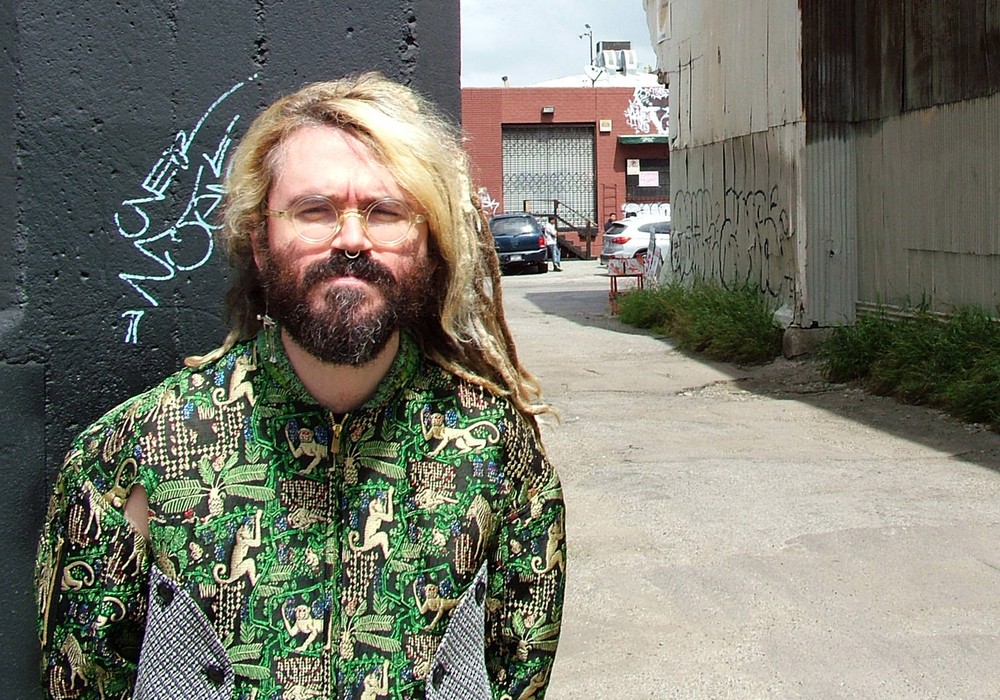 Winning a Grammy for his engineering on Alabama Shakes' Sound & Color album might be a recent highlight of Shawn Everett's career, but he's had a hand in many albums over the years, working with producers Tony Berg and Blake Mills [see his interview this issue] , as well as helming his own productions. His sessions have included Lucius, Weezer, The Growlers, Pete Yorn, and Julian Casablancas from The Strokes. We met up with Shawn at his private studio and living space compound, Subtle McNugget, in L.A.'s Downtown Arts District.
This is a cool building.
There's so much extra space that, at some point, I'd like to maybe make the live room the control room. Right now I'm renting out a spot to a yoga studio, but if they ever leave then this will be the control room. This building is pretty wild and big, but when you're in here you don't really realize where you are. Beyond the yoga place is my house.
LC: In the same building?
Yeah. I spend all my time in here, but my house is way bigger. I don't know why I didn't switch it.
LC: Everyone has to have a place to work these days, even if you're working out of other studios a lot. You've got to have some place you can come back to.
Yeah. I've been working at a bunch of other studios, but I always keep ending up back here. It's cheaper for everybody's budget. I kind of like working in here more than most spaces anyway.
LC: You get comfortable and work faster, right?
Plus I know what I'm listening to.
LC: You came from Alberta, Canada? In that area?
Yeah, Bragg Creek. A little outside of Calgary.
LC: Right. I saw that you studied at Banff [Centre for Arts and Creativity]. You had a metal band in high school, right?
Yeah, it was fun. I guess that's how I started, with this metal band.
LC: Were you trying to record that?
Yeah. At first we were just trying to mimic Slayer, or something like that. Then we started listening to Pink Floyd or Radiohead.
LC: Getting more atmospheric?
Yeah. It was like, "Oh, how do we do these kinds of things?" There was no way to figure out how to do it, except maybe we needed some kind of recording device. I convinced my dad to buy me one for Christmas, one of those Roland machines, the VS- 1680. Right after that, I started recording our band. I was already getting into more experimental music. I stopped with all the metal and was listening to other things. I remember hearing a Tom Waits record and was like, "Wow!" The sounds were incredible. I wanted to do something like that. I tried to figure it out. When I was young, my dad had a burger restaurant — he wanted to create a chain, like McDonalds. He sold the business, and they were going to destroy the building so he moved the whole burger restaurant onto our property, and that was my band rehearsal room and studio for the whole time while I was a kid. I was obsessively in that room.
LC: Were you working with friends?
Yeah, my band, and then I started recording local bands a bit. I was in there constantly. When I was right at the end of high school, I started getting these crazy panic attacks. I finished high school and don't know where I was going to end up in life. I couldn't go past certain parts of the city and problems like that. I was really losing it. But for some reason the only thing that would kind of calm me down was peppermint tea and recording. I did that for a year and a half straight.
LC: Were people coming to you commercially at any point back then, or was it mostly friends and as a hobby?
People were coming. Nothing big at all. Local bands would come down and I'd try to do something with them. That's how you learn best, by doing it.
LC: How did you end up studying recording at Banff?
I grew up down the road, but didn't know about it early on. I lived about 45 minutes away from there, in a smaller town. There was a guy who lived in my smaller town who owned an all-analog studio in Calgary. He was teaching me, and he would let my band record there all the time. He was like, "You're a weirdo. There's a place, Banff, and they've always got these artists up there. I think you'd like it." At that point I had just finished high school. He said, "Let me introduce you...
The rest of this article is only available with a Basic or Premium subscription, or by purchasing back issue #115. For an upcoming year's free subscription, and our current issue on PDF...