Eric Bachmann started recording in the late '80s and early '90s with the indie heroes, Archers of Loaf. The group had a unique sound that is still heavily cited today. However it was far from a clean or heavily "produced" feel, which is why listening to his latest LP, Eric Bachmann, on Merge Records might shock fans of his early material. A lush, intimate record (and on many critic's Top Ten lists by year's end) that was written on piano, Bachmann delivered nine songs that are undoubtedly at the top of his craft, echoing influences like Leonard Cohen and Bob Dylan, as well as utilizing female backing vocals that recall a vintage R&B vibe. I chatted with Eric while he was in Athens, Georgia, working on a self-produced follow-up album. For those of us who have been lifelong fans throughout his various projects (Archers of Loaf, Barry Black, Crooked Fingers, and solo), Eric remains an anchor. Despite going through the wringer of the music industry, he remains unjaded and is a constant fan of music. As The National's Matt Berninger put it, in his wonderful liner notes for Merge's LP release of Crooked Fingers' Bring on the Snakes, Eric "understands how seriously people take rock music."
How are you approaching the new record?
The equipment is a Ramirez nylon string [guitar], a [Shure] SM81 [mic], an AKG 414 [mic] (at the 12th fret) through a [Rupert] Neve [Designs] 5012 preamp, Neumann TLM 103 through a BAE 1073 [preamp], and an Apogee Quartet [interface]. I'm renting a friend's house right now, and the room isn't treated or anything, so I close mic and go in dry with the good equipment. Dry as a bone going in ensures that I play it well. I will add compression, post fader, for adding backing and vocal tracks later, but not to tape. When I need people, I'll go to them and bring my mics, pres, and interface. I'm not sure where I'm going to mix this one yet, because I like to get it outside of the computer through proper outboard gear.
I assume you are happy in both the analog and digital realms?
The piano and drums I have done in the past have to go to tape. I like those to hit tape a little harder than you are supposed to. This is an acoustic record, so it's not an issue. Even though there are plug-ins for it these days, it just can't be faked. Or at least I'm not willing to compromise.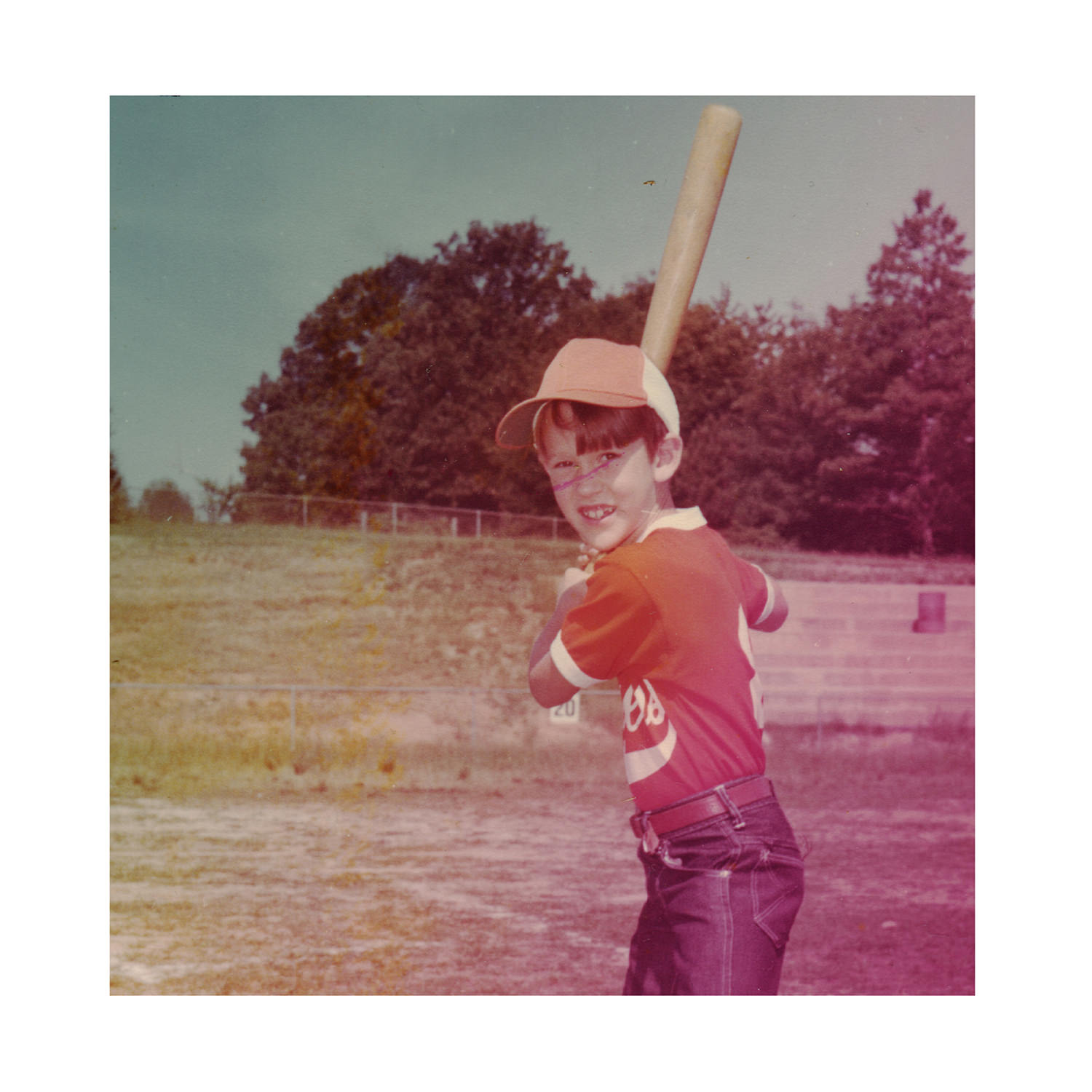 Did you complete the instrumentation for these songs in advance?
Usually I'm pretty organized, but with this I don't have arrangements. I'm going to make it an acoustic-based record, with some cool textural sounds.
Walk me through a typical creation.
I have a Moog Little Phatty [synthesizer] that I use instead of an electric bass. I might also use it for textural pads. Matthew Nelson, who has played with me on other solo records, will play guitar, and also Eric Johnson, the old Archers guitarist, will come play on some, which is weird because this is not loud rock music. These are meant to be sparse arrangements, so there will be layers for mood and atmosphere. Both Matt and Eric are great at that sort of thing – I'm excited to hear what they do. I'll give them the acoustic guitar part with a proper vocal take [to play to]. Those will be exactly like I need them in order to tell the mixing engineer where to focus. I feel that when you mix, if you have too much shit it gets problematic. Mixing is about what the focus is, so for pop it's about the vocal. For this kind of folk music, it's about the guitar and the vocal. Buried vocals might sound more urgent, and that was the sort of thing that worked in the Archers of Loaf, but that's a different thing than what I am doing here.
The arrangements on Eric Bachmann last year are wonderful. Were those fleshed out with players while recording?
No. I went in with Jeremy Wheatley on drums, and we had rehearsed. We did it at Echo Mountain [Recording] in Asheville, North Carolina, and Jim Georgeson engineered. We hit 2-inch tape for the drums and piano, and I took that home in Pro Tools and added guitar. All the doo-wop vocals were arranged in advance, and I had purposefully left space for them when they sang.
When you were making music with Archers of Loaf in the '90s, did you know you had this kind of singer/songwriter in you?
Yeah, absolutely. I've always been a big fan of Harry Nilsson, Lee Hazlewood, Glen Campbell, and '60s and '70s baritones. I would say since Vee Vee [the second Archers of Loaf album, from '96] on I knew I could do it. I knew it was a voice that I had, and in the Archers I wasn't really using it. I'll admit that I was afraid to do it in the '90s. I was afraid to not be in a "cool" rock band, but I loved performing. I couldn't have come out of the gate with a song like "Mercy," and I didn't have the capacity to write a song like that for a while. I was fitting in with my friends, which is a fine thing to do for a...
The rest of this article is only available with a Basic or Premium subscription, or by purchasing back issue #128. For an upcoming year's free subscription, and our current issue on PDF...