Eric Bachmann started recording in the late '80s and early '90s with the indie heroes, Archers of Loaf. The group had a unique sound that is still heavily cited today. However it was far from a clean or heavily "produced" feel, which is why listening to his latest LP, Eric Bachmann, on Merge Records might shock fans of his early material. A lush, intimate record (and on many critic's Top Ten lists by year's end) that was written on piano, Bachmann delivered nine songs that are undoubtedly at the top of his craft, echoing influences like Leonard Cohen and Bob Dylan, as well as utilizing female backing vocals that recall a vintage R&B vibe. I chatted with Eric while he was in Athens, Georgia, working on a self-produced follow-up album. For those of us who have been lifelong fans throughout his various projects (Archers of Loaf, Barry Black, Crooked Fingers, and solo), Eric remains an anchor. Despite going through the wringer of the music industry, he remains unjaded and is a constant fan of music. As The National's Matt Berninger put it, in his wonderful liner notes for Merge's LP release of Crooked Fingers' Bring on the Snakes, Eric "understands how seriously people take rock music."
How are you approaching the new record?
The equipment is a Ramirez nylon string [guitar], a [Shure] SM81 [mic], an AKG 414 [mic] (at the 12th fret) through a [Rupert] Neve [Designs] 5012 preamp, Neumann TLM 103 through a BAE 1073 [preamp], and an Apogee Quartet [interface]. I'm renting a friend's house right now, and the room isn't treated or anything, so I close mic and go in dry with the good equipment. Dry as a bone going in ensures that I play it well. I will add compression, post fader, for adding backing and vocal tracks later, but not to tape. When I need people, I'll go to them and bring my mics, pres, and interface. I'm not sure where I'm going to mix this one yet, because I like to get it outside of the computer through proper outboard gear.
I assume you are happy in both the analog and digital realms?
The piano and drums I have done in the past have to go to tape. I like those to hit tape a little harder than you are supposed to. This is an acoustic record, so it's not an issue. Even though there are plug-ins for it these days, it just can't be faked. Or at least I'm not willing to compromise.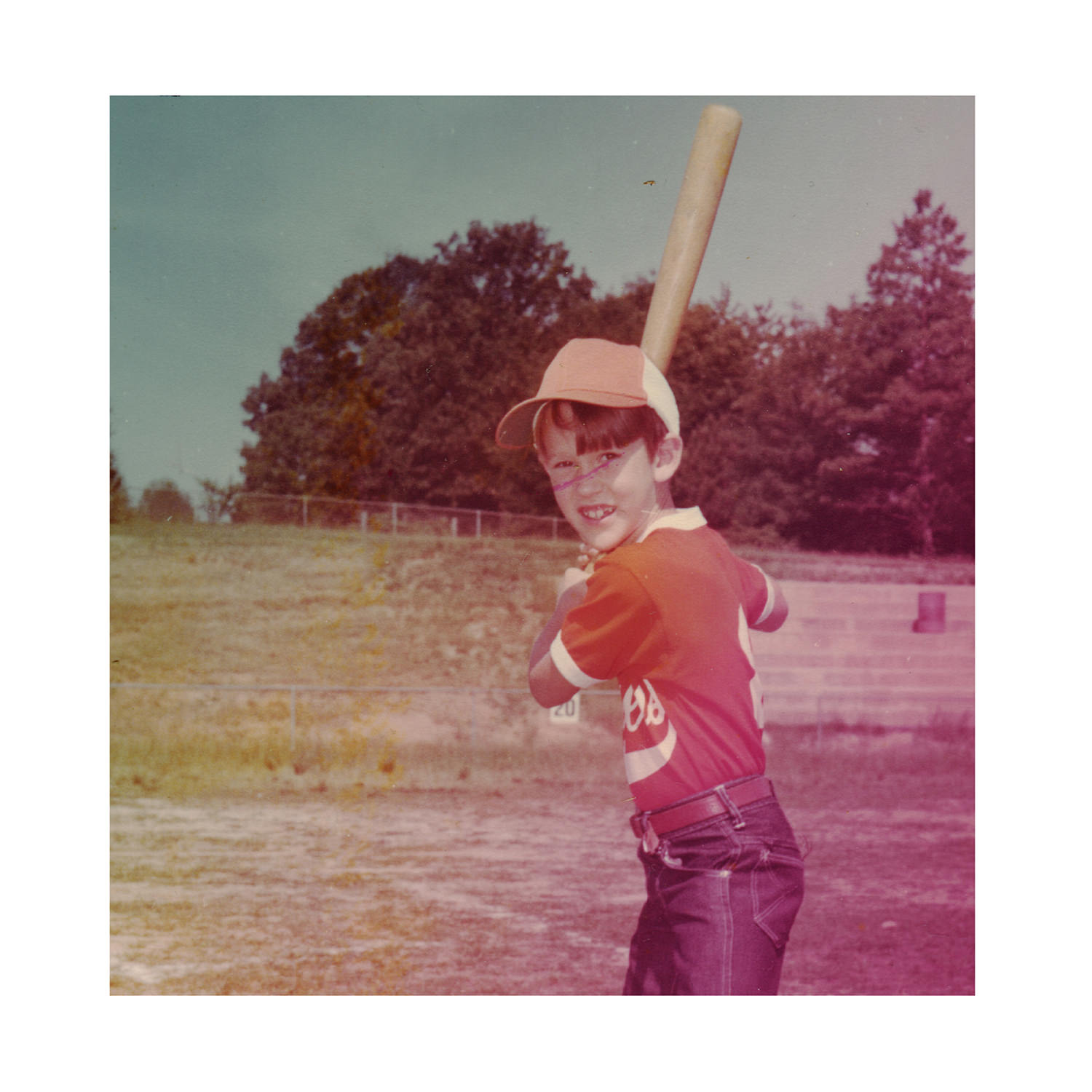 Did you complete the instrumentation for these songs in advance?
Usually I'm pretty organized, but with this I don't have arrangements. I'm going to make it an acoustic-based record, with some cool textural sounds.
Walk me through a typical creation.
I have a Moog Little Phatty [synthesizer] that I use instead of an electric bass. I might also use it for textural pads. Matthew Nelson, who has played with me on other solo records, will play guitar, and also Eric Johnson, the old Archers guitarist, will come play on some, which is weird because this is not loud rock music. These are meant to be sparse arrangements, so there will be layers for mood and atmosphere. Both Matt and Eric are great at that sort of thing – I'm excited to hear what they do. I'll give them the acoustic guitar part with a proper vocal take [to play to]. Those will be exactly like I need them in order to tell the mixing engineer where to focus. I feel that when you mix, if you have too much shit it gets problematic. Mixing is about what the focus is, so for pop it's about the vocal. For this kind of folk music, it's about the guitar and the vocal. Buried vocals might sound more urgent, and that was the sort of thing that worked in the Archers of Loaf, but that's a different thing than what I am doing here.
The arrangements on Eric Bachmann last year are wonderful. Were those fleshed out with players while recording?
No. I went in with Jeremy Wheatley on drums, and we had rehearsed. We did it at Echo Mountain [Recording] in Asheville, North Carolina, and Jim Georgeson engineered. We hit 2-inch tape for the drums and piano, and I took that home in Pro Tools and added guitar. All the doo-wop vocals were arranged in advance, and I had purposefully left space for them when they sang.
When you were making music with Archers of Loaf in the '90s, did you know you had this kind of singer/songwriter in you?
Yeah, absolutely. I've always been a big fan of Harry Nilsson, Lee Hazlewood, Glen Campbell, and '60s and '70s baritones. I would say since Vee Vee [the second Archers of Loaf album, from '96] on I knew I could do it. I knew it was a voice that I had, and in the Archers I wasn't really using it. I'll admit that I was afraid to do it in the '90s. I was afraid to not be in a "cool" rock band, but I loved performing. I couldn't have come out of the gate with a song like "Mercy," and I didn't have the capacity to write a song like that for a while. I was fitting in with my friends, which is a fine thing to do for a while. Eric Johnson and I had a great time creating textures with guitars in the Archers of Loaf; and Matt [Gentling, bass] and Mark [Price, drums] created a great bed for us to do it. They were such a great rhythm section, and the reason why we sounded the way we did on top of it was because Matt wasn't playing the root [notes]. He was playing the whole chord without the roots. That combination is called chemistry, and that's something that the Archers had; and now that is over, for the most part. We might do something, but it's been difficult to find again. That's mainly my fault, because I'm always writing new songs and not sticking around with the same people. I've learned I'll have a certain amount of control, but not absolute, and I have to embrace that and let that guide. Let it take me where it will.
Are there records that inspired you as a solo singer/songwriter?
I am definitely a fan of [Bruce] Springsteen and [Leonard] Cohen. Lyrically, Cohen was the man; especially the first record [Songs of Leonard Cohen]. Around '96, I think it was You? Me? Us? – the Richard Thompson record. Also a lot of Townes Van Zandt and Bob Dylan. A lot of those records aren't sonic marvels. People criticized Van Zandt's production for how square it was, but it didn't matter because he was such a good songwriter. Any live recording of his, where it is just him in a room with a guitar, works because that's how it was designed. One record that had a huge influence on me for its production was Caetano Veloso's Transa, as well as Os Mutantes and Gal Costa. Those records are just so free, and there is an energy to everything, even when guitars might be a little thin. I was a saxophone major at Appalachian State [University] in '88 and '89, and my teacher gave me Joni Mitchell's Blue and Transa by Veloso. Outside of school I was more into Television and Sonic Youth, so I'll admit I didn't come back to it until later, but then I really fell in love with Gal Costa. All that speaks to the fact that a big personality is always going to shine. You could record Nina Simone on a RadioShack microcassette and it would be cooler than all the fanciest gear and [someone with] no personality. It can be hard, if you are an artist with humility, to convince yourself to do that.
I think the Brazilian influence speaks to why you approached instrumentation on the Barry Black records the way you did.
Yeah, the "there are no rules" vibe certainly was imparted early. I might use more textural things, as well as found sounds on the upcoming record.
What do you think of when people say singing can be a bit like acting? That if you put on a persona it may come through cleaner and more confident?
David Bowie was the master of that. Springsteen as well. Some people can become narrators, or the actual people they are singing about. I'm hesitant to use the word actor, because then it sounds like you aren't being sincere or authentic. The least authentic person in the world was probably Bob Dylan, for his era, but it didn't matter because he wrote so god damn well. He wasn't a hobo on the train, he was a college boy from Minnesota. But he was also a badass, so it didn't matter.
How did those Barry Black records come about?
That was me and Caleb Southern. Caleb was in Durham, North Carolina. He's a brilliant guy. We were living together and just started noodling around. He started a studio in Hillsboro, [NC], so we tracked [Barry Black] there. The second [Tragic Animal Stories] was with Bob Weston [Tape Op #18] in Charlotte, [NC], and that was more orchestrated. Caleb and I would bring in local musicians and have them play trombone or whatever. We had guys in from The Sex Police and Blue Green Gods. I ended up really liking that. I wrote a lot of string parts for those, which was a lot of work. But now that could be easier with things like [Avid's] Sibelius software.
What's that?
It's arrangement software. Things that used to take me a whole day to do, now I can do them in about an hour. I can play notes using MIDI, but it's not always the most accurate. What I do is drag the notes with a mouse. It is so much easier than the old pencil, and having to erase mistakes.
Did you pick up techniques from other engineers during the Archers of Loaf days?
I would pick it up through Caleb Southern. He was very meticulous, and he would let me engineer some. However, I don't really view myself as an engineer. I if need to "produce" a record, like when working with Azure Ray, I'll get Andy Lemaster or Mike Mogis [Tape Op #51] to help, because they know their rooms, they know their consoles, and they know how to fix something if it breaks. I get gain structure, and how to patch together a compressor, but I'm not the quickest at it. The biggest thing I can bring to recording is that I know how to play a lot of instruments. I can also arrange strings. If someone needs a piano part, I can do it. I'm self-engineering right now because I don't want someone over my shoulder, going, "Can you hurry up?" [laughs] When I'm doing it by myself, I can be more meticulous. The thing I've learned is that everyone needs to be meticulous. Even when you are working with really competent engineers, the reason they are good at it is because they take their fucking time. Nobody should be fast. Playing engineer while performing is a motherfucker. It takes me so long to do it. I don't like to comp much. I view having five or six dry takes of the same song all the way through as insurance, in case something gets messed up later. I recorded To the Races [his second solo album] in the Outer Banks [North Carolina] in a hotel room. Four mics in a noisy room. I was there for seven days, and I could only record for two of them because it was so god damn windy! It was January in the Outer Banks; the stupidest thing I've ever done. You get this romantic idea, and then it's just a technical nightmare.
What is that bass sound on the Crooked Fingers' Bring on the Snakes record? Like on the "The Rotting Strip"?
For the most part, I'm pretty good at not letting things get in the way, or not being married to an idea or a sound. With Bring on the Snakes, I recorded with Brian Paulson [Tape Op #78] and I had an octave pedal dialed a full octave below. So it's an EBow on a guitar run through that. It's basically the E string a whole octave down, which made it a bass. That's the kind of ideas that Paulson is great at. I'd love to work with him again. It was done a lot like this current record, where I just came in with chords and words, and we expanded it in his basement without any preconceived ideas about what we were going to do. I feel like the best records can be three sounds that are perfect. I mean on "Swordfishtrombone," that Tom Waits song is just an upright bass, a marimba, and his voice; and it is perfect. On the first and third Crooked Fingers records [Crooked Fingers, Red Devil Dawn] there are a lot of strings, but if you are recording a cello, a viola, and two violins… that's one thing. It might sound busy; but if you just do a guitar and a rhythm track, and you leave all that midrange to be filled in an appropriate way, it's not a complicated mix. On that record there is me playing guitar and singing, there are some backup vocals, and then there are electronic found sounds that Brian Paulson was bringing. He'd find another recording, from another project, and destroy it through a bandpass filter, maybe an MF-101 Low Pass Filter, and make a texture out of it. Then there is bass; either a Moog or the detuned EBow. That's all there was. We recorded that on [Sony Pro] Vegas, and each song was eight to twelve tracks. Andy Baker has mixed most of my records. He used to live in Athens, now he lives in Taiwan, and he's great at mixing. He mixed the self-titled album. Martin Feveyear [Tape Op #23] mixed [Crooked Fingers'] Dignity and Shame.
You had different musicians play with you in Crooked Fingers, and I've seen different talented multi-instrumentalists on your shows. Where do you find these people?
A lot of it comes out of where I live. Elin Palmer, who played out with me in Crooked Fingers around 2008-09, was from Denver and was recommended by DeVotchKa. Crooked Fingers did some shows with them. Tom Hagerman, DeVotchKa's violinist, and I had been doing a bunch together, but he couldn't tour because he was out with DeVotchKa at the time. Elin could play the nyckelharpa, a Swedish folk instrument, and she could play the violin really well. She was great. Barton Carroll played on a lot of the early Crooked Fingers projects. Brian Causey, the owner of Warm Electronic Recordings; Dov Friedman, the drummer on all the early sessions; and Jo Jameson, who is now a police officer but played bass; they are friends [of mine]. I still know them and talk to them. We play shows together, even if they are in different bands now. It's a great community of people. Another component is simple economics. I would still love to be able to fly people out from New York to Athens, but it's expensive. Miranda Brown used to sing on all the records, and I'd love to still have her do it, but she lives in Massachusetts. Every music city has a mountain of people that are great to hang out with, so you find those people and things just happen. I've become good friends with people, and they are there ten to fifteen years later. Or they come back and they find you.
Is it important that someone who plays in a recording setting for a record also gels live?
I've had people that have played for records where it just could never work out on the road. Records are so permanent. I got Jon Rauhouse to play pedal steel on my last record. I'd love to have him join me on tour, but he's used to touring with Neko Case. I can't afford to pay him! We made a record together, so we should do more touring; I'd love to do that. Digital was a saving grace for us, because I sent him the tracks as Pro Tools files in Google Drive.
You also did the instrumental record [Eric Bachmann and Jon Rauhouse] with him from last year.
Merge Records were kind enough to put that in their online store, but I put out that album [as Telephant Records]. It's a little thing, and I might put out more. When you make music across the amount of genres that I have now… when you count the Barry Black records, the acoustic releases, and the band [Archers of Loaf]; it just confuses people. My thing is navigating how to find the right audience for the material.
What career advice would you give today's aspiring singer/songwriter?
Streaming, the internet, and living room shows; all that has made my life financially better. It is always a struggle in some of the same old ways, but it's better. Being an introvert, I was reticent to do the living room shows at first. Then Josh Modell [The A.V. Club editor] introduced me to Bob Andrews, who runs Undertow [Music Collective]. For a small act like me, I've got to let a booking agent know six months in advance to get the right rooms. With the living room shows I can give them two months, and I get more leeway to get the dates that I want. I can travel when I want to travel, and I don't have to have a record out. All that is better for guys like me. It's also a great environment, which I learned once I started. I can hear a pin drop, and everyone that is there is there to see me. After I get this new record out, I may bring a recording rig to one or two of those! Get someone to record it properly. r
Tape Op is a bi-monthly magazine devoted to the art of record making.