Musician, songwriter, producer, and entertainment lawyer "Boogie" Bob Baldori has performed everywhere from Moscow to the Midwest for the past 40 years, and has called Lansing, Michigan home for most of that time. In 1964, when he was in his teens, he started a garage rock band called The Woolies with his brother, Jeff Baldori. The band went on to score a hit in 1966, with their cover of Bo Diddley's "Who Do You Love," which they recorded with Lou Adler in Hollywood at United Western Recorders. They backed legendary blues and rock musicians on tour, including Chuck Berry, Bo Diddley, Muddy Waters, Little Richard, and John Lee Hooker. The Woolies went on to record three albums, on which Baldori not only wrote the songs, played piano, harmonica, organ, electric piano, and sang lead vocals, but also engineered and produced. Baldori has produced over 200 albums, including two for Chuck Berry. Recently, Bob wrote and produced the musicals I'm Almost Famous and Boogie Stomp, and is producing a documentary also called Boogie Stomp. Bob was kind enough to sit down with me in the control room of his Okemos, Michigan recording studio, Lansing Sound, to chat about his career.
How did you get started playing and recording music?
I've been into music all my life. I started when I was three or so, pushing the pedals on my grandfather's player piano and listening to boogie-woogie. Later I got a little recording business going when I was in high school. After I got up here [Lansing, Michigan], when I was in high school, we started The Woolies. And after we ended up in Hollywood recording "Who Do You Love" with Lou Adler, I came back here and I wanted to keep recording. Through coincidence, I ended up in an apartment in Lansing and opened a little studio. I've had this studio [Lansing Sound] for 40 years, and we've made over 200 albums here.
Was there a different location before this?
There was. The first one was in South Lansing. Then I moved to Okemos [Michigan] and operated a studio at Hamilton Road for a couple of years. I built this place in the early '70s.
What have you recorded and produced here?
I recorded my group. We had a lot of success with Danny Hernandez and The Ones – he's a piece of Lansing history. We recorded his song "You Haven't Seen My Love" here. Eventually Motown [Records] put out Danny's records, which we originally produced at Lansing Sound and put out on my label, Spirit Records. After that, I was on the road with Chuck Berry from about '66 or '67 on. He came out here in the early '70s and recorded an album, San Francisco Dues, which should have been called Okemos Dues. [laughs] Most of the basic tracks of that were cut in a studio I had in Lansing. We were in the process of moving.
The Woolies w/ Chuck Berry (70s).
Did you record Chuck Berry live, or do a lot of overdubs?
We overdubbed the vocals, but everything else was live and one take. Chuck was the most focused, concentrated player I've ever worked with. He would come in in the morning with his songs written out, and then we [The Woolies] would work out arrangements. We'd sit there and play through them until we had something we thought was a track, and then we'd record it. He'd be singing while we played it, but then we overdubbed his vocals.
What gear were you using?
That right there; it's an Ampex AG-440 1/2-inch, 4-track tape deck. We have a few [Neumann] U 87 mics that I use on just about every session, because they sound so good.
When you were starting out recording, was it 2-track, or 4-track?
At that time, 4-track was considered state of the art.
Groups like The Beatles and the Beach Boys were starting to use the studio creatively, as well as overdubbing lots of different parts. Were you doing the same kind of thing?
We were recording live, but there were ways to record several of the instruments on one track and then overdub the voices on another, so we took advantage of that technology at the time.
When The Woolies had a hit with "Who Do You Love," did you go out on package tours, or as openers or headliners?
All of them. We had several booking agents here in Michigan. The William Morris Agency booked us on the Chuck Berry dates. There were many tours where we'd be playing five to eight dates in two weeks with Chuck.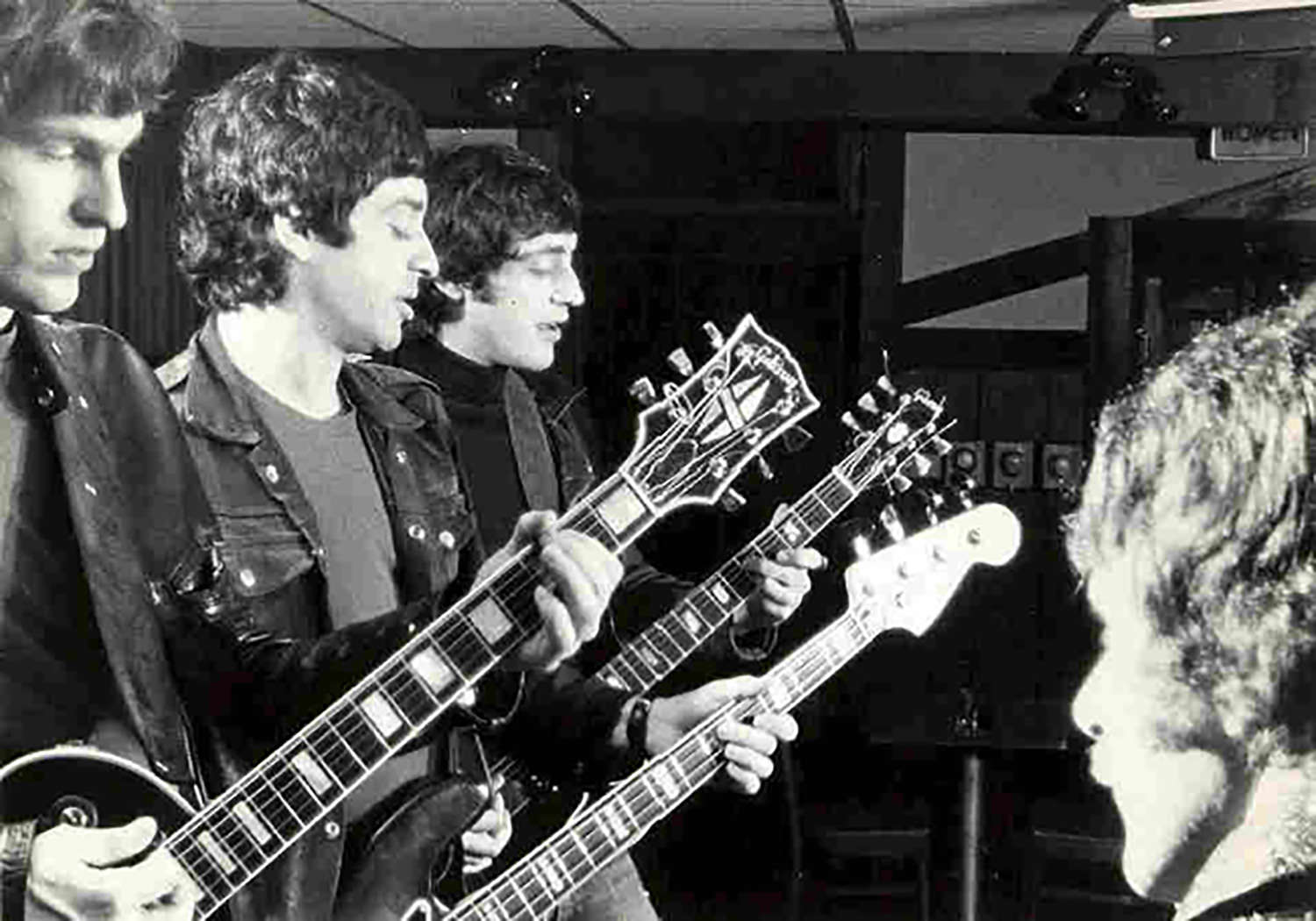 The Woolies
So, you guys would play as his backing band and do a Woolies set?
Yeah, sometimes. We'd open sometimes; or we'd just be on the bill with Little Richard, or whomever.
You got to know Chuck Berry, Little Richard, Muddy Waters, and John Lee Hooker?
Yeah, we worked with all of them. We'd back up Chuck Berry, Bo Diddley, Gary U.S. Bonds, and John Lee Hooker on the same night. We did a lot of shows like that.
What was it like playing with those musicians? Did you rehearse?
It was fun. We didn't have to rehearse, because we knew all their material!
Getting back to the current Lansing Sound; did you build this studio yourself?
Yeah. When I started out, we ran it as a recording studio, but I don't need clients [to make a living] anymore. I'm an attorney, so it's mainly for my own productions and projects. But occasionally we'll let somebody else record here.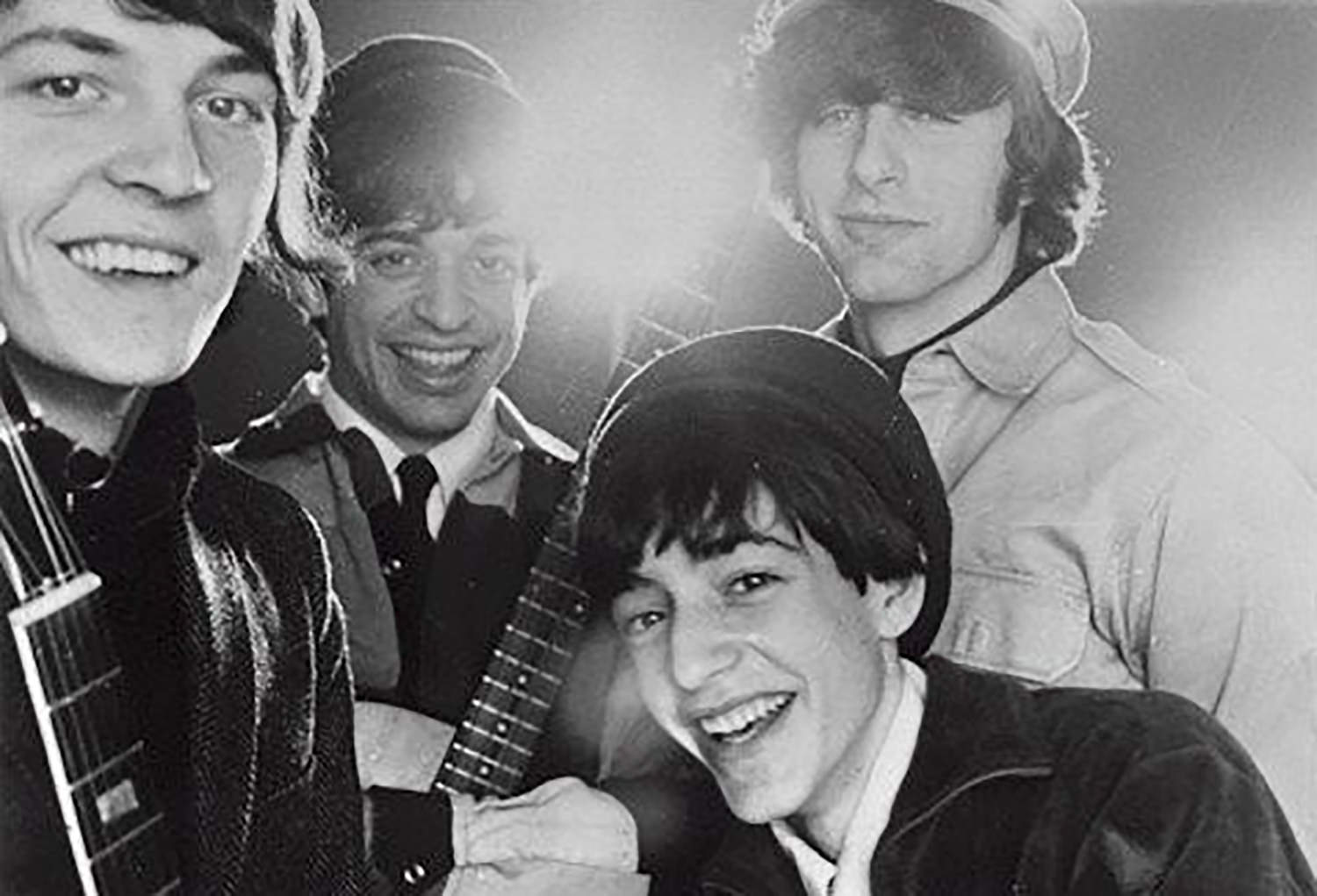 The Woolies
Can you talk about how recording technology has changed?
We started out using the 4-track Ampex machine, then moved to 8-track, then 24-track, and then digital. I have all this analog gear, and it's all wired up; but I personally do not like the production process. I like producing, writing, arranging, and performing. It's so complex now that you can't do everything well. I come in here and try to keep the focus on the music and the performances. For example, we just cut 13 songs, and we're operating at such a high and difficult performance level that I can't be in here thinking about mic'ing and technology. Even when you try to avoid it, technology to me is a distraction. It distracts from what I think is most important: the music and the performances. Once I get the tracks cut the way I like, and I'm satisfied with the performance, I want to turn it all over to an expert who I trust, like Mark [Stebbeds, engineer/producer]. He's the one that makes all those decisions about outboard gear. He gets a rough mix, sends it to me, and then we tweak it, both based on the sound and the overall relationship of the voices and the instruments in the mix. He used to work at United Western [in L.A.], but now he's got his own setup where he does all his mixing.
Can you talk about the musicals you've written, produced and recorded?
I've been doing that since I was in college. I started out doing The Threepenny Opera with a terrific director at MSU [Michigan State University]. I wrote a musical called I'm Almost Famous that played first here in Lansing, then around the Midwest, and later in New York and overseas. More recently I wrote play called Boogie Stomp, which is what we've been recording lately. We've performed it all over the world. We made a documentary film with the same title, and we're just now mixing the companion album.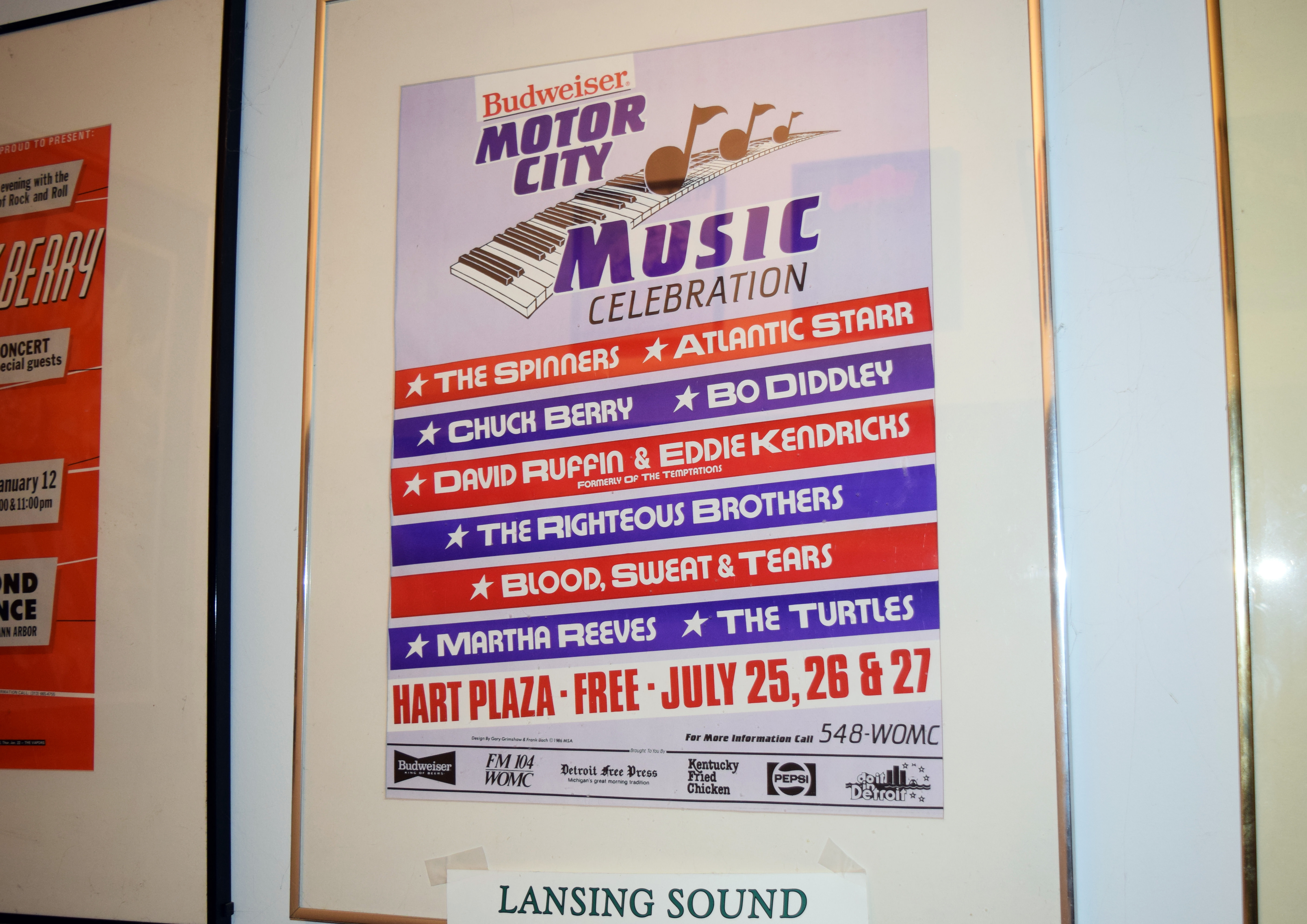 Motor City Music Poster (@ Lansing Sound)
Who's the other piano player on that?
Arthur [Migliazza], my partner, who I've been doing all the shows with. It's American piano music.
Any thoughts you'd like to share about recording and producing?
My approach to it is to try to do everything live and at the same time. I'm old school. I cut an album here with R.C. Finnigan in two days. We wrote, arranged, recorded, and mixed these songs – the whole band was in [the live room], and he was in the vocal booth singing. We did 12 songs in two days, and they're good because everybody was competent at their instruments. We had Mark Stebbeds engineer it, so we didn't have to think about that. All we were thinking about was playing and performing the songs. Same with the Chuck Berry albums. That's the way I prefer to do it, but these days almost everybody comes in and pieces the song together, because the technology allows it. But that's a whole different approach.
Chuck Berry Woolies Drifters Poster (@ Lansing Sound)
Do you have any advice for folks who want to get into recording and producing records?
I could teach a course on that. I don't really have a one-line answer. Do what you love. The music business is upside down these days; it's totally different than when I was coming up. Try to figure out a way to play live gigs and develop a live following. Try to stay focused on the music and stay away from the technology, because the technology will kill you. That's my advice!
Tape Op is a bi-monthly magazine devoted to the art of record making.