Emma Ruth Rundle
Recordist Sonny DiPerri has worked with Nine Inch Nails, Animal Collective, Dirty Projectors, Portugal. The Man, Emma Ruth Rundle, La Femme, Radiation City, and Protomartyr. The group El Ten Eleven recently wrapped up their tenth album, Banker's Hill, at Panoramic House (a studio co-owned by Tape Op's John Baccigaluppi) with Sonny producing and engineering, and Kristian Dunn of the band wanted to pick Sonny's brain about his career and making records. -LC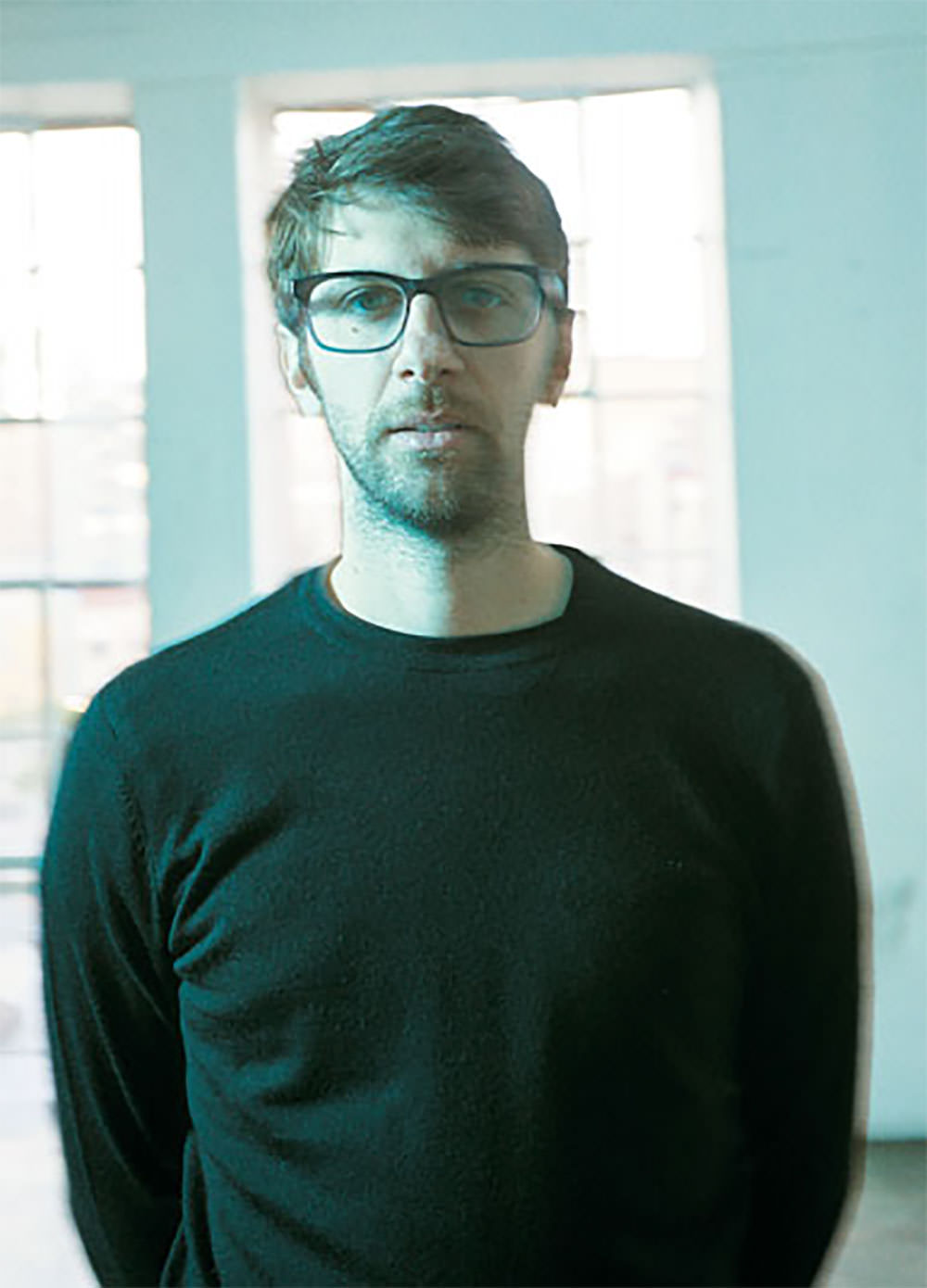 Brian Overend
How did your career get started?
In college I got the bug to be in a band, to be a musician. But I was too afraid to commit to the artist lifestyle and my bands fell apart. I had this crazy idea that I was going to move to Los Angeles, rent a house with four friends, and we were gonna have a band. Because two of the guys were engineers, they were going to teach me how to record. So, I made a gear list based on their recommendations, and I thought, "Cool. We're gonna move to Los Angeles and do it." Then people didn't show up to the airport when it came time to fly out and find the house.
You were at the airport and people didn't show up?
Yes! I helped people buy their plane tickets. They paid me for the plane tickets and we said, "We'll go out to L.A." I went to the airport and I was the only person at the gate! Nobody showed up, and no one would get back to me. I freaked out. Massive panic attack in [the Boston International] Logan Airport, but I came out [to California] and it was fine.
Is Boston where you grew up?
Yes. I moved out to L.A. a couple months later. That's when my roommate at the time said to me, "I found an ad on the UTA [United Talent Agency] job list. It says multi-platinum band with A-list producer seeks recording studio assistant." Super nebulous. I thought being a recording studio assistant was what I wanted to do. This was day five of living in California. I didn't have a bed to sleep on. I answered this ad and I interviewed with the band's day-to-day manager. He said, "This is for Thirty Seconds to Mars. We've got Flood [Tape Op #117] producing the record. You're going to be getting lunch, getting coffee, taking trash out, whatever."
Did you know who Flood was, at the time?
No. So I said, "Great! I'll do that." They said, "You have no experience, but we'll see if the band likes you. We'll see if the producer likes you." The following day I went to this address, which turned out to be the band's house, and I met with Shannon [Leto] and Tomo [Milicevic]; the drummer and guitar player, respectively. I walked into the studio and I had never seen Pro Tools before. They asked me if I had ever recorded any of my own music, and I hadn't. I was terrified. I thought, "Why did I do this? This is not going to work." They said, "Well, why don't you come back tomorrow and meet our producer?" I came back the next day and met Flood, but I didn't know who he was. I ended up talking to him for a few hours. He asked me what I liked about records, what I didn't like, what albums I enjoyed, and so on. What's really embarrassing is that I pretty much talked about half of his discography.
And not knowing it?
No. I had no idea. I was explaining how and when I thought some artists made shifts that I thought were cooler and way more interesting. Most of those records were him. He was totally cool. Then I went home, Googled him, and realized, "Oh, I am definitely not getting hired." But sure enough, they hired me! I started off every day making coffee, getting lunch, taking out trash, cleaning the studio, tuning every guitar, every bass, etc. Because I'm a drummer, I was also tech'ing the drum kit and making sure it sounded the way that Shannon wanted. I did that for months. They were writing and recording simultaneously.
So that was months of Thirty Seconds
to Mars?
Yeah. I was actually on that record for almost a year
and a half.
Can you look back and think about what you knew on day one versus what you knew by the last day?
There were two assistants -...
The rest of this article is only available with a Basic or Premium subscription, or by purchasing back issue #129. For an upcoming year's free subscription, and our current issue on PDF...