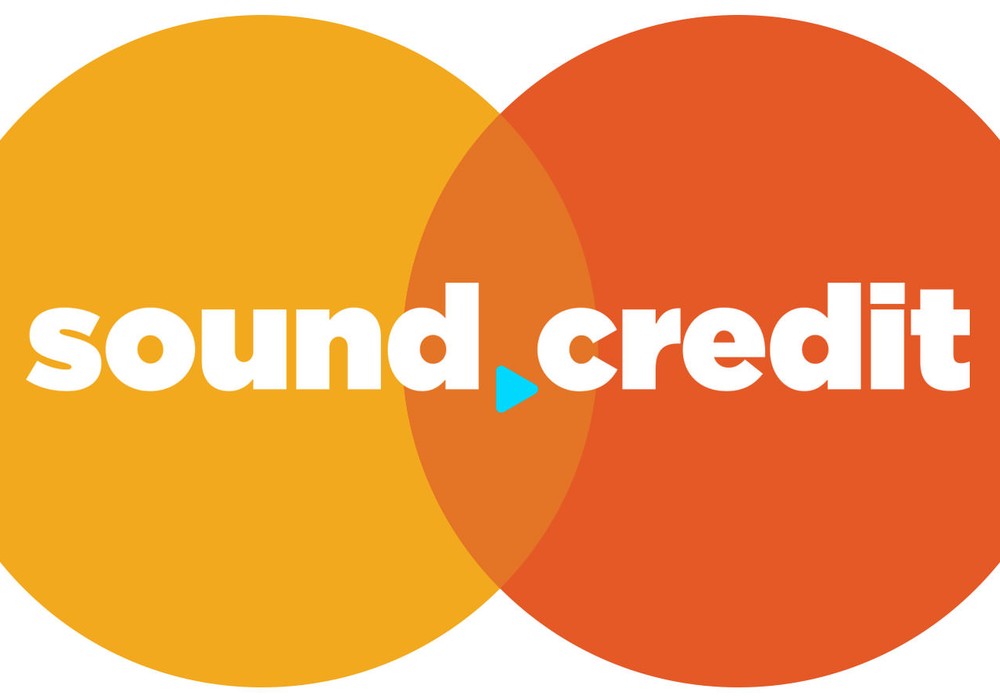 As creative people in the music industry, many of us fail or succeed based on our credits. The music we work on and the artists we engage with often define our value to others in this field. Gebre Waddell is the CEO and co-founder Soundways [Tape Op #119], makers of Sound Credit, so I queried him about their plans to aid us. I also spoke with Tony Brooke, a DDEX board member and Pandora Content Systems Product Manager. They were both kind enough to help explain aspects of this crazy puzzle.
What is Sound Credit, and why do we need it?
There are $1.4 billion in unpaid music royalties every year, because the music industry has never had a system for collecting music credits and getting those credits where they need to go. Beyond the financial aspect of it, there's also the fact that people don't get recognized for their work. You put your blood, sweat, and tears into an album, and then it comes out and your credit is not listed. That's a really big deal for folks. Another part of it is that humanity has always created art and signed it. From the Tang dynasty, to the Mayans, to the Renaissance painters; humanity naturally creates art and associates themselves with the art they create. Associating yourself with art you've created is as human as blood vessels and having a heart. It's what we do. This is a problem the industry has known about for decades now. DDEX [Digital Data Exchange] was formed in 2006, and they were working on standards for credits and information. They published the RIN Standard to try to address this problem.
What is RIN?
RIN is Recording Information Notification. It's a format for storing music credits. There's so much more to the problem. There's the database and the way the information would be collected, and so much more to it, but RIN was getting all those interests at the table for DDEX. DDEX included Apple, Amazon, Universal, Spotify, Warner, ASCAP, BMI, and around 30 others. Many of the music giants were at the same table working to create a format that would get to this problem and address the issue. Once they published it, if no one implemented it within a year, the RIN standard was going to go under review; it would expire. We didn't want that to happen, so we created the free Sound Credit Tracker plug-in, originally called RIN-M, to implement the standard and get it out there. We had no idea that we would have users in 64 countries in the first two weeks after release, and that it would be the biggest viral software product in music history.
It is free?
Yes the plug-in is entirely free now, including the options that used to be in our paid Pro version. Publisher is the only thing that requires payment, $99 a year, as a security measure that is part of a larger architecture that sets us apart from crowdsourcing. We are doing our first deals to have Sound Credit Publisher included with certain software and as part of membership in certain organizations. In the coming year we plan to expand that. It's all about opening up access to crediting to all legitimate industry professionals. We thought it would help with our Soundways software brand. We didn't know it would take over. With that, we were at the center of the conversation about music data around the world, and we got a lot of insights that we baked into the full Sound Credit platform that we have today.
As a musician or a studio owner, what do I need to do?
If you're working in a studio, you should make sure that you're entering credits into the Sound Credit Tracker plug-in as they accumulate. One of the big problems with credits is that we don't get them down in the moment, and if you're trying to remember something from six months ago, or longer, it's very difficult to remember those details. If you get it down in the moment, that really helps to make sure that information is captured correctly.
Tracker is a plug-in. Does it exist on each track that's in the session, or just on the whole session?
On the whole session. You can put it on an AUX channel or the master bus, and it passes audio right through. There's no effect on the audio.
Where does that data go?
Once you have the credits collected in the plug-in, you export in the RIN format. You can load the RIN files into the Sound Credit Publisher, which is the first desktop editor software designed for working with music credits. It's a larger interface, so you're not just in the plug-in window at that point. It's the fully-featured editor for Sound Credit. You can also upload to the Sound Credit website and database using Sound Credit Publisher.
It goes to your database online, but then where?
There are two sides to the Sound Credit website. The Sound Credit consumer-facing part of the site delivers that experience of credits, liner notes, and album art to the consumer. Behind the scenes, we have a back-end API [application program interface] that makes that information, plus deeper information that's entered into the Publisher, available for Enterprise customers who need to have that. That could be anyone, from performance rights organizations to streaming services that would need deeper information.
Is this metadata that attaches to the files?
It is metadata. With DDEX, the decision was made that the information for the recordings would be in a separate file: the RIN file that this information is contained in. The ISRC [International Standard Recording Code] is contained in the RIN file, and it's also embedded into the wav file. That is effectively the link between the two.
Sound Credit is in the middle of all of this?
Yeah. We make all of that possible and easy.
How much would it change my workflow if I'm producing or engineering a session and somebody says, "I want to do Sound Credit"?
Our goal in this was to make it as fast as possible, because no one gets into music so they can become an accountant for music metadata. With checking in with the plug-in, it can take 30 seconds to check in a whole band once you've set up the profiles for people. It's comparable to labeling your tracks as guitar, bass, and drums. About the same time, once you have the profiles set up.
What's the future of all this?
The research and development behind Sound Credit has been tremendous. We've got about five years' worth of work for a typical company done in about a year. Now we're in a new era of partnerships and integrations. We thought that it was going to be very challenging, but so far the meetings we've had, and the people we talk to at a really high level – from Silicon Valley, to Nashville, to New York – we've been met with nothing but very open minds and a willingness to partner.
For someone like me, as a producer/engineer/ mixer, could there be more visibility for what I've worked on in the future?
Absolutely. I think for everyone who plays a role in the music industry, from producers, to engineers, to musicians, to everyone who has constantly missed their credits as they've gone about their work. We make that easier, more streamlined, and available.
Can I put a link on my studio website to my credits?
Yeah. With Sound Credit there is a link you can provide to any dimension of the database, from the track-level credits to the song-level credits, or for any individual credits on the site. I think you'll see a lot more Sound Credit links appearing in people's email signatures, websites, and bios.
"Humanity has always created art and signed it. From the Tang dynasty, to the Mayans, to the Renaissance painters; humanity naturally creates art and associates themselves with the art they create." -Gebre Waddell
Tape Op is a bi-monthly magazine devoted to the art of record making.