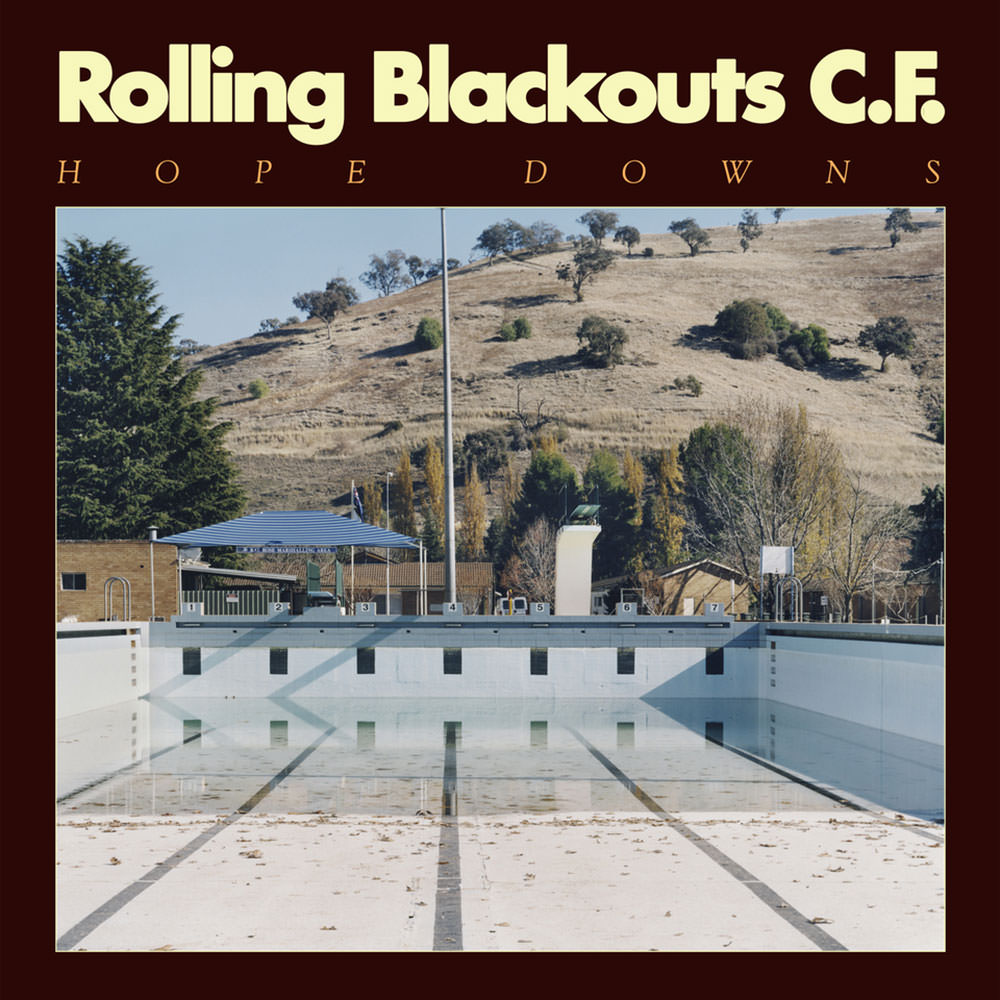 This album is one of my favorite records of 2018 and, I gotta be honest, I've been a bit bored by a lot of guitar, bass, and drums bands lately. While the band may not be reinventing the wheel, they're driving down the road of guitar-based rock with a lot more energy and songcraft than most bands I've heard lately. Based out of Melbourne, Australia, RBCF is a five-piece band with three guitarists; all three of whom sing and write the songs. This would strike me as a recipe for a messy, un-cohesive album, but this record is anything but that, with every track flowing nicely into the next. If this record had been released in the '80s, it would have sat nicely next to albums by bands like Television, Translator, and the poppier moments of Sonic Youth. At least three or four songs on the album feel like they would have been college radio hits back then, and there's not a weak track in the bunch. Because I ended up loving this record so much, I wanted to find out more about how it was recorded. I tracked down Liam Judson, who produced and recorded the album, to find out more.
Mr. Judson has had an interesting and unique career recording bands in Australia. He got his start with his own band, Belles Will Ring, where as he puts it, "I took control of how we sounded and did all of our recordings. That's how I learned to record." Other bands in Australia, such as Cloud Control, heard the Belles Will Ring recordings, and started asking him to record them, and Liam ended up recording their breakthrough LP, Bliss Release. Unlike most busy, working engineers, Mr. Judson rarely works in a traditional studio. Instead he specializes in remote recording, and takes his mobile rig to wherever the band wants to set up and record. "I've worked in the odd studio here and there," he says, "but it's not my thing, and most bands seem to really enjoy being in a place where the hours are kind of loose and everyone's cooking food. It's often in beautiful, remote countryside locations, and people can go for walks. If it's close to the beach, they can go for a surf in the morning before we start recording. I like my own gear, I like my mics, and I know exactly what they do. With the way I record in different locations or different country houses, you never quite know what you're going to get until you're there. It's always the luck of the draw, but you always just make it work and that's part of the fun of it."
In the case of Hope Downs, the band had a very nice friend with a beautiful house in the forested hinterlands of Bellingen in northern New South Wales. After two days of preproduction in the band's Melbourne rehearsal space, they all headed north. Liam had listened to the band's previous EPs and was excited to work on the record, especially after he heard the new demos. "The EPs had a great vibe and atmosphere that had grown on me, but when I heard the new songs I thought this was going to be a fun project; capturing the vibe and atmosphere of those first EPs and adding in these really catchy pop songs."
Liam
Liam describes the setting as an elevated wooden room; somewhere between a cabin and a treehouse. I asked him for more details on his recording rig: "My mobile rig varies in size depending on the project, but in the case of the RBCF album, I knew that lots of mic preamps were required as I knew we'd be tracking live. I ended up bringing along pretty much every mic pre I've got. On top of that, are some 500-series boxes filled with compressors and EQs and a few pieces of rack gear. I use a PC with an RME Fireface 802, and record to Reaper as my main DAW. I really like Reaper because it's really stable, solid and efficient. It just runs well. On drums, I used a five-mic setup, which is my go-to. A Beez Neez James (in an Arabella body) tube large diaphragm condenser mic is a mono overhead. An Audix OM7 on snare top, Blue/EV Cardinal on snare bottom, Heil PR30 on floor tom, and a Heil PR40 is on kick. All these went through my old Spectra Sonics 110A preamps, except the overhead which was an Electrodyne 501 500-series pre.
I purchased the 110s mainly due to my fascination of the album 3rd/Sister Lovers by Big Star, which was recorded at Ardent Studios in Memphis in 1974. The sound of this album, along with the other Big Star records, has intrigued and maybe haunted me for nearly 20 years, the bass amp was mic'd with a Beyer M160 into an EMI preamp and compressed through an IGS Audio TUBECORE, and taken direct through a Universal Audio SOLO 610."
Liam's EMI preamps have some back story: "It's an interesting one. It's a portable 4-channel microphone mixer from the late '60s / early '70s called an EMI OBA-1. It was made in Homebush here in Sydney – actually, I know the building it was made in, as I drive past it all...
The rest of this article is only available with a Basic or Premium subscription, or by purchasing back issue #131. For an upcoming year's free subscription, and our current issue on PDF...