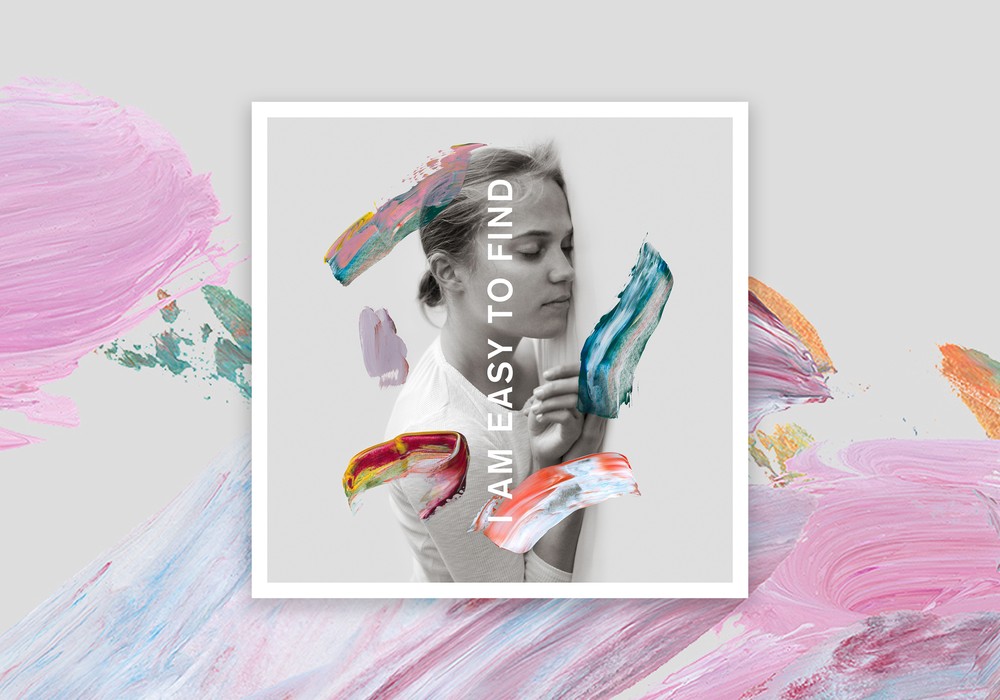 The National are a musical group who have been together for 20 years, have released multiple critically acclaimed albums, all while retaining the same lineup for the entire time. The band consists of lead vocalist and primary lyricist, Matt Berninger, brothers Scott and Bryan Devendorf on bass and drums respectively, and brothers Aaron and Bryce Dessner, both multi-instrumentalists. While Bryce works in the post-modern instrumental genre, composing, arranging, and collaborating with a wide range of artists (Sufjan Stevens, Philip Glass, Steve Reich, Ryuichi Sakamoto), Aaron is a studio owner and record producer (Sharon Van Etten, Local Natives, Lisa Hannigan, This is the Kit). Previously I never felt fully connected to their music, but had always respected their musicianship and increasingly adventurous arrangements and production, but their new release, I Am Easy to Find, has changed that for me. This album has completely sucked me into its lyrical, emotional, and sonic world. It's a deep and ambitious LP that holds its own next to records like Radiohead's OK Computer and Wilco's Yankee Hotel Foxtrot.
I Am Easy to Find grew out of a collaboration with filmmaker Mike Mills, who produced a short film (also titled I Am Easy to Find). Once the film was nearing completion, Mills went into the studio with the band as a co-producer and they collaborated on the album version. It's safe to say that Mills' contribution to the album is significant, and without him it seems unlikely this record would have ever sounded the way it does. One big difference is that singer Matt Berninger shares lead vocals with a cast of strong female vocalists, including Gail Ann Dorsey, Mina Tindle, Lisa Hannigan, Kate Stables (This Is the Kit), and Sharon Van Etten. This was instigated by the film's storyline, and actor Alicia Vikander, who plays the lead. The album was clearly a close collaboration between Mills, The National, and many talented artists within the band's circle of friends and family.
I was able to discuss the making of I Am Easy to Find with several of the key people involved, and they shed an interesting light on the creative process involved. For understanding this project I would suggest you watch the film as an entry point, and then enjoy the music.
The Cast and Crew:
Bryce and Aaron Dessner: A pair of brothers in The National, they write a majority of the music and are both multi-instrumentalists.
Jonathan Low: An engineer who recorded most of the album at Aaron Dessner's Long Pond Studio. He also recorded the band's albums Sleep Well Beast and Trouble Will Find Me, as well as This is the Kit, Sharon Van Etten, Kate Hannigan, War On Drugs [Tape Op #102], the Bryce Dessner, Sufjan Stevens [#70], Nico Muhly, James McAlister collaboration Planetarium, and the Aaron Dessner/Justin Vernon collaboration Big Red Machine. Jonathan is originally from Philadelphia and worked at Miner Street Studios with Brian McTear [#92]. www.heyjonlow.com
Mike Mills: A film director, writer, graphic designer, and artist who co-produced this record. He has written and directed the films Thumbsucker, Beginners, and 20th Century Women (nominated for an Academy Award for his screenplay). He has also done music videos and album covers for Air, Moby, Sonic Youth, and the Beastie Boys. <mikemillsmikemills.com>
Peter Katis: The engineer who mixed the album, he has worked with the band on seven other records and was inTape Op #31. He has recorded, produced, and mixed records by bands like Kurt Vile, Interpol, Jonsi, and Mercury Rev. www.tarquinrecords.com/studio/
Following are excerpts from all five interviews I conducted in response to specific questions, followed by additional interviews with Jonathan Low, Peter Katis, and Mike Mills.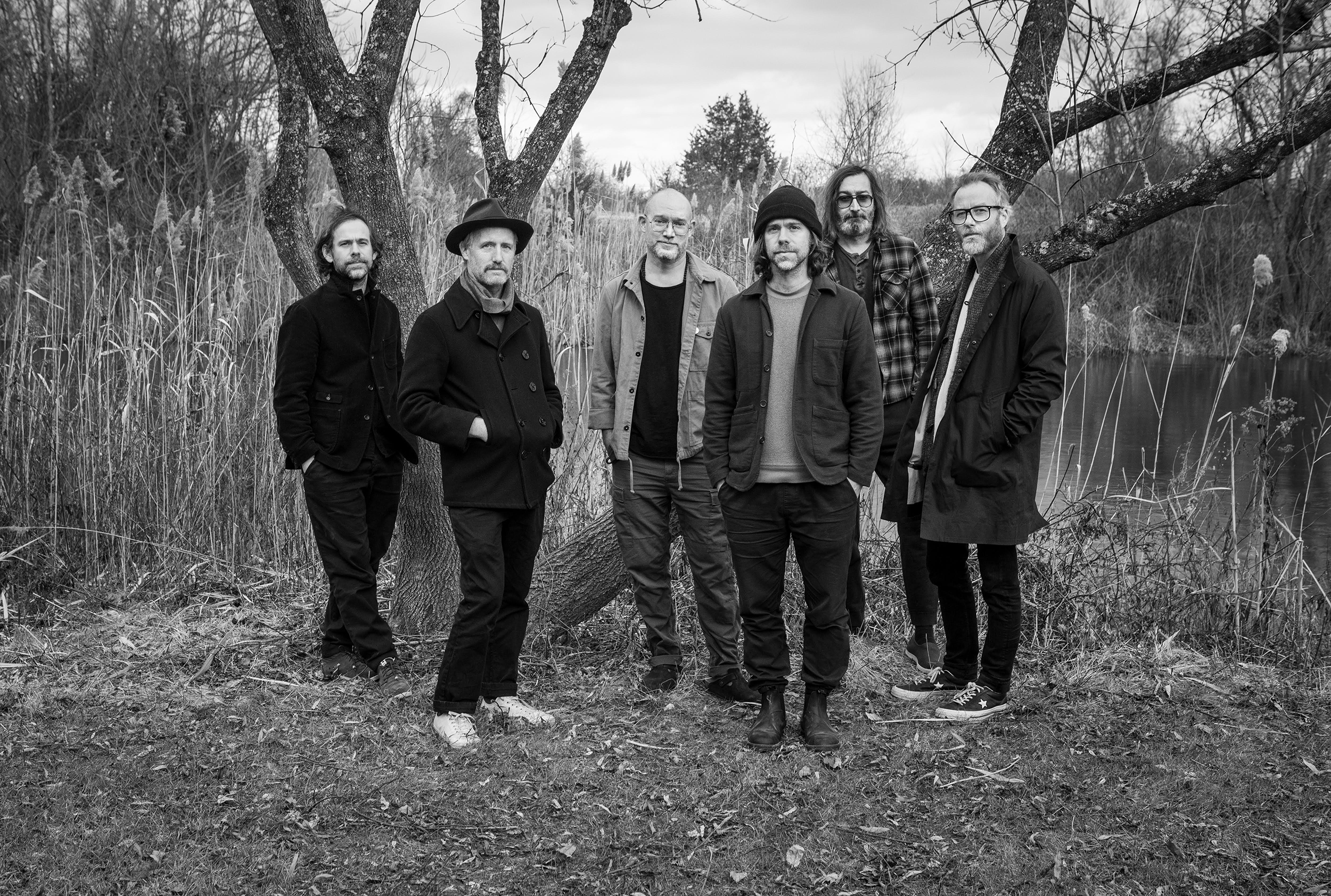 The National and Mike Mills
Aaron you own a studio and produce other artists. Do you have to back away from the production role within the band, or do you end up the de facto producer? How do you balance that?
Aaron: I guess that I do sort of end up in that role in the band, just because of my personality. I generate a lot of the music and sort of finish it. Towards the end, a lot of times I end up with all of the pieces and playing that role of putting out fires and putting it all together. But this time it was nice, because Mike Mills was in the room for parts of it. He was the creative director in a big picture way. We all do what we do, and each member of the band really makes an impact in a different way. My job for a long time, since probably kAlligator, is to play the role… I wouldn't say producer, but it's more like "engine" or something. I'll also work a lot with an individual person in the band. A lot of times it's a dialogue directly with Matt, or Bryan's there with me doing drums for two weeks, just the two of us, or Bryce and I are hanging out and he's doing crazy orchestration or guitar playing. I can get caught in the middle of everyone's activity. I guess that's how it's evolved. I've played the role of companion to everyone's activity.
Mike said you guys are all really hard on yourselves as well as each other and that he tried to balance that a bit.
Aaron: I think it's sort of a myth in a weird way that we're hard on each other. Nobody's hard on each other. I think it's just hard to be in a collective. It's like being married to five people at once with different sort of patterns of behavior. Sometimes it gets a little tweaked. We used to tour like crazy. There were these moments where every summer the band had lost the plot at one time or another. So I think it's a little bit of a myth that we're hard on each other. It's more like it's just hard to be in the band, any band. We're all actually very close friends.
The Band and Jon on Working with Mike:
Jon: Mike was amazing. He came into it with a very different perspective than people who had made a bunch of records before. A band that has been together that long that knows how they operate and knows how they operate in the studio, and...
The rest of this article is only available with a Basic or Premium subscription, or by purchasing back issue #133. For an upcoming year's free subscription, and our current issue on PDF...