It's been one year since the passing of Hardy Fox, primary songwriter and co-founder of The Residents. This story is about one of his most important musical tools, the ARP Odyssey synthesizer. The Residents are a mysterious collective of sonic and visual experimenters whose albums, performances, and video projects began twisting minds in the early 1970s. Working anonymously for nearly half a century, as originators of performance art and pioneers of music video their visual aesthetic is revered and has long been one of the main ingredients of their success. Art exhibits feature The Residents' album covers as well as other works created by their design department, Pornographix. Their early music videos are in the permanent collection of the Museum of Modern Art. And the cover artwork of their Eskimo album is as important and iconic an example of a surrealist image as Salvador Dali's melting clocks. With so many novel concepts, it's easy to see how their music could've been overshadowed. Specifically, their musical innovations in analog synthesis have been marginalized. I'd like to help change that perception.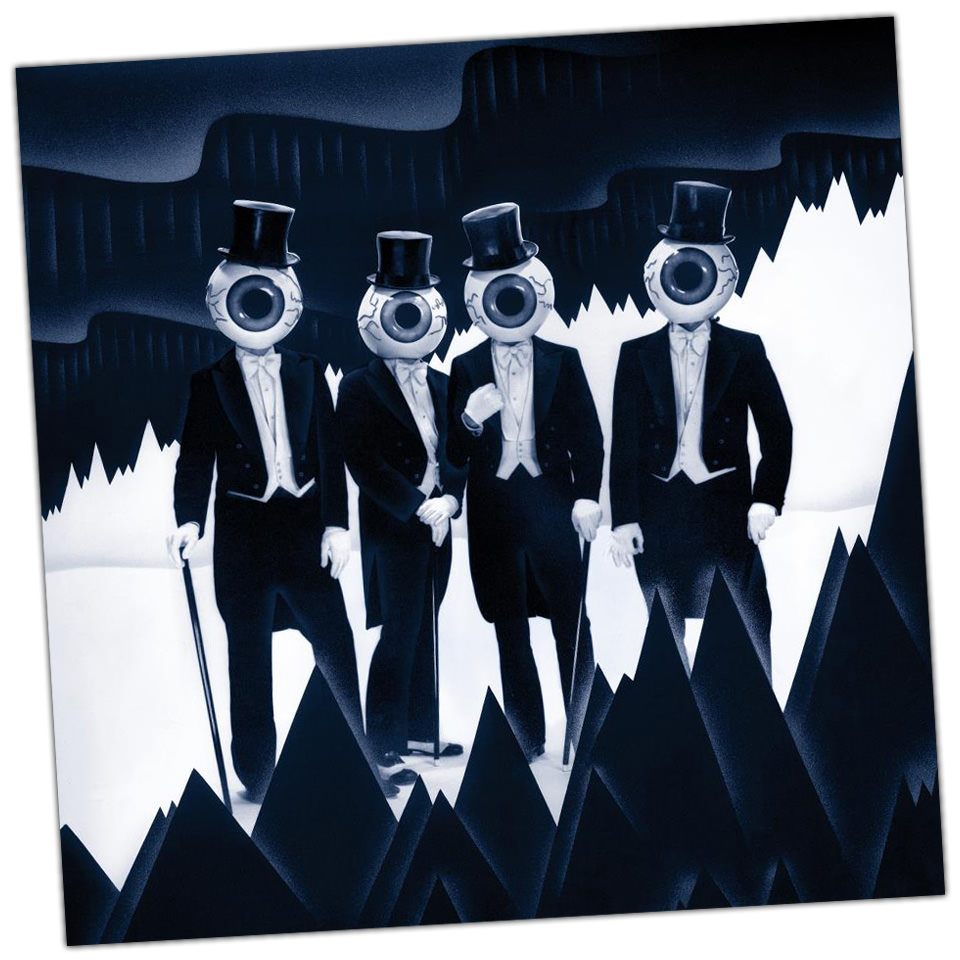 I grew up in a musical household, and my older brothers introduced me to The Beatles and punk by age 12. But three years later everything changed when they dragged me to see The Residents perform live. It was haunting and strange, and I have not been the same since. I came home with t-shirts and records in a tote labeled "A BAG OF STUFF FROM THE RESIDENTS." Among the items was the 7-inch single, "Satisfaction" b/w "Loser

Weed." These two sides of music blew my mind more than anything I'd ever heard. I had so many questions. "Who are these people? Why does it sound like this?" And more importantly, "What instruments produce these musical sounds?" As I learned later, the sounds often originated from the ARP Odyssey. Marketed in 1972 as the answer to Bob Moog's Minimoog, the Odyssey went a few steps further, with duophonic capabilities, empowering musicians to move beyond the monophonic limitations of the Minimoog. Ultimately, it isn't the technological innovations that were most crucial, but the fearless spirit of childlike discovery that is required to pull magic out of these soldered circuits. The Odyssey was used by everyone from Elton John to Devo (the whip-cracking sound in 'Whip It'). But the Odyssey found its greatest use in the self-taught hands of Hardy Fox. This little synth helped define the sound of one of the most important groups in experimental music, and influenced generations of songwriters, artists, composers, and storytellers.
Hardy and I met under mysterious circumstances, but the details are unimportant. I consider myself a fan, but also a colleague. I was always respectful and a bit cautious in our exchanges, so it took a few years of acquaintance before I felt comfortable to ask about the gear. That's when he drew back the curtain. "I was an ARP Guy," said Hardy. "I bought it around 1974. Before the ARP was released, I took lessons on a big Moog that belonged to Beaver & Krause. I was taught by Patrick Gleeson. Later I had a similar one in my studio that belonged to the Mothers of Invention's Don Preston. I could never afford such a beast. They were always a bit intimidating."
It was fascinating to learn about how he worked. I asked which Residents albums had featured the ARP Odyssey. "It was used on The Third Reich and Roll, Fingerprince, Duck Stab, Eskimo, Commercial Album, and Mark of the Mole." These are the most defining albums in The Residents catalog, from the classic era of the group. Could one synth be at the center of all these albums? And if so, what happened to it? He still had it! "I also used the Odyssey on Disfigured Night [1997] and The Bunny Boy [2008]," he disclosed. Particularly on Bunny Boy, I was indulging in a nostalgia streak."
On Hardy's site he posted more history: "After some serious lobbying on my part, I convinced Cryptic Corporation [the Residents' management company] to part with about $1,200 (mid-'70's dollars at that) to purchase an all-in-one device, the ARP Odyssey. 'Loser

Weed' was the first experiment with the device. I last recorded with it in 2008."
After that, it went into storage. I cautiously asked Hardy if he would be willing to part with it. I nervously awaited his response. Finally he said, "I was just wiping dust off the device and I can see that the little sliders are stuck. So it will need a bit of work by someone to get those sliding again. But you need to let me know since I have to ship it today. I leave town tomorrow. I can drop it at FedEx." A few days later, on June 8, 2018, I opened a shipping box containing The Residents' ARP Odyssey synthesizer. A month later, it was restored to its full Residential glory. I could never have imagined that, 29 years after listening to "Loser

Weed" as a 15-year-old, the synthesizer that made those improbable sounds would now be in my possession.
"It will be the centerpiece of my studio," I wrote to Hardy in July. "Those Residents albums are one of the main reasons I'm making music today, and that box of circuits has a lot of personal meaning. So thank you, once again, sincerely."
"Happy you like my synth. Um. Happy you like UR synth," he replied. "Glad it has a good home."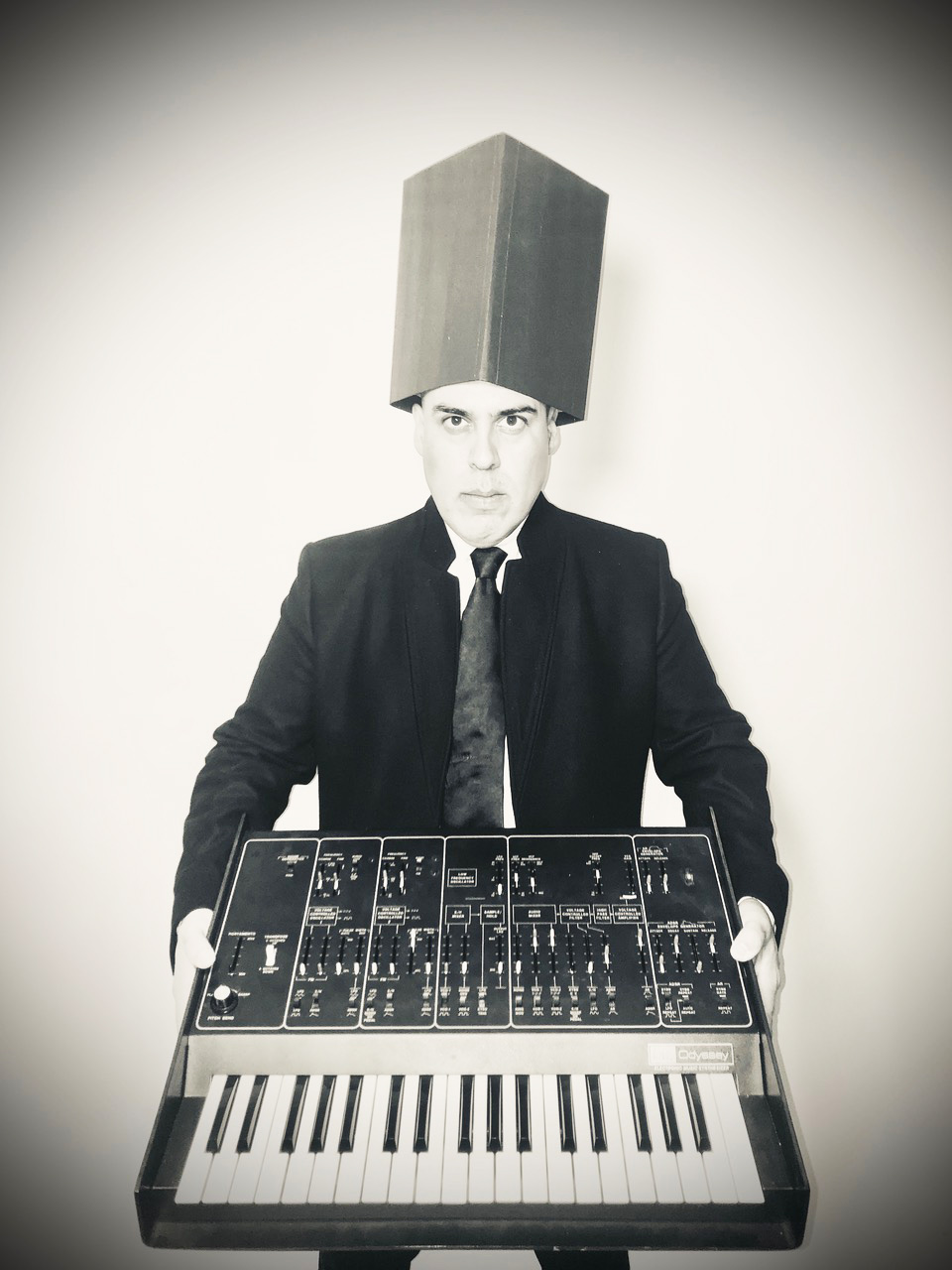 Ego w/ the Odyssey
I couldn't understand why he would part with something so important. This ARP Odyssey is part of The Residents' soul. There was still music to be made on it. At minimum, this device belonged in a museum. (The Residents had recently sold their Ultimate Box Set to the Museum of Modern Art for $100,000.) It is music history. But the transfer of ownership made sense when Hardy made a public announcement on September 22: "Got sick, making my pass out of this world, but it is 'all' okay. I have something in my brain that will last to a brief end. I am 73. Brains go down. But maybe here is my brain functioning as I'm almost a dead person just a bit of go yet. Doctors have put me on drugs, LOL, for right now. Anyway. Probably the last of seeing me. Thanks for checking in. Love you all."
I was devastated by the news, as were many friends and fans around the world. I had previously felt the sharp bolt of sadness at the loss of other musical heroes like Joe Strummer, George Harrison, and David Bowie. But this time it was different. It was a hero that had become a friend. Someone who, perhaps reluctantly, had let me into his secret world and shared something of significant value. I wrote to Hardy: "Your ARP Odyssey keyboard is so beautiful! It's fully restored and plays great. I am very proud to have a tiny bit of your musical soul with me in the studio. I also read your note today that's been floating around the internet. I do not need to say sorry or be morose. I just want you to know you've left a permanent mark on me and many, many others. You've made the world a bit more strange & beautiful. Thank you for everything. I love you very much!!" He did not reply. The reason was obvious. A month later, Hardy passed away from brain cancer.
I sat with my synth – um, HIS synth – and cried a little. It still belongs to Hardy and The Residents as far as I'm concerned. I am its guardian. As a composer for television, the main blueprints for writing in my formative years came from The Beatles, Raymond Scott, and The Residents. The Beatles taught me how to construct melody, harmony, and songs, and The Residents taught how to deconstruct and destroy them. The Residents also taught how to write music in new ways, by showing that you don't have to adhere to any of the rules of music. (I asked Hardy if any of The Beatles were aware of The Residents. "Supposedly Harry Nilsson showed Lennon the cover of Meet The Residents," he replied. "And I saw [Andy] Warhol and Yoko [Ono] at our show in New York.")
Hardy Fox's ARP Odyssey now lives in my Oddio Inc. studio in Los Angeles. It has found its way into episodes of Spongebob Squarepants and will continue to be featured in my music. Every time I look up from my desk, I see my framed "Bag of stuff from The Residents" as a reminder to always tap that childlike spirit which is necessary to innovate and create original art. My responsibility as a musician is to do my best to muster The Residents' spirit of innovation in everything I do. Today, The Residents continue to be an incredible creative force. Since Hardy's passing, there have been new releases, rereleases, and live show announcements. While we owe much to Hardy and his ARP Odyssey, The Residents – as a concept – are much bigger than him and a single keyboard. The Residents will continue to produce music and art for the next 1,000 years. I asked Hardy if he would be okay with me talking about his sending me his synth. His reply? "Write all the articles you want, I have no problem with life being different. I don't like repetition."
Thank you, Hardy Fox. Long live The Residents!
Special thanks to Jeff Winner, Irwin Chusid, Pea Hicks, Roderick Cumming, and Larry Crane
Tape Op is a bi-monthly magazine devoted to the art of record making.