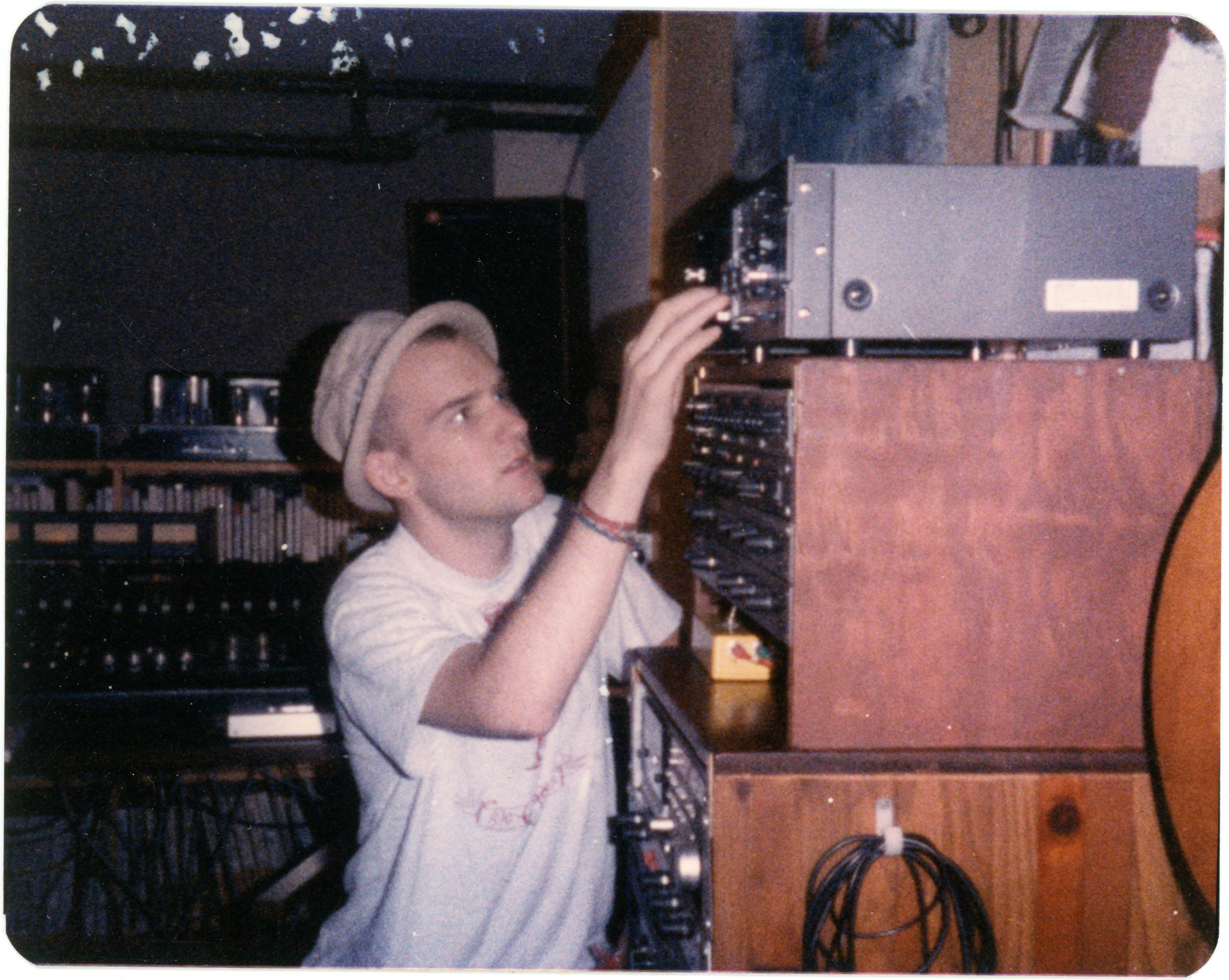 Ian MacKaye and I have been friends for over 20 years, ever since I convinced him and the band he was in, Fugazi, to come and play at the "Food Not Bombs" 20th anniversary free show in San Francisco (with Sleater-Kinney and the late Vic Chesnutt). The band's only concern with trekking across the country for the show was whether anyone would actually show up. Police ultimately estimated the crowd to be around 15,000 people; the largest audience the band ever played for. Fugazi was arguably one of the only successfully DIY bands to have stuck to their guns and never sold out. Relatedly, Dischord Records – the imprint Ian and Jeff Nelson founded in 1980 to release recordings by their band, The Teen Idles (and soon after, Minor Threat) – is more than just an important "punk" label. It is one of the most focused and curated independent record companies of all time, and deserves to be spoken of in the same breath as important American record labels like Chess, Sun, Sugar Hill, and Arhoolie.
What was your first recording experience?
It happened on the first day I ever played bass with someone else. This would have been in the spring of 1979. Geordie Grindle, the guitarist in The Slinkees – our first band – had a little Panasonic-type cassette deck that we used to record our first attempt to write a song in his parents' basement. We tried a variety of cassette recordings for The Slinkees and Teen Idles' practices, and eventually The Teen Idles went to a 4-track studio called Hit and Run [Recording] a couple of times in the spring of 1980. We weren't particularly happy with the results, and that led us to Inner Ear Studio in the late summer of '80 to do our first session with Don Zientara [Tape Op #8]. We continued using a boombox [after that] to record Minor Threat practices. I can't remember the make, but it was an excellent deck with stereo mics and adjustable input levels. We didn't have a PA at that time, and I was singing through a guitar amp with less than desirable results. It was useful, in terms of getting a sense of the vocals for a song, but it was shitty-sounding and the feedback was pretty unbearable. We developed a method of recording practices with clearer vocals by taking the boombox up the basement stairs and recording the band from a distance while I would sing directly into the deck up on the stairs. It took a little tweaking, but we were able to make relatively balanced recordings that way. Even Fugazi would practice without vocal amplification in the Dischord House basement. One way we would work on vocals was to put our heads up in the rafters (it has a very low ceiling) to sing. I could hear myself up there. When The Teen Idles and Minor Threat first recorded at Inner Ear, we would initially track the instruments and then overdub the vocals. We were still trying to figure out how to record, and would often end up tracking songs over and over. It made sense to hold off on doing the vocals so I wouldn't blow my voice out. The first punk band that I ever heard that had done the vocals live were the Bad Brains at Inner Ear. There was a demo tape floating around; that would be released decades later as the Black Dots album. When you listen to this tape, there is a quality of how they are moving from song to song that is unusual. There is a moment during the recording where you can hear somebody yell, "Can you hold it for a second?" I often wondered what was going on, so I asked Don and he told me that the Bad Brains wanted to record live, like it was a gig. It wasn't just that the vocals were done live. They wanted to play through their set in one pass. They only had to stop once because a string broke or something. I asked Don where H.R. [Paul Hudson, a.k.a., Human Rights] stood for the recording, and it turned out that he did the vocals in the backyard! [laughter] Inner Ear was in a small brick house where Don and his wife, Juanita, lived with their two young daughters, Emily and Katie. The band played in the rec room in the basement, which was filled with children's toys, and the control room was in a little side porch on the first floor. Don eventually moved the control room into this tiny boiler closet in the basement, but not until 1981. To pull off the outside vocals for H.R., Don ran long extension cables ganged together for the mic and headphones. When you listen to the 4-track [tape], on the vocal track, you can hear cars go by and cicadas buzzing. At one point you can hear people clapping, because there were little kids that had seen this crazy punk guy dancing frenetically around the backyard with headphones, and they couldn't hear the music he was dancing to. It was just him going, "Ka-cheg-uh, ka-cheg-uh." It was weird, for sure, but completely successful in terms of getting good separation....
The rest of this article is only available with a Basic or Premium subscription, or by purchasing back issue #138. For an upcoming year's free subscription, and our current issue on PDF...