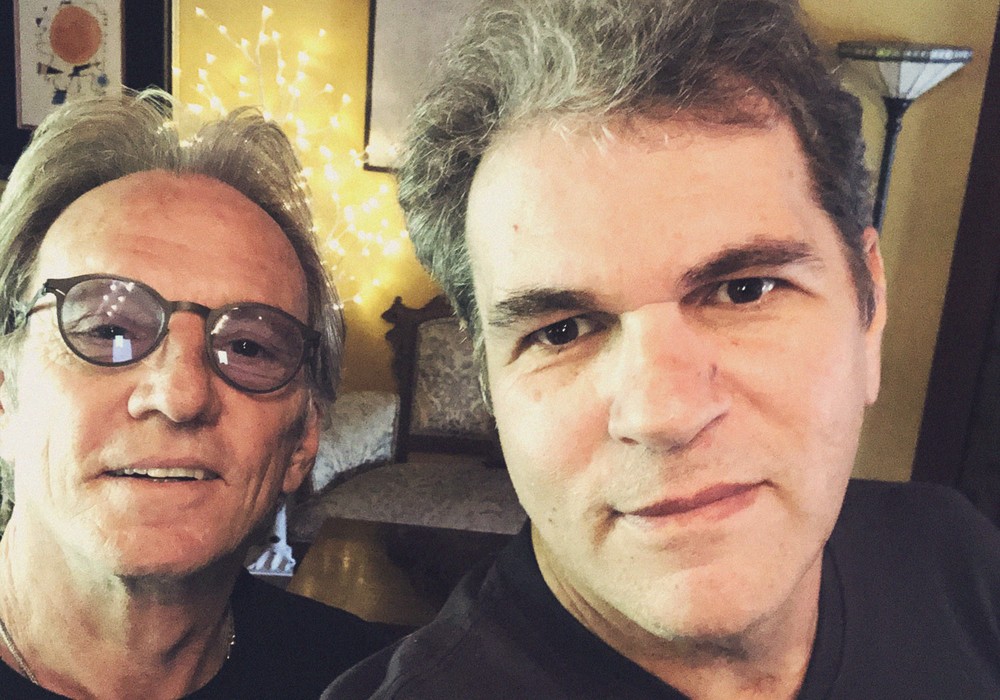 Founding members of the band America, Dewey Bunnell and Gerry Beckley, have kept the group America going 50 years, and this year sees the release of Half Century, a seven CD/one DVD box set of rare archival studio recordings of alternate mixes, demos and rehearsals. I dropped a line to Jeff Larson, a musician and America archivist, to talk about the projects he's been involved in for America Archives/America Records, including Half Century on Gonzo Multimedia, the Heritage series on Omnivore Recordings, Rhino's recent collections, and more.
Feature photo: Dewey & Jeff
What led you to America and their archives?
I've been working with these America guys for 22 years. In 1998 I covered one of Gerry's songs for a project I was working on, and then he sang on one of my songs a year or so later. Dewey got involved singing harmony as well, and then it went back and forth for a decade. I've always had license deals with Japan and France, wherever I could find pockets of interest. That led to a lot of these projects, and eventually Gerry producing an album of mine, Heart of the Valley, in 2008. They were early musical heroes of mine. As time passed we became friends, and I guess some trust was gained to where I could take on this new role as their archivist.
How did you get involved with releases?
When I somewhat burned out on pushing my own music, about five or six years ago, Gerry basically asked if I would go to the band's locker, sort through the audio, and help get things up and running. I showed up with a 2-terabyte hard drive, and I came away with a Mac tower, cases full of old hard drives, and miscellaneous other items that piled up to my earlobes driving home. Along with Gerry's large audio output over the years, I found some unreleased America music. Initially this was all DAW sessions, some ADAT and DAT's; but eventually I started finding analog tapes, going back to 1970. He was an early adopter, as far as home studios go, and he kept things. His Buzz Studios on King's Road in L.A. was where America rehearsed their early albums, and those sessions are represented on some of the early archival releases. Gerry was a tape op back in the day at Morgan Studios in London. That is actually where "A Horse with No Name" was recorded. So far, I've done two collections with Omnivore, Heritage and Heritage II, assembled the Rhino/Warner Music set in 2019, The Collection, and various releases for America Records/Gonzo Multimedia, including Lost & Found and Archives, Vol 1. Now, because it's the 50th anniversary of the band, they are releasing an archival box set, Half Century.
Oh, wow! What are the London Early Demos?
London Early Demos are these three guys on stools with acoustic guitars working to get a deal by laying down their songs at Chalk Farm Studios, with Dick James [Publishing] and Polydor. The band held onto these reels over the years. I had them baked and transferred and only some slight treatment on hiss was needed. The tapes and the performances are as they were, for the most part.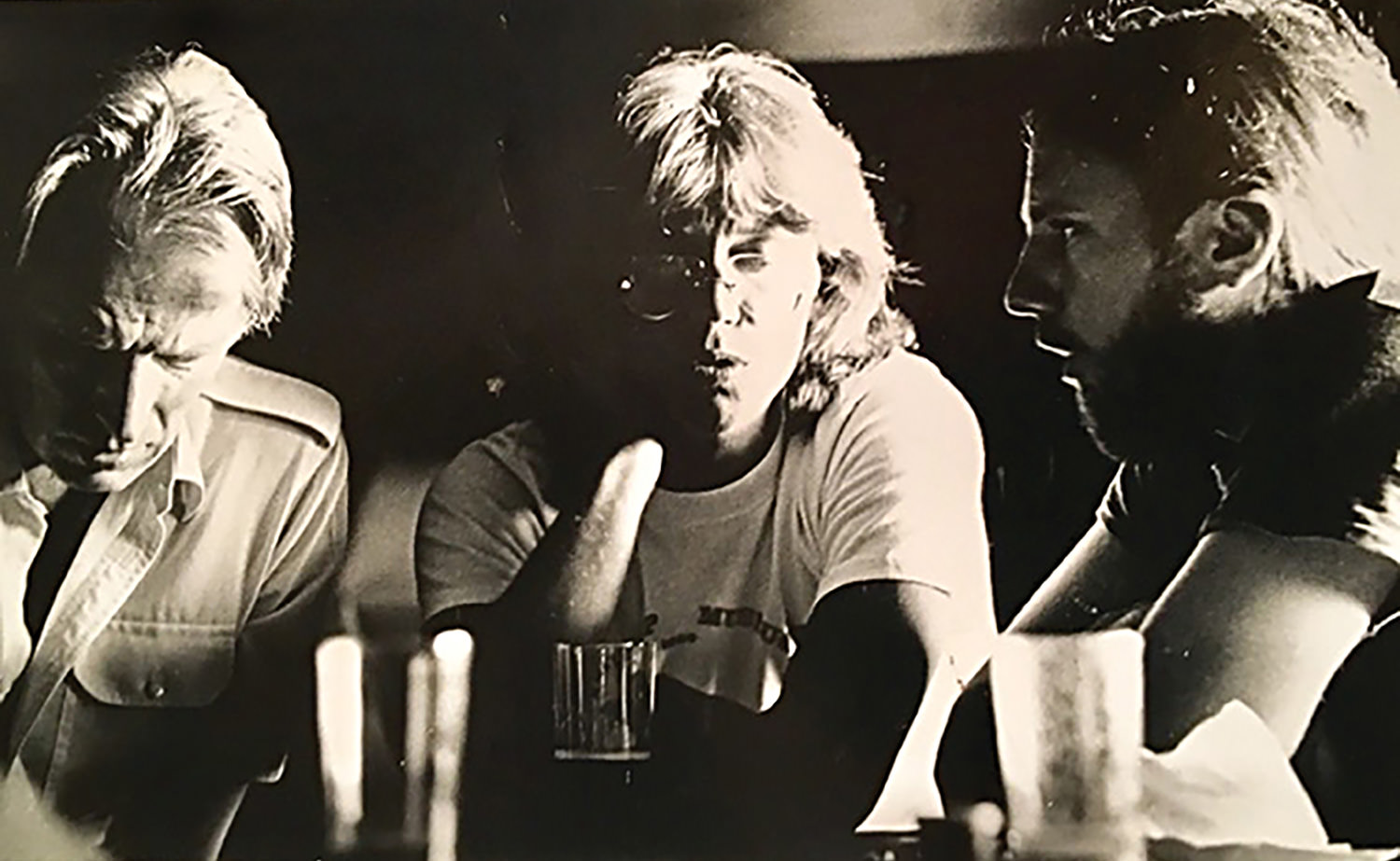 George Martin, Gerry, Dewey
With sessions that Geoff Emerick was engineering, and George Martin was producing, were those really easy to mix?
I had come across all the 2-inch tapes of rehearsals for the album Hideaway, from 1976 - these were from Caribou Studios in Colorado. These consisted of very early recordings, none of the lush productions that made the album. This was America when they were working out the songs and didn't even have the titles in place, in some cases. The tapes were transferred with the help of Michael Romanowski [Coast Mastering] and a connection he had at Skywalker Sound. The result was an immaculate conversion to digital. These transfers fell in place, where I could take some existing mixes that were bounced back then, and do four or five mixes from the multitracks. The album the band was working towards was the follow-up to Hearts (1975), not to mention their multi-platinum, History: America's Greatest Hits. This was also following a number one song, "Sister Golden Hair." They were flying high. This was also tracked in the cold of winter in Colorado, where the air is thin, and that was a little challenging for vocals. The cream of these sessions are on the Omnivore release, Heritage II. Because these were early sessions, there was a maximum of three takes per song. It was...
The rest of this article is only available with a Basic or Premium subscription, or by purchasing back issue #138. For an upcoming year's free subscription, and our current issue on PDF...