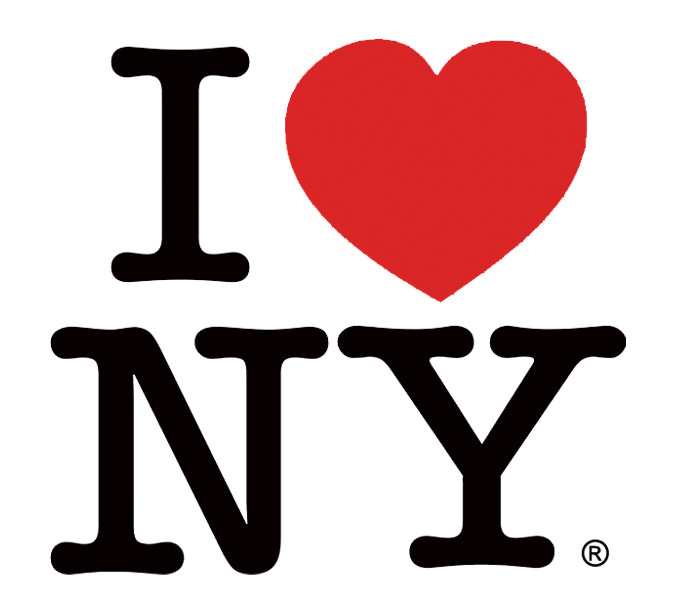 Years ago, I was recording the group Ravens & Chimes in Montreal at Hotel2Tango with Howard Bilerman [Tape Op #47], when the bandleader, Asher Lack, mentioned, "I've got a friend who has been working on a D'Angelo record for years" (what would become Black Messiah). Some eight years on I found myself walking down a street in Brooklyn's Williamsburg to meet his friend, Ben Kane. Located in a former bean sprout factory, Ben and Drew Vogelman's Electric Garden is one of the most unique looking recording spaces I've ever seen. A wall of live plants, bark-walled tracking rooms, sculptural wall features, and incredible lighting create an inspiring and calming vibe. Ben's career has been exciting to watch as well, with work on Emily King's Scenery, PJ Morton's Paul, Cultura Profètica's Sobrevolando, and work with CeCe Winans, as well as many others!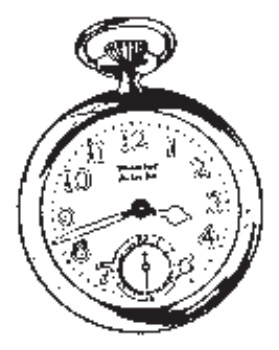 I couldn't figure out where your music career began!
The beginning, in a professional studio environment, was at Electric Lady Studios, as an intern. In 2003 I started sweeping floors and cleaning bathrooms.
Had you studied recording?
I'd been doing it myself, growing up on a 4-track, then a simple computer program in high school, and recording bands that I was in. I went to
NYU for Music Technology. About a year after being at Electric Lady,
I dropped out of school. I thought, "Hey, I'm around the real thing! This is what I came here to do."
What work were they having you do?
When I started, I couldn't go in the rooms at first. It was like, "If you do a good job mopping and cleaning the toilets, come back tomorrow. If you do that enough times, maybe we'll let you poke your head in and do a run for us." It was real old-school. I believe in that style of coming up. I had some great mentors, and I wound up working as an assistant engineer a lot with Russell Elevado, assisting on his mixes around that time.
What was he working on?
As soon as I walked in the door of Electric Lady, D'Angelo was booked in there. Russ was working a bit with him, as well as a bunch of other hip-hop and soul [acts]. We ended up working with a wonderful artist, Krystle Warren, together who I still work with. Russ took on her project as a producer, and I came in as an engineer under him for that. That solidified us working together. We did an album by The Roots called Game Theory and an Al Green record called Lay It Down around that time.
Did you and Russ get on well?
We're great friends, and I think we work well together. I ended up going into engineering and mixing, but I was never the guy who only loved and wanted to be around the technology. I always wanted to be around the most creative, interesting people who were pushing the limit of the art. He was definitely the guy who was... he's an artist in his own right. Had I not met him at that time, I probably would not have stuck with engineering. I wanted to go down a more artistic path, and he showed me that that was something I could do. Part of mixing and recording is putting the art into the sounds and collaborating with the musicians in that way. I was fortunate enough to wind up working with him. We ended up going together to the West Coast to work with D'Angelo.
Where were you working at for that project?
We were going to a place that used to be SF Soundworks that we were taking over for D'Angelo, for a period of time. After that, we ended up at The Plant in Sausalito. We were some of the last people in there, I think. That's when I ended up going into the engineer seat with D'Angelo. It was 2008; I was 24 and I was engineering for him. They called me Benny the Kid, at the time. It was a long process. He's someone who's always challenging to work with, in that he wants new and cool things to happen sonically. He expects you to take sounds and turn it into something different that he wants to hear. He would ask for a challenging abstract idea and sometimes it was like, "I don't even know how that's supposed to be! What is that?"
Would you and Russ confer and try to figure out what to do?
It depended on what was going on. There are stints when it's been me and D, stints when it's Russ and D, and sometimes it's the three of us. It's a lot of passing of ideas and torches, because Black Messiah went on so long that we'd mold an idea – he wanted something to sound a certain way, and I'd get it – and that's what it was going to be like for the next five years. Whatever we honed in on with that piece of gear, it was like, "Print it now." Because if he likes it, we're probably going to stick with it!
That was an extensive amount of time, right?
Yeah, it was a long time between albums. I worked on it for a decade, and they'd worked on it for a few years before I even came into the fold. We'd go and work through for a few months, and then there would be a break. I'd be doing other projects, then that would pop up and take me away, and then I'd go back to projects. It wasn't a straight period of time, but it was always coming back.
What's happening on a record like this, where it's taking years?
More songs and more musical ideas to turn into songs. There's a catalog of so many ideas at this point. That, and perfecting it on a level that few people want to go through. The amount of time can feel trying. We'll be asked to do something three years later. "Put that song up." And if the vocal's a little different, he notices right away! I'd wish I knew what was different. Maybe we were in a different studio at this point, but we'd have the same gear. That aspect could be difficult. But the highs of it – when amazing ideas come out, or when he's there jamming with the band – are so high. Believing in the music and waiting for it to get to the point that we could share it. The belief that we're getting towards that. Now we're in that process for another one.
How does that look to you?
I think it looks bright! Only time will tell. I stay out of gambling on when something's going to come out. There's so much good material; it's just a matter of time.
What led to opening Electric Garden with [co-owner] Drew Vogelman?
Somewhere around between 2013 Drew had The Garden, a little studio space ?– with a lot of gear and the SSL AWS console that's in our B room ?– in a garden apartment under his house in Brooklyn. I'd made that my home when I was mixing a bunch of projects. I did a [self-titled] Chris Dave and the Drumhedz album there, a bunch of Emily King mixes, and a lot of other projects. It had all the gear I needed, but it was a bit too small with just the drum booth and a control room. We wanted an upgrade and were looking for another space. We ended up leaping into building this place. My obsessive tendencies kicked in and turned into all of this. That, coupled with all the talented artist friends and people I recruited to help us. If we were going to do this, I felt like I didn't want to go halfway. I wanted to build a space that hadn't been done before, as far as the feel of it and the whole vibe.
What was in here before?
It was a bean sprout factory. It had been closed for maybe ten years. The control room was where they grew bean sprouts. The water tank that they would irrigate with is now our echo chamber. It's maybe 20-feet wide by 10-feet tall and sloping. It's a beautiful-sounding echo chamber. We wouldn't have built it, but you couldn't remove it if you wanted to. It's a giant concrete and metal structure.
Did you and Drew buy this building?
We're in a long-term lease. Being on two levels, our live room is three feet higher [up steps and a ramp] than our control room. It's how the space was laid out when we got to it, and we went with what was here. As weird as it is, people tend to like it.
You've also got a B room downstairs?
We were figuring out what to do with it when we got the building, but it seems like there's always overflow; or someone wants to record up here, but they want to have one of their producers writing downstairs. The B live room doubles as additional booths for up here, if you have another horn section or you want to put your drummer somewhere separate. It's all video-linked.
And obviously has tie lines.
All the rooms are connected. It gives us more options for how to use all this space.
The control room is large and has a high ceiling. Do you ever get people performing in here?
Yeah. As long as the engineer is cool with going to headphones or picking the right mic. A lot of people will even do vocals in the control room while their band is in the live room; even laying back on the couch!
It's so interesting-looking in here.
I designed it with my friend, Missy Ablin, who's an architect and artist. Her background is in painting and art, and she has her Masters in Architecture. I was like, "I want to build this space and make every part of it cool." I was taking inspiration from the vibey places that I'd been, that we tried to continue in the tradition of. Definitely Electric Lady [Studios], and The Plant, which was a super psychedelic place. Their gobos were all tie-dye! I wanted to build a place that had a built-in vibe, where people come in and think, "We can't do something normal here. We're in a special space." I think that when you walk into a room, different things can be an inspiration for people. Sometimes it's a historic room, and you think, "Okay, Nat King Cole once sang in this live room, so I've got to bring it today." It's hard in New York, because you're walking in off the street but we want you to feel like you're in a different world. "Whatever happened on the subway, I don't even remember that now because I'm in a different space."
What did you describe to Missy that you wanted?
Well, definitely the living wall with the plants in the control room was [in idea from] early on. I'd always been trying to sneak plants into whatever room I was working in as a freelancer. I want the place to be living, so what better than a living wall of plants? That went with our Electric Garden theme. Circles and curves; there are a lot of studios with sharp lines and angles. What would be described as a masculine energy, versus a feminine energy. There's a lot of creativity in the feminine energy, and that was a guiding principle of the design. Definitely with the circles in the front.
Right. You're looking towards a circle of art here as you work at the console.
Doing everything differently than what I had seen elsewhere.
Did you show her pictures of studios and say, "This isn't what I want"?
I showed her a lot of pictures. We also brought in this amazing acoustician, Zackery Belanger [arcgeometer]. He had done a lot of concert halls, but not too many studios. He's pushing the acoustic field forward too. I think there's a lot of, "This control room works. Let's keep building it this way," within the acoustics industry. Having those two free-thinkers on my side definitely helped get us here.
I'm not seeing any visible acoustic treatments like I would normally.
The plants behind you are diffusion, and their dirt is absorption. The front wall's diffusion. The wood behind the circle art is a type of bass trap called a tuned membrane absorber. It's the same acoustic principles, but new ways of getting there.
How long did it take to get up and running?
It was a slow build out. It was probably nine months of construction. Then we opened the A room and it took us maybe another year or so to get the B room fully going.
In the live rooms, there's something that looks like bark on the walls.
It is bark! From poplar trees.
No way.
That was where Zack came across this tree bark product that is a natural diffusor. We ended up with a nice, natural sound with the tree bark and the wood floors.
What's Drew's role in the studio
He was definitely helpful in building the place! We run it together, but he's less involved on a day-to-day. He works in advertising and has a lot of knowledge and experience. He'd built studios before [Dessau Studios in New York], so the experience of getting a place going and having a veteran on the team helped.
Were you working gigs at other places while this was being built, too?
A few, but I cut back for those nine months when I ended up being like a "construction foreman" or whatever, which I had no experience in.
Was it hard, financially, to open this studio?
Oh, it was definitely hard financially. We did a Kickstarter, and we got help from a few places, but it was one of these "if you build it, they will come" feelings.
Has having your "dream studio" made your life a little easier?
Definitely. It's the best place for me to mix in. It has all the gear I need. The fine-tuning that we did with the acoustics and making the room sound great has definitely paid off. It's also great to give others this experience, because there are not a lot of places that are building new studios that are analog-based, or at least with the ability to do hybrid analog, have tape machines, and also have staff and techs who keep it all working. Being able to oversee this place myself, as an engineer, has allowed me to keep the right thoughts in perspective, which you don't always find at other studios when it's a manager running the place who doesn't know what any of the gear is. I think it's helpful.
How many sessions are with outside engineers?
It's booked a lot. I'll be in here for a whole month straight sometimes, but the month before I might not have walked through the door as an engineer at all. That's where having the two rooms helps. I can do a mix downstairs or cut some overdubs.
What were some of the first sessions when Electric Garden opened?
The first session actually was D'Angelo. I got the call, "Are you guys open? Can you do this?" He came in for a month to kick it off. Recently, we had the artist H.E.R., and Anderson .Paak comes in frequently. James Blake was here for a little bit. We're lucky to have people who have found this to be their favorite place to work and keep coming in.
What feedback do you get from engineers working in here?
I get a lot of great feedback on being able to use all this gear. An outside engineer would come in, and they'd primarily mix in-the-box. After they'd been here, they'd generally say, "Okay, now I need a console, and I need some outboard gear."
You ruined them!
I like to think that we enlightened them to the sonic benefits of analog. [laughter] All this analog gear; I don't think it's lost its mystique, especially amongst artists who come here. They usually say, "Whoa, you've got all this!" We've tried to set up the studio with our assistants and the analog gear in a way that people can easily try it out.
When you're mixing, are you always using a console?
I mix almost 100 percent with analog gear. I'll use plug-ins for things that you can't do with the analog gear, or where I need to do something simple, like roll off some low end. A lot of it is the process of working through the analog gear, taking the time to listen, and not being so immediate. I think that's half of why I do it. Maybe the difference between a plug-in and the gear is a 1 percent benefit, but by the time I've done that with 40 tracks it takes on another character that I wouldn't have gotten to if I was just working in-the-box.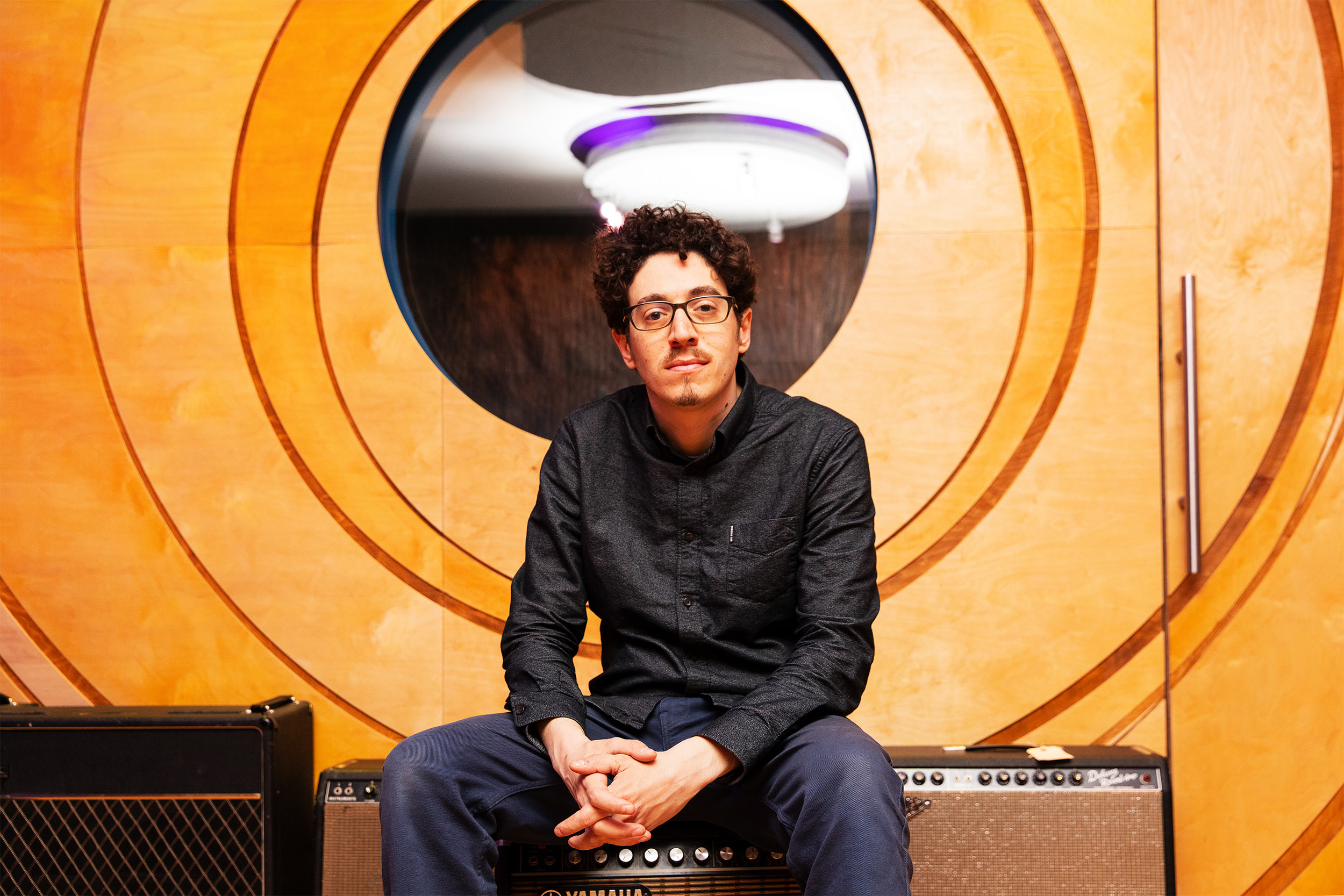 Right.
It's the same concept of some of the aesthetics that I like when producing. Liking the mistakes and leaving in some of the character. It's not perfect going through the gear either, but it adds a vibe to it. The "analog" switch on the Waves plug-ins that adds hiss isn't adding a vibe for me. Having the different colors to play with on analog gear definitely works for me.
Are you still doing sessions on 24-track tape? I'm looking at the Studer deck right here.
Definitely. Less often than I would like, because not everyone can afford tape or wants a process where there's that level of committing. It's harder to make an edit on the fly as fast as you would in Pro Tools. With a lot that I'm mixing, I'm printing through the tape before I even start the mixing process.
Even if you didn't track it?
Yeah. A lot of what I mix, someone else tracked it and I wish it had more vibe or a different sound. Sometimes I want it to sound like it was from another era.
Do people ever make you undo it?
Sometimes. I've gotta try, though. But that's the case with everything. Even going for a vocal effect, sometimes people will say, "I liked my vocal dry and clean." But I like to at least try to see what they'll like, and to push the limit with some ideas and then dial it back. Sometimes I will decide that I don't like it going to tape. By the time I'm halfway in the mix I'll think, "This bass sounded better before it had the extra tape compression," and I'll go back to the original track.
Tape deck head bumps will skew the bottom in certain ways, depending on tape speed. That can be cool, or not.
That's definitely the vibe for me when printing the mix to our 1/2-inch machine, which I'll do frequently. I'll keep the tape version half the time. I always like to hear it, but a lot of the time when I'm honing in on the low end being a certain way, the tape will push it over that limit. Other times, all that it needs is the tape, and it couldn't get there until I put it to the tape. But, with all this analog gear, it's only good if I listen to it and make sure that I like it. I can't have blind trust in it. I've got to listen. I find myself mixing with my eyes closed at least a third of the time.
Do you do a lot of attended mixing, or is it mostly unattended these days?
By the end of the mix, there's definitely a feedback portion of it that I think is important, even when it's unattended. I'll send it out and go through changes together. But because I'm mixing analog, I like to get all the changes while it's up on the console. Even when it's unattended, it's like, "This is going to be your time to give me feedback."
Do you give them a window, like, "I'm going to email links and you can listen at this time"?
Usually something like that. "You're going to get the mix around 10 at night." Some people want to sleep on it, so I try to often build in a little cushion for the next morning to make a tweak and then print it.
And then start mixing another song?
Exactly.
Do you print stems and elements of the mix?
I print some stems, but it's really about what the stems are going to be used for. If they want stems for a live show, or something like that, then it's not a big deal. But if they're imagining we're going to reassemble a mix from the stems and make changes, it doesn't always work like that. With my style of mixing, sometimes I'm processing many tracks through one bus, or I'm sending a saxophone and drum set into the chamber, and it only sounds that way in the echo chamber with both of those bouncing off the walls. Once I take one of those elements out and then print it alone, when I add it back together it's not the same.
What if they're still saying, "Wait, just one more thing," after the console mix is struck?
Then we go to the recall sheets. The assistants here take a recall of all the settings.
All the outboard gear, I assume. The console can store its settings.
The console is recallable. But I'll usually try to assemble it from what stems I did print that I deemed helpful for reassembly when I can. It's a challenge, but we aim for the commitment of when it feels good to the artist, the producer, and to me. "Are you sure? We got it?" A lot of it is setting expectations. "You want my mix. This is how we get to the results that you've heard on my other mixes. This is what the revision process is going to look like." I think that helps. If I do have to go back with a recall, I'll do it.
Does that push work into one song mixed per day?
That's what I do. To do the type of mixes people want me to do, I spend a day on it.
What do your assistants help with? Do they help with prepping mix sessions?
Definitely prepping the files, as well as editing. Cutting out the space between toms, if that's a thing I'm doing. All the analog patching. But the actual mixing is a thing that I struggle with alone. They're here to help me, but it's not like, "Mix the drums the way I like, and I'll be in in a few hours." That's not it! I'm always trying to give it a new sound, or to find something that's better than the last thing I did. They can take out the bad edits; that isn't the art of the mix.
Do you have them check phase relationships?
A little bit, but even some of that is pretty subjective sometimes. When it's been recorded by someone else without a lot of care to the phase, none of the [tracks] are actually in phase, so it ends up with me either cutting out one of the mics to make the phase work or making a choice that I like this type of out-of-phase better than that type of out-of-phase.
With sessions that have real drums, are you using drum replacement or MIDI on mixing projects?
If I can avoid it, then I won't do that. If the sounds are good, I'll manipulate the files and the recording to get the aesthetic that I'm going for before I think of replacing it. Sometimes the recording is so unusable that I find myself having to do that. If I need a certain crack of the snare to fit the genre we're in, and the one snare mic is mostly hi-hat and the snare bottom is mostly kick drum, I'm never going to get there. Then I'll add a sample in. But that's not my first choice. I'm always starting from a place of trusting the process that came before me, and I'm abandoning it only when I've exhausted that trust.
How much leeway do you ask for as far as muting, removing elements, and rearrangement?
It depends on the project. Each artist is different. Sometimes I get sessions where everything that's in there, they've scrutinized. It may seem like there are too many tracks at a point, but the producer did have a role for them, and it's supposed to be part of this blend, even if I'm not hearing it. Some people, if I've worked with them more than once, I know they've made a piece here that they want to be used. Sometimes I'll suggest, "Maybe there's too much here," or, "Have you tried taking this part out? I feel like it needs more space here." I'm always going for my instincts, in that sense. With some projects, it comes to me and it's like it didn't have that producer's touch, and they want me to make those decisions of making the song work, as far as the dynamics. I'll always try to do what I'm hearing, and check in with the artist if I'm unsure. Most of the time they'll agree.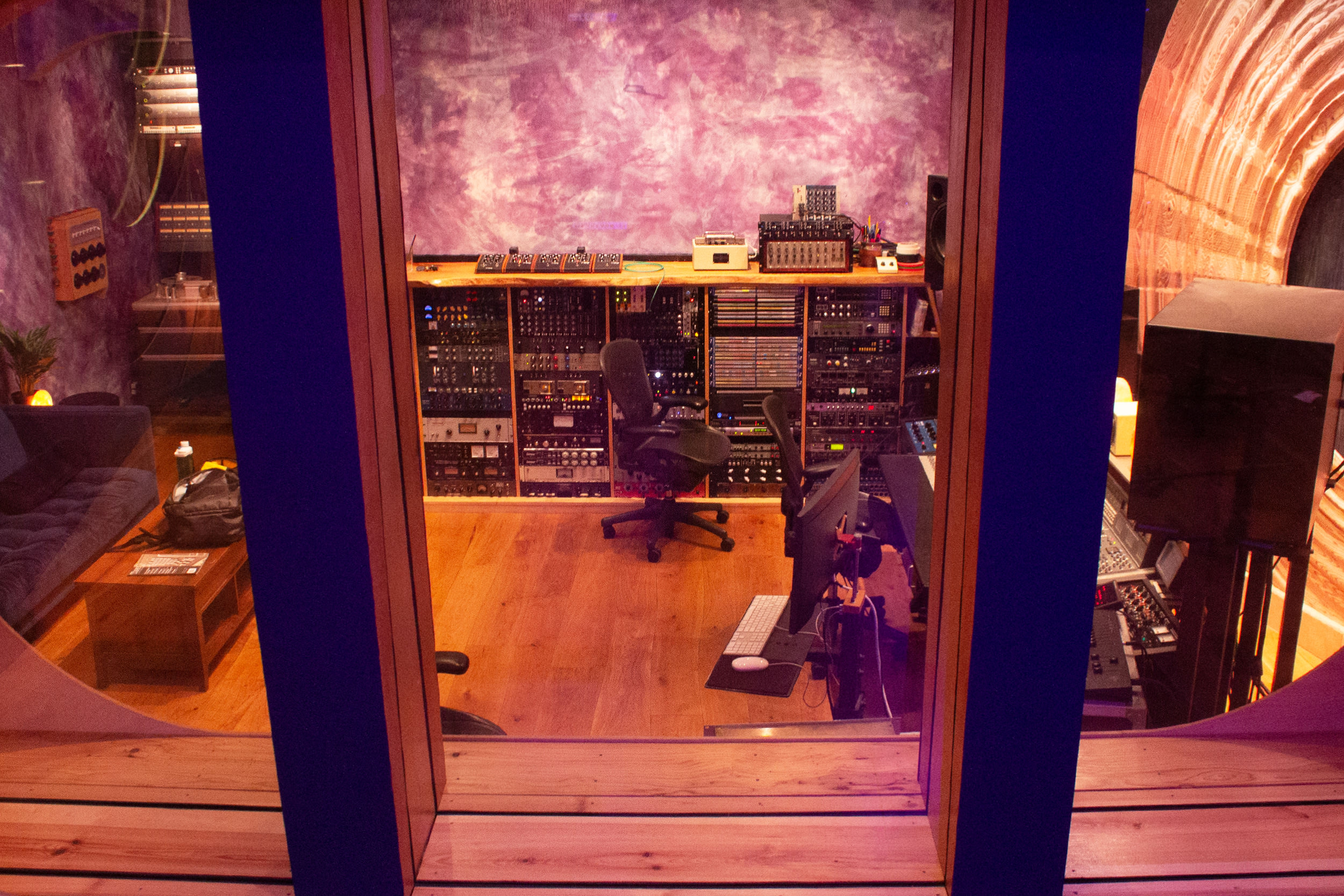 I assume it's their working mixes that aren't revealing some of the deficiencies in the timing, playing, or programming.
Definitely. That's something I've said to my assistants here a lot when they're editing a song with a client before we mix it. "You've gotta get the rough mix in a certain place to even hear how it's supposed to interact." If they're doing a funk song, and they have all this room mic on the drums and everything's a wash, they're never going to feel how the bass is sitting with the kick drum – there's too much space on everything. Once we tighten it up, the interpretation's going to be completely different. So, you've gotta help yourself – whether you're the artist or someone who's doing editing as a producer – in trying to get a rough mix that foreshadows what you want the song to sound like.
Do you ever ask a producer or artist if they can send a more refined rough mix?
I usually just go for it. Some people want me to reference their rough mix a lot, or they'll say, "We've got the vocal blend how we want it on our rough mix." I'm into referencing and hearing that. But once I digest what they wanted to go for, often I won't go back to that rough mix until the end, when my vision has come to be. I don't want to get clouded. I gotta get over this hill before I can even see what this mix is supposed to be.
It sounds like you let the music speak to you and tell you where it needs to go.
Yeah. I'll start with balancing: I'll put everything out on faders, then I'll start with a balance and panning until I see what it could be. I want to have a picture in my mind of what it could be before I start EQ'ing drums, or doing anything like that. Then I'll mute the tracks that I'm not going to work on at that time. Maybe I'm just working on drums. Then I'm going for that slice of the big picture I had in my mind, and I'll keep referencing the bigger picture to make sure I'm on track.
Such as unmuting the other tracks for a second?
Exactly.
Same for me. You're doing a lot of mixing that's probably going to have some pretty substantial low end components.
Oh, yeah. I'll spend a lot of time on getting the low end to feel right. Now that songs are mastered so loudly, if I know that it's a mix where the low end is going to have to sit a certain way, I'm using bus limiting for a reference of how loud I'm going to want it to be in the end. I'll be listening to the version that's as loud as it's going to need to be to make sure that I still have the presence of the low end. If I don't do that, then mastering can't have the same power in the low end that I had in my mix. I'm often doing mixes that are dynamic. Although I'm getting it loud, I want it to have the feel of something that's dynamic and to have the valleys and peaks of the song – to be able to still carry the emotional weight of the song as a composition. But the low end has to sit fully where it's going to be. Getting low end to sit right with the bus compression on, and any limiting on, and then working around that as I fill in everything else has been my process now.
Is some of that bus limiting only for your reference, and then you remove it for the final mix print? Or does it stay on the bus?
About 50/50. For the digital limiting – the only way that I'm getting up to the super-competitive levels – I'll usually send a version with and without it to mastering. A lot of the time I'll like my version with the limiting. It becomes the character of the mix, in the end. That's what it's supposed to be. Even that may be a dB or two quieter than it will end up being, so there's a little room to play. That'll be up to what sounds best. When I'm referencing masters that come back, that's one of the main things that I'm listening for. "Does that low end have the same power?" It's a challenge. But that's one of the main elements I'm playing with in mixes.
This room here looks like it could generate a fair amount of low end on these monitors and subs.
I don't mix very much on the big speakers.
I was wondering. Are those big speakers "client-pleasers"?
Yeah. These "bigs" are Augspurger Treo [812 CFM]s, and they have accurate midrange and high end. They sound great. I will make some decisions on them about what's going on under 50 or 40 Hz once we go to those, because I'm not getting under 40 Hz on the Dynaudio BM15As. Those, and the [Yamaha] NS-10s. I'm checking low end on too, as strange as that may seem.
How it translates?
If the low end sits how it's supposed to on both, then it's pretty good. But I still don't have a great sense of below 50 Hz, and the bigs will reveal that to me. But, like you're saying about it being a client-pleaser, I couldn't listen to it that loud too often. My ears need some recovery time after listening to the bigs loud, and listening to that much 30 and 40 Hz filling the room. I'd need to reset my mind and ears to reality.
I see headphones over there. When you're working on mixing, are you checking on headphones?
Yeah. Less with the low end on the headphones. I have these great beyerdynamic T1 headphones, and the detail on them is so amazing. I'll use those for sibilance purposes and little details. Some little nuance will reveal itself, because there's so much clarity on them. I couldn't mix in them the whole time, but it's helpful to check. For me, it's checking on all the different monitors and headphones, and switching what I'm listening to frequently enough that I'm not missing something.
If you have attended mixing where people are coming in at the end of the day to hear a mix, what do you play the mixes for them on?
We're going to listen a few times together, so sometimes I like to start on the NS-10s and progressively make it bigger and bigger. If we start on the bigs, we're going to miss all the details because it feels so great almost no matter what I do. I think the Dynaudios are a good middle-ground for the client to listen on.
Have you used your Dynaudio BM15As for a long time?
I have. It's an older model. I think the midrange between that and the NS-10 is the perfect counterpoint, as far as what each is covering. They're different enough that if both sound great, then I'm in the money.
How did you decide on the SSL Duality console?
I do like working on SSL consoles. With the Duality, they have the Delta plug-in, where I can write the automation into Pro Tools, and that becomes my analog console automation. It makes the workflow easy for me, especially when I get to the recall stage after the client's listened and wants the choruses up a dB. What used to take me ten minutes takes 30 seconds. The consistency of knowing where unity is, and having a console that's steady, in that respect, has been good for my workflow in terms of using a lot of outboard and wanting the recalls to be consistent. Having that cleaner palette when using all of this old tube outboard gear makes that process a bit cooler. I like that it's more malleable, as far as the aesthetic the mix takes on.
How much of your work is mixing as opposed to tracking and production these days?
I'd say I'm probably 75 percent mixing. The studio's a little different story, but for what I'm doing it's leaning more on the mixing side. A lot of the tracking that I'm doing is tracking and production together. I'm doing a lot less just pure tracking these days. Part of having the studio is having a staff that I'm training to be great engineers. When someone comes here and hires a staff engineer, they're going to get great sounds.
Genre-wise, do you feel like the studio's pretty much all over the map?
I'd say it often leans more towards the soul, jazz, and hip-hop world, but with a lot of interesting world music and eclectic projects. Hopefully some more rock; there's been a little bit. I think that the studio is at a good place, where we're still building and expanding our reach. For myself, as a mixer, the types of projects that people are calling me to work on seems to keep expanding. I hope it keeps going in that direction. When I get an album to mix, I delve in, and then I feel like I'm in this cloud of an album until I pop out of it. Then 12 songs later it's like I can breathe again! I don't think that a lot of people know how deep you've got to get into this until you can get to the other side and get the results. I have a big record collection at home, and I'm often going back to the old stuff to check it out. The best thing is when you put on a record and in the first 10 seconds of it you know the artist. Not a note has been sung but they've created such an aesthetic that defined the album, or defined that artist. It seems so homogenized now; not as many people are making these kinds of statements with their sounds. I'm always looking to get to where it really has an identity. That's the part that's not a walk in the park. But it makes things great when you do get there!

Tape Op is a bi-monthly magazine devoted to the art of record making.