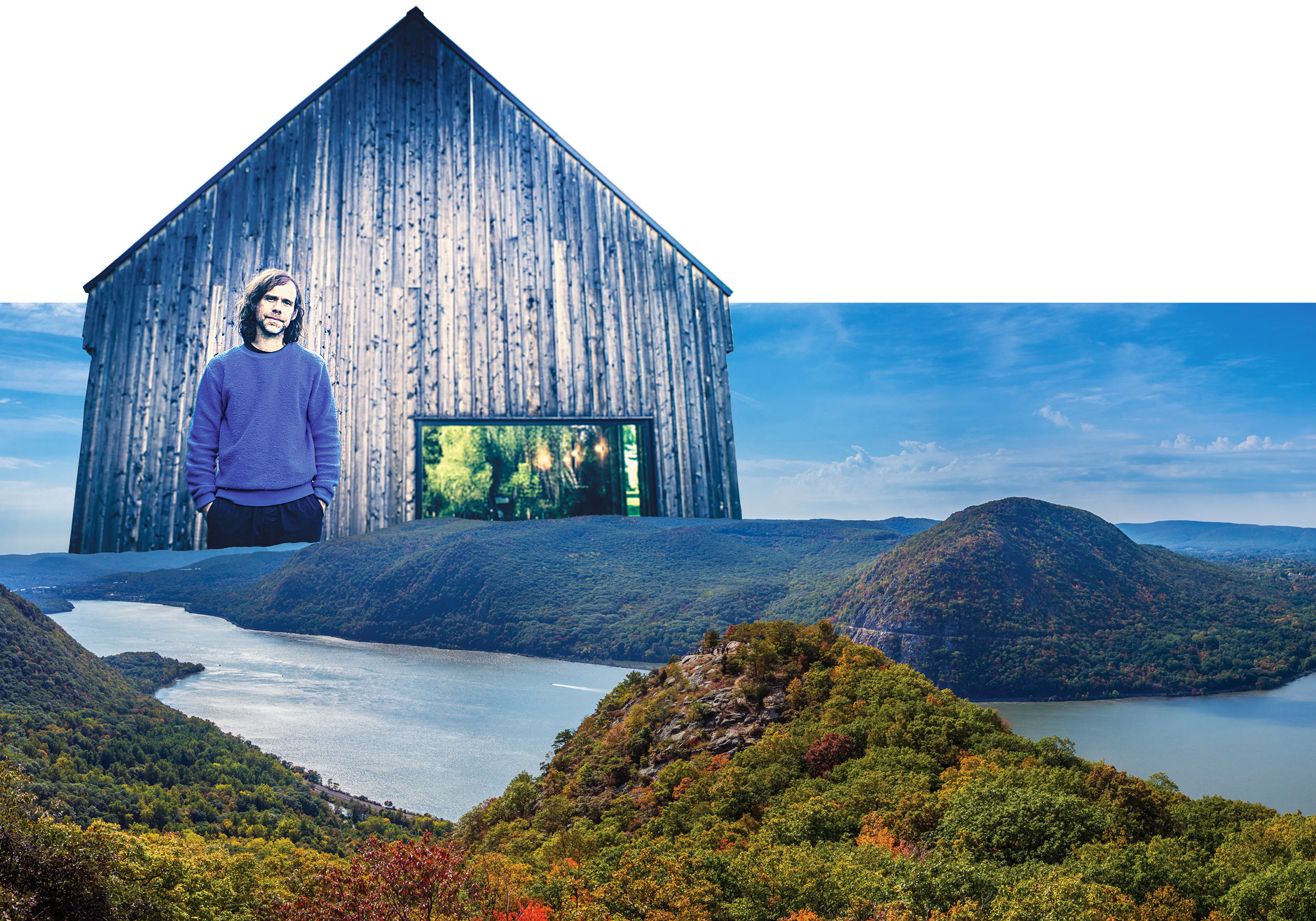 Aaron Dessner, along with his twin brother Bryce, make up two-fifths of the group The National. I interviewed Aaron and Bryce for Tape Op online (#133) about the making of The National's 2019 album, I Am Easy to Find. But, in addition to The National, Aaron is also a prolific songwriter and producer, and a few years ago built his Long Pond Studio in upstate New York. I recently had a chance to talk to Aaron about his many collaborations with artists he's worked with, from Sharon Van Etten's Tramp to the recent, Taylor Swift albums, folklore and evermore.
At what point did you decide to take on the role of a producer and studio owner, both with The National and working with other artists?
I think I gradually assumed that role because of the skills that I have. In The National I've always been a jack-of-all-trades. I tend to start most of the ideas and finish the ideas, with a lot of collaboration along the way. That's what I was doing, and learning to do, all along in the band. We were all learning how to write songs together and finish songs, and I tended to take a bit of a leadership role in helping steer and initiate; be the spark that would light a fire, and then stick around until the end of the night. Over time I got interested in Pro Tools, and I started to do a lot of writing on my own as I built a studio in Brooklyn in my garage. That became a place where we worked for years. When I moved upstate, I decided to replicate it but on a much bigger scale. Then, 11 or 12 years ago, I started producing records for other people. I still feel like a musician who collaborates a lot. There's the technical side of being a producer, but I come more from the musical side. But the technical part is something I've become interested in over time.
What is the current studio, Long Pond, like?
It's in Hudson Valley in New York. We're about a mile from the Hudson River. There's an old farmhouse from the 18th Century that my family and I live in. There was an old horse barn here positioned along a long, thin, beautiful pond that's on the property. When we bought the property my idea was to build a studio. It took a year or two to figure out the design and do it. So, in 2016 we built this residential studio. It's a big, open workspace with an isolation booth and the same acoustical treatments that were on the wall in my Brooklyn garage, replicated here on a large scale. I like to think of it as a church, a barn, and a garage all together. We recycled all the old wood from the barn, so that's in the living spaces in the three bedrooms and the kitchen/living room area. It's a beautiful, modern barn. It's a two-story building that's 26-feet high, with cement floors and radiant heat. On the ground floor is the studio and the large living area. Upstairs there are three bedrooms and another bathroom. We built it so that anyone can do anything, at any time, from any point in the room; there's conduit running through the whole building, including upstairs in the bedrooms. When we have a ton of people here there will be amps in the bedrooms if we want more isolation. I never liked conventional recording studios, where the control room gave me that fishbowl feeling when I have to go play. Here there is no control room; it's all one big room. There's a very nice iso booth, but mostly we work out in the room. We designed it as a mixing room also. The listening environment is pretty amazing, and we've recorded and mixed the last two National records here, as well as most of folklore, evermore, and a bunch of other records. It's only been four years since we built it, but it gets better and better.
An entire band can stay there?
Yeah, there's also another double bed on the ground floor, and then the house has several bedrooms. I don't operate it like a commercial recording studio;
the only people who ever come here are people I'm working directly with, or close friends. It's a place for me to write music and produce music for projects I'm working on. But it's not something that I am operating as a business or anything.