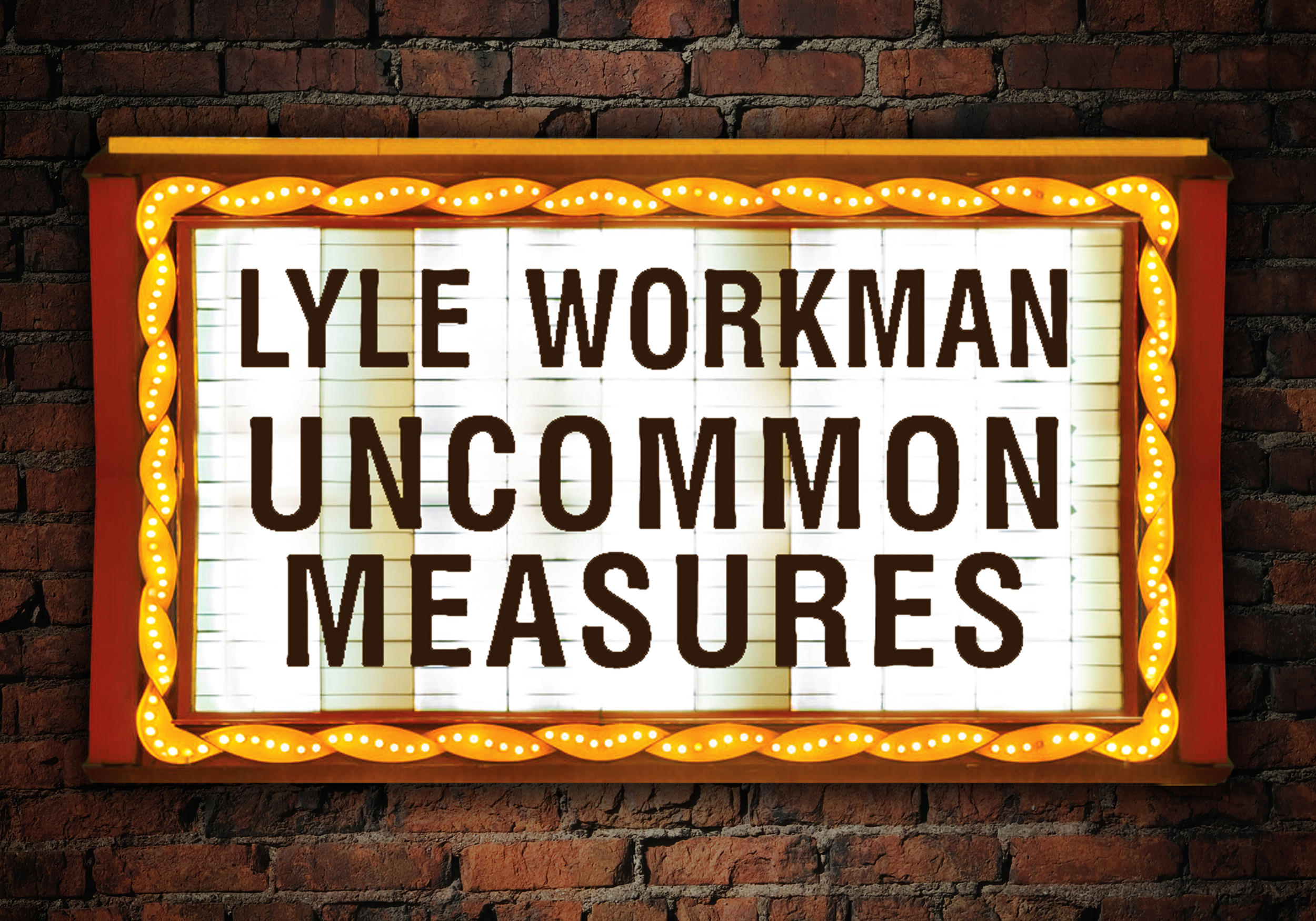 Last fall, I had the pleasure of meeting up and chatting with two successful Hollywood film composers (Charlie Clouser & Lyle Workman), each in their respective home studios. Interestingly, what they both have in common is years of touring and recording with various bands before they ended up in their current careers. Read on to find out more about their different approaches to composing music for films and television. -JB
I met Lyle Workman back when we were both living in Sacramento, California, in the late '80s. He had moved there to play in the band Bourgeois Tagg, which had signed to Island Records and were a local success story. I had moved back after college, and was working at a local recording studio. We'd see each other here and there at shows, but for some reason I seem to recall bumping into him at Tower Video more than a few times, which seems slightly prescient now that he's a well-known film composer. I was younger than most of the guys in the more successful bands, and not really a part of the more established music scene in Sacto at the time, but Lyle was always friendly to me. Bourgeois Tagg broke up, and Lyle went on to play with Todd Rundgren (who had produced the second and final Bourgeois Tagg album, Yoyo), Frank Black, Beck, and Sting before moving to Los Angeles and eventually becoming a successful film composer. I'd bump into Lyle every few years at NAMM, so it was nice to finally find some time to meet him at his home studio in Glendale, and connect the dots on his path between Sacramento and Hollywood.
So how did you go from being a guitar player with Bourgeois Tagg, Frank Black, and Todd Rundgren into creating music for films?
The short answer is through session work. I moved to Los Angeles from Marin County in '97 and was playing with Frank Black at the time, touring and recording. Being that most of my income was that gig, and that he lived in L.A., I decided to move down there. I had entertained the notion after Bourgeois Tagg broke up in '89, but then I began working with Todd Rundgren, who lived in Marin, and I also had other projects that kept me there. It's a beautiful place to live, but ultimately I wanted to pursue more session work, touring, and all possible opportunities that could happen from living in the music mecca of Los Angeles. When I'd moved to Marin in 1990, I put some recording gear in a spare bedroom, but I had some semblance of a recording scenario starting from my earliest days of learning to play music. As I became comfortable engineering, and my needs became more advanced, so did the gear; from the earliest days of mono reel-to-reel, to 4-track, 8-track, [Tascam] Portastudio, Tascam MS-16, [Alesis] ADATS, [Tascam] DA-88s, and eventually [Digidesign] Pro Tools. After moving to L.A., I started doing sessions as a guitarist. I had done a string of sessions for a film composer; his wife was an executive at Universal Pictures, and through that connection I ended up with the Vice President of Music at Universal in my studio as he was looking to add guitar to a song he wrote. By that time, I had done one independent film with another musician, John O'Brien. I met John through playing on his record, which was produced by Matt Wallace [Tape Op #128] who brought me into the fold. John and I became good friends, and he asked me to co-compose for a film by Jon Favreau called Made. That gave me one movie under my belt, but also by that time I had experience writing music for television commercials; a job that began as session work and grew into writing. At the end of the session for the VP of Music at Universal, I gave him a demo CD of my work. He called back to say he liked what he heard and asked if I would consider writing some additional music for a film. They already had a composer, but they were looking for rock-based music for some scenes. It was a Will Ferrell film, Kicking &?Screaming, and one of the producers was Judd Apatow. My music made it in, and shortly afterwards Judd signed a directorial deal with Universal Pictures. The first movie was The 40-Year-Old Virgin. The vice president championed me, and Judd sent me a couple of scenes to score to see what I'd bring to the party. I submitted the music, Judd liked it, and, to my surprise, I got the job. The film was at number one for two weeks in a row. My next film was Superbad, another Apatow film, also hitting two weeks at number one. That collective commercial success solidified a firm start of a career in film composing, and that's been my primary focus and the lion's share of my work ever since.
Wow, crazy!
I got in...
The rest of this article is only available with a Basic or Premium subscription, or by purchasing back issue #141. For an upcoming year's free subscription, and our current issue on PDF...