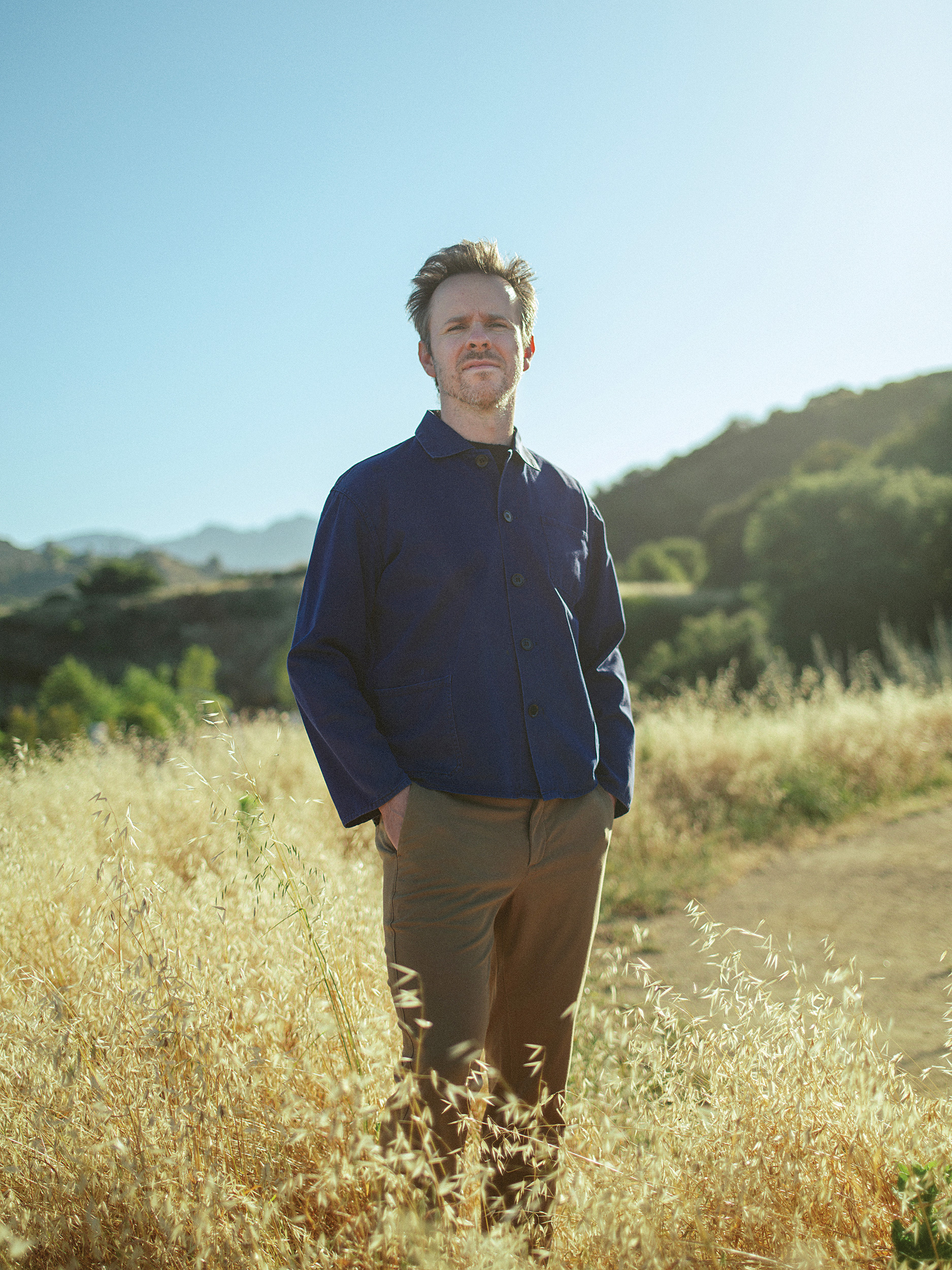 Growing up surrounded by the Bay Area's rich mix of hip-hop, pop punk, funk, and soul, a door opened for producer Ricky Reed when one of his productions found its way to Jason Derulo and became the mega-hit "Talk Dirty." What followed were hits by Twenty One Pilots, Halsey, The Weeknd, and the inimitable Lizzo. He recently released The Room, an album recorded remotely in quarantine with a great collection of friends and artists.
We caught up with Ricky to chat about that first hit, his process, and the value of the hang.
You've been involved with all these huge records over the past few years, but that's not how you started out. What got you interested in recording?
I started playing in bands in high school and was seeing bands play live, but I was raised on music videos and albums. [I've always loved] the experience of listening to big, blown-out rock productions from the '90s, plus hip-hop productions. I think that when I started making music in a band, it was making recordings that was all a one-to-one link. It wasn't like I started writing songs in my room and then performing them at coffee shops. It was like, "No, I'm going to write a song and then I'm going to record it immediately, because that's what my heroes do." I would go into these local studios in the Bay Area. One was in Marin with a guy named Scott. I would watch him work in Pro Tools; watch him do his thing. I always knew what I wanted it to sound like, but I had to learn. Eventually he would have me come in on the weekends, to make $100 or $200 here and there, recording local punk bands and editing drums. This was before grid mode in Pro Tools, so editing drums to a click was one of the skills that I learned from doing that as my first job. It ended up being the basis for me to start to co-produce, and then eventually produce, my own bands' records.
What style were you doing back then?
Oh, boy; we were all over the place. Largely pop punk, but with a real eclectic set of influences. I grew up in the Bay Area, in East Bay, and I was one of the only kids in my high school who listened to rock music. Our high school predominantly listened to hip-hop, so I was hugely influenced by hip-hop and by what my mom raised me on, which was a lot of Bay Area funk groups, like Tower of Power and Sly Stone. Even though my band at the time was largely rooted in a punk thing, there was hip-hop, funk, and soul around me. I was eager to incorporate as much as I could with my limited skill set.
You're also working on a whole variety of styles of records now. You're doing a Twenty One Pilots record, Halsey, The Weeknd, and Lizzo; all these different genres, although they have a common core.
Right. The fact that I am from the Bay Area is the bedrock foundation of what I do in the studio as a songwriter and a record producer to this day. If you look at the great San Francisco, Oakland, etcetera artists from as far back as Jefferson Airplane, Sly Stone, Digital Underground, and hip-hop, it's all there. But a big influence, to me, was E-40 [founding member of The Click] and Too $hort. There is a thread that runs through all that music. I think those of us from the Bay Area, we have always felt, "We're not L.A.; we're not New York. We're going to do things our own way." We're happy to lead with our different perspectives, and I think the Bay Area music scene, as far back as the mid-'60s, has led the national conversation because we're different. We're eclectic in all the ways, and I'm proud to be from where I'm from.
What do you think the record was where the switch flipped and you felt, "I'm a full-time record producer"?
Wow, I know exactly when it was. I'd be lying if I didn't say that it was "Talk Dirty" by Jason Derulo. It was my first hit. I had been pursuing a career as an artist and starting to dabble in producing for others, because I needed to have more irons in the fire. I was by no means financially set up, and I was starting get concerned about where it was all heading. All the records I had produced, up until that point – a lot of songs for pitch – I was trying to do what I thought people wanted. I was that person who looks at the pop...
The rest of this article is only available with a Basic or Premium subscription, or by purchasing back issue #141. For an upcoming year's free subscription, and our current issue on PDF...