Linda Perry had her first hit with "What's Up?" in 1993, as lead singer and songwriter for 4 Non Blondes. Since then, she's worked as a producer and songwriter for numerous artists, helping shape the sounds of P!nk, Christina Aguilera, Alicia Keys, Adele, and Dolly Parton, to name a few. In 2015, Perry was inducted into the Songwriter's Hall of Fame, and in 2019 she received a historic Grammy nomination for Producer of the Year, Non-Classical, one of only nine women to ever be nominated, and the first female producer unattached to a production team. It's hard to summarize her career, but she did it well with this, "There are so many friggin' hats that I wear. There's the producer, songwriter, the entrepreneur, the manager, the composer, and I'm the mom. I'm also just a human being trying to figure out how to best be of service in this world." Here's my conversation with Linda Perry. It was a big honor. Thanks to our mutual friend, David Saw, for hooking it up.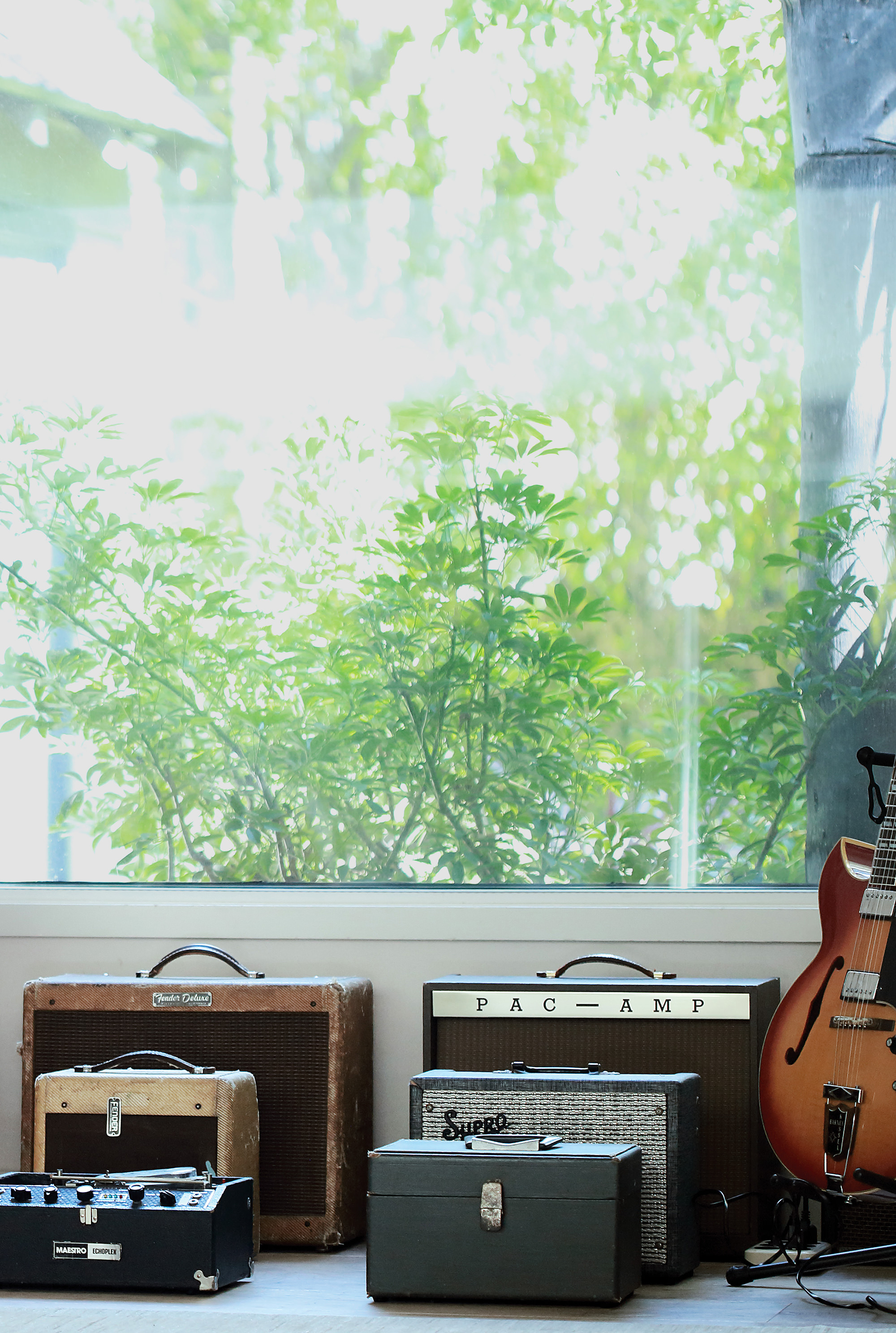 What was your first instrument?
My first instrument was the first four strings of a nylon string guitar bought in Tijuana. It had six strings, but I could only use the four. Mind you, I would never use my left hand to hold chords. I would write songs with the first four strings: E, A, D, and G. That's it. B and E; I didn't find any use for those!
Do you ever take off strings now in your writing or production?
Yeah, I do that all the time. It's funny, because all I do is weird stuff like that. I was scoring this Sean Penn film called Citizen Penn. It's about when Sean and his organization, CORE, went to Haiti when they had that big earthquake. They asked me to score the film, and I'd been wanting to score films. It's in Haiti, so it should be Haitian music and Haitian players. I started writing and I would take strings off. I would use my tenor guitar; my baritone. I would use weird tunings. I had no idea what those tunings were. It sounded good to my ear. I would have to say to my guy, Luis [Flores], "Write this down. I have no idea what this is." It would be E, E, A, G, D, F – some weird tuning – then capo'd. I decided I was going to demo the songs, and then, when they approved them, I'd get Haitian singers and players. Then COVID hit. They needed the film done, and I was like, "Wait a minute!" They ended up approving everything. I'm singing in the background and playing percussion. It was the most fun thing I've done since the Kelly Osbourne record [Sleeping in the Nothing] I did a while back. It's my interpretation of that style of music. That's what I've always been known for; delivering my version of what a soul song is. My version of what a pop song is. This is my version of what Haitian music would sound like. In that score, I was tuning crazy, but then it didn't sound crazy when it was all in perspective.
You wrote "Get the Party Started" [for P!nk] when you were figuring out an [Akai] MPC?
I made myself move to L.A. against my own will. By the time I got here, I called up my manager at the time and said, "I'm moving on." I was thinking, "Well, what do I really want to do? Do I want to be an artist?" I didn't have luck digging that. If I were an artist, I'd be killing it right now. But I didn't want to go that route. I was hanging out with somebody and I said, "Hey, what's that crazy bad sound that's all over the radio right now?" "It's a [Korg] Triton keyboard. People are using MPCs." I asked, "What's that?" "It's a drum programmer. You can put drum sounds in it on a disc, and you can get different kicks and snares. You program your own beats." I went and bought all that, plus a [Tascam] DA-88 [recorder] and put it together. I started making beats on the MPC and thought, "That's fun!" I let that beat play for three and a half minutes. I couldn't find a good bass sound, so I grabbed my own bass. I was just trying to figure out what all this shit did. I created the whole track of "Get the Party Started." I was having so much fun, so I grabbed a harmonica microphone and started ad-libbing "I'm coming up, so you better get this party started." I started thinking of every cliché thing that I could say, and that was the song. Then I started laughing, going, "Holy fuck, I wrote a dance hit!" That's when I was trying to figure out what this shit did.
And you now just wrote a film score! You wrote songs with Dolly Parton and recreated her hits for the Dumplin' soundtrack. Is it true that you made all those recordings on your own and then shared them with her?
Oh, yeah. That's my vibe. That's...
The rest of this article is only available with a Basic or Premium subscription, or by purchasing back issue #143. For an upcoming year's free subscription, and our current issue on PDF...