I entered the world of Australia's King Gizzard & The Lizard Wizard a few years back, via their Turkish psych-rock record, Flying Microtonal Banana. It struck me as so fun and fresh, touching on sounds of the Middle East and North Africa, but also with the power and fuzzy sludge of some of my favourite stoner rock records from Kyuss and Sleep. The band has released a staggering 20 albums in the past 12 years – in fact, at least three since we conducted this interview – and each of them offers a diverse look into the mind of KGLW's principal songwriter, producer, engineer, and general mastermind, Stu Mackenzie. The touchpoints on the music map are as wide-ranging as thrashy metal, odd-time signature microtonal-folk, surf rock, and bluesy wizard-rock to name a few stops along the journey that is King Gizzard & The Lizard Wizard.
The amount of material that you have put out over the last few years has been overwhelming in terms of trying to do research. That's a lot of records!
Thanks, man. I came from a bedroom recording, DIY, lo-fi vibe. Before King Gizzard, that's what I was interested in. I was playing in bands as well, but what was really getting me was figuring out sounds, messing around with old broken gear, and listening to old records. When King Gizz started, it was as much a recording project as it was a live project. I love touring and playing shows. I love all of that, and getting something different out of that. But I also dig sitting in a room by myself with a laptop, a guitar, and a keyboard. I love being in a room with friends and making music with an 8-track in the corner. I love making recordings. That's why I've made so many. It's fun for me.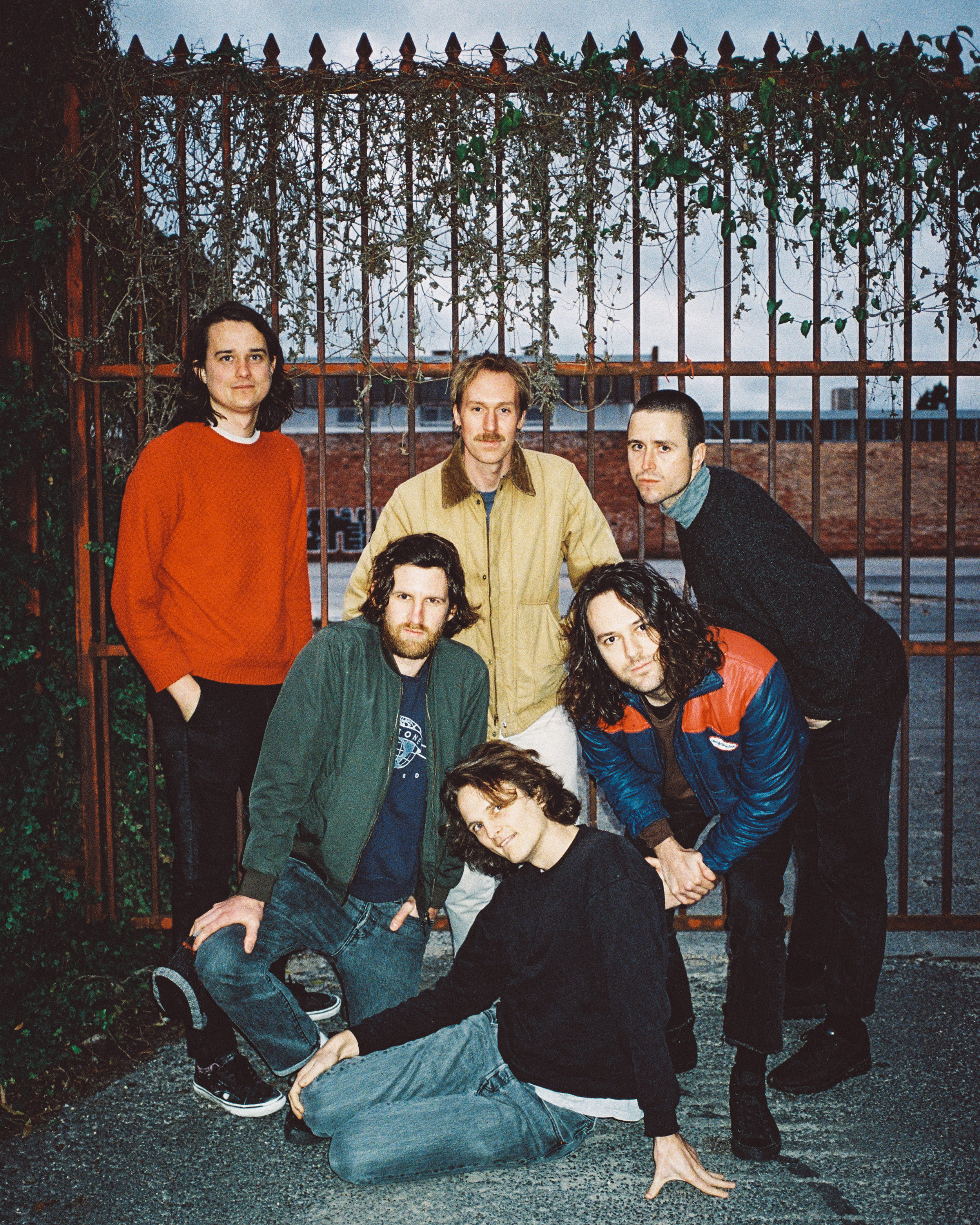 King Gizzard & the Lizard Wizard
Were you the guy in the band who gravitated towards buying a 4-track and learning how to use it?
That was always me, recording bands or friends or whatever. Some friends would say, "We started a band!" I'd ask, "Can I come record you? I have this shitty little Tascam machine and I'll come around and set up a couple of mics. I just want to record music." I was motivated by that for some reason. That spirit is still there, but I've grown to love touring and the live element. Balancing that is the trick for me, and that's the hardest thing.
These records are so interesting. You've got Infest the Rats' Nest, a metal record that reminds me of late-'80s Metallica. Fishing for Fishies is like T.Rex and ZZ Top meets Steve Marriott. Gumboot Soup is songs that didn't fit on other records, but it hangs together as a nice collection. What's going on with all of this?
Some of those records are more considered than others. Some are jammy, but most are pretty thought out. A lot of artists work in an "album and tour" schedule, and we've never operated like that. The thing that we don't do is work intensely on a record, tour it, have some time off, and then repeat. We've always got at least three projects on the go at any one time. The way we've been able to make our records feel considered is because they're usually still two years in the making. There's a long crossover in between records. Right now, we have a few different projects on the go, and they all have a different feel. I can wake up in the morning and say, "I'm in the mood to work on this record today." Last night I had a shower, and I had an idea about one of the projects I'm working on at the moment. It's my way of coping with writer's block: To have quite a few projects on the go at once, and to feel my mind is full and active 24/7. But, in terms of the genre question, I definitely appreciate that people notice that, but it's definitely not the way I think of it. I wonder what the average person's Spotify play history looks like. It probably looks pretty varied. They can listen to thrash metal and disco in one day, and that's fine. I certainly do. But I don't necessarily love records that are all over the place. I love records that have a feel and a vibe. It's my way of trying to challenge myself and keep feeling artistically free, but still making records that have a mood and a feeling. They may end up feeling like genre pieces, but they're not intended to be. That's reflective of the music we listen to.
Many bands feel they have to make a similar record over and over again, because they've been boxed into a lane.
Right. I don't have side...
The rest of this article is only available with a Basic or Premium subscription, or by purchasing back issue #149. For an upcoming year's free subscription, and our current issue on PDF...