Record producer, songwriter, musician, and singer, Eurythmics co-founder Dave Stewart is a man of many talents and skills. Beyond co-producing all of the Eurythmics' catalog with Annie Lennox, he's produced music for Stevie Nicks, Tom Petty and the Heartbreakers, Joss Stone, Mick Jagger, Daryl Hall, Jon Bon Jovi, and Ringo Starr. His new album, Ebony McQueen, is an expansive tale of a UK teen discovering music, as well as an intriguing, psychedelic listen that will eventually be finding its way to the stage and screen. Dave also owns Bay Street Studios in the Caribbean, along with Bay Street Records, and stays continually busy producing artists and helping release their music. Our chat begins via a Zoom call with a rough connection:
Can you hear me?
Okay, yeah. I'm miles out at sea. We're heading east. I'm in on the [RMS] Queen Mary 2, going to England on a huge ship. We're a bit upside down. We only arrived on this boat last night, and we haven't quite worked it out yet. I was walking down the corridor trying to find somewhere with a good wi-fi signal, and I went, "Oh, this is good," but it was the Captain's Boardroom! They said, "Excuse me!" So, I'm back in my cabin.
Don't upset the captain.
Oh, no; I didn't want my wi-fi changing direction on the boat! [laughter]
Right? You and I have met briefly before. We'd both sat in on one of Mark Rubel's [Tape Op #47] Blackbird Academy classes.
Oh, right.
For the new record, Ebony McQueen, quite a lot of it was done there at Blackbird Studio with John McBride, right?
Yeah. It's a pretty unusual recording, done in very unusual circumstances, because it was the pandemic. Some of it was done at Blackbird Studio with [recording and mix engineer] John McBride [Tape Op #97] and our usual "Wrecking Crew" gang; the great players like Tom Bukovac [guitars], Chad Cromwell [drums], and Mike Rojas [keyboards]. I then had the Budapest Scoring Orchestra, and various other players and backing singers.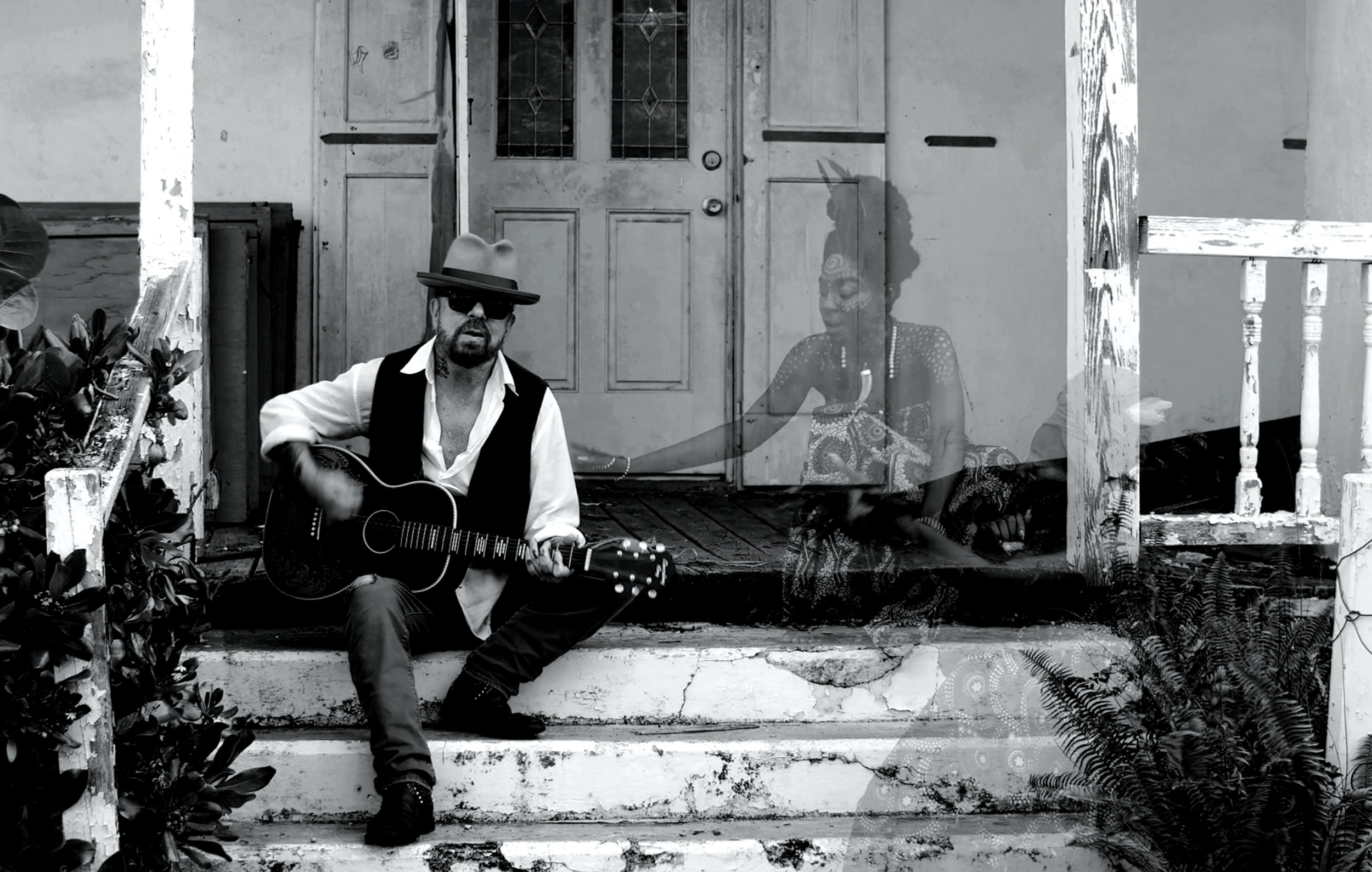 You and John McBride are both big fans of some of the same music.
We hit it off as soon as we met, because we went straight into The Beatles. He was showing me all the vintage gear that he had. I hit it off with Martina [McBride] and John years ago. I said, "Oh, I'm coming back here to make an album." He thought I meant sometime, and the next day I sent him the cover. I called it The Blackbird Diaries since that's where it was recorded, Blackbird Studio. He was pretty amazed. What he didn't know at the time is that I'd turned up with no songs and made the album in four days, writing the songs in the bathroom or the cupboard, and it turned out great. He loved it, and we got on great with the band. He helped me pick these great players. From then on, I've made maybe 12 albums with John.
He's built such a wonderful complex there, and then the Blackbird Academy, too.
Oh, yeah. He's crazy, but he's good crazy. But it was madness, basically, to make all those tracks during lockdown.
Right. Trying to make sure people can work masked, and not in the same room singing.
Oh, god. It was pretty difficult. I made about four other peoples' albums at the same time. Joss Stone's album [Never Forget My Love], Iris Gold's album [Woman], and writing a musical. It was a very busy time!
Ebony McQueen has 26 tracks. That's a lot to take on in the studio.
I was writing a story about a slice of my teenage life and everything that influenced me. If you can imagine being 14 in 1964, hearing a blues record for the first time, and realizing, "Oh, there's music!" Then suddenly putting on the radio to The Beatles, The Kinks, the Rolling Stones, Small Faces, and all this music coming out of [BBC] Radio One. It was pretty mind-blowing.
The story of this album is the story of a lot of people at that time, where this music's coming from another world from your own, right?
Yes! It seemed like that at the time, and it does now. I didn't make it as a record produced how a lot of records are made now. A lot of records are made for radio, or in a way that is trying to keep up with contemporary music. I was not tied to do that at all. I was not only making music that hearkened back to the '60s, but I was making old fingerpicking, blues-type sounds that go into a ukulele with a hint of Burt Bacharach. It's all those songs that I was hearing, including the orchestrations that my father played [off LPs] when I was five years old, blasting...
The rest of this article is only available with a Basic or Premium subscription, or by purchasing back issue #150. For an upcoming year's free subscription, and our current issue on PDF...