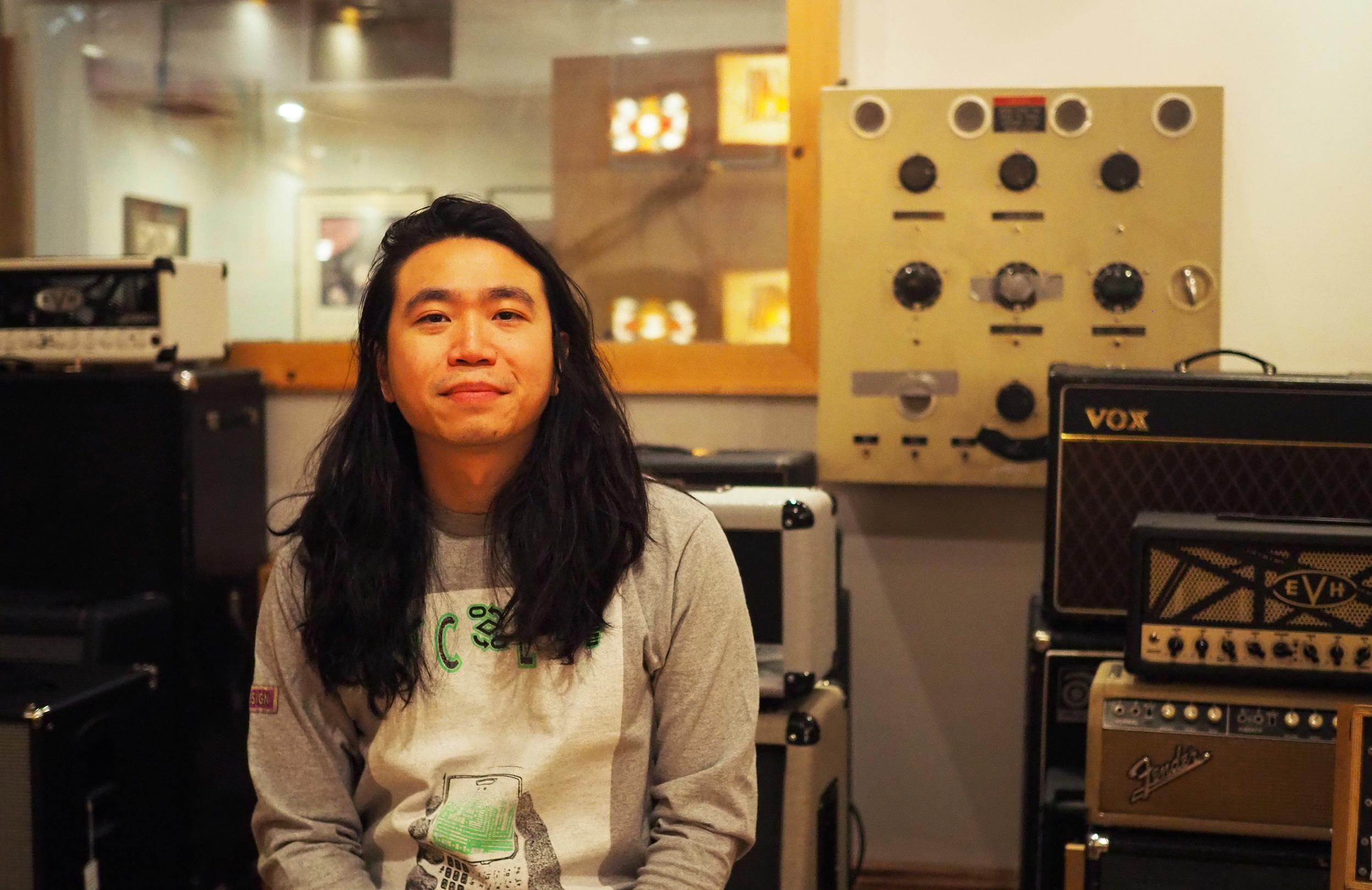 Will Yip's rise to fame is the stuff of legend. After digging for production credits on locally-produced hip-hop by Schoolly D and Fugees, he discovered that Studio 4's Phil and Joe Nicolo (The Butcher Bros.) were behind some of his favorite music. So, he set his sights on Temple University and Phil's production class, asked for an internship at Studio 4 on day one, and was suddenly touring the world with Lauryn Hill while also spearheading the punk renaissance of the mid 2010s. Through boundless enthusiasm and energetic records, Will Yip has become one of the most sought after producers of melodic hardcore, shoegaze bands, and what Pitchfork dubbed "new alternative music." His work bursts with vibrant drums, impossibly large guitars, and, above all, great songs. A true second-generation immigrant, Will rose through the ranks of Studio 4 to become a co-owner of the operation. We met on a beautiful morning in Conshohocken, Pennsylvania, for a chat in front of Phil's famous SSL console "with the brown knobs."
What started your musical journey as an immigrant kid in North Philly?
When I was about seven or eight, my older brother played me Dr. Dre's The Chronic and Nirvana's In Utero. When I heard In Utero, something connected with me. It was the first thing I heard that had any essence of hardcore or punk. What caught my ears was this harshness and a vulnerability that I hadn't heard from mainstream music. Soon, every time we'd go to Kmart I'd be bugging my mom for cassettes instead of toys and Nerf guns.
Is scouring cassette credits what led you to The Butcher Bros. and Studio 4?
Boyz II Men's Cooleyhighharmony was the first tape I bought with my own money. I thought it was cool that they were from Philly. Looking over the credits, I saw "Studio 4, Conshohocken, PA." and a year or so later Fugees' The Score had the Butcher Bros. names all over it. Then it was on to Cypress Hill and Kriss Kross. They all kept popping up with Studio 4 credits. I was paying attention to other records too, but at that age if a record was cut in L.A. or somewhere, it might as well be on Mars. Coming from a lower income family in a row home in Northeast Philly, I never thought I would see L.A. in my life.
But it didn't slow you down from pursuing music.
I had a rough time finding my place playing music. I started playing drums at ten, and dreamt of being a professional drummer, but my white friends at inner city schools wanted to look like Korn and the nu metal bands on TRL [Total Request Live], and I was a nerdy Asian kid. When I was twelve, my friend Dylan and I saved $100 and booked ourselves in a studio. Seeing an engineer run a session and control the way the music was made; I knew that's what I wanted to do. The studio was expanding, and I offered to work for free, even clean toilets, and they said I could run the rehearsal rooms for $5 an hour. This was awesome! Eventually, they sold me a mixer and helped install at my parents' house. I didn't realize it then, but I've always had an entrepreneurial way of looking at situations, and that was really the start of my "production business."
You saw a path forward as an engineer!
I could see myself making a living from this. "I can be an engineer." I set up a little studio in my mom's basement, and even though she didn't love it, she was very supportive. The first time I charged a band I was 16. I charged them $8 an hour.
Isn't that a lucky number?
[laughs] Yes, it's a lucky number in Chinese. Other local start up studios were charging $15 an hour, so it was, "I'll charge half." Again, it was my entrepreneurial spirit to invite bands I was booking at the rehearsal studio to record. Bands I loved, like Blacklisted, would come to the basement to record, and it taught me to push guys to play. To hit hard and sing hard. I got obsessed with studios and gear. I bought my first API 512 [preamp] for around $500.
In high school?
Yeah. From that point on I wanted to be an engineer and a producer, and my dream was to work at Studio 4. I'd ask myself, "What are the baby steps to get there?" There was an alternative radio station in South Philly [Y100], with a huge space where they recorded live sessions. I saved up $1000 to book a mastering session there, which was a TON of money. When the engineer pulled up the session, he couldn't believe that I had tracked it in a 13 x 13 tiled basement. The owner, Mike Comstock, heard that I was the "the hot shot kid," and had me assist him at the Electric Factory [venue] that night. It was my first professional gig. The band, The Fray, sound checked with the song "How to Save a Life." I was like, "This is gonna be the biggest thing in the world."...
The rest of this article is only available with a Basic or Premium subscription, or by purchasing back issue #151. For an upcoming year's free subscription, and our current issue on PDF...