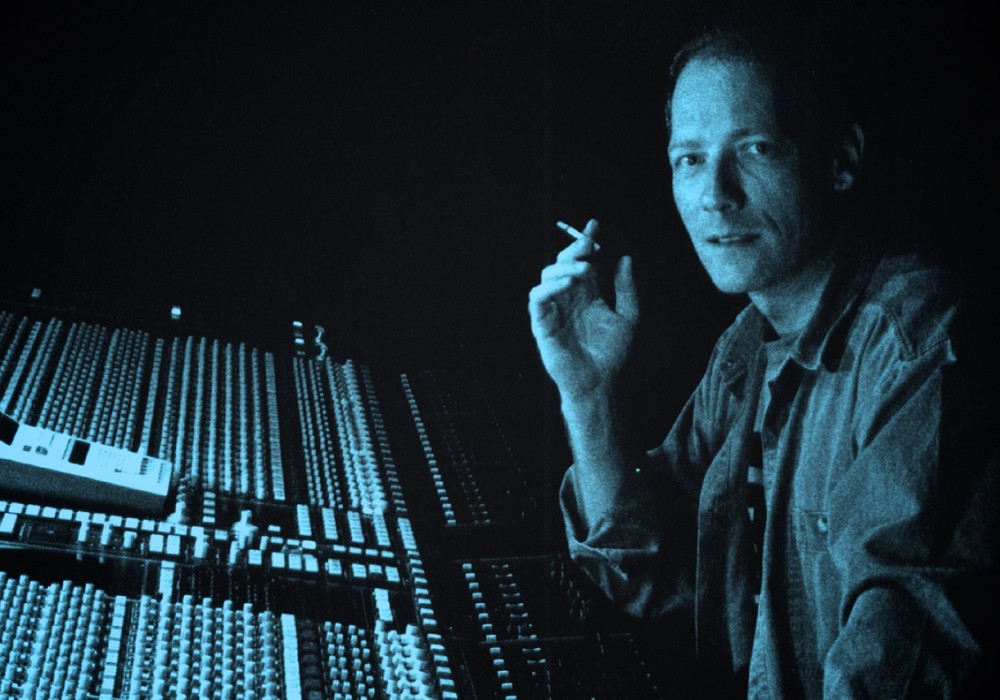 We interviewed Phill Brown in issue number 12 of Tape Op. Over the years he's worked with some of the greatest artists ever, like Jimi Hendrix, Joe Cocker, Traffic, Spooky Tooth, Jeff Beck, Led Zeppelin, Robert Palmer, Bob Marley, Steve Winwood, Harry Nilsson, Roxy Music, Stomu Yamash'ta, John Martyn, Little Feat, Atomic Rooster, and Talk Talk. This is an excerpt from his book, Are We Still Rolling?, and we'll be running more chapters from it in upcoming issues.
When I began work at the bottom of the studio hierarchy as a tape operator, in November 1967, I discovered that there was an informal system of apprenticeship in the recording industry (this was still operating by the mid-1990s). I was expected to learn by watching and listening while I made tea and did all the other mundane jobs about the studio. However, I never resented being the "dogsbody." To work in a studio and to train under such engineers as Keith Grant, Glyn Johns and Eddie Kramer was a privilege, and I gained a unique approach and attitude to recording that I carried with me through the next 28 years. Although in those early days everything seemed strange and new, I could have no notion of the crazy sessions that lay ahead, the extraordinary people I would work with, or the wildly varied types of music I would help to create.
On starting at Olympic Studios on the 2nd of November 1967 I spent the first week sitting in on Keith Grant's sessions — I sat with the clients on the couch in front of the console, facing the control room window, and just watched and listened. There was a great deal to take in. Sometimes I would help Kevin Hewitt make tea for the musicians or move isolation screens between sessions. I was now around people who smoked and drank heavily, spoke with sharp aggressive wit and appeared to spend most of their time bent on enjoying themselves. It was a different world, and I found it refreshing and intensely exciting.
During my second week I learned to load and operate the Ampex 4-track tape machine and began to gain a basic understanding of the desk. There was a great deal of information to remember during sessions but almost immediately I learned Keith's number one rule, which was: "Know when to speak — otherwise keep quiet." Within three weeks I had learned about the range of different types of microphones and their positioning, the assortment of leads and power-packs, and how to edit 1/4 inch tape and make tape copies.
During the session, my job was to operate the buttons for "record," "rewind" and "playback" on the 4-track tape machine and to keep a list of takes, marking them either F/S (False Start), B/D (Break Down), C (Complete) or Master. I also replaced any broken headphones and made tea. It was common practice for Keith to record an 80-piece orchestra, in stereo, onto two tracks of the 4-track machine, leaving the other two tracks for vocal overdubs. It was impossible to change the balance of any instrument and any echoes or individual F/X that were required had to be added live to this stereo mix. Despite these limitations the results were often impressive, and remain so, even when compared with recordings made with the advanced 48 and 56-track computerized technology of the 1990s.
I also worked on a great many recordings of advertising jingles, often with musicians such as Jimmy Page, John Paul Jones, Ronnie Verrel, Tony Meehan, (one half of the early '60s duo "Jet Harris and Tony Meehan"), Nicky Hopkins, Big Jim Sullivan and Clem Cattini. Within two years Page and Jones would be in the biggest rock band in the world — Led Zeppelin — but there was no hint of this in late '67. Some of the jingle sessions started as early as 8am and this would entail a 5am departure from my home in Watford. Once set up, I would operate the 4-track machine on commercials which were usually 30, 25, or 7 seconds in length. A 7-second track was particularly difficult to balance and mix, for obvious reasons. There were no desk remote controls in that era and I would be cued by Keith to record, playback or drop-in. I worked with Keith on most of his sessions during November 1967 to January 1968 and, as well as Anita Harris and Dusty Springfield, there were albums with Leonard Cohen and Harry Secombe, jingles for Kelloggs and my old employers the Co-op, and film scores with John Barry. It was the best possible education for microphone technique and speed of working. When not on a session I would be given the job of looking after the copying room where I would spend hundreds of hours copying, editing and splicing leader tape onto copies of jingles, singles and finished albums.
Once I knew the ropes and was considered "safe", I was allowed to work with other engineers — at first mainly Vic Smith and Alan O'Duffy. At the time, the Musician's Union stipulated a maximum continuous work period of three hours for musicians during recording sessions, after which there had to be a break — also, the ACTT (film and engineers union) had strict rules for overtime pay. However, Olympic was not an ACTT union studio and did a large amount of work for the rock world, usually at night, when everything was looser. Not being union controlled, the sessions almost invariably exceeded the prescribed limit many times over. It became common practice to work for 15 to 18 hours in a solid stretch, with food breaks in the control room. At weekends there were often 24-hour sessions. The most extreme example occurred one weekend when I was working with my brother Terry and the band Freedom. We started work on a Saturday afternoon and the session became quite complicated. Before long we were working with three 4-track machines and creating tape-phasing while mixing. We eventually emerged at 7am on Monday morning, 40 hours later.
Of all the staff I saw socially, I spent most time with George Chkiantz. He was then 20 years old, about 5' 10" in height, often unshaven and had an unruly mass of dark brown curly hair. He chain-smoked cigarettes and could stay up for days without sleep, fired by an intelligent and bizarre sense of humour from some other planet. He was a wonderful combination of technical boffin and "seat-of-your-pants" engineer, who had accomplished a great deal of work with Jimi Hendrix, the Rolling Stones, Family and the Small Faces as an assistant engineer. He pioneered the tape-phasing effect used on "Itchycoo Park" by the Small Faces in the summer of 1967. George had given this new effect to Glyn Johns, who had recorded "Itchycoo Park" as a freelance engineer .
On the evening of the 21st of January 1968, Jimi Hendrix arrived at Olympic, at short notice, for a last minute session, with Mitch Mitchell, Dave Mason and Brian Jones. They set up in Studio 1, helped by Eddie Kramer and George Chkiantz. l was working in Studio 2 with Alan O'Duffy and a small string section. Once this was finished and I had put away all the tapes, microphones and leads and cleaned up, I quietly entered Control Room 1 and sat at the back of the tape machine area near George. I would often spend the occasional half-hour sitting in on sessions after I had finished work — I wanted to pick up as many ideas as possible and being a big fan of the early Hendrix material I wanted to see what was happening. Although Hendrix had only been recording for just over one year, he was already successful and had had four hits during 1967. However, he had not yet acquired legendary status.
Mitch's drums were set up on a drum riser in the middle of the studio and were mic'd with Neumann U67s for overheads and an AKG D12 on the bass drum. Dave Mason, the bass player from Traffic, was playing acoustic guitar. I did not realize it at the time, but Hendrix was already moving away from his original Experience trio. There was no sign of Noel Redding and Hendrix was playing the bass guitar himself. There are two slightly differing explanations as to why this came about. Mitch Mitchell is quoted as saying "'All Along The Watchtower' is a classic example of Hendrix's bass playing, on Noel Redding's right-handed bass. I think Noel got pissed off and was in the pub — but the track didn't suffer." In contrast, Noel himself wrote "Recording sessions were not happy affairs — the studio was always cluttered with hangers-on, it was pointless trying to work, and I simply didn't show up."
In the control room there were about half a dozen people, including Brian Jones, a girlfriend of Brian's named Linda, Eddie, George, and Roger Mayer. Roger was a technical boffin, who made electronic gadgets that included distortion boxes and wah-wah pedals. George was supposed to be assisting, but in reality he was a key influence in the discussions with Roger about fuzz boxes and various effects, and made a significant contribution towards the sounds that were achieved. There was an easy and relaxed atmosphere. Although Hendrix appeared to be a little shy, he was warm and friendly, with a good sense of humour. He was wearing dark satin trousers, a psychedelic paisley shirt, blue jacket, beads and a black hat, a collection of large rings on his fingers, a scarf tied to his wrist and another one round his forehead. Brian's style was rather different. On this occasion he looked very dapper in a black jacket, white trousers and ruffled white shirt. As I had an early start the next day, I left about 2am.
A few days later Eddie Kramer asked if I would be able to assist him with further work on the track they had recorded that night. Evidently George would not be available on the 26th of January when Jimi planned to return to Studio 1. Although wary of Eddie (I had only worked with him once before, during Traffic's Mr. Fantasy album), l immediately said yes. On the 26th I set up studio l with Eddie and we loaded up the master take of "All Along the Watchtower". The song had Mitch — drums, Jimi — bass, Dave — acoustic guitar. There was also a guide electric guitar track played by Jimi. Over the years since his death, there have been many stories about Jimi that describe 'party' recording sessions with the studio full of people, wild drug abuse and recordings made under the influence of acid. This may have been true of many of his recordings but there was no hint of such chaos during the two days I worked with Hendrix. On the contrary, the sessions were completely free of riggers and there was no visible sign of serious drug taking by Jimi. Most of the time, there were just Eddie, Jimi and myself in the studio, with the occasional visit from Roger. There was little conversation apart from the occasional polite request from Hendrix or a terse command barked at me by Kramer. These were the complete opposite to the Traffic 'party-style' sessions I was soon to work on. With Hendrix the emphasis was strongly on getting results — both musically and with regard to the sounds that were created.
The recording equipment at Olympic in January 1968 was still only 4-track and very limited. This meant that many decisions about final sound and level had to be made while recording the basic instruments. It was common practice to record between two 4-track machines, bouncing the four tracks from one machine to two tracks (stereo mix) of another, allowing more tracks for overdubbing. The set-up for Hendrix electric guitar overdubs was achieved simply by placing a Vox AC30 amplifier in the studio, close to the control room window. We then placed Neumann 67s both close and distant, with an AKG C12a close to the amp. From the control room it was difficult to see what Jimi actually did with his hands while he played guitar. He was hunched over the amp, with his back to the control room window, his head bent low. We tried out numerous guitar ideas and sounds — desk distortion, fuzz box, wah-wah, Leslie cabinet, harmonizing, ADT, phasing, Pultec filtering, repeat echoes and backwards F/X. Most of this technique was outside my experience and way above my head so I just followed Eddie's commands.
The two days flew by, and taking with him a rough mix, Jimi was gone. A few months later at the Record Plant, New York, it was transferred to a recently installed 12-track tape machine. This was state-of-the-art at the time. After the overdubbing of percussion, vocal and more guitars, the track was finished and mixed and finally issued as a single on October 18th, 1968, reaching number 5 in the UK charts. Initially many people did not realize it was a cover version of a Bob Dylan song, and subsequently Dylan's own performances of the song were heavily influenced by the Hendrix version. The track also appeared on the Electric Ladyland album, with contributions from Buddy Miles, Steve Winwood, Al Kooper, Dave Mason and Chris Wood. During the recording, "All Along The Watchtower" had sounded amazing on the Tannoy Red monitors in Studio 1. For me it was a magical and intense sound — even when unfinished the track created a great rush when played loud in studio 1. Within months the finished track was being played constantly on the radio. It remains one of my favourite recordings for the way it never fails to trigger an emotional surge.
Tape Op is a bi-monthly magazine devoted to the art of record making.