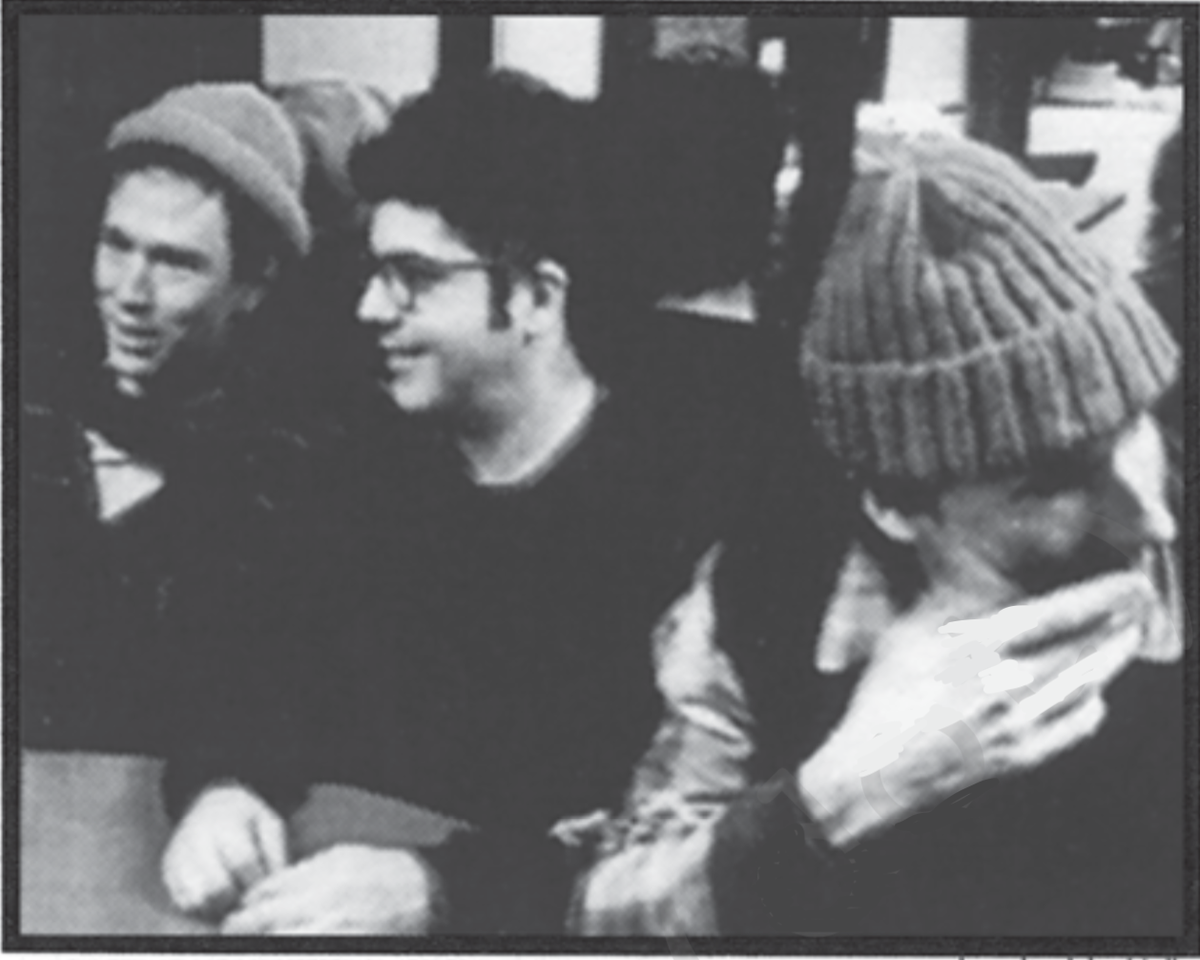 Timmy Taylor of Brainiac
Brainiac latest Touch and Go release, Hissing Prigs in Static Couture, has some of the weirdest sounds on any recent rock record. Girls Against Boys' Eli Janney produced most of the songs, which were recorded at Water Music in lovely Hoboken, New Jersey. Steve Albini had to get a piece of the action, so he put "Nothing Ever Changes" to tape in his basement. The creepiest and catchiest song, however, is "This Little Piggy," which features an electric voice that sounds like the computer in that old Matthew Broderick movie War Games.
That's a Texas Instruments' home computer, the TI-994. I got that when I was 11 years old. We had it up in the attic for years, and I remembered that it had this speech pack, a metal box that you snap into one of the ports on the side. Then you type in simple sentences. I didn't have any of the books any more, so I just started going around to thrift stores in Dayton and by luck one of them had a complete TI set-up with this book that explained how to program it. I didn't want to pay the 25 bucks, so I stuffed the book down my pants and went home and learned how to program in basic again. I was able to write a simple program where you could feed sentences into it. It was really laborious-we had to feed it, then find the point in the song and punch it in. It took like three hours to get it all on tape.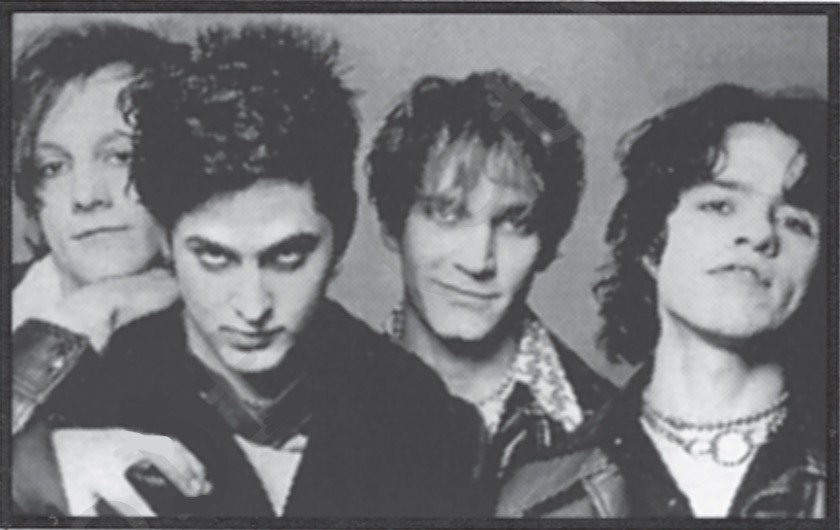 Doug Scharin of Rex and Him
Doug Scharin, formerly with Codeine, now drums in Rex and spends his spare time in his Williamsburg, Brooklyn apartment fiddling with his 4-track while creating the electro-dub sounds for his project Him. Both Rex and Him have albums on Southern Records.
Do you find that Rex's trance-y waltz music is a response to the bustling New York environment?
I do on a personal level. Musically, I feel like it directly relates to it as well; I guess we all feel it. I've been living in Williamsburg for four years. I'm definitely influenced by the industrial vibe here and the sound structure you are forced to deal with every day living in this kind of situation. I don't know if it comes across so much on Rex music as it does on some of the other stuff I've been working on. We have this other side project here that I've been working on called Him. It's an ambient sound scapey dub sort of project. I go record outside and incorporate those kinds of environmental sounds into it. I have a four track and I' ve learned how to use it in such a way as to get the optimum sound that you could possibly get from cassette four track. And I've found ways to jam a lot of information on the tape to make it sound OK.
Kelley Deal of the Kelley Deal 6000
The Kelley Deal 6000's debut, Go To the Sugar Altar, was produced by Ms. Deal herself, with some help from Dave Shouse of the Grifters. She started her own label, Nice, and released the record herself. It was recorded at Pachyderm and Terrarium in Minnesota, with Brent Sigmeth mixing.
I thought Dave Shouse was supposed to produce your record?
I had been listening to the Grifters' Eureka EP all last summer, and of all the new music I'd heard, if something moved me, that did. I had met Dave one time. And I call him and say, 'Hey, Dave, I'm gonna go in the studio. Do you wanna produce my record for me?' He says, 'Well, I'm getting married on Saturday. I can be there on Tuesday.
Did he bring his wife?
No, Jenny stayed home. They delayed their honeymoon. They'd been living together for years. It was so funny. So he comes up here and only has a week and a half that he can give. He's just...
The rest of this article is only available with a Basic or Premium subscription, or by purchasing back issue #2. For an upcoming year's free subscription, and our current issue on PDF...