You know those cathartic protests against globalization? How come they're so well co-ordinated in cities as far flung as Seattle and Genoa? Could it be that the disappearance of boundaries in global communications actually fosters the forces of radicalism as well as the spread of capitalism? The truth is that globalization isn't all bad. If you wanted to, you could move to Tokyo and make recordings of Brazilian music, while touring the Pacific Rim on the side in a Korean disco band. Sound far-fetched? Not to the ringmaster of Twilight Circus Dub Sound System. Twilight Circus is in actuality one Ryan Moore, a 30-something ex-patriot Canadian (by way of Vancouver), a former bass player for the Tear Garden, who's toured internationally as a drummer for the Dutch/British experimental rock band, Legendary Pink Dots. In 1992, he relocated to Nijmegen, a town in the Netherlands just east of Amsterdam.
Since then, he's released eight Twilight Circus CDs on his own M Records label, each deeply steeped in the Jamaican sound of '70s dub reggae.
The Twilight Circus sound is crisp and modern, but it's not built on programmed beats like most contemporary reggae and dancehall. Instead, it's based in an analog studio process that predates MIDI, computers or digital anything. Moore is a textbook case of a guys who does, and uses, whatever works. Given his passion for dub — which, like the blues, is an infinitely malleable music of deceptive simplicity — it makes sense that his technical needs can be downright primitive. It's a philosophy he applies in multiple dimensions: the first time I saw him DJ, his traveling rig consisted of a small mixer, two Discman-style CD players and a CD wallet. The whole set-up fit in a briefcase, with room left over for a sandwich and a change of socks.
We spoke with Moore from his studio near Nijmegen.
What's your working definition of dub?
I would define dub as a mixing style in which the engineer literally "plays" the desk, faders and the studio itself as an instrument — using the recorded material as a basis to create something new. The mixer becomes all-important in determining the final result. Essentially with dub we have the origin of the remix. It's quite amazing to think that dub, which started initially to provide Jamaica's sound system culture with instrumental versions for DJs to rap over and as a cost-effective way to fill up the B- side of a 45, evolved to become a hugely influential concept which ushered in radically new mixing approaches, changing modern music along the way.
Is anyone actually credited with the origin of dub?
Not specifically, but the importance of King Tubby in the dub equation can't be overemphasized. At his studio, the dub concept was developed far beyond the initial, simple vocal-less version, to radically reworking the track with huge fader moves, wild echoes, reverb and filtering effects slicing like a carving knife through the mix. Whatever possessed him to do this is anyone's guess!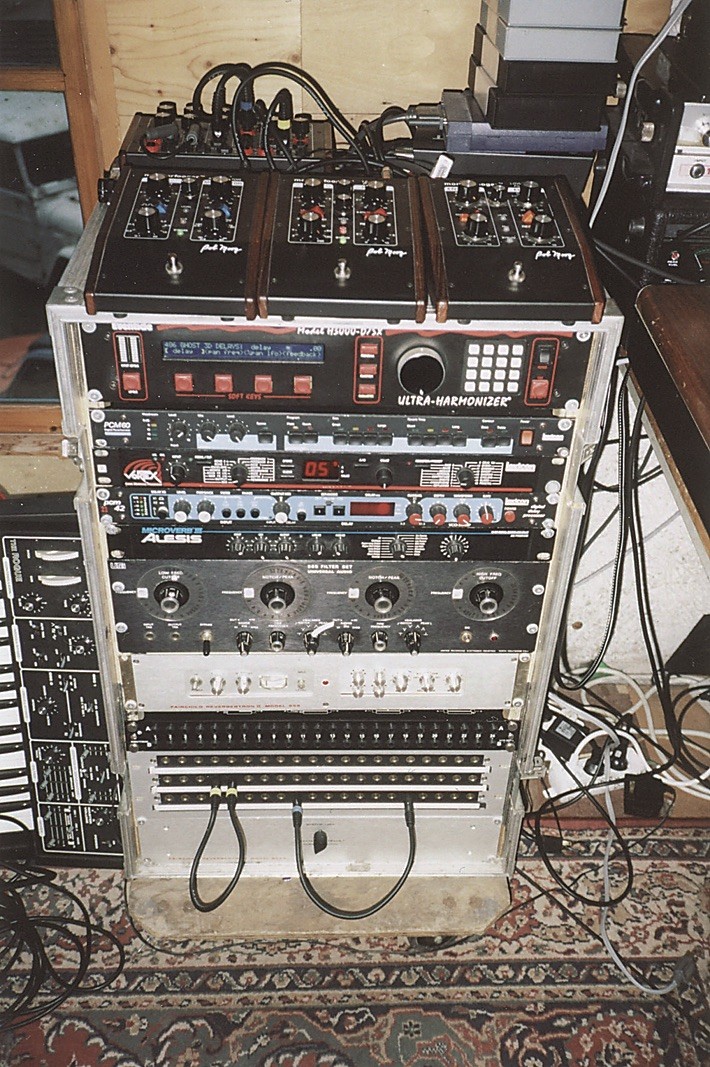 My unscientific theory about the early dub experiments is that they were inspired by copious late-night ganja-smoking in the studio.
Apparently King Tubby himself didn't partake of the ganj and by all accounts, smoking was banned in his studio — which is interesting to consider, seeing as those dub treatments are as psychedelic as it gets.
Any particular records that opened your ears to dub?
It was actually a special dub show I taped from college radio circa 1981 that was my dub Rosetta Stone, featuring killer mixes from Scientist, Prince Jammy and King Tubby. From that point on I pretty much collected every dub record I came across. The Scientist series on Greensleeves, Augustus Pablo and some On-U Sound releases were early favorites. What's great these days is that it's much easier than ever to find good dub records, due to the extensive reissuing taking place. Back in the '80s it was really hard to find dub discs. In fact, during the '70s, most dub records were released in minute quantities of 300 to 500 copies. So in recent years I've been feasting on releases on quality reissue labels like Blood And Fire, Sounds, plus various '70s-era LPs and 45s reissued from producers' secret vaults. Something to consider is that most dub mixes were approached as a B-side format, not an album format — so there's still a wealth of deadly mixes only found on 45s. I've heard that at King Tubby's they were sometimes mixing directly to a disc-cutting machine, for one-off sound system specials — you can't get more exclusive than that!
What made you gravitate to the style as a solo artist?
It's really a case of "I dub because I must." I was immediately attracted by the dub sound, like, "Wow, this is my kinda music" — the skeletal drum and bass patterns, sound fragments in tape echo, those cavernous reverbs.
Do you agree with the assessment that your records strike a balance between a vintage and modern sound?
I would say that they do. Kinda "one foot in the past, one foot in the future." I find that working primarily with acoustic drums makes quite a difference in the overall sound, as opposed to using programmed beats, loops or machines. Not that I'm against those methods — I just love to smash those skins.
How else do you achieve that balance?
I think it's mainly due to the way I like to hear things and translate those ideas onto tape. Even though the studio contains a variety of vintage pieces along with newer digital boxes, I'd say the resulting sound is much more determined by my own taste and pursuing the sounds that get me excited during recording or mixing. It's very much the ears and not the gear, with a healthy dose of happy accidents along the way.
Are you primarily a drummer? I know you also play bass, as well as nearly everything else on your recordings. Is that what...
The rest of this article is only available with a Basic or Premium subscription, or by purchasing back issue #26. For an upcoming year's free subscription, and our current issue on PDF...