The Bevis Frond's 1986 debut Miasma could have come from any time, or maybe no time. Nick Saloman's home-recorded, somewhat primitive recording techniques would have fallen under the "lo-fi" moniker had he started working six years later. His ornamental arrangements and stylized guitar playing had fallen from favor in underground rock circles many years before its release. While trends have come and gone, Saloman has employed his instantly recognizable sound on all of the Bevis Frond records.
Saloman began recording himself many years before creating Miasma, and has even released one of his earliest recordings. "That was on an old reel-to-reel tape recorder — I think it was a Grundy [Grundig? -LC]. It belonged to my mom's boyfriend. It had a microphone on a lead with a kind of coax plug, just one mic for the both my voice and the guitar. Put the microphone there, play. That's the first thing I've got that I did. I think I probably recorded songs before that, but the tapes have disappeared over the years. My mom actually kept that one."
"I had this little spool of 1/4" tape, 3" spool. Even then, I wanted to make an album, so I did 6 songs a side — I recorded 12 songs. Some time ago, my mom gave me the tape, still in the box with my writing with the titles and everything. 'Alastair Jones' was by far the best thing on it, so I thought that one could go on "Bevis Through the Looking Glass, his third album."
"The first time I went in the studio was about 1971. I was about 18. I booked up a studio in the outskirts of London, and I went in to do 2 songs. I was playing all the instruments. I figured that the song was about 3 minutes long. I was playing guitar, bass, keyboards, vocals. I thought, that's about 4 things, so that should take 20 minutes, plus a couple of minutes to rewind the tapes. I wanted to do 2 songs, so I booked the studio for an hour. I actually did 2 songs. As it was done, it was mixed. The studio had a vinyl pressing facility so I've actually got it on vinyl. That sounded okay. I wrote one song on one side called 'Far Better,' I did one called 'Steaming.' That's the first kind of recorded stuff I have that you could hold." He has no memory of the studio's equipment.
Saloman's early efforts at recording his songs failed to capture his ideas. "I was always too pushed for time. I could never really do the kind of stuff I wanted to — I never had enough money to do what I wanted with it. All my money was going to paying rent and living."
"While I was at college, I played bass on an album by a folk rock band called Odd Socks, an LP on a label called Sweet Folk. They were a guitar acoustic duo. They got a deal to do an album, so they asked a drummer, and they asked me to play bass. We went up to a studio in Wales to do that one, and that took two days. The studio, as far as I can remember, was pretty primitive. It was probably an 8-track, big old heavy-duty studio equipment with knobs and things. I couldn't tell you what they were. I got offered a share of the profits or 15 pounds, and I went for the 15 pounds."
"When I got back from college, I formed a band in London with a couple of mates, this would be about '76. We went in the studio [for a day] and did this tape. It was actually the best thing we had ever recorded. And then about 2 weeks later, the Sex Pistols happened, so suddenly I was old-fashioned overnight. I was 23 years old. I was a has-been without ever having been anything. And then we formed our own psychedelic punk band in about '78, called the Von Trapp Family. We recorded a lot of stuff in various studios, and went back to the one where I'd done my first single, and we did an EP there. That took us about 3 hours or something. We hawked it around and no labels wanted to know, and we put it out on our own label, which was Woronzow number 1. Just after that we changed the name of the band to Room 13, and we did another single, and then the band broke up."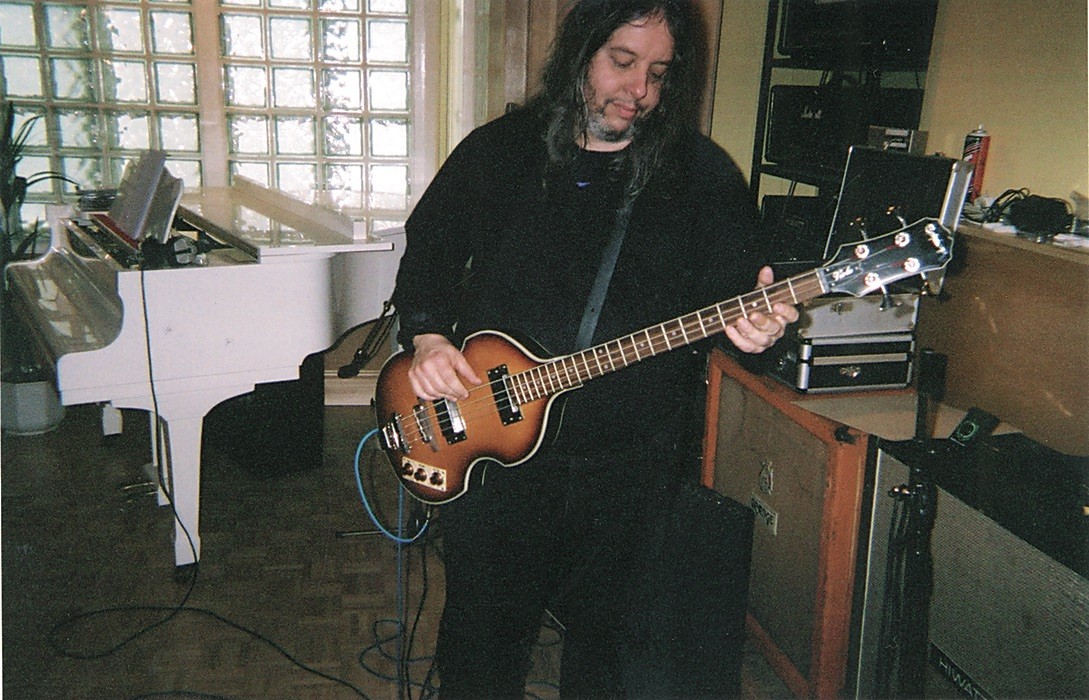 "After Von Trapp Family...
The rest of this article is only available with a Basic or Premium subscription, or by purchasing back issue #30. For an upcoming year's free subscription, and our current issue on PDF...