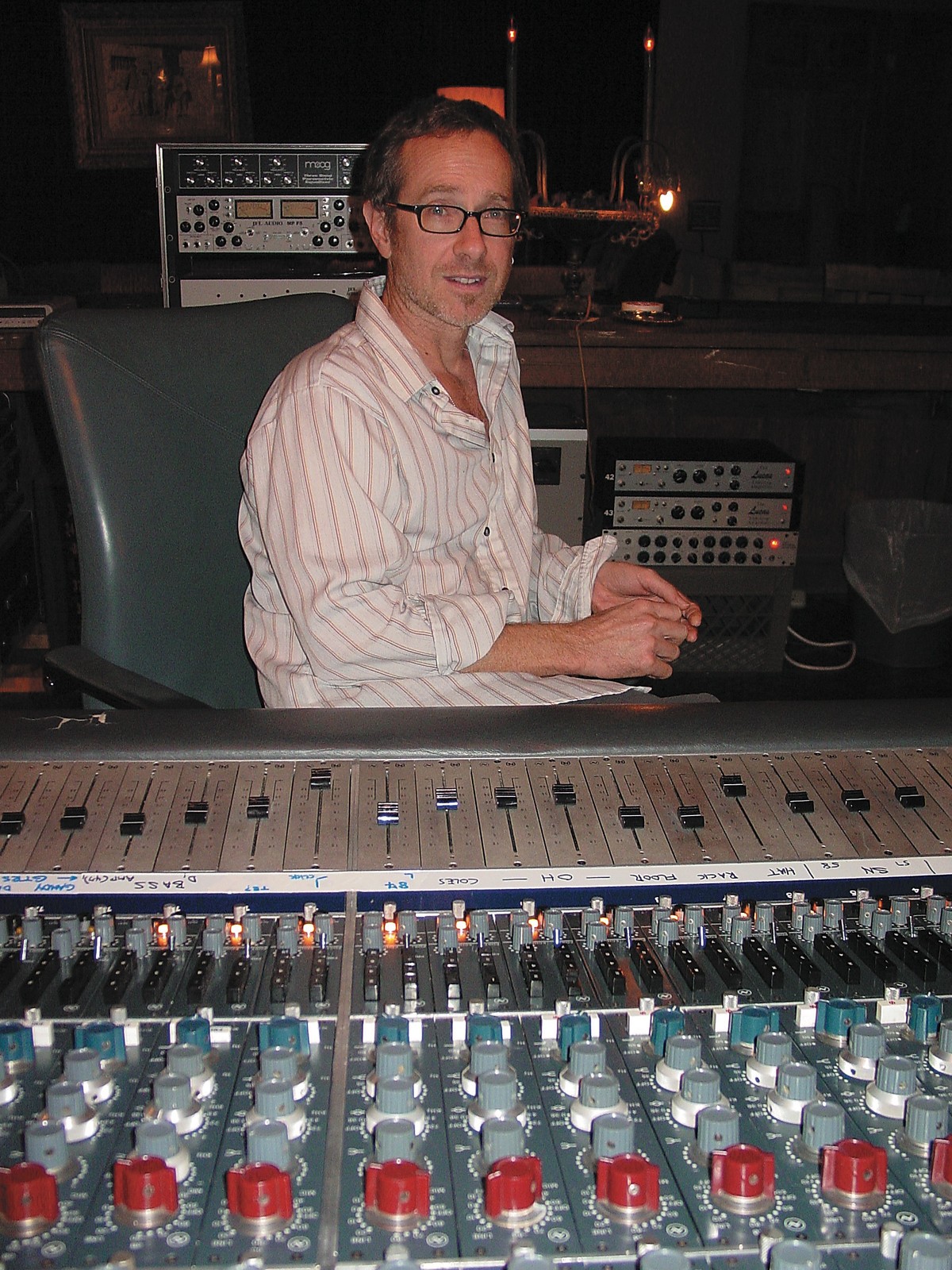 Flashback: It's the summer of 1986 and one of the omnipresent radio staples of the season is a bouncy little new wave number about nuclear holocaust. Timbuk 3's "The Future's So Bright, I Gotta Wear Shades" was the feel-good downer of the summer. It was produced by a studio-guitarist-turned-producer from Mississippi named Dennis Herring. Fast forward to the summer of 2004: One of the most heard numbers blasting from radios is "Float On" by Modest Mouse, a bouncy little new wave number about life and death, another feel- good downer produced by Dennis Herring. In the last 20 years, Herring has come full circle — both musically and geographically.
Growing up in Saltillo, a tiny town just north of Elvis Presley's birthplace of Tupelo, Herring headed west upon graduation to make his way in the music business. "I moved to L.A. when I got out of high school to be a studio musician, and it worked," says Herring, now in his mid-40s. "I did that for about six years, I guess. I burned out and started playing around, recording things in my basement. And I ended up being a producer." These days, Herring is back in north Mississippi, settled into Oxford, a college town best known as the birthplace of author William Faulkner. There, he operates Sweet Tea Recording, which has played host to a wide range of artists that encompasses Modest Mouse, Buddy Guy, Elvis Costello, Jars of Clay, Garrison Starr, the Crimea, and Jimbo Mathus.
Initially reticent to leave Los Angeles, a stint in the Northwest convinced Herring that many artists might be willing to go elsewhere to record. "I went to Seattle and helped a friend of mine start a record label," Herring said. "I was afraid that, by being out of L.A., I wouldn't get producing work anymore. But I started calling these people, saying, "Would you mind coming to Seattle to work?" And people were more excited to go somewhere else to work than to come to L.A. and work. "That's what really started to open my eyes to the idea that I could live wherever I wanted to."
It was also about that time that Herring realized that he missed the land he couldn't wait to leave when he was younger. "I'd find myself thinking about how the South kind of has this thing, and how people all over the world long to have a thing," he said. "And the South actually has one, and I missed that. I missed it a lot in musical terms. I missed being more deep inside a thing." In time, Herring got serious about relocating and began searching for the proper place. "I'd been thinking about moving to a smaller town, but still with a high quality of life," he said. "So I went and stayed in some different places, sussing them out. I stayed in Austin. I went to Athens, I went to Chapel Hill, just wandering." Oxford was also on his list. Just before going there, Herring received a demo from a label of a band that consisted of mainstays Neilson Hubbard and Clay Jones (called Spoon at the time, they eventually changed their name to This Living Hand in deference to the Texas band with the same name). Not knowing the band's origins, Herring expressed an interest in working with them. "So I called the label and told them, 'Hey, I really love this thing.' And they said, 'Yeah, it's these two guys in Oxford, Mississippi. One guy does all the music and stuff, and the other guy's the singer.' So I go, 'Hmm, that music guy's pretty good,'" Herring said, referring to Jones, who today works with Herring at Sweet Tea and is a burgeoning producer in his own right.
That prescient visit to Herring's homeland yielded one moment that sold him on his ultimate destination. On his last day in town, Herring had breakfast at Smitty's, a local institution on the Square then operated by an elderly matron, Ms. Louise, who was working the cash register on this particular morning. Herring's dad, who'd driven over from Saltillo, struck up a conversation with Ms. Louise, pointing out that his son was considering a move...
The rest of this article is only available with a Basic or Premium subscription, or by purchasing back issue #48. For an upcoming year's free subscription, and our current issue on PDF...