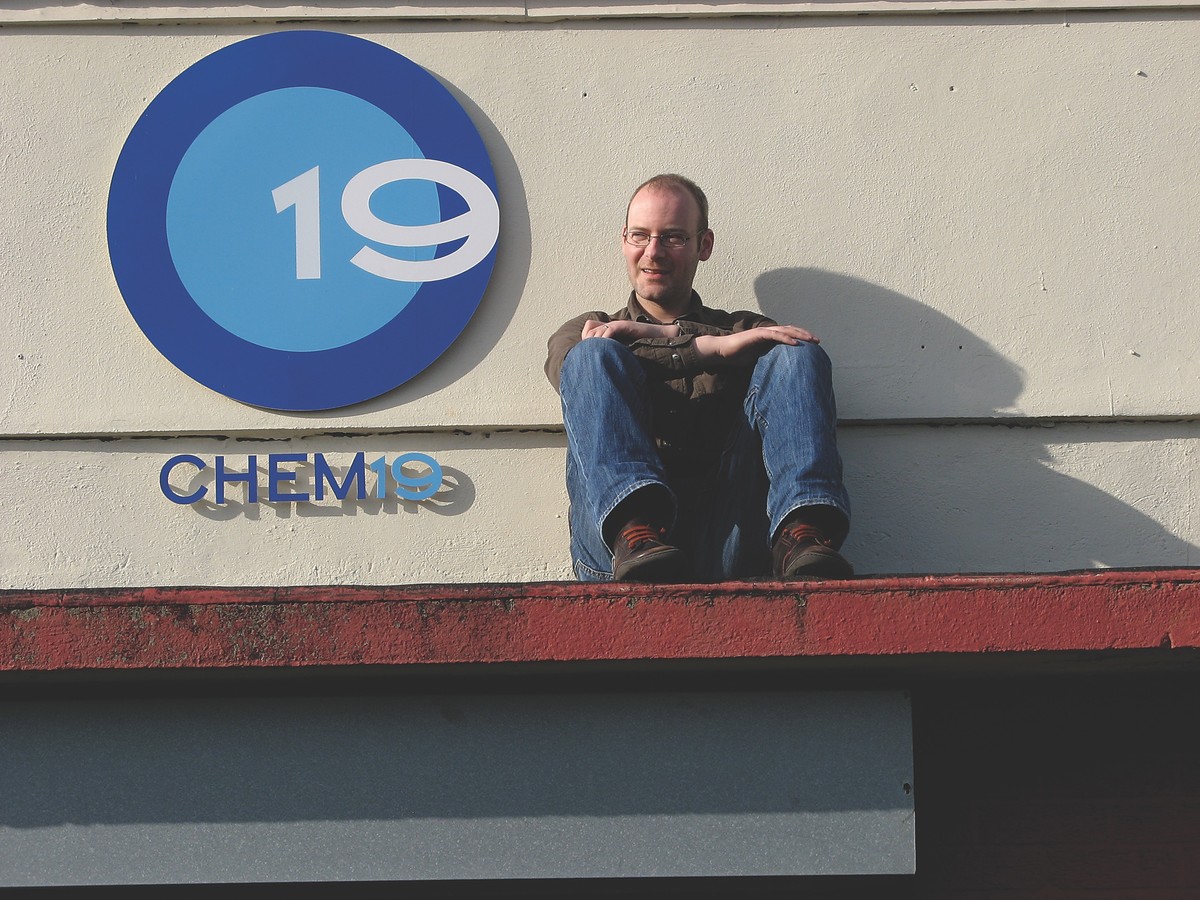 Glasgow was once home to a wonderful, but sadly now defunct, band known as The Delgados. They started up a record label, Chemikal Underground, to release their records and others, and also became owners of a studio, Chem19 Recording. Chem19 has become more the job of their drummer, Paul Savage, who became an engineer/producer along the way. Paul's wife, Emma Pollock, was also a Delgado (see her fine solo album, Watch the Fireworks), and all the band still works on their label despite an amicable breakup in 2005. Besides The Delgados, Paul's recording resume includes such acts as Mogwai, Teenage Fanclub, Arab Strap, The Pastels, Camera Obscura, King Creosote, Shirley Manson, Mike Heron, Trash Can Sinatras, Malcolm Middleton and Vashti Bunyan — plus he was one of the main engineers of the recent Franz Ferdinand album, Tonight: Franz Ferdinand. Chem19 Recording's "newer" location is located just outside of Glasgow, a quick ride through beautiful rolling green hills, and the two-room facility is an affordable asset to the wonderful Scottish music scene.
This is a rehearsal space that became your recording space?
Yeah, we have a rehearsal space about a mile down the road and we took it from there. After The Delgados split up I kind of decided this is what I was going to do — this is the only thing I could do apart from play drums! [laughter] We wanted to make more of the other place, but the landlord kept on trying to sell to developers and he wouldn't renew our lease. There was no point in spending the money and time soundproofing rooms. At least I know this landlord probably won't kick me out.
Since it's your dad! [laughter]
We have a long history. He knows what it's all worth because he's a partner in the business as well. He's not screwing us for money at all, but he's not cutting any deals. We get a bonus that we can build and do things to the property. A lot of people think we don't have to pay rent!
So, he was running his transistor business in here before?
He would get and sell machines to build semiconductor microchips. He'd export all over the world. This used to be an office — we got almost a blank canvas. The original building wasn't designed in any way to be a studio. The old place was dark and had loads of character — lots of weird things on the wall. Now I have to start again. Over the years, as we develop it will get messy and it will grow, hopefully. The rooms are getting in shape a bit more — I need some bass trapping.
So you were stuck with these because they're brick, permanent walls?
Yeah. These are all warehouse workshops. The offices used to be in the front and the workshops in the back. I think it was metal work of some sort. There's a weird, hollowed out room in the back where people threw junk. It actually may have been a car mechanic's at one point. I wanted windows and then had to deal with working out the soundproofing problems.
Where it goes to the outside, you've got two sets of double-paned windows?
Yep. I had the layout right, at least in my head. I wanted a big live room. I wanted a reasonable control room, but I really didn't know how to build it properly. I got Calum Maclean, who was already the main builder of the whole project. He used to be an engineer and was responsible for a lot of the dance-based music that came out of Glasgow in the last decade. He completely gave that up and started doing studio builds. I bought our desk [66-channel Amek Einstein] from him years ago. When I got the money he said, "The plans seem fine, but the specs are all wrong. This is how you actually build it." He told us what to change and it basically doubled the cost. He told us we needed two ceilings and all this stuff we had done wrong.
Is that to prevent sound leakage?
Yeah. And he brought on two other guys, Rat and Ted, who are musicians. So, everybody who worked on the project was either a musician or an engineer and it really made a difference. We had all worked in studios. It was a really good atmosphere — the building of it worked out really well. There were all these things I didn't know — none of the walls can touch each other and that sort of thing. We were lucky. It really was done on the cheap, but it doesn't really look like it's been done on the cheap. Calum really helped make it work.
When was your first session in here?
The first session was for Emma's album, Watch the Fireworks. That was kind of frightening because Victor Van Vugt was producing it, and with all the albums he's done and all the studios he's been in, I was just kind of stressed. He was really okay with everything and it was fine. [laughter] The place wasn't finished....
The rest of this article is only available with a Basic or Premium subscription, or by purchasing back issue #72. For an upcoming year's free subscription, and our current issue on PDF...