So Matt Frost turns in his fine article here on Jackson Analogue and then Jim Homes emails me to say, "We are doing a lot of remixing these days, but they are all recorded entirely again (keeping only the vocal)." To say I was curious would be an understatement. Checking out a few tracks, I was the vocals from other people's tunes. Kind of a reverse of the making-club-hits out of rawer organic tracks, Jackson Analogue moonlight as "Boe Weaver" and mutate tracks for their happy clients. To date they've done remixes for Tom Jones, Estelle, Animal Kingdom, Iglu & Hartly, The Temper Trap, Lykke Li, Paolo Nutini, The Kills, The Doves and Laura Izibor.
How did you guys first get into music and recording?
J: When we were about 12 we both started playing the guitar purely because we were obsessed with all the guitar bands of the time, like Alice in Chains and Soundgarden — grunge was massive then. We formed a couple of covers bands that we played in for a few years. I stopped doing music when I was about 18. I went off to waste a lot of time at university and Rob kept going with the band and recording.
R: We had our rehearsal room where we basically spent all our time, but our dad bought a little Fostex 4-track. We ignored it for about half a year, but we had to get something down. I think it was our bass player [Matt Winsor] who got this thing out. We very quickly moved off 4-track and went on to a Mackie 24-channel desk with an Akai 1/4" tape machine — pretty small stuff. After that we got a small studio on the island here and I started recording local bands. I went onto ADAT and stuff like that and then when Jim came back from university, we started to play again and we built the studio around the band.
Jackson Analogue got signed up by Universal. How did that happen so fast?
J: It all happened in a really funny way. We started playing for the sake of playing while we were waiting for other bands to come and record. Before we knew what we'd done, we'd accidentally demo'd an album and then almost by accident again, we signed a deal with Island/Universal! It was completely ridiculous! We gave away a couple of songs to a few people and within a week we had a meeting with the label. Then we did a gig in front of them and we literally signed a major label deal a couple of weeks after that. We were barely even a band — we didn't have all of the players yet or anything! It was absolutely crazy times. We did the major label thing, the touring, the singles and the videos and all of that, which was fine......
But......
J: But we disagreed a lot with the record company and their vision of us — we got lumped in with a lot of bands we were nothing like. We were a small fish in a very big pond is the best way to put it. So we left Universal and spent a lot of money fighting to get the first album back from them over the course of 18 months. We eventually got it back and licensed it to a load of other labels around the world.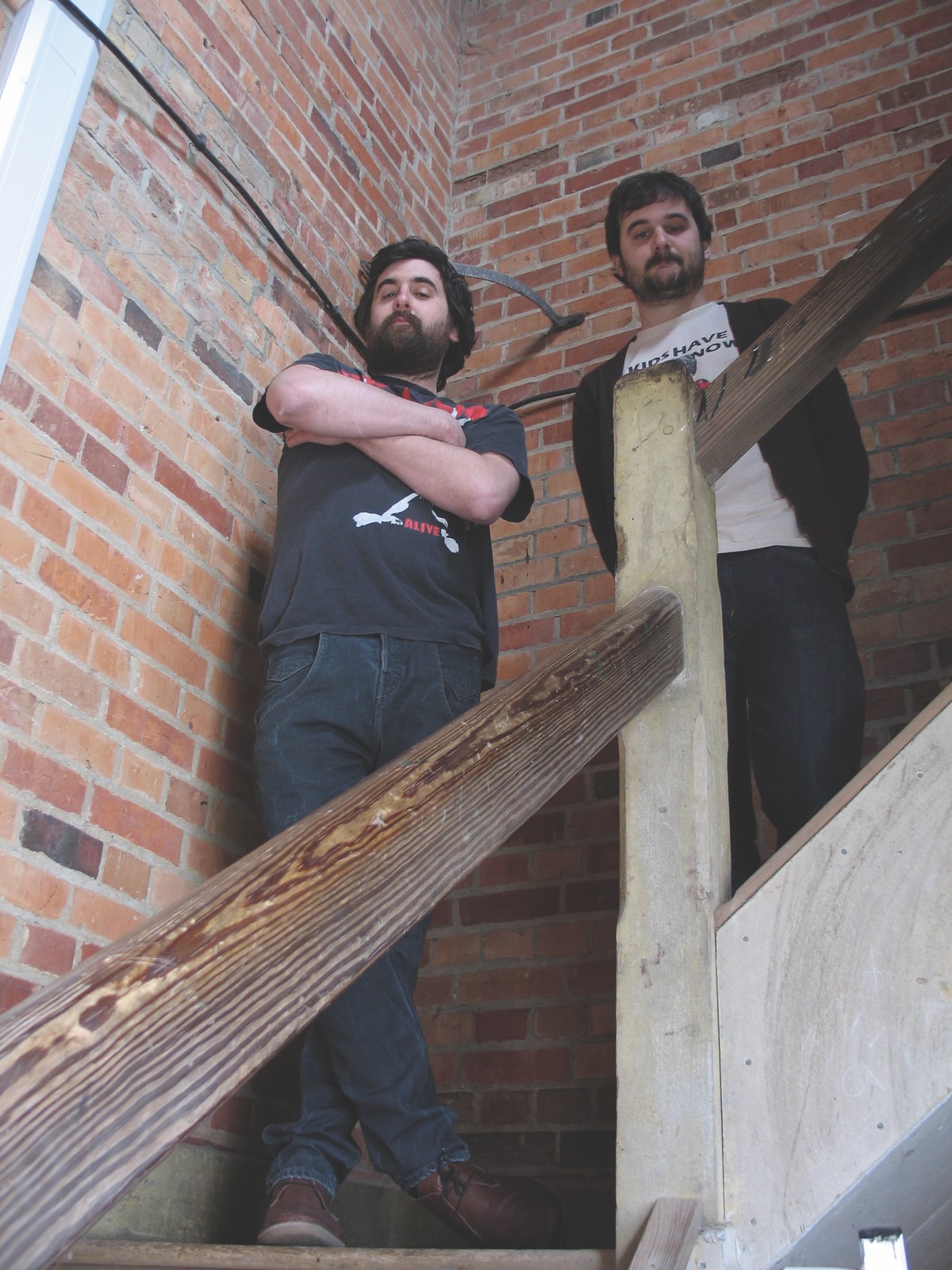 The water tower sounds like an amazing place. When did you find it?
J: We've been in here for five years in loads of different guises. It was a rehearsal room at first and we had it as one big open room — it's over 1500 square feet. Then we built a drum booth and a control room, so we had those and a big live room. Originally we weren't meant to physically be in the building, because it was on Queen Victoria's land and we'd actually only hired it as storage. We used to get thrown out! Now we have a proper lease with them and we've had that for two years.
So what's the current studio layout?
J: The difficult thing for people to appreciate is how odd this building is. From the outside it doesn't actually look too crazy at all, but inside there are three floors. You've got the basement floor, which was an old joinery shop from when the place was a naval college. Then you've got our studio floor, which was a meat locker and the floor above us is a 32-ton steel tank for the water, which is begging to be an echo chamber if we can make it happen. But it means we've got this great big chunk of metal in the ceiling, which is boiling hot in the summer and freezing cold in the winter....
The rest of this article is only available with a Basic or Premium subscription, or by purchasing back issue #73. For an upcoming year's free subscription, and our current issue on PDF...