Some people are in the right place at the right time. Johnny Sandlin has been a player, producer and engineer since the mid-sixties. Members of his early bands went on to back Elvis Presley and to create the Nashville scene of the late '60s and '70s. Other bandmates included the young, undiscovered brothers Gregg and Duane Allman. Sandlin worked with the team at Muscle Shoals at the height of their popularity and went on to work with Phil Walden at Capricorn Records. He is a gracious man and an example of the complex reality of the musical South — a white boy whose soul was stirred by black R&B, a Southern gentleman with hippie credentials to die for and an engineer who has seen it all twice and remains rooted in home and family. Sandlin recently produced Beautiful by Bonnie Bramlett, for his label Rockin' Camel. He was kind enough to give Tape Op many hours of his time at his Duck Tape Music studio in Decatur, Alabama. His story is mind-boggling and his perspective on audio is invaluable.
What made you want to be a session player?
The first real band I was in was The Impacts, and it lasted through most of high school, but I had a pivotal moment in the tenth grade. I was friends with a sax player named Charlie Campbell who told me there was a band called The Mark V playing at Decatur High School. The band had a reputation. The piano player was David Briggs, Jerry Carrigan was the drummer, Norbert Putnam played bass, Jerry Saylor was the singer/sax player, Dan Havely played trumpet and Marlin Greene played guitar and sang. Every musician was the best I'd ever heard and it was awe-inspiring. I'd never heard musicians like that and I got to meet them after the gig. The Impacts had done a couple of tracks for a 45 over at Spar Studio, where Rick Hall first worked. I guess he must have heard about me from that. I got a call that Rick needed a guitarist over at FAME Studios in Muscle Shoals. I played with Dan Penn, Norbert, Jerry and David. I was fortunate to start at the top even though I wasn't nearly as good as a musician as any of them. I'm still friends with all of them today.
So your first time walking into a real studio and having to perform was with Rick Hall?
Of course I didn't know who Rick Hall was. When you worked for him you did it exactly the way he wanted it done. He would tell everybody what to play and insist that they played it the way he heard it. It was like a doctor's waiting room. He'd bring in three guitar players. If one guy didn't get it right away it'd be, "Next!" What gets you mad about it is that he's usually right. He has this way of embarrassing you in front of everybody and then being right about it.
You were in the right place at the right time.
During that period I met and worked with a lot of great people in Muscle Shoals. Spooner Oldham is a great piano player and writer. Dan Penn, who wrote "Do Right Woman" with Oldham, "The Dark End Of The Street" and "I'm Your Puppet" — ever since I've known Dan he's been my hero. Singer, writer, producer — you name it — Dan is the best. I met Donnie Fritz and Earl "Peanut" Montgomery, and eventually I got to play in a band with Roger Hawkins. It rivaled Nashville in quality, although maybe not in quantity. There was the Muscle Shoals Rhythm Section of Roger Hawkins, David Hood, Jimmy Johnson [see issue #26] and Barry Beckett. And a lot of great guitar players — Pete Carr, Tippy Armstrong and Eddie Hinton.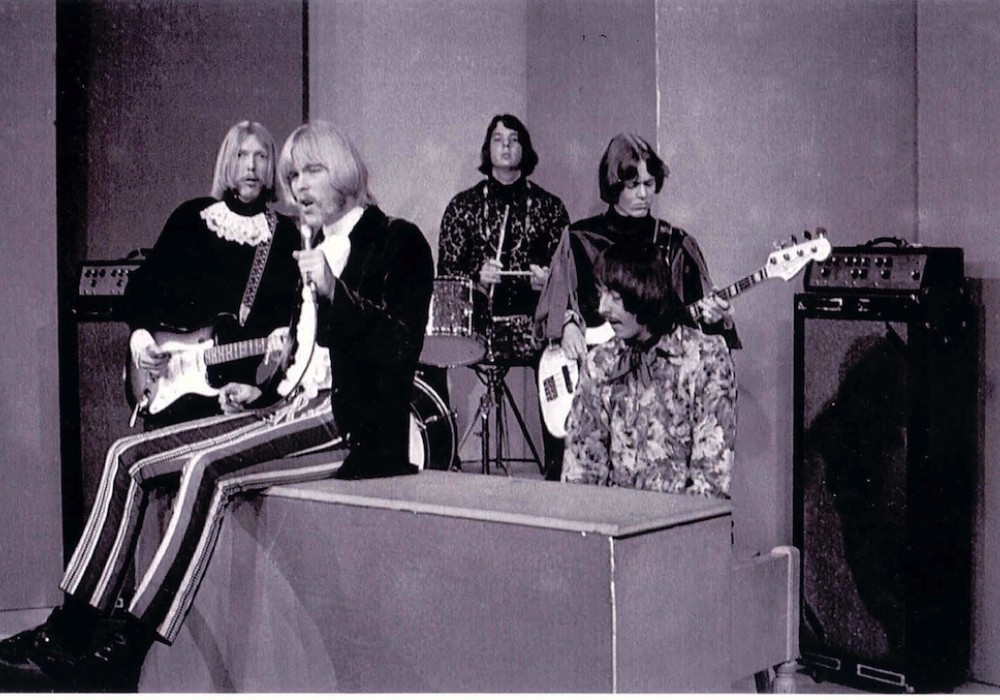 How did you meet Gregg and Duane Allman?
We were at the Spanish Village in Pensacola, Florida, playing for adults inside every weekend, and one weekend The Allman Joys were outside on the patio playing for the kids on the beach. From the first second you saw them you knew they were stars. They were so thin — it was almost unhealthy. Gregg was the best singer I had ever heard, Duane was the best guitarist I had ever heard and I knew then that I wanted to play with them. Eventually Duane called because their band had broken up, and we put the conglomeration together called The Hour Glass. Duane was just one of those people to whom everybody looked for answers. They lost their dad when they were very young and Duane played a father figure to Gregg. But Duane was magic — there are no other words to describe it. Country, jazz, whatever — he just always played in context.