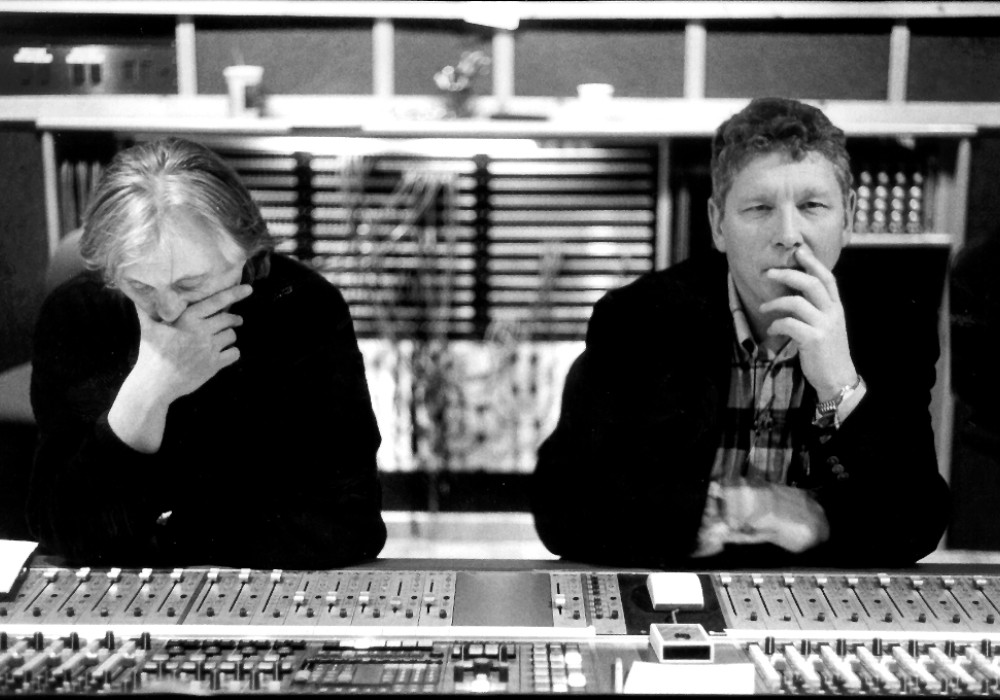 A slight drizzle on an August afternoon in Oslo, Norway, set the mood perfectly for a conversation with engineer Jan Erik Kongshaug at his RainbowStudio. The space is tucked away in a beautifully designed modern business park. The lively stream running through the complex of buildings adds a well-balanced pastoral feeling to the surroundings. As I enter the building and am warmly greeted by the studio manager, I am introduced to the man that is at the center of many of the most beautiful jazz recordings of the past 35 years. He has engineered hundreds of recordings; many of them have been for the respected jazz label, ECM. The founder of ECM (Edition of Contemporary Music), Manfred Eicher, is an audiophile and producer who has been actively involved in creating the highest quality recordings possible. There are those that claim there is a signature "ECM sound" to the label's recordings, but the discerning listener is easily able to distinguish the uniqueness of each recording. If there is a continuum from one recording to the next, it is the ability to hear the dynamic range of the music, as well as the clarity and focus of the players. Artists such as Pat Metheny, Keith Jarrett, Jan Garbarek, Chick Corea, Charlie Haden, Don Cherry, Charles Lloyd, Bobo Stenson, Arild Andersen, Jon Christensen, and Palle Danielsson, are only a few of the dozens of world renowned musicians that have made multiple recordings on ECM and have benefitted from the engineering of Jan Erik Kongshaug.
Tell me about your monitors.
Everybody wants to ask me about these, but you can't buy them. They are Bowers & Wilkins active near-field studio monitors, but they haven't started producing them yet. They made a few copies for testing.
So they are a prototype?
Yeah. I think they see the studio market as so small that they don't bother to build them. They are really great. I love them! In Abbey Road Studios have used B&W speakers for many years.
What are your thoughts on the type of headphones you use for recording sessions for the musicians?
The most important thing is the headphone mixers we have. Ours are Aviom with 16-channel mixers. You can use them as eight stereo channels, but usually I send my mix to the first stereo channel so [if] they want to listen to that they just use the first channel. And then you have the bass on a separate [channel], drums separate, so every musician can make their own balance. But it's so funny because we built similar mixers in our old studio in '84, which was analog with faders, but in principal the same thing. At that time I was playing occasionally as a studio musician and I was so annoyed by the fact that you have one mix in the headphones for all the musicians. So, I had an engineer who built our own mixers.
[Takes me to the storage room where the racks for the Harrison GLW SeriesTwelve 104 channel analog mixer are stored].
This is the mixer. It has 104 channels. Usually the analog mixers have the channels inside, like the SSL. These are the Harrison preamps. They are really good. I use some external preamps as well. But if you have a high quality preamp I'm not so worried about which one I use.
Isn't Harrison an American company?
Yeah. Located in Nashville.
Who does the maintenance on this desk for you?
It's very modular so there is an English division of Harrison that has a service engineer.
Do you have someone fly out here to work on it?
No. There are very few problems. We can just change a module or something. We can get this from England, or Harrison in Nashville if necessary.
Do you use tape in the recording process at all?
No, not for many years.
Do you do many classical recordings?
No. Not so much. Small things. Some piano recordings. For an orchestra they need a bigger room. You see the acoustics is not very live... more live than the old room, but to have a more live room it must be much bigger.
What are these acoustic treatments on the walls?
It's called Tube Traps. Actually, that was something I picked up from Bill Schnee's studio in Los Angeles. When I was there with the Yellowjackets he was in London with Mark Knopfler. The idea originally was to have [a] hard side here and a soft side on the other side, but it's more decoration now.
Oh. They look really cool. They look like bamboo mats.
But originally they were white and black with one hard side and one soft side to change the acoustics, but [they] were not big enough so it didn't work.
[We stop at one of the isolation rooms to discuss separation when recording].
So even a jazz trio will want some separation when recording, in order to punch in over a bad note?
It's stupid not to do it because if you have one great take and there's one wrong bass note why shouldn't you repair that bass note? I mean everybody does that, but you can't do it if you are in the same room because of the leakage.
Tape Op is a bi-monthly magazine devoted to the art of record making.