Songwriter, multi-instrumentalist, session player, engineer, producer, and solo artist Jonathan Wilson has worked with artists like Erykah Badu, Elvis Costello, Jackson Browne, Robbie Robertson, Graham Nash, and David Crosby. Jonathan's Laurel Canyon jam sessions are legendary, but these days you'll find him working at his Five Star Studios in Echo Park. Wilson's recent production credits include albums by Father John Misty, Dawes, Bonnie "Prince" Billy, and a new album by Roy Harper.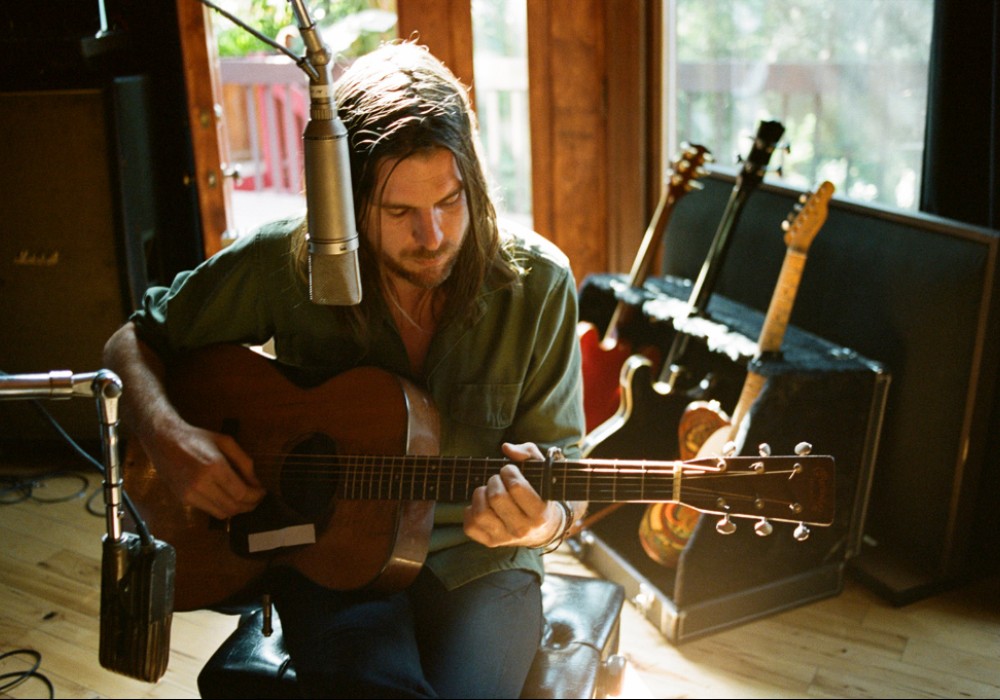 You've made records before Gentle Spirit, one being Frankie Ray, which is highly sought-after meanwhile, because of its great songs and the sublime production. I would have guessed that most of the vocal tracking was done with something like a Neumann U 47 because of the soft yet immediate sonics...
That was actually a U 64. Pretty much the whole record was done with that. It's a small diaphragm tube mic that uses the Nuvistor [tube]. They made a U 64 and KM 64, which is generally basically the same. It's like a KM 54 but it has a capsule out of a [KM]84. That particular album was done at a place that didn't have a lot of gear. It was a studio in Soho, NYC that I befriended the owner and ended up setting up shop, another MCI room oddly enough. I've now had three MCI equipped studios! There were a pair of Telefunken V72s, a dbx 160, and a small collection of mics. All of the vocals and acoustic guitar tracks were the U 64.
I hear very long reverb tails, like on the song "Waltz With Me" for example. What's that?
Yeah, if you listen to that Frankie Ray album, there are all these long, extreme reverbs. That was a [Lexicon] PCM 90 that was in that studio. There was also a PCM 80. I actually love the Lexicon 224 and 480 with LARC [Lexicon Alphanumeric Remote Console], amazing sounds can be gotten from those digital reverbs as well.
That's funny. People have this romanticism of "100 percent analog, exclusively on tape."
It's true... The thing is that this was just used because it was what was there in that studio at that time. There was a [tape] machine there, an MCI, and it was totally fucked up. There was only one compressor which was really good and that was the dbx. So that whole album was basically the U 64, the V72 and the dbx 160. Plus the PCM stuff.
For bass, you use an Ampeg B-15. How do you record the amp?
We almost always use a [large diaphragm condenser mic], or a [Shure SM57]. Engineer Bryce Gonzales started using this old early U 87 I have that has been modified with tube electronics. That sort of lives in front of our B-15 these days. I will say that the 57 on the B-15 with a DI is a trick I learned from the great Thom Monahan, and I use that sometimes with great results. The 57 grabs just enough electric bass guitar vibe from the amp without too many sub frequencies. It's a great combo.
Tape Op is a bi-monthly magazine devoted to the art of record making.