Mastering. It's kind of like the snake oil of making records. It's that secret elixir that gives your songs sheen, size, and consistency. It brings out the best sound in your recordings, while helping to control any audible problems or mishaps. And it's what makes your records sound good no matter where they're played. Mastering is one of the most demanding recording sciences. It requires an extremely neutral listening environment and equipment with pristine audio- handling capabilities. It also requires an engineer who can listen with objective ears — both to the music and to the client's requests — and make precise adjustments to the sound. Jeff Lipton started mastering records late at night in his bedroom back in 1993, when friends would ask him to make their records sound more polished. Realizing that he had a much-sought-after skill, he opened the original incarnation of Peerless Mastering in Boston in 1995. Business expanded, and he now owns a world-class facility, housing two mastering suites, just outside Boston.
The first time I heard your work, it was for Willard Grant Conspiracy's album Weevils in the Captain's Biscuit, in 1998. The recording was from a live broadcast I engineered on WMBR Radio in Cambridge, MA. I was blown away by how amazingly clear and dynamic the CD sounded, considering that the original recording was lo-fi — literally recorded off of the radio. Do you remember what you did?
The recording was definitely optimized for radio. It was pretty compressed. The Willard Grant Conspiracy is a band with beautiful instrumental textures, and in the case of this recording, I think there were 7 or 8 musicians playing at once. I wanted to open up the recording so that you could clearly hear every instrument and add back in some of the life of the original performance, which wouldn't have been possible to present over the air. To do this, I used analog EQ, some additional analog compression, and several multiband expanders, and digital equalizers. I also worked on stereo imaging and optimizing the recording for the CD format vs. the radio format.
Speaking of expanders, when most recording engineers think about taking their mixes to a mastering engineer, they think about EQ, compression, and limiting — making things sound balanced and loud. I've noticed that you spend just as much time expanding as you do compressing. In fact, I can't recall ever going to another mastering engineer who's used an expander like you do...
I think a lot of recordings have suffered from too much compression, which can bury things and takes away the life of the sounds. Not that I don't think that compression is an invaluable production and mastering tool, I just feel that recordings can sometimes benefit from undoing some of the effects of compression, which of course is an effect in itself.
Louder, louder, louder...
Exactly. The current market seems to feel that the louder their record sounds, the better it is. This is a trend that I hope to help reverse. I am amazed by how few of my customers understand the compromises that have to be made in order to make a recording "louder." There is no "11" on the knob. But, people often tell me to turn it up, but don't compress it any more. The loudest any digital signal can be is digital zero. So the only way to make something that peaks near digital zero louder, is to compress it heavily, then add makeup gain to get it as close to zero as possible without clipping.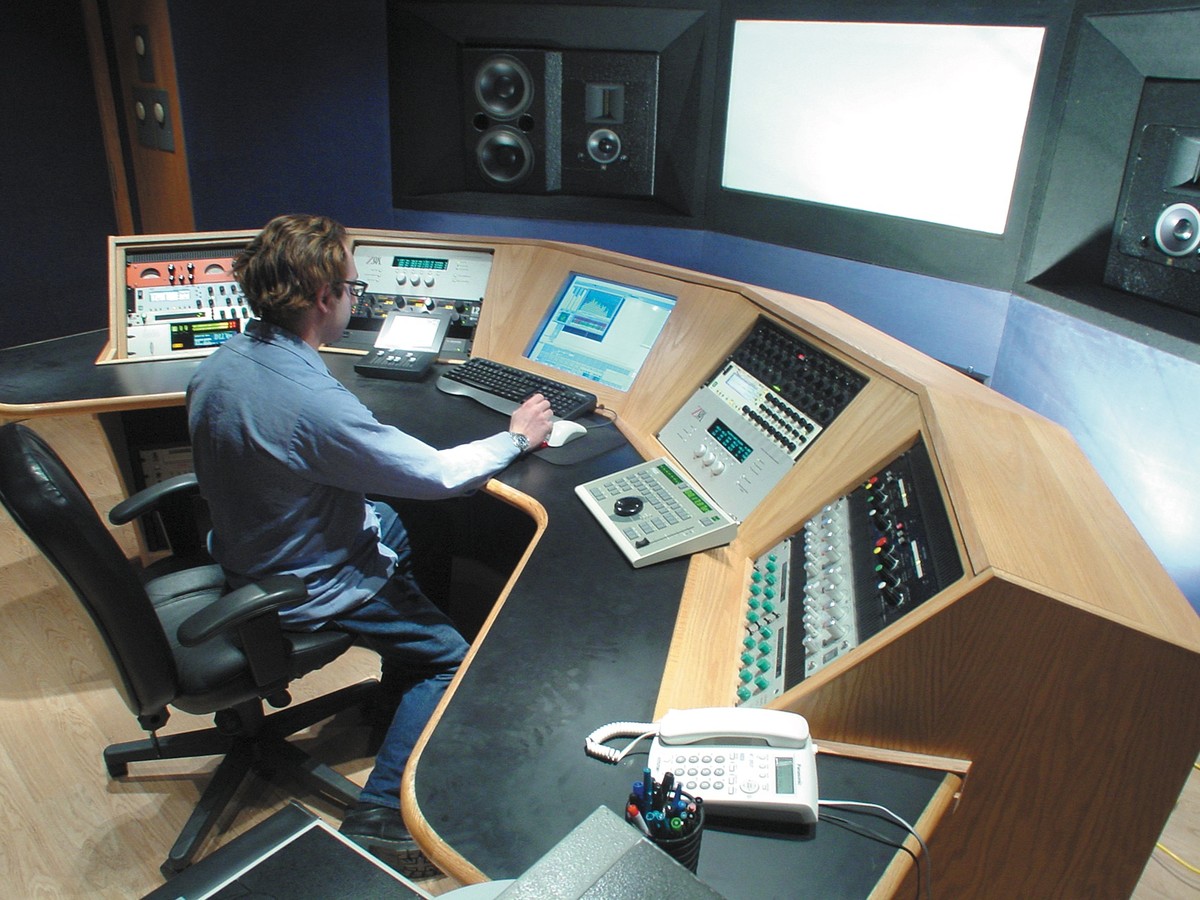 Do you think this is a case of the technology driving the trend... or the trend driving the technology? I'm thinking Finalizer, Waves L2, various "mastering" plug-ins...
I don't know. It is certainly easier to get things louder with the new technology. I think in my case, the clients come in with a very compressed record and say, make mine as loud as this one. I explain the pros and cons, but they almost always decide on "louder!"
What are some of the more memorable sessions you've had?
Let's see... one of the most complicated projects I've worked on was The Magnetic Fields 69 Love Songs. Before I heard the songs, I was skeptical that even a genius like Stephin could pull off a record with so many songs and make it interesting and listenable; but he not only pulled it off, he created one of my favorite records of all time. I would go so far as to say that I think almost every song is a masterpiece. The Magnetic Fields are great to work with. They give me creative freedom to do what I feel is best for their material, but just enough guidance so that I understand what they are hoping to achieve. In this case, we had a strict deadline, so it was not possible for them to have all the songs mixed before the mastering began; and also for 46 songs they hadn't yet decided on an order. This made it especially important for all the tracks to be very closely matched sonically. I ended up...
The rest of this article is only available with a Basic or Premium subscription, or by purchasing back issue #34. For an upcoming year's free subscription, and our current issue on PDF...