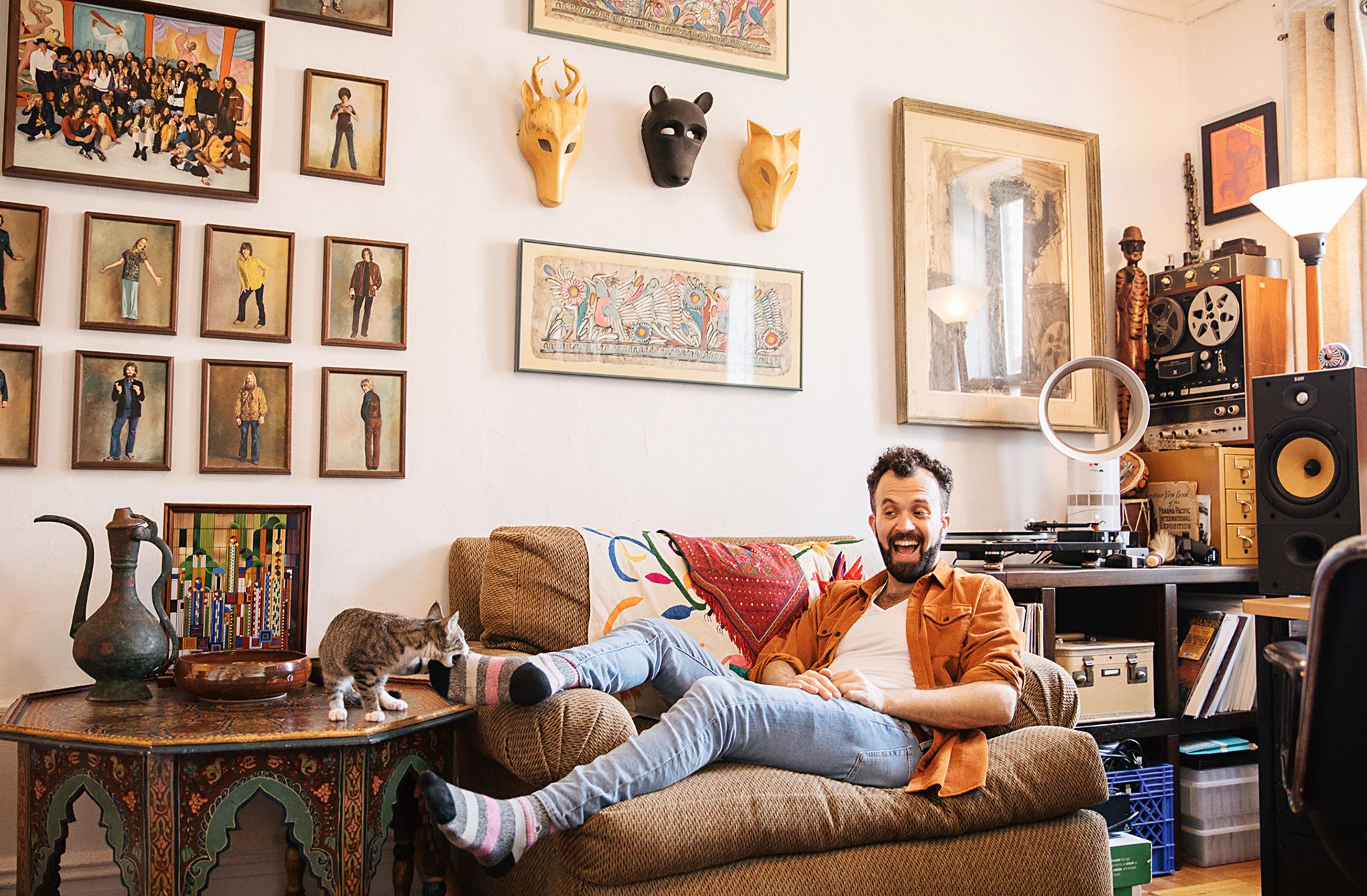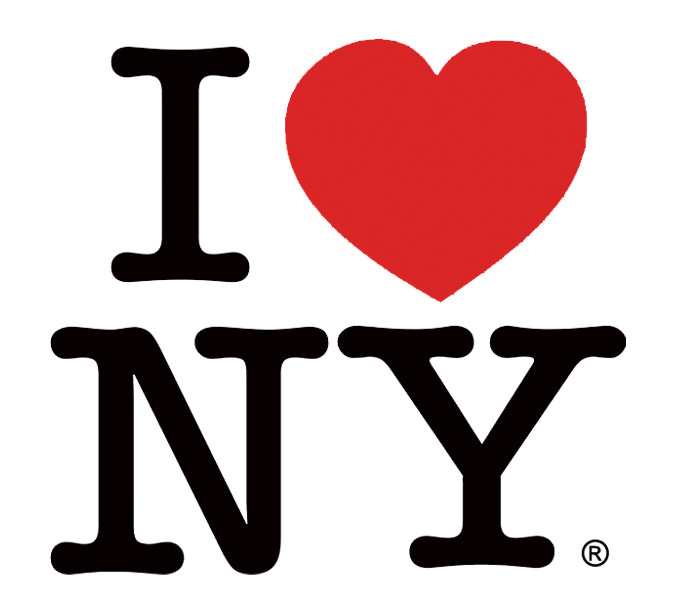 I first met Jesse Lauter in 2009, when we interviewed him for his production and engineering work on the Low Anthem's Oh My God, Charlie Darwin [Tape Op #114]. We've stayed in touch over the years, and even mixed a record together (Sea of Bees, Build a Boat to The Sun) a few years ago. In 2017, Jesse was one of the producers on a documentary about the 50th anniversary Monterey International Pop Festival, and he asked me to help record audio for the production [#120. Since then, Jesse's worked with a variety of artists, including Tedeschi Trucks Band, Stephen Stills and Judy Collins, and Elvis Perkins. Jesse lives in NYC, but while visiting his native San Francisco, it seemed like a good time to sit down together and chat about Jesse's views on what it takes to survive as a freelance engineer these days.
As a studio owner, I've seen all levels of people calling themselves engineers coming through here. When I see younger engineers coming in who really know their shit, I wonder, "What did they do right that makes them so much more competent?" You're in that group of highly competent and busy engineers.
That's very kind of you! I wanted to be a producer, starting at a very early age. I started interning at a recording studio while in high school, around 2002 or 2003 in Atlanta, and the music scene there was booming. I assisted on sessions for CeeLo [Green] and Usher. Outkast was working on Speakerboxx/The Love Below next door, so all of this excitement and musical energy made a big impression on me. But without even really knowing it at the time, I was seeing the fall of the studio industry. Then I went to college for recording at NYU. I was accepted into the Clive Davis Institute of Recorded Music in 2005. In many ways I was a natural casualty of the time – someone who wanted to become a music producer at a serious juncture in the music business. I quickly realized, "Okay, this isn't going to entirely work like it used to. How do you work as a studio engineer in this new environment?" I feel like I was lucky to see the days of yore, and also feel like I've been lucky to find my way around in the modern environment.
What do you see as the new skill set that one needs to make their way as an engineer or producer?
I'm a child of Phish and the Grateful Dead, so I was not only raised in studios but concert venues as well. I believe it's critical for anyone who wants to be an engineer today to have some experience in the live environment. Working in venues, or on the road, both front-of-house and monitors, and learning to multitrack live, is not only going to make you a better engineer but will help you learn how to handle the volume of work that's required to have a successful career. When I was in college in New York, I started working at every venue that had an available slot. I managed to snag gigs in smaller rooms, and then I started working at Brooklyn Bowl, where I got to work with bigger touring bands, as well as on digital consoles. I actually still keep a day job in the "live realm." I oversee production at Central Synagogue in midtown Manhattan. I'm not mixing their services on Fridays and Saturdays anymore, but I supervise the production crew and maintain the sound and video systems for one of the most beautiful and historic rooms in the country. It's very rewarding work, because it's work of value. And the "God industry" is not going anywhere. I get to employ musicians and engineers who are on the road with major acts. They're mixing in the room and for livestream, and it's the most-watched Jewish broadcast in the world. Living in New York does makes for a different economic situation than most places in the country, but you're seeing it get harder everywhere. Even Nashville's getting more expensive. Having a day gig and trying to create a situation that works with a producer's life is hard to come across; but if you manifest it and try to make it work, it can really help.
I've always thought that if you want to make records that you care about and like, there's not always a lot of money there. It's important to be able to support yourself with some secondary gig so that when a project comes along that may not pay well, you can do it. Is that part of your plan?
No question about it! By having day work and managing my schedule efficiently, I'm actually able to take on low-budget projects and work my prices to make sure it suits an artist's budget. Because of that, I get to help people out and work with some amazing artists. I would love to get my full rate for every project, but we all know that's not realistic.
If you do take a project on for less than your day rate, do you try to get some back-end on it?
Back-end isn't something I'm really interested in unless we're cutting my price so significantly that they're almost obligated to give me back-end. In that case, I'll discuss it with their management. But I find that back-end is a useless conversation these days.
Because there is no back-end?
Correct.
I would disagree with you there.
Are you still getting publishing checks?
Yes, I did a handful of records on spec at a certain point; they all got signed and I still see money from those. Getting some back-end, at least up to what you would have been paid, helps establish your value.
This is true. There have definitely been situations where I've dug that hole for myself. But if they value my work, they'll come back in due time. I guess the main thing is keeping up your livelihood, because this work ain't about getting rich. Anyway, with the state of the industry and artists seemingly getting more anxious about the recording process, I got a little tired of only making records. I started working in film, specifically music films. It's been an unbelievable creative outlet for me.
Does it pay better?
A little. It's exciting work. Adding a visual element to audio is naturally going to excite the situation.
So how did you get started doing films and producing?
Several years back, I noticed people were talking about rock docs more than they were talking about new bands or records, like Muscle Shoals or the Big Star documentary [Big Star: Nothing Can Hurt Me]. Remember, Searching for Sugar Man won an Academy Award [in 2013]! I did some digging and found out the directors of the Muscle Shoals and Big Star films were first-time directors. I'm a music history nerd so I thought, "I can do that." Even though I didn't go to film school and wasn't trained in it, I knew there was a crossover between record production and music film production. I started developing a project about the drummer Jim Gordon. That never took off, but there's a music festival that happens in Virginia called the Lockn' Festival. It's produced by my friend, Pete Shapiro. He's the guy who put on the Grateful Dead's 50th anniversary shows and he owns the Brooklyn Bowl; I used to work for him there. At the Lockn' Festival, he was reuniting the Mad Dogs & Englishmen – Joe Cocker and Leon Russell's rock 'n' roll circus tour from 1970, which featured about 30 musicians. The Mad Dogs live-album and concert film happens to be one of my favorites, and there hadn't been any semblance of a Mad Dogs reunion since the actual tour. When I saw that this was announced with Leon Russell on the bill, and it was the Tedeschi Trucks Band organizing it, I called Pete and said, "I need to make a movie about this. I'm way more excited about this than the Grateful Dead 50th shows!" He said, "Great, because I don't know what the hell Mad Dogs & Englishmen are! Please explain to me why I'm inviting 30 people to play my festival!" So I got into the room through Pete. The reunion show was one-night only and was one of the greatest concerts I've ever witnessed. It also happened to be one of the last projects Leon did before he passed. I idolize Leon, and it was true honor to work with him. My film is going to be a combo rock doc about the original tour and reunion, as well as a concert film. We're editing it now, by the guy who directed the Big Star documentary, Drew DeNicola. I've learned a lot about filmmaking throughout the process and the fact that I am working with like-minded musicians as my subjects made it a comfortable environment.
What would you say are the similarities between film production and album production?
Directing a documentary is like record-making on steroids. Lots of similarities. There's preproduction, shooting is like tracking. Editing is tweak central. You're constantly resequencing scenes or cutting scenes all together, so that's like arranging the parts or even song selection. Coloring is like mastering and obviously the audio mix is critical, but completely different from mixing a record, since you're mixing for theatres and televisions. I guess that's a pretty facile way of comparing the two processes but all in all, there are many moving parts when making a documentary, and it's a matter of keeping everyone excited about your vision all the way to delivery. It's been a fun challenge, and I still have a lot to learn. I don't even know if Derek [Trucks] and Susan [Tedeschi] knew that it was my first film at the time. They were like, "Oh yeah, Jesse's a film director." I guess I was faking my way pretty well! They liked the rough cuts I had sent them of the Mad Dogs film, so they asked me to direct a concert film of their own that they were planning on doing in Oakland. Like I said, I'm new to this, so I invited one of my dear friends, Grant James, to co-direct. He's directed music videos and docs for Father John Misty, Jackson Browne, and Madonna, to name a few. The film was the Tedeschi Trucks Band Live from The Fox Oakland and it is my first finished film. It was a companion to their album, which got a Grammy nod this past year. It was a thrilling experience, because they're some of the greatest musicians in the game. And the concert was phenomenal. I guess you can say I've been learning on the job!
It's a much different time frame for a film. With a live film you have about a week of insanity leading up to a day or two of filming, and it seems like years of editing.
With the Live from The Fox Oakland project, it was the same time frame as an album, because they had a deadline from the label that had to be met. We had to finish that film quick, but I thrive under pressure. Chalk that up to working in live production! That being said, the Mad Dogs project is taking a lot longer, because it's a proper documentary and the rights are a monster, but it'll be done soon.
To circle back a little bit, when I first started, I did a lot of live sound too. It's a good way to get your chops. Signal flow, troubleshooting, and dealing with pressure. But for me it was always something to do until I could be in the studio full time. It was never something I wanted to keep doing. What if you don't want to be on the road and you don't want to do live sound, if you want to focus on doing studio work. What skill set do you need to do that?
I truly valued going to recording school, and I was lucky to get into the Clive Davis program because I got to learn from some of the best – Nick Sansano, Bob Power [Tape Op #60], Jim Anderson [#97], Tony Visconti [#29], Tony Maserati, and Kevin Killen [#67]. An insane roster of professors. The through line from each of them was that it's more about people skills than your technical skills – understanding a band's wishes and desires, helping them realize that, and keeping them at their best throughout the process. They made us read Dale Carnegie's How to Win Friends and Influence People for the first week of class – that book has nothing to do with music. "It's not about you, it's about them," and, "The artist is always right," are some of Bob Power's rules of recording that still stick with me. I understand that not everyone can get into or afford these recording schools, but if there's any way for you to do some kind of educational program that teaches you how to be a record producer, it's going to make you a better professional.
I went to school too. I agree with you that it's good if you can actually get that education, but some of the schools seem like diploma mills.
Definitely. You have to be careful where you go.
And there are lots of online options, but I've noticed that most of the best freelance engineers that I've seen who are young are self-taught. They dug in somehow and figured it out themselves.
Thinking about it, I have plenty of friends where that is the case, but they all have spent years building their own studios; learning that way. I've never been able to justify owning a recording facility. I know how difficult and expensive it is. I also have drifted away from doing a lot of tracking. Most of my work recently has been mixing.
I feel like I see a lot of freelance engineers who do a little tracking here and there, but they're settling into doing a lot of mixing.
It's very conducive to a modern lifestyle, because you can work on your own schedule. It's also easy to set up a mix rig in your living room, and that's what I've done. I've mixed some amazing artists in my apartment: Stephen Stills and Judy Collins, Ben Harper, Elvis Perkins, Jessi Colter, and Lola Kirke. All mostly in-the-box.
Are you doing any analog summing?
Yes. I use the Rascal Audio Analogue ToneBuss for summing. I'm going eight channels out of a Prism Titan [interface] into the Rascal and then through the Burl B2 Bomber ADC. I monitor via S/PDIF with the Grace Design m905, and clock everything with the Titan.
How important do you feel it is to have that hybrid approach?
I've A/B'd as well, and having analog summing hitting those transformers makes a world of difference.
I feel like the analog summing has better imaging and more depth.
Depth might be the biggest thing and a more honest mid-range and bottom.
I've never really heard anyone say that when they're 100% mixing in-the-box that they think it sounds better. It's always that it's recallable.
Even though I go out of the box for the one stage, it still feels like it's in-the-box.
I have a different perspective as a studio owner, but I feel like if you want to make records and want to be a successful freelancer, the worst thing you can do is own a studio. I think that owning a studio is a real trap for a lot of people who want to make records. But, at the same time, if you can't do some mixing and editing at home, or do overdubs in someone's living room to a very high standard, then I think you're also going to lose a lot of work. You need to own gear, but not too much because owning a working studio tends to tie you down.
There's a drastic difference between the two. You mentioned that you're basically a groundskeeper and maid for this place [Panoramic House]. You're not the first person I know who's had to deal with that.
I don't necessarily want to be in the studio every day anymore. But for someone who does want to be in the studio and make real records, and doesn't want to do live sound or video production, how do you do that?
I guess you own and operate a recording studio! What age are we talking about here?
I get such a range of different people through here. Most of them are in their 20s to 30s. But there are guys in their 40s and 50s. So, again, what's the skill set to survive as an engineer, beyond the broad idea we discussed of having a day job?
I've done a panel almost every year for AES with Nick Sansano, one of my mentors from school. We call it "Producing Across Generations." We discuss the issues we're speaking of now, mainly how to survive in the modern economy of music production. People will ask me this same question, and I always say, "You have to put yourself out there." I was raised to be sociable and I took after my grandmother, Naomi, who was a "connector" here in Bay Area politics and civil rights. She loved meeting people and connecting them with others, and it was never for her own material benefit. She wanted to make the world a better, friendlier, more just place. I felt like I was able to do that at events like South by Southwest and other music conferences or festivals, sans the social justice element [laughter]. Making friends in any industry will naturally help your career; so if you want to work, you have to make yourself known. One artist alone isn't going to be recording an album three weeks out of the month; you have to build that clientele. That takes years of relationship building. It's tough when you live in a small town, but when you live in a city where bands are coming through all the time, go out and see music every night. Introduce yourself to people. But also be sure to start building your home rig however you can, whether that's a Tascam 388 or a Pro Tools HD rig. It's all about meeting and getting to know people. It's also about remaining educated on music, as well as being able to talk to artists and musicians about music. How do you connect with musicians and bands? You relate with them on a musical level! I wouldn't have landed my first gig with The Low Anthem unless I was able to talk music with them. I turned them on to Gram Parsons and Leonard Cohen albums, and that's what made them want to work with me. Today, South by Southwest has become a different monster, but, still, that's where all these young musicians are coming together. It's where you can really get a taste for the climate and what's out there. Networking: it's the word that everyone hates, but if you're not good at networking, you're not going to be able to make a living in this industry.
I think a lot of people rely on social media to network, but I feel like the clutter there is difficult.
I get contacted by people via email all the time about work. I have gotten mix work over the internet, where I don't meet the artist for the entire album process, and it's actually worked out quite well!
That's at the point where they're familiar with your work.
Exactly.
They've heard something you've done. We need the internet for people to contact us when they already know who we are, but if they don't know who you are, how do you network?
You go to clubs every night and see bands. You get uncomfortable. It's like approaching someone you are attracted to at a party; you're not going to know unless you try. Also, it doesn't hurt to have a way to record a band for free, especially if you're young. I remember one of the first bands I ever worked with, called The Woes – a New York band and one of my favorites. I saw them playing at a club, and I said to myself, "I have to record this band." I was in college, and I went up to the lead singer, Osei Essed, and I said, "I have to record you." He looked at me like I was weird. Then I said, "I can do it for free." Then his attitude changed! [laughter] That was the beginning of a wonderful, beautiful relationship that led to a whole string of gigs for me, including Ingrid Michaelson and A Great Big World. Put yourself out there and approach bands after gigs. Make sure your timing is right. Don't be forceful. Learn how to speak their language. Don't talk too much or say, "Oh, that reminded me of this or that," because you don't know how an artist will react to a comparison. Speak from the heart and say what you liked about the instrumentation, or their lyrics. Or if you want to get micro, ask them about their amps or synth patches, if you're truly curious. "What was the name of that song?" Anything you can point out that engages them and enters you into a relationship. But, like with my situation with The Woes, it doesn't hurt if you can entice a band with some free services.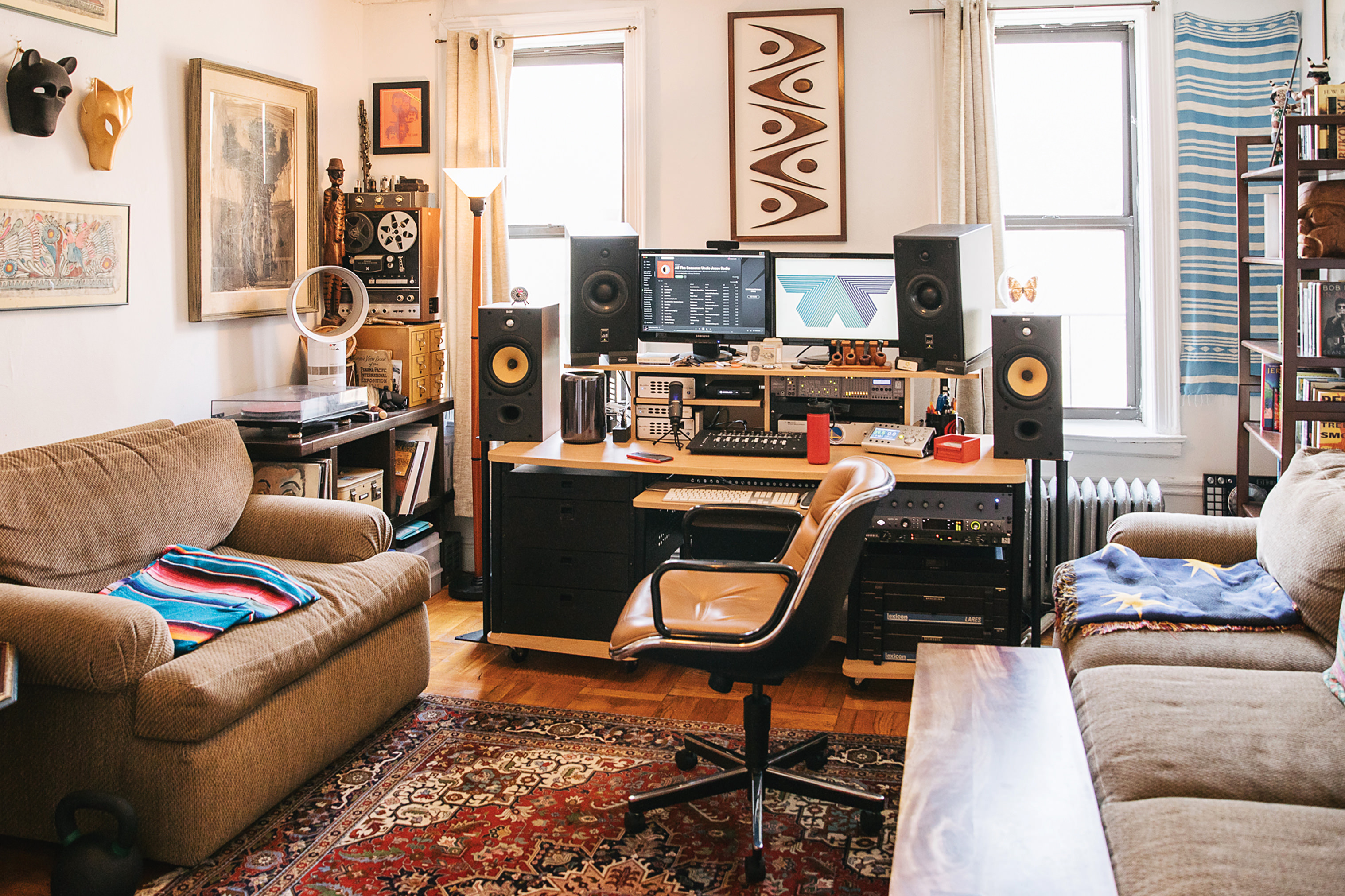 What about a small town in Ohio? Can you do it there, or do you need to move to a bigger city?
You need to move to a bigger city. Unless you're established, or you have the most incredible horse farm that you converted into a studio that you'll be able to advertise in Tape Op, then move to New York, Los Angeles, Nashville, Atlanta, Portland, or Austin.
Say you found the band you love and want to record, and you're going to record them for free, but you don't have any recording gear. Does it make any sense to offer services for free if they pay for the studio time?
Yeah, or maybe you can intern at a recording studio and hope to record in the off hours. When I was offering to record a band for free, I was a student at NYU and studio time was paid for with my tuition. You should have access to a recording facility before offering your services for free!
As a studio owner, I'd love to see more younger people reach out in a professional way about spec projects, but I don't think people see that as an option.
True. Also, you don't even need to commit to a full album anymore. I think that's a biggie. When I was doing this in college, I was committing to full LPs. Now I'd say try to keep it to two or three tracks, because labels and managers don't care if you have a full record in the bag yet. They just want to hear if you've got some good songs that they can market, that the live show is solid, and that the band has a decent social media presence. I think that new reality is to a young engineer or producer's advantage, schedule-wise.
How old are you now and how old were you when you did The Low Anthem record?
I'm in my early 30s and I was 20 when we did that record.
As a freelance engineer, how do you make the decision to work at home on the cheap, and when do you work in a few days of studio time?
I'd always choose to work at a proper recording facility when possible. With The Low Anthem, it was all about recording in weird places, setting up mobile rigs in pasta sauce factories, beach houses, and such. Recording in unconventional environments can lead to wonderful experiences and performances, but you also run into a lot of issues. I'd always be working on a Neve if I could, but, unfortunately, most budgets don't allow for that. There are some studios where the owners put a premium on making it affordable for artists, but you really don't see that everywhere. I don't even understand how some New York studios are still around when $1,000 a day is the norm.
What's the balance between being in a super cool space, like at someone's house on some fairly crappy interface, or seeking out a smaller, more affordable studio, and finishing the project at your house?
Stating the obvious here, but the balance inevitably comes in the mix. My preference is to mix a record that's been tracked to tape. That's not a given in every situation, but at least they took the effort to hit analog at the onset. So if you can track to tape at your buddy's cool house upstate or in that affordable studio downtown, you can get away with some amazing mixes in your living room.
Do you see tape as being that crucial?
I find certain things go away when you have taken that step in the tracking process.
Is it the sound of the tape or the process, in that you can't have 150 playlists?
It's tonality and limitations. I'm a very happy camper if I get a session where I don't see every fricking microphone that the engineer used and the track names actually make sense! It tells me the band has made decisions with intent and don't plan to fix in the mix, and that the producer is organized and has a clear vision. I also find that newer, affordable microphones that often get used on lower budget projects have gotten way brighter. There is a certain sibilance that is harsher when they go from a microphone to a converter. Tape softens these unpleasantries. Clicks, ticks, and mouth pops are way less noticeable on tape because of compression, whereas with digital recordings, I'm spending hours de-clicking or using spectral repair.
I love the sound of tape and the process of working to tape, but I'm starting to question if tape machines will be around in ten years.
You're probably right, unfortunately. I've come across situations where people tracked to tape but the machine wasn't biased properly. On the other hand, some of my favorite records are the classic "fucked-up" sounding ones, like [Sly & The Family Stone's] There's a Riot Goin' On and [The Rolling Stones'] Exile on Main St. But if you have access to a machine, you're educated, and it's adjusted properly, then you're doing alright. It's the same thing with vinyl. There's a camp of people in the engineering world who say, "What's the point in cutting vinyl?" A majority of people aren't even going to open up the record when they get it, and those who do are listening on crappy tables. They're basically buying it for the download code and artwork. But, for me, there's no better listening experience than a really well-pressed vinyl on an amazing-sounding hi-fi.
Maybe a reel-to-reel tape on that same hi-fi.
Of course. So, I'm going to work to make my record sound as good as possible on the best-sounding system. Hopefully that translates to your shitty earbuds as well. [laughter]
In my opinion, it's super important to diversify your work so you don't lose your mind. Engineering and production are both mentally intensive and draining.
Absolutely, but all that I've done outside of making records has been within the world of music. I've written for your magazine. I DJ. I've done music supervision for film. Even at the synagogue job, I am building a mixing studio and get to work with Broadway musicians. Plus, I got to meet Neil Young on Yom Kippur, but that's a whole other story! Really, anything that can help towards the greater goal of being a producer, and all for the love of music and the art! Plain and simple. I now do a lot of multi-artist concert productions too; themed shows with a house band and several artists covering a famous singer or a genre.
That's like the Bob Dylan in the 1980s: Volume One album. Tell me about that.
Well, that was a tribute album I produced where singers and bands covered Bob Dylan's '80s material. I was in a band in college called Shitty Dylan where we played Bob Dylan's less-desirable songs. It was a riff on the Wayne's World quote, "Shitty Beatles? Are they any good? They suck!" I formed the band with my college mate, Sean O'Brien, who's gone on to work with bands like The National. I said to Sean, "How cool would it be if we did an album that was Shitty Dylan, but had really great bands play on it?" It was this big anthology of Bob Dylan's '80s material. We had Built to Spill, Reggie Watts, Lucius, Gene Ween and Slash, Glen Hansard, and some of the guys from My Morning Jacket. It was like a super ridiculous music history project. We even got the novelist Jonathan Lethem to write the liner notes. We didn't call it Shitty Dylan, but it was called Bob Dylan in the '80s because when we were talking to Bob Dylan's manager, Jeff Rosen, about it, he said, "I'll support this project, as long as you don't call it Shitty Dylan." [laughter] For us, it was about shedding new light on these songs and to strip away the gated snares and the really awful production of albums like Empire Burlesque or Knocked Out Loaded. It took three years, but I got to work with a lot of really amazing people.
That's a long time. Any cool stories from the making of that album?
Probably my favorite story from the project was Gene Ween, the lead singer of Ween [Tape Op #17], covered a song called "Wiggle Wiggle," and I don't think anyone had ever covered that song before on record. This is Bob Dylan we're talking about! The most covered artist ever! I always felt it sounded like a Ween song, so I sent it to him, and he said, "It's perfect for me. I was born to cover this song." The funny thing about that tune is that Slash played acoustic guitar on the original recording. Don Was [Tape Op #113], who produced the original "Wiggle Wiggle," told me this story that Slash showed up to the studio, and Dylan said, "I want you to play acoustic guitar on this track and play it like Django Reinhardt." Slash said, "I don't play acoustic guitar! I'm Slash!" And Bob replied, "I'm Bob Dylan! You're playing acoustic guitar on the track!" Sean and I were like, "How cool would it be if we actually got Slash to play electric guitar on our version?" Sean had a connection to Slash and got in touch with him. We said, "We can redeem you on 'Wiggle Wiggle!' Mind shredding us a solo?" He was all in, sent us a track, and we cut it up. We didn't tell Gene that we were doing it, and on April Fool's Day I sent it to him as a surprise. He flipped.
When I was young, I did a compilation of totally irreverent Led Zeppelin covers [The Song Retains The Name] with a bunch of bands. It ended up getting me my first P&D deal with a bigger label, I got interviewed by Kurt Loder, and it had national success. It was a similar thing to what you've done. You come up with an idea for a project that may not make a lot of money, but it allows you to reach out to a lot of people.
You're dealing with hundreds of people on a project like that. I think there were 25 tracks on the whole project. We recorded a lot of it ourselves. Some were recorded by the artists at home but sent to us for mixing. You're dealing with them and their management all along the way. A project like that prepared me to deal with Monterey Pop. How do you deal with the artist, the band, the manager, the tour manager, the publicist, the agent, and the lawyer, all at once? There are all sorts of moving parts in this industry. If you want to tackle big projects, you have to be prepared to deal with a lot of people. Putting out multi-artist compilations is very, very hard. There's also not much of a market for them anymore, even though some are still coming out. We didn't do well on sales for the Dylan project, but it was still a lot of fun.
The profit was in all the people you met.
Exactly! I'm more interested in putting on live multi-artist bills these days, which are condensed experiences but allow you to meet a lot of people in a short amount of time. I did it with a Leonard Cohen tribute show last year in Brooklyn, a few months after his death. We put together a really strong bill of artists to honor Leonard's memory. It's hard to assemble those concerts, because you have to make sure that 20 people can be at one place for rehearsals, as well as show night, but we made this one work, and it was an extremely powerful night of Leonard's words and music. Richard Thompson played, also Josh Ritter, Lee Ranaldo from Sonic Youth, Joan As Police Woman, and Lenny Kaye from the Patti Smith Group, who I do a lot of engineering for. I knew it was going to be a special night, so I made a point to multitrack the show. I took the multitracks home, mixed it on my rig, and we released an album version of it [Sincerely, L. Cohen: A Live Celebration of Leonard Cohen], which you can listen to on all the digital platforms or purchase on vinyl. Essentially, we created a Leonard Cohen tribute album in about a week. You can really do some cool work nowadays in a small window. I feel very fortunate to know a lot of kind and creative people, but that's because I've been putting myself out there over the years and have remained relentlessly passionate for music.
A bit of time has passed since we originally sat down to do this interview and now the COVID-19 pandemic has hit. What have you been up to since we talked and how are you handling the pandemic?
Man, it's such a trip to look back on this interview and reflect on life pre-Covid. Mind-boggling really. To answer your question, my biggest feat of recent was finishing my documentary about Joe Cocker, Leon Russell, and the Tedeschi Trucks Band. We're hoping it comes out later this year or early next. I'm really proud of it and hope it turns people onto the music of the Mad Dogs & Englishmen, as well as Tedeschi Trucks. But I've been managing through the pandemic by doing what I do best – keeping overly busy. A few years ago, the Tedeschi Trucks production team, Brian Speiser and Bobby Tis, got hip to the fact that I'm also an audio engineer and enjoy mixing live recordings, so they've been having me mix and master a bunch of unreleased live archival recordings for online release and their weekly livestreams, including the set they did last year with Trey Anastasio performing the Derek & The Dominoes' Layla album in its entirety. That was a huge joy for me, because not only is that one of my favorite albums, but Trey and Phish were the reason I got into music in the first place. I got my first Phish record when I was 5 and saw my first Phish show when I was 8, so yeah, getting to solo Trey's guitar and vocals was a dream come true. And stack that next to Derek's guitar? Surreal! That will hopefully stream very soon. So Tedeschi Trucks has been a huge blessing in my life, and they are definitely sustaining me creatively and spiritually through the pandemic. Also, that Monterey Pop project you and I did together was shelved for a while, but has picked up steam again, so I'm also mixing those tracks now. By the way, you did a great job engineering it John! As you know, there are a bunch of cool artists on it. Norah Jones, Leon Bridges, Father John Misty, and Jim James. It also features one of Charles Bradley's last shows before he passed, which feels sort of sacred to touch but has been a thrill to mix. He was such a special person and a remarkable performer, so I really hope we can release the whole set. I also recently started remixing one of the first albums I ever recorded for that band I mentioned, The Woes, which is something I've wanted to do for a while and never got around to. Good time to dust off what's been left on the shelf! There's also been the odds and sods. I produced a virtual food festival, which was an insane experience, and was also DJing a weekly funk and disco dance party over Zoom, called Uncle Jesse's Quarantrain, which was fun for a little while. I also adopted a kitten! Her name is Shooky Otis, and she's shaping up to be an excellent studio cat. But honestly, I'm just grateful to be in New York, specifically my neighborhood Inwood, and getting to experience this city's unbelievable resiliency. And I'm extra grateful to still have the synagogue job. I don't know where I'd be financially if I didn't have that. Tedeschi Trucks and projects like Monterey pay fine, but not enough to sustain a decent living in New York City. But I transitioned the synagogue into totally virtual right when New York shutdown and our online services have been a huge success. The work itself has never felt more essential. Like I said before, the God business ain't going nowhere and people really need that higher power in these wild and crazy times. So if you're looking for work, hit up your local churches, mosques, and synagogues. Trust me, a ton of them need your production expertise!

Tape Op is a bi-monthly magazine devoted to the art of record making.