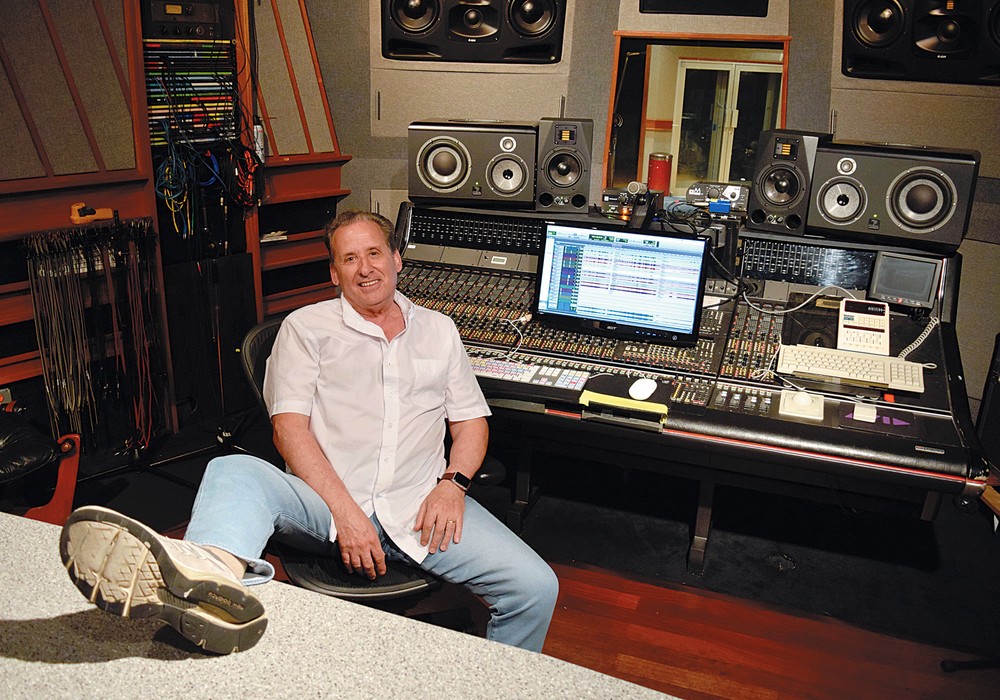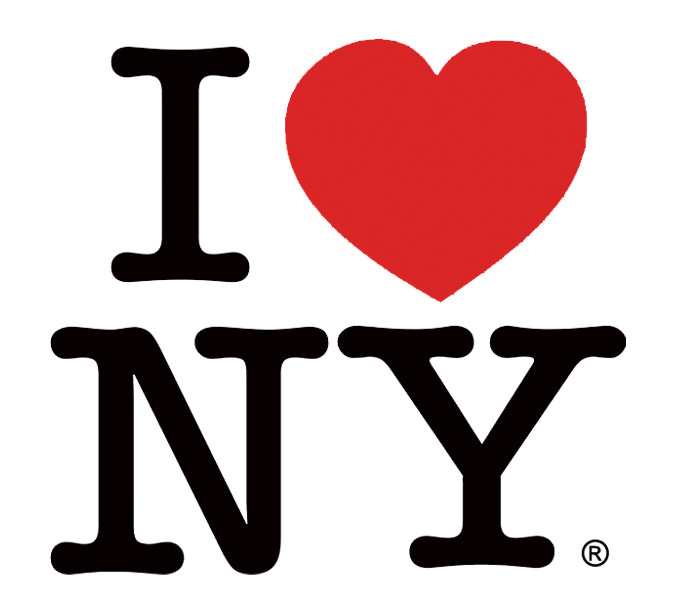 For over 100 years, New York's Lower East Side has been known as one of the most culturally rich areas in Manhattan. It was one of the first neighborhoods in the city, becoming home to a majority of the immigrants arriving from Germany and Eastern Europe at the turn of the 20th century. By 1920, the Jewish population was one of the largest groups. Pushcart vendors, launching businesses that still thrive today, were prominent on Orchard and Grand Streets, and the influential Yiddish theaters that lined Second Avenue laid the groundwork for the Broadway musicals that followed. The unique mixture of the arts and commerce gave us many American success stories, as well as enduring entertainers like the Marx Brothers, Jimmy Durante, George and Ira Gershwin, Eddie Cantor, and Irving Berlin. Later, it was home to the Beat Generation writers and musicians. It was in this historic New York neighborhood that Lou Holtzman first opened the original EastSide Sound in 1972. It became a favorite of jazz and avant-garde artists intent on doing their own thing, and some 48 years later its reputation continues to grow. Artists like Lou Reed, Laurie Anderson, the late producer Hal Willner, and countless others have made monumental recordings within its walls. Even the father of multitracking himself, Les Paul, worked on his final album [American Made, World Played] here. I sat with studio founder Lou Holtzman in his comfortable control room, where, in recent years, he has engineered several of my productions, including Hilary Kole's deliciously evocative jazz tribute, The Judy Garland Project, and the debut of 20-year-old Joolz Jones; grandson of The Rolling Stones' founder Brian Jones. A colorful character in his own right, Lou makes his clients feel right at home, carrying on the tradition of the Orchard Street vendors with humor, wit, and charm. Like the Lower East Side itself, EastSide Sound has become legendary.
What was the Lower East Side of the early 1960s like?
My grandparents escaped Russia and Germany. The Russian side settled on Orchard Street and were merchants when the pushcarts were out there. My grandmother was tenacious and fought to eventually acquire the building. They had an undergarments store, and when my mom became of age, she and my dad had Blue Chip Handkerchief, scarves and dry goods, on Orchard Street. The Lower East Side was the only thing that could happen on a Sunday. In New York City, there were the blue laws, and stores couldn't open up on Sundays. We closed on Saturdays, our Sabbath. On Sunday people could shop the wholesale, retail, and small stores. Unfortunately, my pop passed away very young. He was a great singer and an entertainer. My mom kept the store going. It was my brothers who said I should go with her on Sundays. I spent every Sunday of my life – 20 years, from 11 years old until Mom retired – on Orchard Street. It's an old neighborhood. Little Italy was a few blocks away.
When did you start playing music?
I still have my dad's Webcor [reel-to-reel] tape recorder, with the little plasma green light on top of the tube. I had this fascination. I had an uncle, Alex, who was an audiophile/photographer fanatic when I was a little boy. He'd talk about this amazing thing called stereo [that was] coming, and Les Paul. "Listen to this record!" Then I realized, "Music and drums!"
Your father was a musician?
He was a singer. He was a cantor in our Temple and had the ongoing Catskill gig at the Young's Gap Hotel. A big to do on the high holy days. My mom was a professional singer in her younger days as well. Doing the Loew's Theaters' traveling amateur talent contests through the NYC boroughs, and some radio spots.
So, you had music in your blood?
Neighbors used to talk about how my parents would sing opera duets on Sunday mornings. "We could hear it coming out the windows." It was music, and the fascination of tape. Later, Little Richard was an influence. Then The Beach Boys, Motown, and Chubby Checker. I was banging on everything, so I got a drum set. I realized that the Webcor tape recorder could record our fooling around. I became the band leader of The Esquires. I wanted to be Dave Clark. I loved The Beatles, of course. I thought, "I can do that!" We'd do the school dances in the '60s. Schools were beginning the first year of integration. My mom would let us rehearse in the living room with my noisy drums. She was a bohemian. Music took over then. It's like the story of so many of us who were born in the late '40s and early '50s.
Did you start recording The Esquires regularly?
I was able to use the Webcor and put a microphone in the room. It was mono, and the tapes to this day are still pristine. I transferred them to digital, but they haven't gummed up or anything. Thank you, Dad. Your spirit is keeping the tapes alive!
When did you first enter a recording studio?
I was in my mom's store, and this woman – Carmen Baby; a free-spirited Jamaican lady – came in. She was talking about making a record. I said, "Record?" She said, "You want to come to the studio?" I remember going to midtown. It was a 4-track room with a Studer [deck] and a Studer console – with the ashtrays in the end – and the [Altec-Lansing] Voice of the Theatre speakers sitting up high. I was actually seeing a 1/2-inch tape deck. I thought, "What the hell? Look at the equipment!" That affected me and got the bug of the studio going for me. That's the first time I asked myself, "How can I do this?" It fascinated me. The seed was planted.
How long after that did you start putting a studio together?
My grandfather lost everything in the Depression. We had the old tenement, and we held onto it. He filled it up with junk and instruments. He was a bohemian who sat on his steps and played guitar, which he tuned in his own weird way. When grandpa passed on, it took forever to clean out, but I had a section of the place. The carpet store on Essex Street was throwing out all these samples of carpet. I went with my friend, Bob Corchia; we filled up the car and brought it to the studio. I stapled them up, and that was the rehearsal room. No air circulation or anything. Then I bought a little Sony 2-track [tape deck].
What year would that have been?
This was like 1970 or so. I brought a microphone in, as well as my mom's upright piano. I built a little glass wall and went to Martin Audio. Norman Kassel was the business manager there. He said I was crazy for buying equipment. He even said, "Who in the hell is going to go to the dirty old Lower East Side and record?" I brought in a few thousand dollars to buy a hefty TEAC 1/2-inch, 4-track, and a Model 10 Tascam [console] with eight inputs and four outputs. I had eight microphones. I already had the 2-track [Sony] mixdown machine. This was semi-professional. My friends were more interested in me being on the other side of that glass than beating on the drums anymore.
But you still played drums though.
Oh, yeah. I was still a drummer and played professionally back then. But who the hell else was going to run that gear? [laughter] This was the beginning of teaching myself how to engineer. I had that room to play in and experiment. Then my friend, Brian Hurley – a wonderful musician and singer doing the Broadway world – came to my studio through a friend of someone and paid me $15 or $25 an hour. I said, "Holy shit, I can get paid doing this?" I realized I could actually do this for a living.
Did you start looking for clients after that?
My mother said, "You should go to City Hall and do something!" I thought, "What am I going to call the place?" I realized I had a receipt from East Side Glass – they sold me the control window glass. "East Side… EastSide Sound! It's great." That was 1972, and I went on the books.
There aren't many studios still around that were open that year that are still happening.
I know. We eventually worked up to 48-tracks and two rooms. I've had a few different partners over the years. Everyone worked so hard; it's a very hard business. The client is everything. That's it.
In the '70s, you started getting a few more clients. Did you have a designer redesign the studio?
I never had a designer then. I used to have a hallway, and I had a tenant next door – I had my skinny studio with the carpets. Then I did my own renovation. I closed up and ripped out the partial hallway. The rear control room still had the hallway and a small control room, but I opened it up a bit. Then my friend, Richard Bittner – a master builder, musician, and friend for life – he and I went on an endeavor in 1978 and '79. We completely gutted the whole floor. I called a steelworker in. We did everything ourselves. His brother Jeff helped a little bit, but we gutted it. We lead-lined, did the floors, everything. Richard was a master woodworker. He did all the finishing wood.
One thing that's very noticeable to anyone who comes into this version of EastSide Sound is the woodwork and the design of the studio. It's a very intricate design.
It's a very symmetrical room. It's a Frank Comentale control room. He designed the first Hit Factory. He's got a history.
The room is very true sounding.
Yes. The sound goes past you; it keeps going and doesn't come back to you. I did the recording area design using Frank's wall design. It was a joint effort. We all made the decision that we wanted isolation in the age of Pro Tools. We had to change.
What's the difference between this space and the old studio?
At that time, I was lucky enough to know some people in the cement industry who filled my backyard. Then I was able to use Allen Street as an entrance. A half flight of steps up to the entrance, and you could park a car or two there. You'd come in, make a hard right, go up a flight of steps, and you'd be in a lounge/kitchen area. Then you'd come down the steps again and be in the control room. The equipment entrance was on Orchard Street. I had a drum booth and a vocal booth. The rest was an open room with lots of gobos. It was a mid-size room. We were in a tenement: 25 by 100 feet. The old location is now Congee Village restaurant. The main dining room is the control room and studio floor. Twisted Sister had their reunion there without killing each other! Many records were made in that room. Cro-Mags cut their first album [The Age of Quarrel] there – [engineer] Steve Remote, of Aura Sonic, brought it to my studio. It became a cult classic.
How did you first choose the microphones and gear?
It's a cycle. At that point when you're a studio owner and you're coming up and everything's new, you have to go with the basics. The [Sennheiser MD] 421s, AKGs, and your Shures. That's how it starts. Then the dream of the Neumanns start hitting you, "Can I get a U 47 Neumann or a U 67, and a U 47fet?" That came with time and budget. Even back then they were expensive. But the bulk of it back then was dynamic mics. It was budget.
I asked because you have such nice vintage mics. I like the RCA KU-3A ribbon.
I was fortunate enough to get that years ago. Realistically, with a good engineer and a good room, you can do a session with [Shure SM]57s and 421s. It's those thumbprints and colors with the other mics that make it wonderful. It helps, but a microphone is catching those airwaves. When you've got a nice Neumann tube mic and somebody gets in close, you get the proximity effect. Then you get those amazing things. It's great with someone who knows how to work the mic. Case in point: I've done so many records (rest in peace) with Jon Lucien. Working with him was a pleasure; he could work a microphone.
It seems like a lot of jazz and avant-garde performers like EastSide Sound. I've worked with the late Hal Willner. My friend (rest in peace) Lou Reed worked here. Laurie Anderson, as well.
Years ago, in the '90s, Laurie Anderson would come. Hal would come. He did the Weird Nightmare: Meditations on Mingus album with Joe Ferla; a great engineer. He mixed it on my Harrison Series 10 automated analog board. I'd assist Joe. He can go into any control room and come out sounding great. We had connections through the National Lampoon [Radio Hour] over the years. My good friend Paul Jacobs wrote Lemmings with Christopher Guest – that radio show they did! He was doing so many voices. Judy Jacklin, John Belushi's wife-to-be, was organizing the whole thing. The outtakes were so hysterical. It was amazing.
That predated Saturday Night Live, right?
Oh, yeah.
A lot of those people became SNL's original cast.
Yeah, like Chevy Chase. I got to play a little softball on the show league with them; the Lemmings league.
Of course, Hal Willner was long associated with SNL.
Hal's everything. He brought the Mingus date. Years ago, John Zorn. I was lucky enough to have him bring all his friends to my old studio. When the new studio came, Hal would bring some work. Marc Urselli [see his interview this issue] came to me back in the '90s from Italy and rode me like a dog to work here. To see Marc and John Zorn work together is symbiotic. It's mind-boggling. John's got the charts out there. I don't know how they read each other's mind when they work, but it's incredible. John kept food on my table for a very long time. He's an East Village man.
That's what I love about EastSide Sound. You have nurtured that scene by providing a home base studio that so many artists can come home to. I know that Les Paul did one of his last recordings here too.
Les Paul was a highlight in my life. My uncle and those Les Paul records! When I finally met Les Paul at a NAMM convention, I said, "Mr. Paul, I want to thank you for inventing overdubbing." He said, "Thank you so much young man! In fact, not too many people say that here at the NAMM convention." Bob Cutarella, the great arranger and producer, was working with my partner, Fran Cathcart. One day, Fran says, "I'm headed out to L.A." Next thing I know, I see a picture of Fran standing behind Jeff Beck and Cyndi Lauper, cutting basics with all these folks! Then the whole thing came back to EastSide Sound. Fran and Bob, Peter Frampton, Buddy Guy, Will Lee, Paul Shaffer, Hiram Bullock, and all the cats are here and contributing to Les' record, and I had Les in my control room! If you go to the PBS Les Paul: Chasing Sound documentary, you'll see EastSide Sound. Fran gave Marc an opportunity to work on it. Engineer Eric Elterman worked on it. I sat here and drove Les crazy asking him questions. He was great. He could stay up until four in the morning. I was in heaven! I had Les Paul in my house!
Tell me about some other clients who stand out. We had Donovan [Leitch] here!
You brought Donovan here! Let me tell you, my wife and I went crazy. The man has such energy. Thank you. He was amazing. The production you did; it was so much fun. I told him, "My wife, Mimi, has all your singles!" He said, "Where the hell is she?" She came downstairs to the studio and he said, "Mimi!" He's a smooth guy. My wife melted!
That's right! Any other sessions that stand out to you?
Well, pianist Kenny Barron. Tommy Flanagan, the wonderful piano player with the most beautiful fingers. Pianist Geri Allen. All the horn player friends. So many great jazz musicians came through here.
We had a lot of fun doing Hilary Kole's Judy Garland Project here. She and I searched all over town for a piano she liked.
Oh, she sounded wonderful. We have a nice Steinway B; a good workhorse.
What are some of your favorite live room features, equipment-wise?
Drum-wise, I became an avid Rogers collector and restorer over the years. Some clients love using them because it sounds good. The room has lots of booths. We're really the only room in Manhattan I know of that can do six or seven isolated areas.
The iso booths are so well-designed.
Even if you're doing a date with everyone in the room, it's nice to be able to put an amp in the other room and plug your guitar in in the center of the control room, or in the studio. When we're doing jazz dates, sometimes it's nice when a singer can have good isolation and the band can keep playing. We even recorded the New York Philharmonic here.
You do classical recordings here?
We worked with a company, Musicjelly, where they used GoPro cameras in every booth. In shifts of six, they had the New York Philharmonic. When it was all done, you'd have little tiles of each booth and each musician. You can press "Cello" and hear one cello alone. It's online at MusicJelly.com. It's quite amazing.
Coming into the control room, one thing that I'm very impressed with is your Harrison Series 10B console.
Let me give you a little history. In 1988 I went to Nashville and met David Harrison through a friend of mine. I was looking to upgrade and get a real console. The point man with Harrison was a young man named Gary Thielman. He showed me a console that Jimmy Jam and Terry Lewis were using. They did Rhythm Nation on it with Janet Jackson. All these moves. Then I realized that it was an analog board, but David Harrison figured out how to have a totally digital surface. He showed me how you press the button to load, and your whole mix and everything would come back in 30 seconds. The total picture: reverb, sends, auxes. Then Gary told me to come down to Nashville and demo the updated Series 10. When he clicked that button, in less than two seconds, the faders went flying, and all the static data came back. I was sold. The mixes were amazing! I didn't have to have three guys trying to do things at 15 second increments and edit it later. I could build a mix. Of course, today nobody but me uses the linear automation – the real automation where you can do everything. Now you have Pro Tools and basically the board is at unity. You can use the board reverb and EQs, but the bulk of mixing today is...
It's in-the-box.
Well, no. We have our multichannel A-to-D and we have total outputs, one for one, across the board. But when you say "in-the-box," yes, the mixing is in the box. You can do everything with Pro Tools. But we like to run it and get the sound through the board. There's a lot of iron in it and 30-amp power supplies. We burn electric to keep this monster on; but it's great. It's nice to break it out on a big board and get the final summing of all the buses and everything. It makes a difference.
You can't really replace it. That's the sound.
You let me mix Hilary Kole totally with the Series 10. You were doing the fader moving, saying, "Lou, I want the reverb to do this." I'd press the little red button, we'd do the reverb, and you were happy. The Series 10 is amazing.
I noticed as soon as I walked in here the very first time that there was no tape deck.
Yeah, I don't miss tape decks. Sorry.
When did you get rid of that?
At my peak I had a Studer A827 and a Sony APR-24 locked in the A room. We moved the Series 10 upstairs, built the B Room, and had the same configuration up there, with 48 tracks. What happened was I was playing with Sound Designer [the precursor to Pro Tools] back in the day. As time went on, Sound Designer gave me two tracks of digital. I could master on it. Then Digidesign came out with the two rack space, 4-track Pro Tools. Then they came out with the 888. Eight in, eight out, and you can slave three together. So, we put 24 in one room, 24 in the other room, and now we were recording in digital. I remember doing a date; I think with Benny Powell, the great trombone player. One of the players pointed out a mistake. I said, "I can move that note." He said, "You can move the note? Move the note." I moved it. Then, "Move that other note!" I realized, "Man, if these jazz guys like this..." John French made a 16-track head stack for my Sony APR, and I started using the best analog format ever; 2-inch, 16-track. I'd record 15 tracks of audio plus SMPTE [time] code. I'd have a band and get that big sound on the drums, bass, and the basics. Then I'd start locking that to Pro Tools to get some flyby tracks to add. It started getting to the point where it was just Pro Tools.
What year was that, do you think?
I guess it was '96 or '97. I think I was probably one of the first [digital] jazz recordists, doing a jazz date with Aleardo G. Buzzi from Switzerland. When he came, all the old-timers were here. People tried ADATs in here, but Pro Tools was taking over.
That's more than 22 years ago that you went completely digital.
Yeah. Marc Urselli caught the end of my Analog tape days. Now I also have Duff Harris who is an incredible asset to the studio as well as Rocky Russo. Then look what these guys turned into? They all became amazing engineers. The age of digital is a different age, but it's good to have those analog ears.
You know how good things can sound. I like that you have your apartment upstairs.
At my old place, I raised my son and my nephew over the studio! My son would never come down.
That really connects with the old Orchard Street scene, with the family home above the store.
The only time my son came down was when he heard Kool Moe Dee was coming. He was an 11-year-old white kid. "Kool Moe Dee's downstairs?" Then he wanted to come down.
What do you think is different now with your clients?
Well, it's the people who like acoustic instruments. That's the bulk of it. Fran is branching out a lot more with current music. We get some more of the hip-hop fusion work, maybe some EDM. But it's the John Zorns and his world, bringing people who pick up things with strings, reeds, and percussive things to capture with microphones. We're fortunate like that. Marc Urselli brings so much in, Fran Cathcart has his clients, and I bring my world. We also cater to independent engineers.
Your studio's booked all the time.
Yeah. It's a busy studio because the principals are engineers. I'm semi-retired; but I like to work and you can always call me.
I think you offer an environment for magic to happen. You can't expect that to happen everywhere.
Yeah, the environment is everything, and the client is everything.
How do you see the future for EastSide Sound?
Well, I see Fran doing his thing. He's been with me since the '90s, when he came up as a young man. He knows the current business. Him and Marc Urselli; as long as they carry the flame for EastSide, I'm proud. I keep paying that rent. New York is crazy. Keep the musicians coming; especially if people can appreciate live, real music, and the hours and years people put into honing their instrument. Look at yourself; all the work and all the gigs. You've got to keep in mind what it is to be a musician and get music recorded. The studio and musician are symbiotic. It's the joining of the two. It's the last note of the song. It's resolved. You made the recording. You can hear it, and of course you can make it better. Everything can always get better. Better chops, better recording techniques. But you gotta know the basics. That's this business.
I've learned a lot from you. It's a great studio, and I want everyone to know about it.
I was born in '49. I am so glad I lived through the '60s. It was amazing. I'm so glad I was able to experience those years; I can't explain how great it was. I hope kids today have something they can look back on, grab, and feel that they had something special.

Tape Op is a bi-monthly magazine devoted to the art of record making.