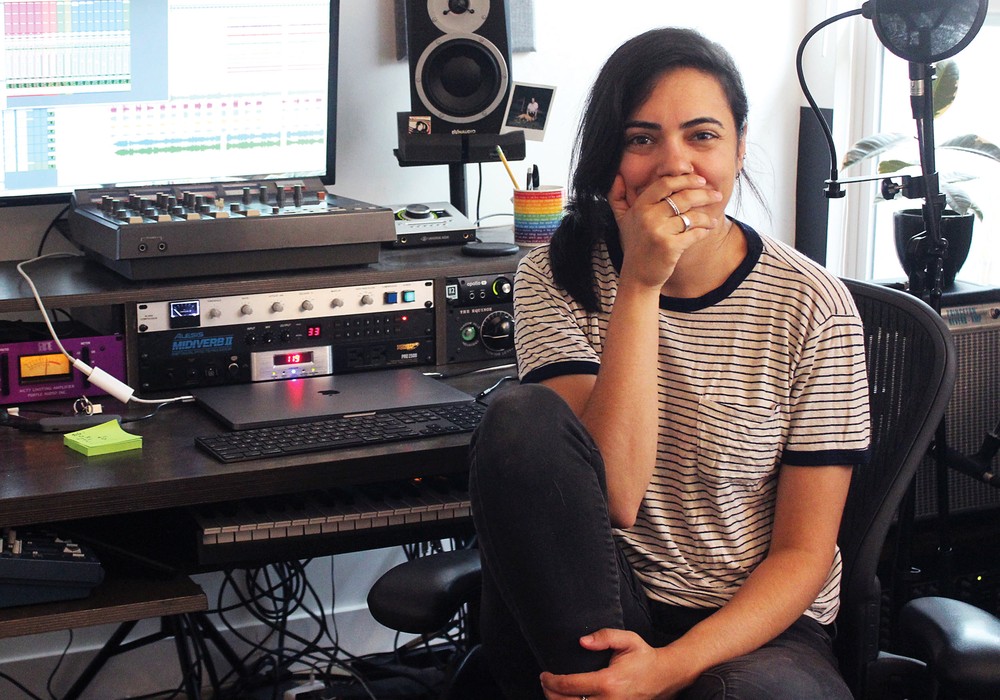 Sarah Tudzin loves solving sonic puzzles, in a quest to bring unexpected depth to her clients' albums as well as her own. With Illuminati Hotties, Tudzin's main songwriting outlet in which she is guitarist, singer, and producer, she's mined veins of punk, from tender power pop to SoCal-indebted prog. This year's release, Let Me Do One More, sees the band dialing in spacy sounds and crunched guitars to level up its heartfelt whip-smarts. As an engineer, Tudzin soaks up tricks from each of her collaborators. Considering her client list – !!!, Macklemore, and Weyes Blood are a few of the many – she's developed a multi-textured palette of sounds. I was lucky to work with her on mixing my recent Sad13 album, Haunted Painting, staying up all night to get the most out of Sonic Ranch's SSL console [Tape Op #94], and she's my go-to friend when I need production advice. Tudzin talked to me about how working from home compares to Sunset Sound, finding time for Illuminati Hotties when she's engineering others, and the emotional intuition that's become one of her most essential production skills.
Did you start playing music on drums?
Piano was my very first instrument. In middle school, I got bored of practicing and watched the film Drumline, starring Nick Cannon. I thought, "I wanna be that." I started drums in middle school band and quickly found out my high school had a horrible football program and no marching band. But jazz band was the thing, so I played drums.
But you went to Berklee [College of Music] for drum performance.
Yes. In the music industry I thought you could only be an instrumentalist or a manager. I had no idea you could be a writer, producer, or engineer. But when I got to college, they had a nice studio program with access to cool gear, and it occurred to me there were people very creatively involved in records who weren't necessarily playing on them. I got bored of drumming eight hours a day all alone, and instead wanted to be in the studio eight hours a day [with others]. So, I moved into their production and engineering program.
Did you study with Susan Rogers [Tape Op #117] there?
She's one of my favorite teachers of all time. She's a nut about recorded music and science. She had a whole psychology and music cognition career that came after engineering Prince for 15 years. Another teacher there, named Enrique Gonzalez [Müller], who has a Latin Grammy and did a Dave Matthews Band record, really got my organization and mix game up to speed and made a big impression on me. Prince Charles Alexander, who did a lot of '90s hip-hop, taught a lot more at the forefront of popular music, which was also helpful.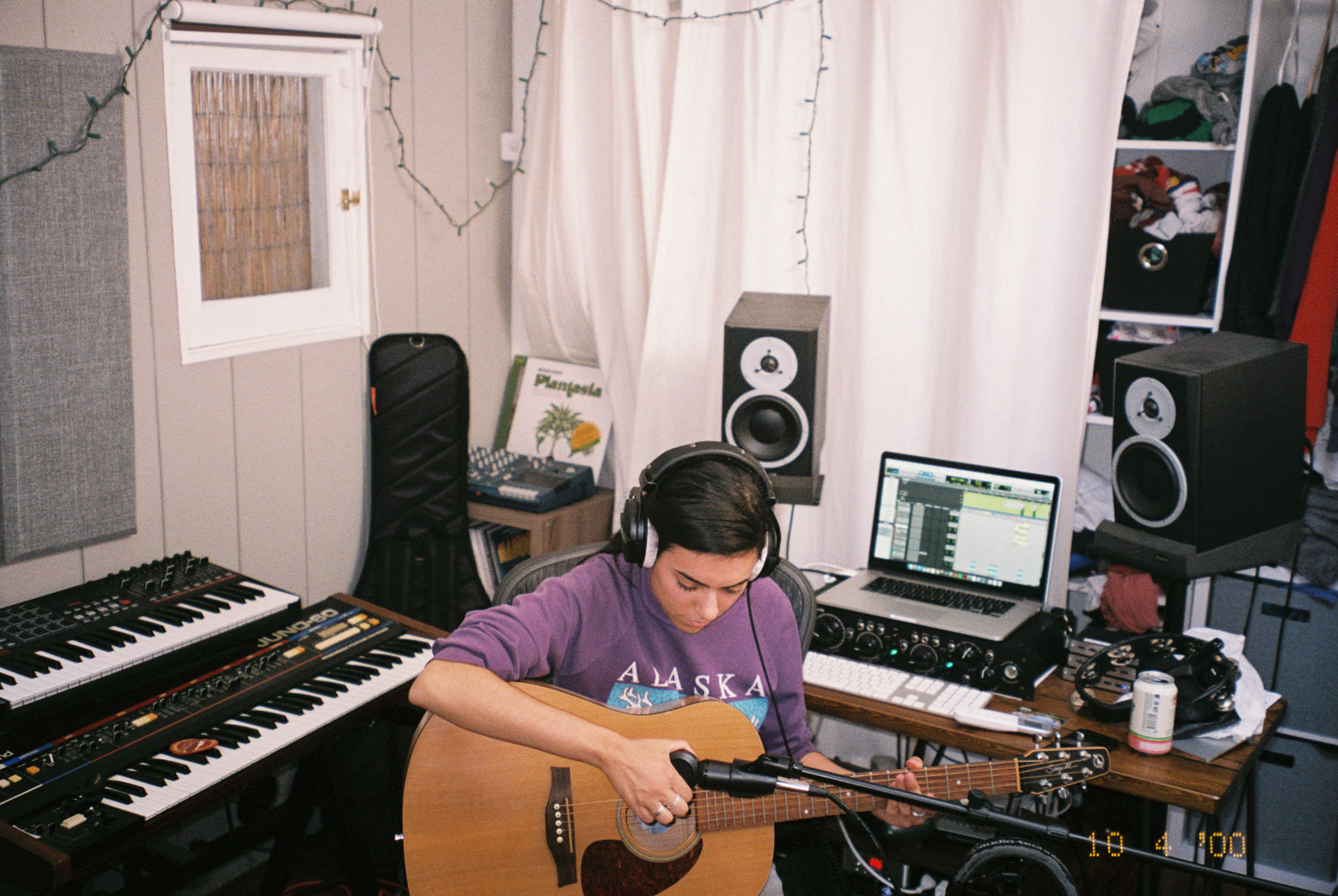 Were there other production heroes when you started recording?
I got into reading credits; most of the ones who stuck out to me were artists who produced, as well as engineers who seemed to have more say in the production. Susan, for example, started her career as a tech for Prince and she became a real sounding board for him. I was also into Justin Vernon [Bon Iver]; knowing how he approached music as a writer and artist, and that he did a lot of creative sound work. I loved Jamie xx and finding out he made The xx records. Brian Wilson is the obvious answer; someone who's a weird freak and touches every piece of those records, and makes a difference in everything from the songwriting, through arrangement, and through sonic choices. Emile Haynie had a production project. Ariel Rechtshaid [Tape Op #111]; I was hip to him early on. On Vampire Weekend and HAIM, he was so involved, in an artist's way, even though those aren't his bands.
What kinds of bands were you in, back in Boston?
I played drums in a lot of Berklee kids' bands. I didn't do my own projects much. I was writing, but not thinking I'd ever perform it onstage, nor did I try. I'd do a gig that paid me on the weekends, playing Irish rock.
That sounds very Boston.
It was very, very Boston. We'd play at random beer festivals. It was cool to get paid for music. I did a lot of theater and pit band, because I could read music well. As a kid, I played in random punk or ska things.
When you finished Berklee, I seem to remember you called around a bunch of studios to find work.
I graduated and briefly looked in New York City for studios. They were all like, "We'd love to have you intern!" However, I could not move to New York with a zero dollar paycheck. I moved back to L.A. and stayed at home. I started working at a big recording studio; large-format, old school vibe. I don't want to be disparaging, but it was a horror story. I was like, "I can't be cleaning toilets at 3 a.m. for the next three years." I'd call different management companies and make friends with the receptionists, who were usually my age, and ask if I could email a résumé in case their clients needed assistant engineers. I ended up working for the producer Will Wells – who went to Berklee – so I got in through that connection.
And you worked on some music for Hamilton?
Will had worked with Alex Lacamoire before, the musical director of Hamilton, so they farmed out a lot of drum sampling to us. They sent us GarageBand demos that were in disarray and asked us to remake the samples so that they'd sound cool and relevant. We dove through a lot of hard drive samples and some Logic samples and EQed and compressed them to sound loud. We referenced a lot of old hip-hop and figured out what drum machines they were citing. I worked for Will until he left to tour with Imagine Dragons as an instrumentalist. As he was leaving, I got a call from Chris Coady's [Tape Op #113] management company. They offered me a job; it was perfect timing, and I worked for Chris for three and a half years. When I first started working with him, it wasn't that busy because I was new and Chris was on a lot of mixing projects and didn't need me every day. I was also assistant engineering in Malibu at Woodshed Recording, which is run by a film scorer [Richard Gibbs]. It's a beautiful retreat on a point above Zuma Beach. Pop artists come through, because you can stay there and rent the house. Writing and vocal sessions come through, and Macklemore was one of those. They did some writing, and there was a song with Idris Elba on it. We tracked him singing, which was crazy.
What was it like moving between projects of that scale, and bigger but still indie projects with Chris, such as Porches and Weyes Blood?
I loved it. I could flex my taste well: subversive, lower-fi or lower-budget type work, as well as top-of-the-top, biggest names, biggest budgets, infinite time and resources situations. It was cool to have a hand in both. It was really interesting to see what levels of music create Top 40 and what are more fan-based projects. If I was exclusively in the pop world, it'd feel formulaic. Exclusively indie rock might be formulaic, in a different way. At the end of the day, everyone makes music similarly. It's about what tools you have around you.
Did any of those sessions change your approach to production?
Every session I've done is different, and everybody works with their own twist. I'm constantly morphing, even today, to catch up with the artist's requirements. There's a push and pull – how far can I push my own boundaries? How far can I push the artist's boundaries to fit my vibe, if I'm producing? Every good session has pushed me out of my comfort zone, where an artist asks for something that's never been asked of me. How do I do it in the most efficient way possible? There've been extenuating circumstances of all-night sessions – well, in our case [on Haunted Painting] it was a good one.
Nice. Thanks.
But sometimes people are raging, nervous about finishing; that's when the returns diminish by the minute. Suddenly it's 4 a.m. and we haven't tracked a note. There's a mental and physical comfort zone I've expanded in order to work under everyone's creative best-case situations. Not everybody can pull an all-nighter, even if they have to. Some people prefer to do three or four hours and that's all they can tap into for the day.
How do you gauge where to insert yourself as a producer with a brand-new client?
Some of it is catching a vibe. More than any technical or musical skill I've employed in a session, the most valuable skill is "hang factor." Being able to be in a room in a way that boosts that creativity. I've seen it in other producers and engineers I admire; being able to walk into the studio and catch an understanding for someone else's humanity. It's also about trying stuff out. I can ask to push the tempo, you can say no, and I can see, "She knows what she wants. I won't push ideas unless she asks." Other people come in more flailing and I know then that I have an opening to make a suggestion, and the artist will take it or leave it. In some cases, artists are completely reliant on the producer's choices. Gauging the situation, deciding if the suggestion will wreck the vibe, going for it and seeing if they'll choose it or not... I leave my own ego out of it.
It's emotional intelligence on top of the technical training; such a deciding factor in whether it'll be a good work fit. Are there other producers who feel like mentors or peers you can bounce those kind of ideas off of?
Especially in the past year, I've been in the studio completely on my own and I've missed having Chris around, where I can look over his shoulder, see what he's doing, and pick up tricks and mold them into my own thing. Where I get that info from now is from collaboration and trying things out. I don't wanna gas you up, but you have such a cool approach to music, songwriting, and production, and I learned a lot from those Sad13 sessions. I learn a lot from [my bandmate] Collin Pastore who mixes all of [Illuminati] Hotties' stuff. He's open to my ideas; he'll give me his suggestions if he feels there's production he wants to hear. We joke that he's a bit more square, whereas I'm more about throwing random shit against the wall. Where we meet in the middle feels like a great place. Everyone, now, is also a producer! So many artists do their own thing, in a cool way. When I get demos, I'm opening them up, like, "How did you do this? I don't work in this program. This sounds fresh and unheard of." I feel absorptive, and I pick up tricks wherever I can.
Since you brought up Collin and Illuminati Hotties, I'm curious if you're writing for that project in the background of your day job, while you work producing for others.
I've had to set aside time to do that. I generally overbook myself. You might know about this crazy thing where you say yes to everything, and then can't finish any of it? [laughter] I love to work on as much as possible, and then things go over schedule, either because the project is flowing that way or it's my bad.
It's not your bad! It's your attention to detail and your talent.
Totally. It's the creative nature of things. Once you get in the woods, it becomes more consuming than you originally thought it might be. I'm learning to set time aside for Hotties. It's hard to focus on both at the same time. Working for Chris, it was more automatic, technical know-how and less creative juice. It was easy to scheme in the background. Now, if I'm producing or a head mixer, my attention is on the artist at all times and it's hard to turn that off when they walk out of the studio.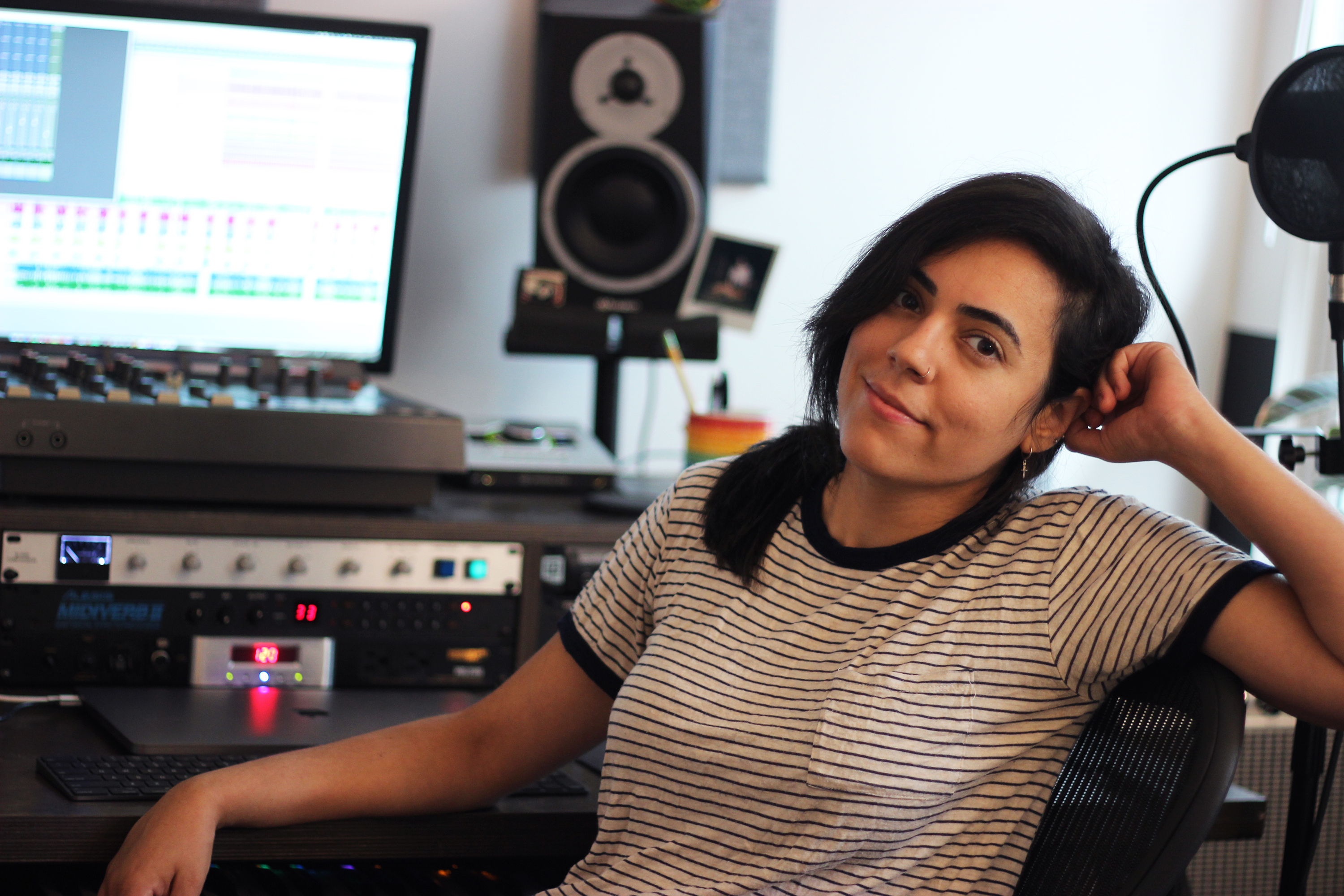 Because it's still your creative vision, even if it's not your songwriting.
Exactly that. If I'm producing, it says something about me as a producer. It's my time, myself, my energy. When the clock is off, I'm still thinking about finishing that thing. Working for others, I can feel, "Thank god, I have time to work on my own thing!" But it's been tricky for a couple reasons to generate new Hotties stuff in the recent past. I've been afraid to get into my own thoughts a bit. On Free I.H. (This Is Not The One You've Been Waiting For) I could be hyperbolic and nonsensical and it wasn't a product of emotional outpouring like the third record [Let Me Do One More] was.
You're one of the best mixers I've worked with. Is that high stakes attachment part of why you have Collin mix?
Totally. If I mixed Hotties it would never come out. I take on a lot as the producer, writer, artist, and engineer. Having the accountability, as well as needing to get it off my hard drive because Collin has only so much time to mix it, has been helpful to finish. If I mixed it, I'd spiral on it forever. I'd find things to fix and I'd never get it to the point where it was functional.
For mastering, you work with Jett Galindo [at The Bakery]?
Yes, Jett did the last two. Sarah Register did the newest one. It was cool. I've mixed a lot of stuff that has gone to her; she works magic.
What are you seeking out in a mastering engineer?
Generally, I want an open dialogue. It creeps me out when my last step is sending it to mastering and I never hear from them again. I like to be in on the process, and for mastering engineers to critique mixes and give notes! I love to hear masters back that have the spirit of the mix but feel more buff. I don't want to hear a completely different take on the song. That's freaky. Some artists get it to where they want mix-wise and want to see what happens in mastering. For me, I'm like, "This is what the record sounds like. Mastering is the fairy dust." And Sarah Register is really good at that. She understands the soul of the mix, as well as the decisions made in production, and she augments those instead of adding aggressive EQ fixes.
Your vocal range in Illuminati Hotties spans widely – it can be aggressive, outlandish, sweet, or cartoony. What's your tracking process on vocals? I know [pop artist] Maddie Ross engineered some vocals on your song "MMMOOOAAAAAYAYA."
Yes. She also [engineered] vocals on a song called "Joni." I asked her to hit record any time I didn't want to think about the computer while singing.
I assume you don't want to deal with other people when you're doing some of the more extreme vocal takes?
Yes, 100%. Maddie is so non-judgmental in the studio and likes to go the extra mile. She goes overboard on a take rather than edging toward the line. She'd rather hear or perform a vocal too much and then decide what she likes. So, I was comfortable with that setup. Weirdly, the sweeter stuff is what I can't do in front of people.
That makes sense. When you know someone's in the room, you project differently. It gets hard to approach the whispery register.
It's hard, for sure. And I don't have a setup with a separate vocal booth. For Free I.H. I did a lot myself, and it's faster; but it's a lot of starting and stopping and piecing together as I do it. If I have someone else running Pro Tools, I can do a full pass, and then say, "Okay, I'll do it again. I'm gonna think about the chorus more."
It's too easy to punch in when you have all the power.
Exactly, it's too much power! I'll punch in half a syllable!
Your home studio [Snack Shack] has some circuit bent keyboards and a small arsenal of gear. What are your faves when you're working from home?
There's a blessing and a curse with a small studio. My whole life, I've been working within my own budget and it's been a slow process of building up the gear I do have. But it's served me well. Go-to stuff on every session: There's a [Roland] Juno [synth] I got for half price and it sounds awesome. The main piece of my studio is this Shadow Hills Equinox [mic preamp]; everything I mix gets split out through there to hit another stage of analog sauce. That circuit bent keyboard you brought up is another favorite. It gets crazy oscillating feedback if you patch it together the right way, which I use more than guitar feedback. One of my favorite noisemakers is Hologram Electronics' new Microcosm pedal, which sounds magical on everything I've run it through, drums and vocals included.
How about mics?
The [Shure] SM7 is up in my room at all times and I do vocals through it. It's a workhorse and I've never heard it sound bad. I also use it, lazily, to track random guitars. The [Sennheiser] MD 421s are another favorite. Whenever I put them on something new, I'm like, "Is this the only microphone I need?" I have a phone with a 1/4-inch output; using that on guitars or rock vocals for a moment of flavor is a lot of fun.
Is there a consistent vocal chain, or is that tailored to your different vocal characters and different clients?
I switch back and forth between preamps on the Equinox. I also use a little API rack depending on the vocal. I was trading around and borrowing compressors for a while, but I settled on this Purple [Audio] MC77. It sounds really cool. Any time there are clones, I'm skeptical, because I've had the luxury to use the real deal ones. With Chris, we were at Sunset Sound. There are no realer mics than Sunset's mics, compressors, and whatever vintage gear was around. It's funny to try a [Neumann] U 47 clone – it's probably a great mic, but often doesn't sound like the real thing to me. That's the unfortunate part of having had my hands on the 50-year-old one from Germany!
You've gotten spoiled. You work in and out of a lot of studios; are there all-time favorites?
One of my favorites in L.A. is 64Sound, which Pierre de Reeder [Tape Op #109] runs. It's one of the few spaces I've been in that has a lot of vintage gear but it's all working! I've been to a lot of spots where I walk in, "Whoa! Fairchilds!" And the guy is like, "Ah, actually, a tech needs to work on those." That sucks. Chris and I made a record in London at State of the Ark, owned by a guy who wrote some Tina Turner hits. They had an old EMI [TG12345] console that the Rolling Stones and Pink Floyd and everybody tracked on. It was one of the most amazing consoles I've heard. Sending drums through it sounded like a record already – immaculate, vibey. The faders were rocket ship levers you pull toward you. Very cool!
We both like Sylvia Massy [Tape Op #63] and her techniques. Do you have any bizarre setups you've loved?
Oh, yeah. I tracked Show Me the Body; we wanted to get one part of a song to sound live. They had a show at a DIY venue downtown, so I hung a mic in a cement stairwell with an amp ten feet away on the floor below. The lead singer plays banjo – plugged into that amp, the feedback was crazy, a great sound I could never replicate because I don't record in warehouses much. That was a fun one. At 64Sound I did a record with Lou Roy. One of the songs was classic-sounding, almost western. We tracked strings; it was natural and woody. I had her and the other guitarist sit and face each other. I hung a ribbon mic above them, and two mics on them, and some room mics far away. They played live together and the blend of all those mics sounded so earthy, like you could reach out and grab it. Hearing them play together, and how the mic setup interacted, was a moment. I pulled up the mics and didn't have to do much, other than clever placement of the players and the microphones.
I know there are tools you like in the digital realm, because I always run my plug-in purchases by you.
The [oeksound] Soothe [dynamic resonance suppressor]; we've talked about that, and I use it on everything. The [Aberrant DSP] SketchCassette [lo-fi tape plug-in] has been my get out of jail free card. When an artist doesn't know what to do, I'm like, "What about this?" And they love it. A session I mixed recently for Justin Courtney Pierre didn't use much, plug-ins-wise, but they used an Avid plug-in I didn't have. It's BBD Delay – chorus, vibrato, looks like a guitar pedal on the computer. It sounded awesome and I bought it. I've used that a lot lately; it's spring reverb-y, probably modeling an old Boss Chorus. I use FabFilter on everything. Their compressor and EQ are easy and transparent and flexible.
A lot of your recent production and co-writing is with bands who are more your contemporaries, in terms of touring and sound, like Pom Pom Squad and Kississippi.
It's been great. When I was writing Kississippi tracks with Zoe [Reynolds], she had so many ideas and wanted someone to organize and reshape and build them to the most powerful version. She wanted to be poppier than the last Kississippi record. When I get to write with someone for their project, it's cool working on subject matter and phrasing that's not my voice. I'm thinking about what Zoe would say, making concessions to what she thinks is the better lyric, instead of driving the train. For Pom Pom Squad – that was a producing, engineering, and mixing [job]. I feel I hit that project at a perfect time in their history, where they had buzz and a few EPs out, but I'm not sure they'd yet hit on the core of what [frontperson] Mia [Berrin] wanted the band to be. Mia functions from a cinematic, holistic perspective. She wanted to know how to smash all these sounds together and create a larger-than-life thing. That was exciting, doing a debut LP with a band that has so much vision. They just needed some guidance to accomplish it.
Are there current trends you like or avoid in producing and mixing?
Interesting. There's nothing I'd purposely avoid. There are sounds that are tired. We've heard a wavy guitar with punchy, dry drums over and over again. It's satisfying in a lot of contexts, but I feel myself trying not to make that record, because there's so much more you can do. But I don't avoid much, because I want to learn as much as I can. There's always some context where a sound is right. I've fallen into the YouTube trap and searched for inspiration recently. On TikTok, I've learned a lot from random producers who will try something for lack of better knowledge, but it's a great idea, because it's homegrown. I've tried to get into Ableton [Live]; some parts of it are easy and natural. The only reason I don't [get more into it] is I've spent so much time in Pro Tools, even though it's harder to accomplish some things I want, like with pitch. There are 16-year-old DJs on YouTube who are masters of that program, so I watch them make a track, and try to do something similar.
Has your workflow changed with all this time off tour?
More and more, I try to make things streamlined. One of my biggest hang ups working on my own music is getting out of my chair and plugging things in. Lately I'm setting things up in a clear, organized way: The vocal mic is always through the compressor. An amp always has a mic on it. All my pedals go through a little ten-channel Alesis mixer that's a rack unit, and all my keyboards are patched through that. I just pull up a fader. That's been the biggest workflow change; being ready to go, with very little motion.
So often I stay in the box because I don't feel like going into my basement and setting gear up.
I know you can approximate things with plug-ins in an amazing way, close to the real deal. But if it's all ready to go, it's so fast to get the sound you really want. That's been huge, and being off the road… I don't have as extensive a tour history as you do, but I was on tour for 14 months before the pandemic. And then it became studio time. I was able to get in and out of a few studios, and it's been fun to get out of my normal routine at home. It's easy to fall into a trap where you're pulling up the same sounds constantly and not innovating things because it's already set up in a way that sounds good.
But if it works, it works!
If my amp wasn't set up with a mic on it every day, maybe I'd pull out a different amp or try some creative placement, like I do when I'm in someone else's space because they have different things that are all reset to zero. But, overall, it's important to consider the room in which you're functioning, physically or metaphorically, and to honor it as a sanctuary for creativity! Whether it's your bedroom or a big fancy studio, creating music is such an awesome privilege we have. Collaborating with others who love it is even greater.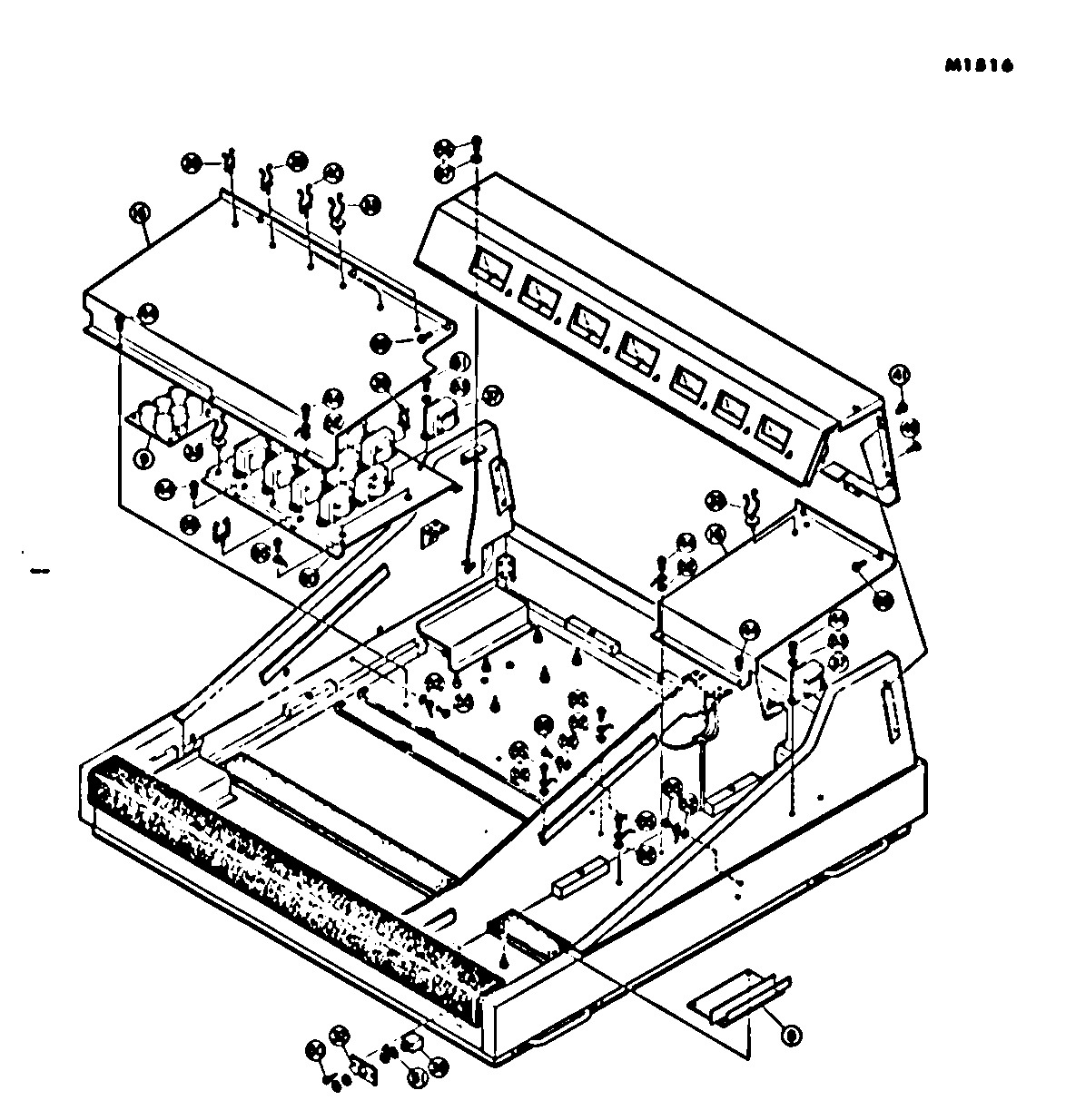 Tape Op is a bi-monthly magazine devoted to the art of record making.