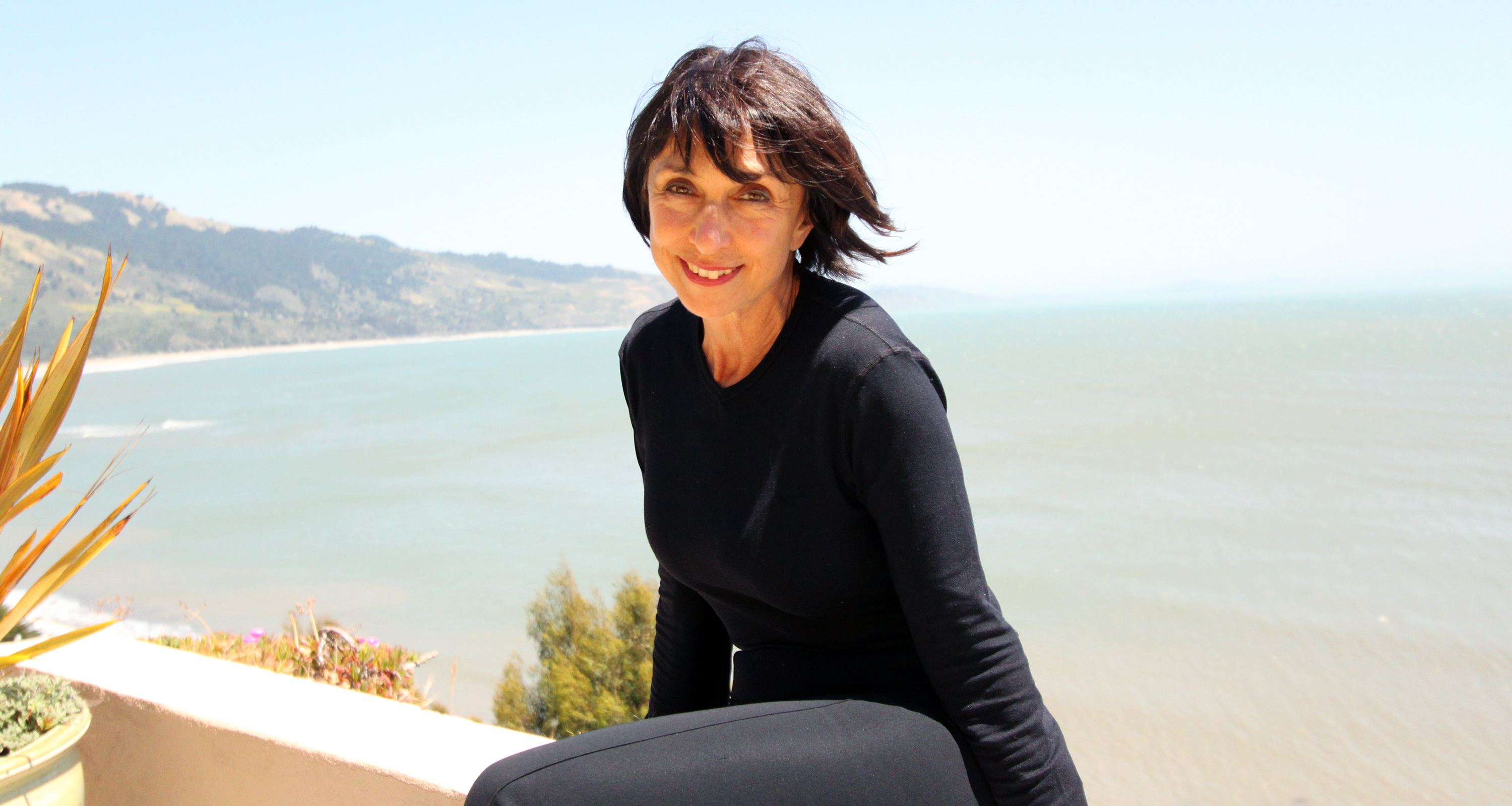 Suzanne Ciani is one of my neighbors (who has become a good friend), so it's almost too easy for me to overlook how massive her contribution to music and record production is. That is also due in part to the fact that she is a very warm and open person, and is offhandedly modest about her life's work. She's quite happy to let me store my surfboard at her house, as it's right next to my favorite surf break. When I see her, we're just as likely to talk about cooking Italian food as making music, so this interview is long overdue. When I was in college, I read interviews with Suzanne in Keyboard and dB magazines. Given all of this history, I was pretty psyched to finally be able to interview her for Tape Op.

Marsha Vdovin (+ feature photo above)
Suzanne has a wide circle of friends and professional colleagues; as such, she is always busy and on the go. She holds a dual citizenship passport, traveling yearly to visit her Italian family. I'm continually impressed by how much activity she can pack into a year. One of the main things that really impresses me about Suzanne is that she is essentially now on her fourth career. She began as a composer, working in the then very new electronic music field. From Boston, she came out to U.C. Berkeley for a master's degree in composition, moonlighted at the San Francisco Tape Music Center at Mills College in the early 1970s, and worked closely with seminal electronic music designer/builder Don Buchla. Next, after a brief stop in L.A., she moved to New York City and opened Ciani/Musica, Inc., one of the busiest commercial music studios of the day and one of the first to use synthesis to generate sounds for radio and TV commercials. Her synthesized sound of a bottle of Coca-Cola being opened and poured became one of the most iconic sounds in TV commercial audio. During this period, she scored the Lily Tomlin film The Incredible Shrinking Woman, played on a classic Star Wars disco album (Meco's Star Wars and Other Galactic Funk), designed the sound for Bally's Xenon pinball game, and even appeared on Late Night with David Letterman demoing her vocal processing "voice box."
Next up, Suzanne embarked on a solo music career, becoming one of the most successful artists in what came to be called "new age" music. During those years, she recorded with artists such as Vangelis and Elliott Randall, and released many albums. She's been nominated for Grammys, taken home Clio Awards (for advertising work), and was presented a Lifetime Achievement Award by the Women in Audio Section of the Audio Engineering Society. She's also had a full-length feature documentary created about her, A Life in Waves, released in 2017, as well as being featured in the new, highly-acclaimed documentary Sisters With Transistors. And this is still only scratching the surface of all she's accomplished. In 1992 she was diagnosed with breast cancer, and, after a full recovery, she decided to move to a small home in West Marin County, California, overlooking the ocean and to simplify her life. That didn't last long, however, as a new, younger audience discovered her music in the 2000s, and she's now an in-demand lecturer and concert performer on her modular Buchla synthesizer. Beau Sorenson and I managed to catch up with her at her home in early fall of 2021, a few days before she left for concerts in Europe and a visit with her Italian family.
Most people have a hard time doing one thing well. You've had four distinct careers. How have you managed to explore it all?
I'm a double Gemini. This is what happens. There are four people living in me, and I'm just now getting to know them. I'm always incredulous that things do change. I always said when I started the Buchla that I would not go back to the piano again. Then when I started the piano, I said I would never go back to the Buchla. Well, then I went back to the Buchla and I said I wouldn't go back to the piano! Now I don't believe myself at all. I know that I don't know what's going to happen. So, this is a surprise to me; but I'm used to surprises. Getting out of New York and commercial production, that was really a health issue. I got sick. Maybe it had nothing to do with my life there, which was intense; I loved it. But I got early breast cancer. It was a signal to me that I was supposed to change my life. I left the big city and came to the end of this dirt road, after my treatments.
You embrace the surprises?
I'm a follower. I have an instinct for a path, and I explore it, as if it's opening up in front of me. I don't come up with an idea and then pre-plan how to go there. I'm organic. I go with the flow.
I'm curious about your time in NYC when you started Ciani/Musica. That was groundbreaking at the time, not only to pack up and go to New York, but to have this idea of starting a studio that made noises for people.
Well, I went to New York to do a live Buchla performance in quadraphonic. I fell in love with New York. I loved the smell. I loved the energy. I felt the minute that I got there that that was where I belonged. So, I never went back to L.A. I didn't even have my belongings with me. I had them put in storage. I just had my Buchla for that concert, and I stayed in New York. Then I got hungry; I was starving. My brain said, "You've gotta find a solution to this." I had done a commercial when I was still in northern California. I had done more when I was in L.A. I had worked in film in L.A., teaching technology to film composers. There was a real interest back then in the film world for this new thing. In New York, I tried to make a career as a performer on the Buchla. What stopped me was that they wouldn't put up four speakers any place in a theater. I'd be at Lincoln Center with a concert scheduled and I needed two more speakers in the back of the room, and they'd say, "What? Are you crazy?" I said, "Well, if you don't put them up, I can't play." That was a dealbreaker. Then I worked for a year and a half trying to get the theaters to change. I started a non-profit corporation called The Electronic Center for New Music. I had a lot of people from the AES on my board, people from the speaker industry, and folks like that. I got to the point where nobody would listen to me because I wasn't rich and famous. I thought to myself, "Well, I'd better become rich and famous." That's what triggered my appetite for moving forward commercially. I stopped wanting to be the Buchla performer, and I started to go after making money with a vengeance.
Where was Ciani/Musica?
I had an apartment at 40 Park Avenue. With the first iteration of Ciani/Musica, the studio was in my apartment, and the office was at 1650 Broadway; the classic music building of all time, right near the Brill Building. It was wonderful. I didn't have...
The rest of this article is only available with a Basic or Premium subscription, or by purchasing back issue #148. For an upcoming year's free subscription, and our current issue on PDF...