A "typical" Tape Op interview might follow the path of playing music, learning engineering, and becoming a producer. Garret "Jacknife" Lee took the path of playing in a punk band, quitting to do electronica, doing a multitude of remixes, and then becoming a producer. Why is this interesting? Check out records by U2, R.E.M., The Killers, Snow Patrol, Bloc Party, The Hives, Weezer, One Direction, Silversun Pickups, Editors, Modest Mouse, and his recent collaboration (BAMANAN) with Malian vocalist Rokia Kone?, to see why.
Hello!
Are you at Jackpot! Recording Studio? I was there maybe 13 years ago.
Yes, I'm here at my studio. I recall that you came in to record the demos for [R.E.M.'s] Collapse Into Now. It was an honor to have you all here!
I never know if recordings are demos or not. It's just always, always recording. Michael [Stipe] wasn't there. I loved your place. I was a bit intimidated by being in the room, because I'd done one record with them and I didn't know if I'd be invited back. Tucker Martine [Tape Op #29] was there, and he's fucking awesome. He's made some great records. I thought, "Well shit. Tucker's there! I'm not going to get this record." I was lucky enough to finish off that record.
Those last two albums you did with R.E.M. were really direct, and the songs were fun when I saw them live.
Well, it was great when they were in the studio. That was the amazing thing. They would count to four, play, and be done. The first record I produced, Accelerate, we did in maybe eight days in Vancouver [Canada]. Then we went to Ireland where we did these live rehearsals, which we recorded and turned into another album, Live at The Olympia. Then we went to a residential studio [Grouse Lodge] and did two weeks there, and then went to Athens, [Georgia,] to a church. The whole thing sounded that way when it was recorded. The only thing I added to that record was I said, "That it's. That song's done." We stopped every time the energy level started to dip, or we lost the excitement or the fear. We stopped after two weeks, each time. It may have kept us on our toes.
It's probably smart.
I think I've made some great records. Some sound good. Some have been useful to the artist; in that it's kept them going or gave them another lease on life. A lot of times it's not down to a good hi-hat sound, the snare sound, or it's over-compressed, or whatever. That's some of it. But some of it is, "I can't believe we actually got a record from them." When I did the Neil Diamond album [Melody Road], he knew it was his last record. That was a tough one to do. I was very happy that he ended his career on a record that he loved and felt was exactly the record he wanted to make. Neil wanted that, and R.E.M. wanted a record that they could feel proud of. You know it's a great album when it has a central focus; not a concept record, but it has a singular focus. Everyone's intention is the same and we're all in.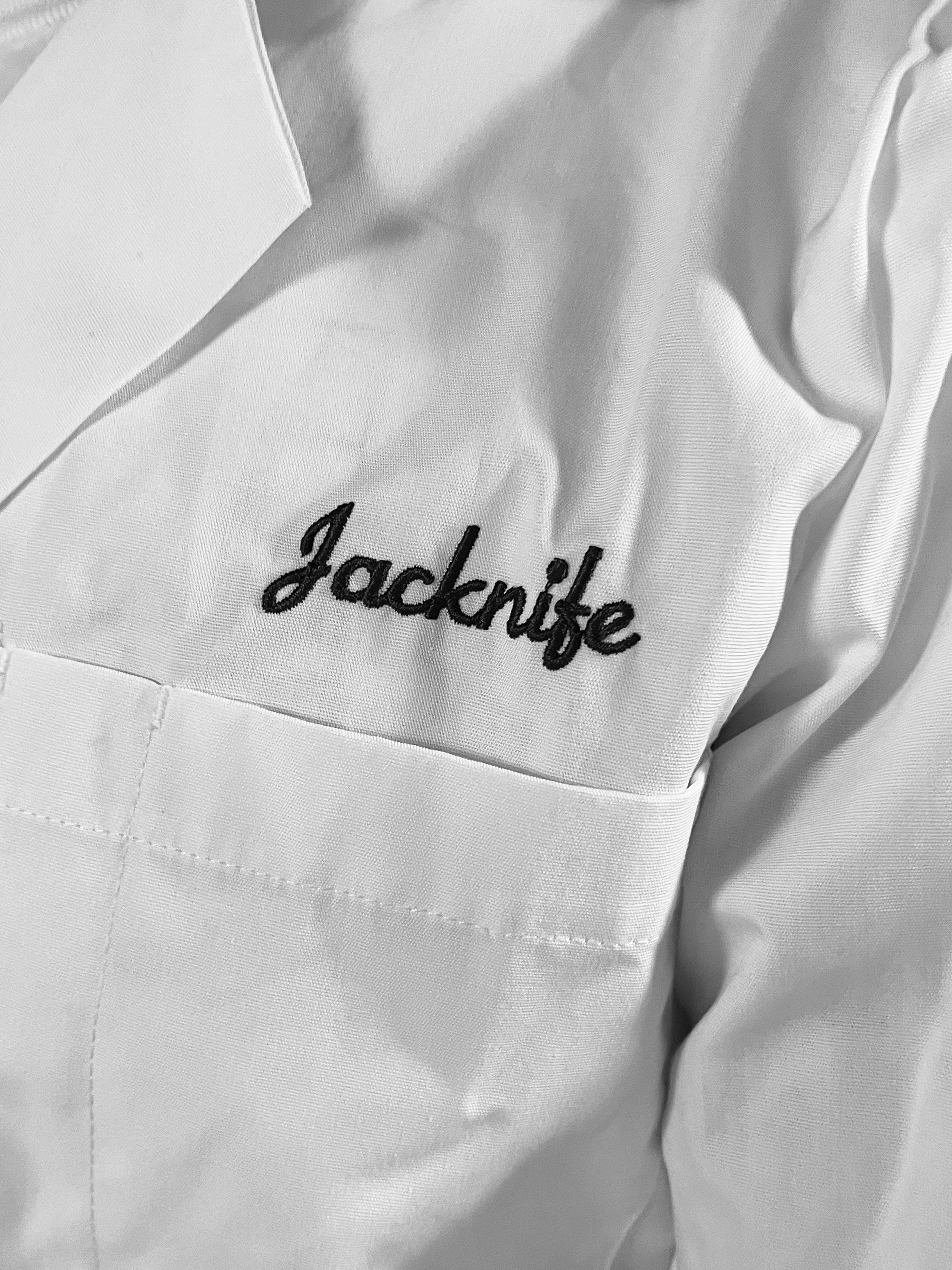 How would you describe your recording and producing process?
I started off recording to tape through boards. I never paid much attention when I was starting out because I felt it was somebody else's domain; I was made to feel that way, which is fine. I was part of that, too. But there are certain roles. It's a bit like in the old Abbey Road [EMI Studios], where there were men in suits and men in lab coats. I actually have a coat with my name on it, to remind me that there's a craft to this. When I started making my own records and remixing, I had a laptop and used [Apple] Logic. It was portable and it worked. It forced me to make decisions on the way. Initially I felt like I would make destructive decisions with the audio. When I started producing for real, and producing bands, I had to go from that setup into a studio, and I didn't like it. It's probably a bit like when I was in a band, and we used to record through a boom box at rehearsals. It would sound great, I guess because of tape compression and all that. Then we'd go into a studio; we were all separated out, and the glue is gone. We'd sound terrible. I could hear weird transients because of the separation. I used...
The rest of this article is only available with a Basic or Premium subscription, or by purchasing back issue #149. For an upcoming year's free subscription, and our current issue on PDF...