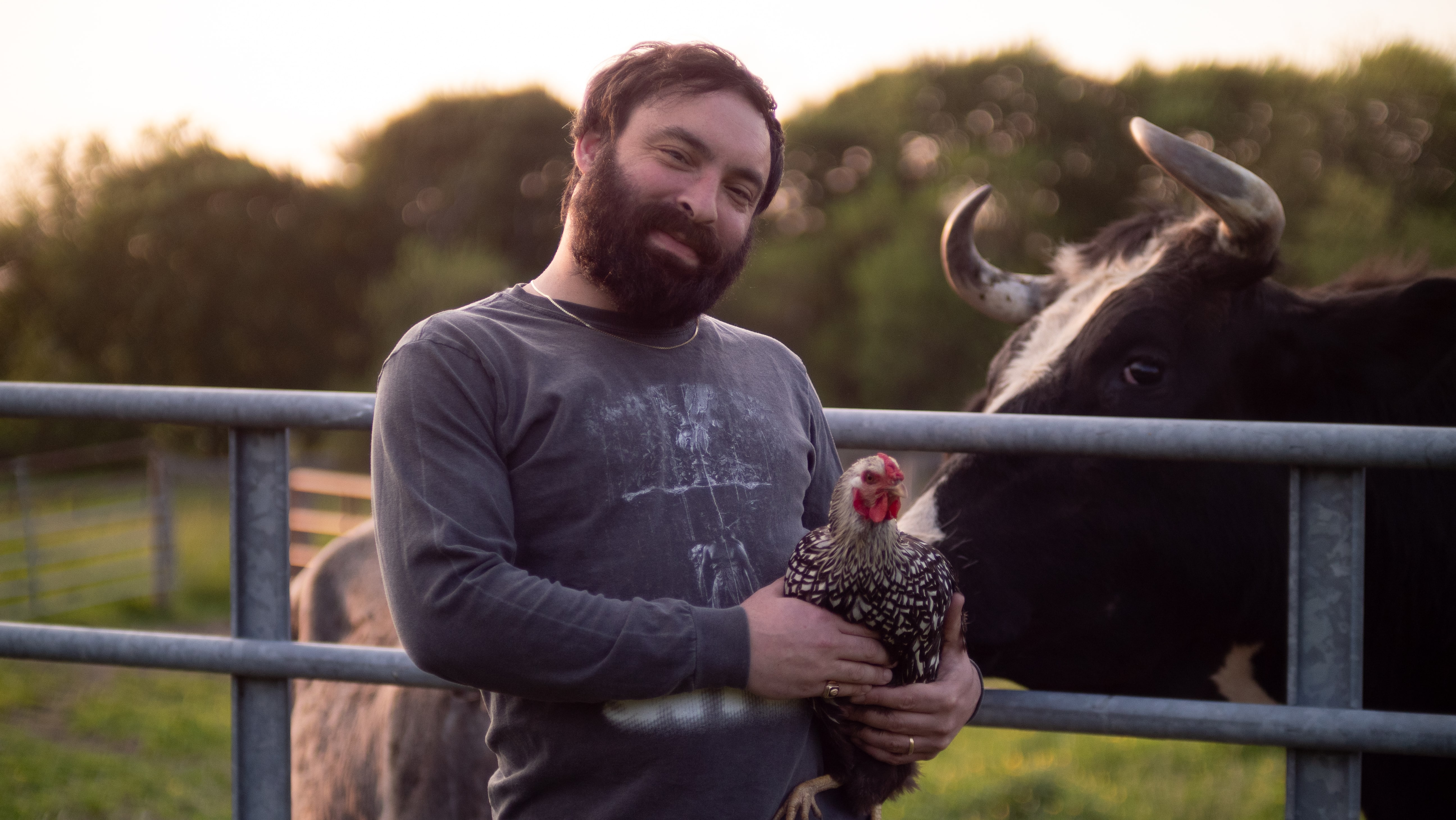 Photo by John Forrestal
If you've been keeping up with the explosion of popularity around hardcore and heavy alternative music, chances are you've heard the name Jon Markson. After a decade in the trenches as a producer and performer in Brooklyn's punk and indie scene, he has returned to his native Allentown, Pennsylvania, and formed a close alliance with The Animal Farm studio in bucolic Flemington, New Jersey. Studio owner John Forrestal operates the farm as an animal rescue but also as a tracking destination for bands who want to escape New York, or maybe just talk to a cow. I arrived on a crisp fall day to meet these two and hear about all the noise that Markson has been making on the Farm.
What were your early musical influences?
As early as I can remember, I was drawn to the guitar. My older cousins were in bands and introduced me to a lot of alternative music. Everything from Bad Religion, to Pinback, to Pig Destroyer. They gave me an old guitar, so I started teaching myself. Allentown and the Lehigh Valley had a pretty active scene, so my friends and I formed bands as soon as we could play. There was a high concentration of aggressive, technically-minded guitar bands of a wide variety. Arthur Rizk [Tape Op #150] is from nearby Easton, PA, and I would go see his grind bands completely tear the house down. It was inspiring.
It must be something with that grey valley weather. What lead you to producing?
From moment one, my role has always been the strong "support the bigger picture" ideas guy. I did write songs alone, but I was more often writing with others; helping them arrange and conceptualize. I got an 8-track not long after getting a guitar, and I obsessed over the navel gaze of recording my own songs but also helping other people record theirs. A family friend, Eric Eisenberg, played in my favorite local bands and had one of the busier local studios. He took me under his wing when I was in high school; he included me in his bands, showed me how to cut records and use gear, and generally how to see/hear a project to the finish line. My mom is an amazing pianist, and her cousin, Lori Goldston, played cello with Nirvana on the MTV Unplugged in New York album, as well as on some later tours. That planted this seed in my head that one could have a rock 'n' roll career without being the rockstar.
How did you end up in Brooklyn, [New York,] at The Gallery [Recording Studio]?
I went to college as a music major and continued to make records for myself and others. I interned at a few different studios and landed at The Gallery in 2010. It was in the infamous McKibbin Lofts in Bushwick, and it was built by Brian Forbes and Keith Parker; hungry New York engineer types working on a lot of neo soul and free jazz, respectively. They taught me the Jedi brain of handling sessions and dealing with artists. They, along with my collection of Tape Ops, taught me that it was less about scooping some mids out of your kick drum, and more about realizing that you shouldn't compare an artist's music to another artist's music during a session. After graduating, I joined the band Such Gold and started working at The Gallery full time, thrust immediately into back-to-back sessions and touring for six months a year. For the first few years my rent was very low, and studio overhead was even lower as I was living in the studio at the time. There is an incredible scene in New York. I would record an MC on Monday, a jazz ensemble on Tuesday, and an EP for a punk band on Wednesday. It's a creative mecca for a reason.
Your last stop in Brooklyn was in the Pfizer Building. What was the pivot to leave the city?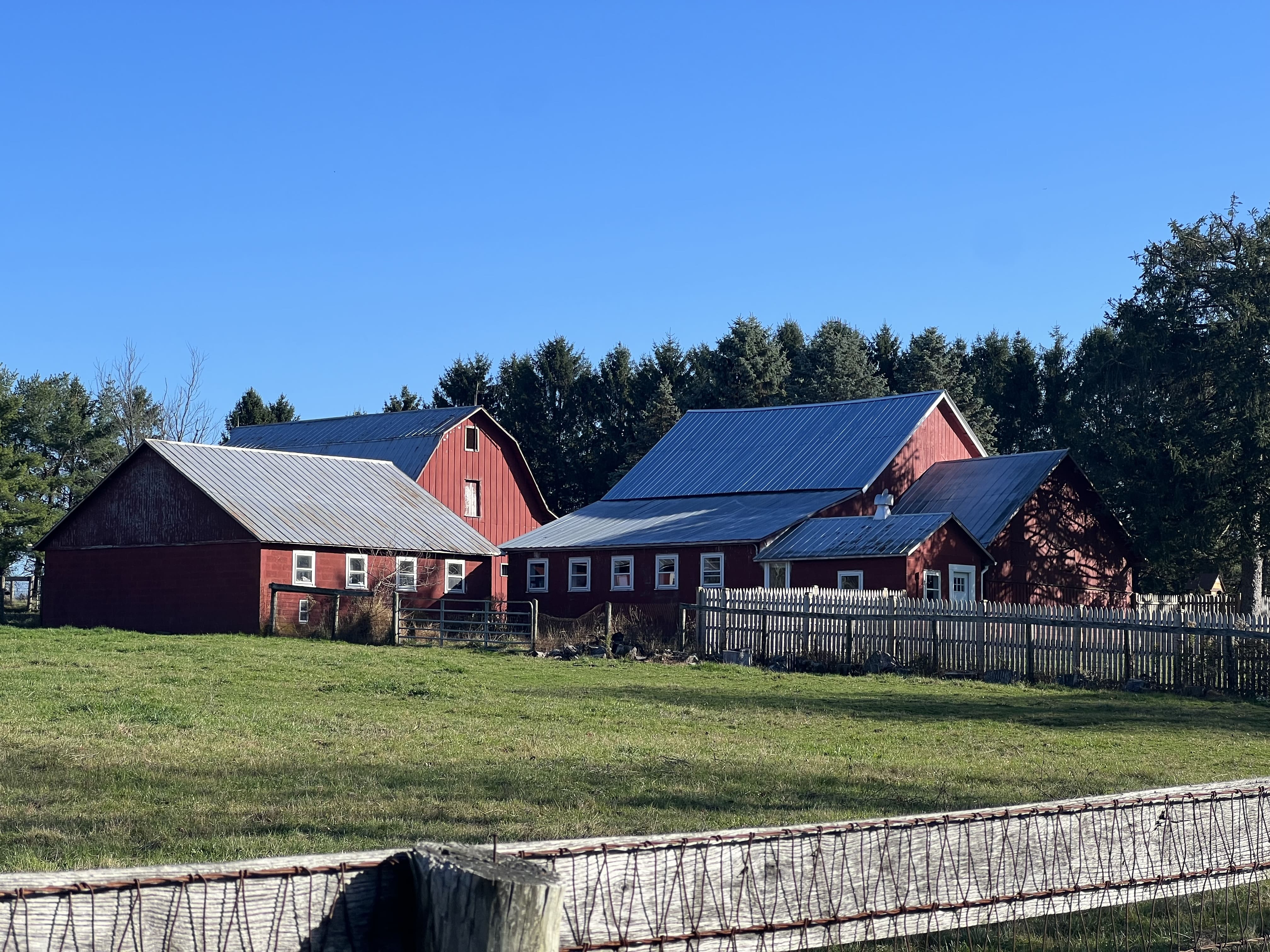 The Animal Farm
It became clear that I had to leave when I realized that 75 percent of my work was with full-time touring bands. I love New York City, but I was feeling a little creatively stifled by being around everyone's anxious energy. I'm not an anxious person myself, but being around that, as well as not having access to nature, was starting to grate on me.
How did you find the Animal Farm?
I came here to buy a pair of Yamaha NS-10s from John when I came back to Pennsylvania to set up a studio. He's passionate about making records, but he's also a teacher with a full-time job. I immediately asked about doing a record here, and I've done about 90 percent of my tracking here since. There is...
The rest of this article is only available with a Basic or Premium subscription, or by purchasing back issue #156. For an upcoming year's free subscription, and our current issue on PDF...