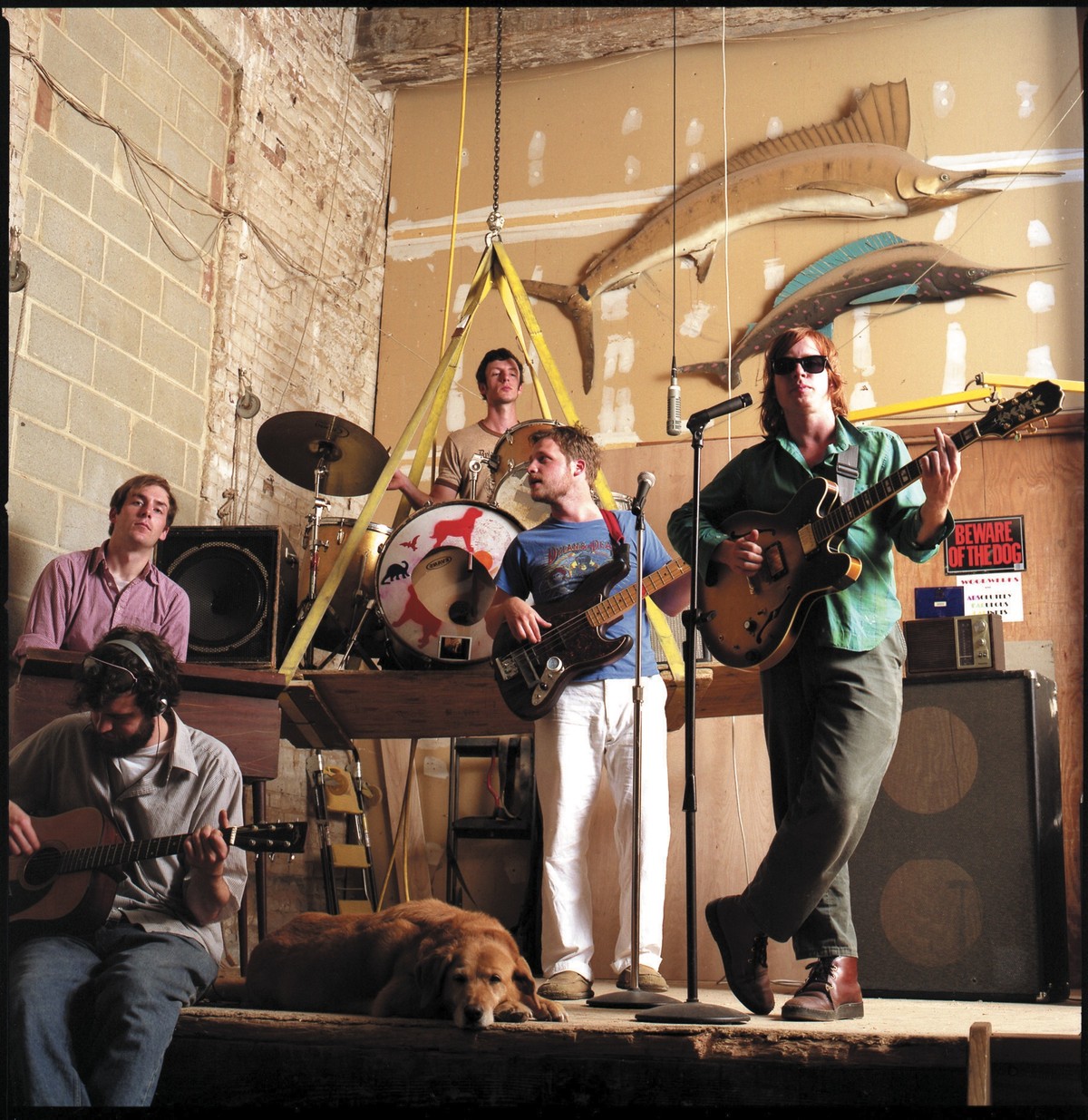 Scott McMicken is a founding member of the band Dr. Dog. Along with Toby Leaman, Scott began writing and recording songs in his Philadelphia basement with very primitive gear, like the Tascam 388. Some of these early recordings found their way into the hands of My Morning Jacket frontman Jim James, who invited Dr. Dog to open for MMJ on a US tour. Upon returning, Dr. Dog recorded Easy Beat, which landed the band record deals, simultaneously being released in North America by Park the Van and in Europe by Rough Trade. The success of Easy Beat allowed Dr. Dog to devote all of their time to recording and touring, and also allowed them to vastly expand upon their humble basement recording setup. In 2006 the band bought a studio, American Diamond, along with longtime friend and engineer Bill Moriarty. Besides Scott and Toby, Dr. Dog's current lineup includes Zach Miller, Juston Stens and Andrew Jones. I've had the pleasure of working with Scott and the band on a few occasions and really enjoy his approach to making records. It was great to catch up with him recently and talk about his recording process.
Tell me about your new studio.
I used to be a studio called SoundGun that was run by Edan Cohen in Kensington, in the northern part of Philadelphia. It has this big, beautiful room. Five or six years ago our old band, Raccoon, saved up a little bit of money to record there. Edan had a very sort of professional operation. It was kind of spry and uncomfortable, and sort of is a part of why I think we've always avoided studios to begin with. You'd go in there, you're just watching the clock and it's like 40 bucks an hour and you don't really even know what the hell's going on. You have to be forced to put your tracks down based on what you've done as a band in practice as opposed to treating the recording separately from that. Ironically Bill Moriarty was apprenticing with Edan in those days and we met him there, and just sort of maintained a relationship with him since then. About a year or so ago Bill told us that Edan was moving out and we decided to move in there together and share the space. It's been a really cool relationship there with him — it's nice to have someone else involved that isn't too invested in it but is always willing to help you out.

In what ways does Bill work with the band?
When it came time to mix the record [We All Belong] he spent so much time because we ended up mixing into Nuendo. Our plan was to do analog mixes to an Alesis Masterlink, but as the process of tracking went on that became more and more difficult and less and less fulfilling. So we resolved to do a little of both. We would get the mix up on the board and get it as close as we could to a good average mix, ignoring any little changes that needed to be made. Just sort of level and EQ, as well as any effects we wanted to add through the board. Then we would send all of the individual tracks to the computer, so it was ultimately receiving a 90% mixed song. Then we would just use the computer to do the dirty work of having to turn things up or down, or take something out and bring it back in.
Did you mix that way on the previous Takers and Leavers EP as well as on We All Belong?
Takers and Leavers wasn't really planned for — essentially it was just part of recording We All Belong. At that point there was a whole new level of intent placed upon everything we did in the studio, but still we would be in the studio on some random night or whatever, and just come up with some extra tracks. It had been so long since we had released anything so we came up with the idea of putting out an EP. All those mixes were just analog mixes straight off the board. That's kind of what I like about it. I think it makes a lot of sense in the progression from Easy Beat to We All Belong, because it is coming from a more incidental approach to recording, as opposed to the new record which was about putting an obscene amount of work into something until it's right.
So that's really a new way of working for you?
Yeah. In the past the idea of recording something twice was just absurd to me. We worked endlessly on We All Belong. In the past it was, "Let's go into the studio and see what happens," because there is barely anything more fun on this planet than doing that. So for the first time we kind of submitted to the fact that we had a certain expectation beyond, "Let's just have some fun tonight." If it doesn't work or if ten percent of it works, we'll just keep those two tracks and build from there. It's a more difficult way of working, but it's really exciting now to listen back...
The rest of this article is only available with a Basic or Premium subscription, or by purchasing back issue #62. For an upcoming year's free subscription, and our current issue on PDF...