Rock is dead. At least the big business of rock 'n' roll, that is. But big budgets, unlimited studio time and total indulgence still exist in the hip-hop and pop worlds. And where there's money, talent is sure to follow.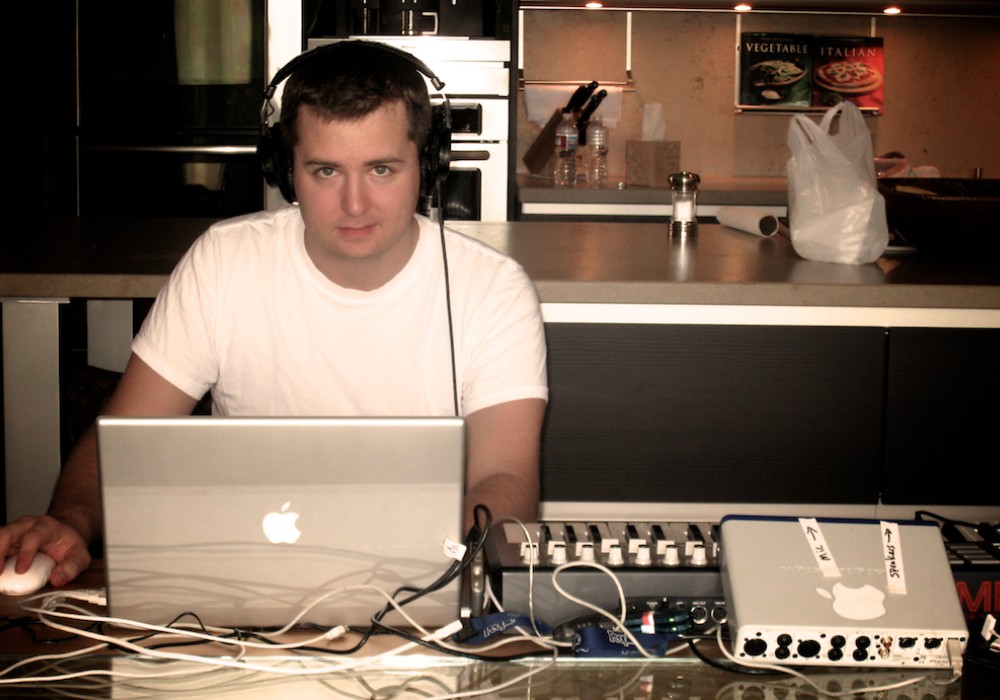 Andrew Dawson, the 29-year-old producer/engineer/mixer, has made quite a name for himself in the past few years. With Grammy Awards and nominations, and credits on hit albums by Kanye West, John Legend, Ne-Yo, Beyoncé, Common, Lil Wayne, Jay-Z, T.I., Michelle Branch, P.O.S., Fun, POP ETC, and the Pet Shop Boys' new album Elysium already under his belt, Dawson is now making the leap to full-time producer in perhaps the last area of the music industry where there's still big money to be made doing that work. But Dawson deserves it, too.
So you're in Los Angeles?
I live in Los Angeles, and my studio [SoundEQ] is in Hollywood. I moved out here about four years ago. I feel I was at the lead end of the exodus of everyone in the studio business who left New York City. I know Tony Maserati and a few others have made the transition in the last year or two. It's necessitated by expenses and overhead. New York is crazy. There is still the work to be had, but New York can't support the lower budgets.
Tell me a little about how you got into engineering.
Well, I had a mom who diligently took me to piano lessons from when I was five years old. I did the whole classical music piano thing, proper training; and I went pretty much 'til I was done with high school doing the music thing. I really got into recording when I got an Apple II and started messing with Cakewalk and Digital Performer — super early versions! I remember getting a 4-track cassette recorder, which blew my mind. It had like three bands of EQ! My high school set up a program for me when I was young, like 16 or 17, where I got an internship to work at a studio in Minneapolis. I was coffee boy, errand runner, bathroom cleaner, and toilet scrubber. The cool thing was on downtime, like over the holidays, they gave me the run of the facility and I recorded projects. I also had a gig doing live sound for the City of Minneapolis, doing all their live outdoor concerts.
And what kind of music were you working on?
Doing the live sound I had everything from Tabernacle quartets to full symphony orchestras to scream bands. It wasn't like I only grew up listening to just hip-hop or only rock. I listened to jazz, hip-hop, rock, metal, alternative, and classical. It doesn't really matter what kind of genre to me, as long as it's good.
What was the next step?
I went to college at Berklee College of Music, and while I was there I continued doing the live sound thing to pay my tuition and rent. Through one of my live sound gigs I met a guy who worked for Lexicon. I got a job working for them as a tester, and then moved on to the marketing department working on their 960L. I had a musical background, but that really honed my technical chops. There are certain protocols and procedures that need to be followed; test every single patch, preset, and knob. While I was working for them, I got an interview with Zoe Thrall, when she was managing Hit Factory in New York City. A week after I had an interview with Tony Drootin, who managed Sony Music Studios. I had a decent job at Lexicon, and I was like "No, I'm not going to move down to New York City to be a runner." Maybe it was arrogant of me, but I went into the interview and made it known in both places that I'm really motivated, I'll work really hard and learn, but I'm really not interested in sitting and getting coffee for another year or two years. Tony said, "I can't guarantee you will be assistant right away, but I'll put you on a fast track if you can learn the rooms and learn the facility." Sony in New York City had to have been the most complex facility I've ever seen in my entire life. I moved to New York a week or two later — after September 11th — and it took me about two months from that point to where they put me in assisting. Clients and engineers started asking for me. I started being asked to engineer, or take over, sessions. After two or three years it became apparent that I was engineering all the time. I quickly realized that the next step was to go freelance. It became a very easy, obvious decision, because I hadn't worked for them directly for about six months, even though I was on the roster as being an employee there.
And what kind of sessions were...
The rest of this article is only available with a Basic or Premium subscription, or by purchasing back issue #95. For an upcoming year's free subscription, and our current issue on PDF...