Welcome to issue #132 of Tape Op.
"How do we stay interested in the art of recording?" It's a question I was considering recently, and I feel fortunate that I remain excited about mixing songs, producing records, running a studio, interviewing recordists, and editing this magazine after twenty-plus years. But how do I keep a positive outlook on something that has consumed a fair chunk of my life, and continues to take up so much of my time? I believe my brain loves the intersection of art, craft, and technology. I love the problem solving. I love taking a song in its raw form and making it into something bigger, more dramatic, and able to reach more listeners. I'm proud to help inform and educate others through Tape Op, my instructional videos with LinkedIn Learning, and the occasional recording workshops I offer at my studio. I like staying busy.
But it's the act of putting art and knowledge back into the world that keeps me going. I adore that I can help others leave artifacts and albums behind for future generations to hear. I cherish every email Tape Op gets from an appreciative reader, and every person I've met that tells me they love this magazine. It means a lot. I don't take anyone's enthusiasm for granted – I feel we have to earn it with every issue.
I'll keep making records, and I'll keep doing interviews. Thank you, everyone.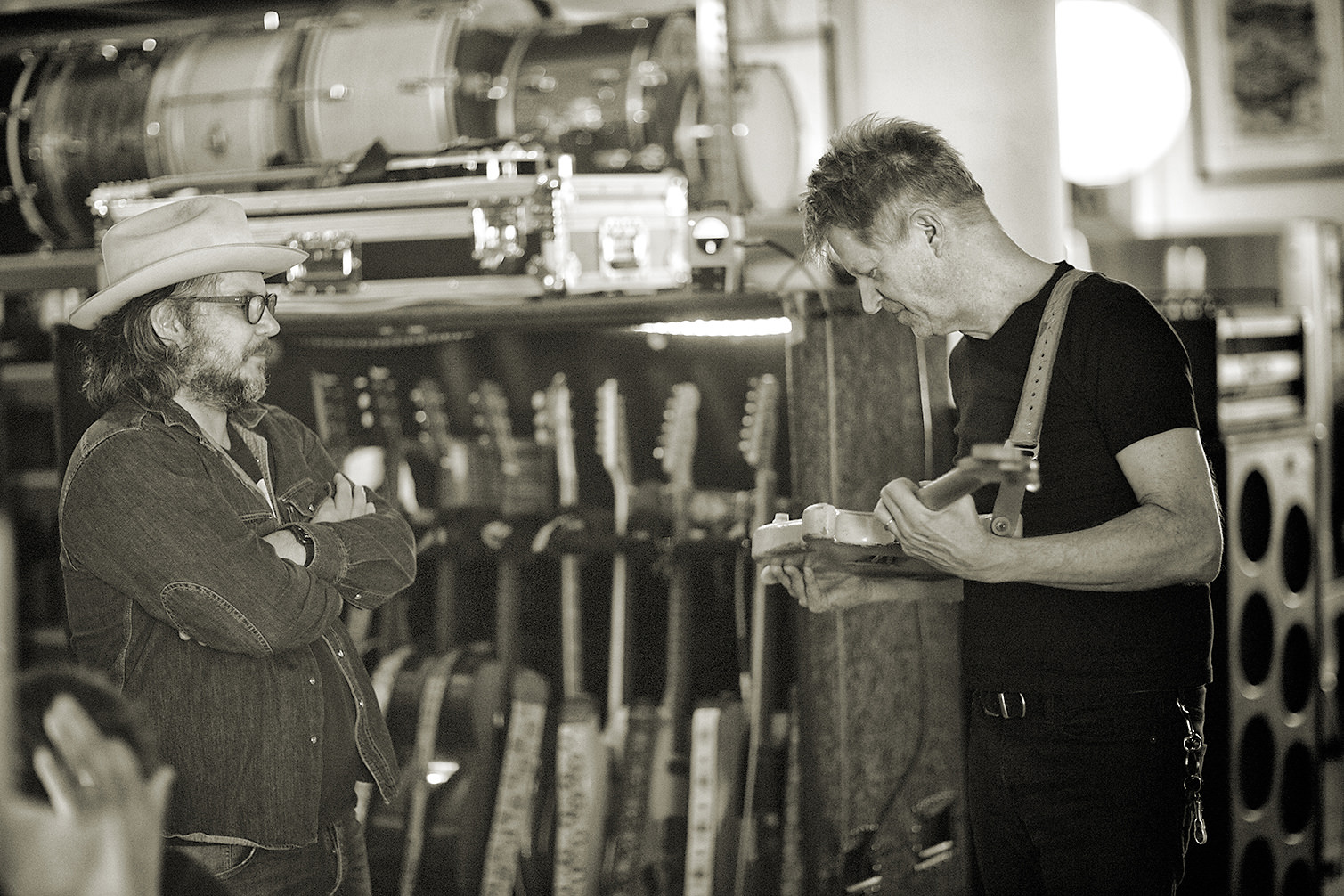 Extra special thanks to Zoran Orlic for providing more amazing photos from The Loft than we could possibly run. Here's one more of Jeff Tweedy and Nels Cline talking shop. Interview with Jeff starts here.
www.zoranorlic.com
— Larry Crane, editor