Welcome to issue #145 of Tape Op.
It feels like we've all been in a cold, dark, chilling era for the past 18 months and I hope we get out of it soon. I spent most of 2020 and half of 2021 working unattended in the studio, only doing a few select attended (masked up) tracking sessions last year. Thankfully, I'd been building up a steady "remote mixing" career and clientele for well over 15 years (especially once we could easily transfer files online), and that – along with freelance and staff sessions, virtual recording workshops, and careful budgeting – managed to keep Jackpot! Recording Studio financially afloat for a year and a half.
Coming out of this time, it's been life-affirming to do actual attended sessions once again. Like John mentions in his End Rant this issue, collaborating with others in real time, face-to-face, is something I also find rewarding, and a process one is unable to completely achieve while working remotely.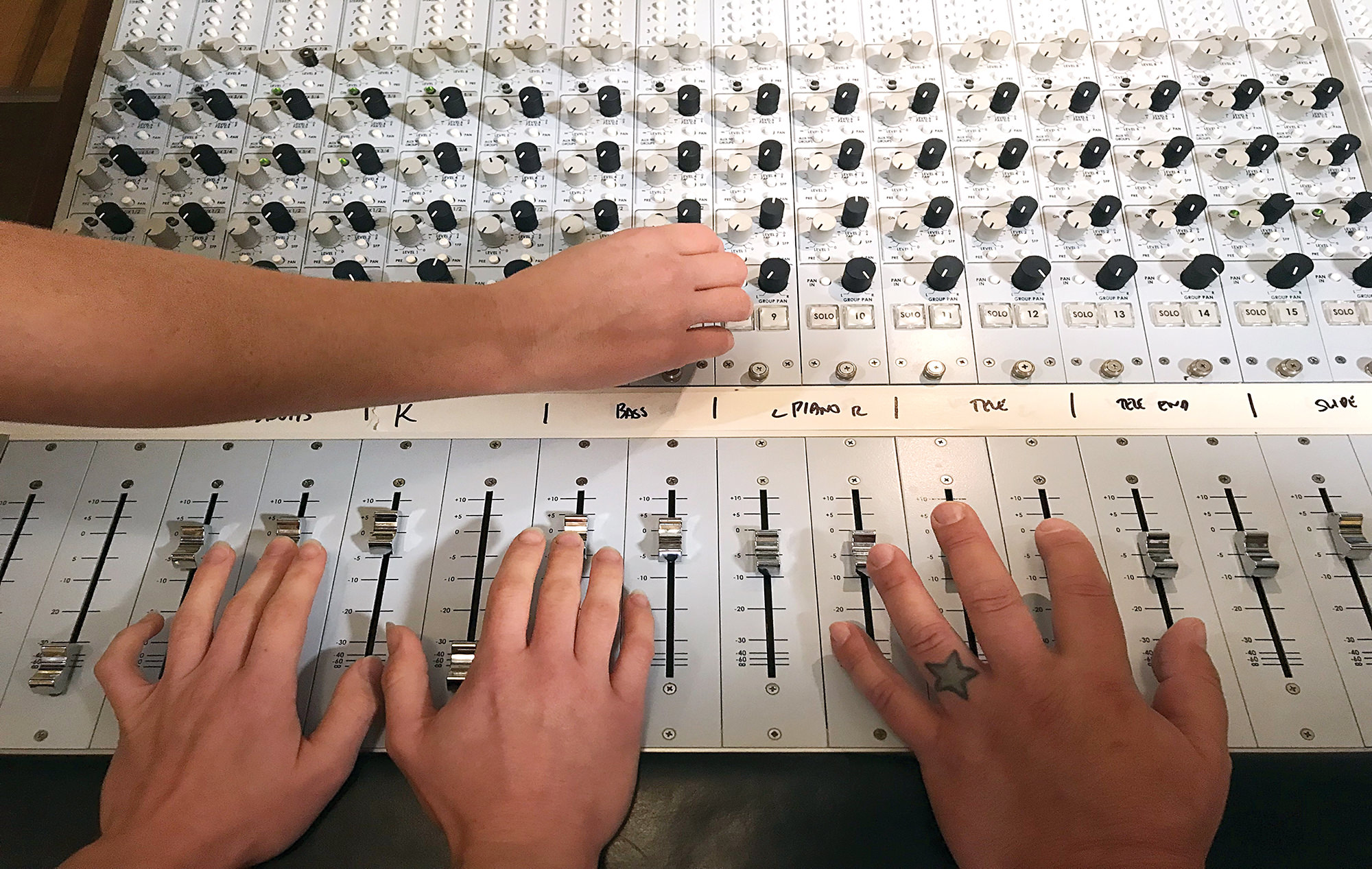 Mixing at Jackpot! Recording Studio. Thanks to Shady Cove for hand modeling.
My first attended session a few weeks ago was with local legends The Dandy Warhols, a group I had never had the pleasure of working with before. We ended up throwing a bunch of overdubs at a track, and, after they left, I assembled an "idea" of what the arrangement could be. For our next session, we arrived at a wholly different approach to the song and mix, via much input and experimentation. There was no possible way we could have gotten to that point without being in the same room, bouncing concepts around, and trying things out on the fly. Body language, last minute overdubs, and reading the mood in the room can do so much more in finding the potential of any recording than 20 emails or a single Zoom call. It felt like I was home again.
It was an incredibly challenging year, and there are many lessons I'll carry forward with me from this time. But one thing I know for sure is that my appreciation of human connection will never change. Let's get together now, and create the best music we can.
— Larry Crane, editor & Founder