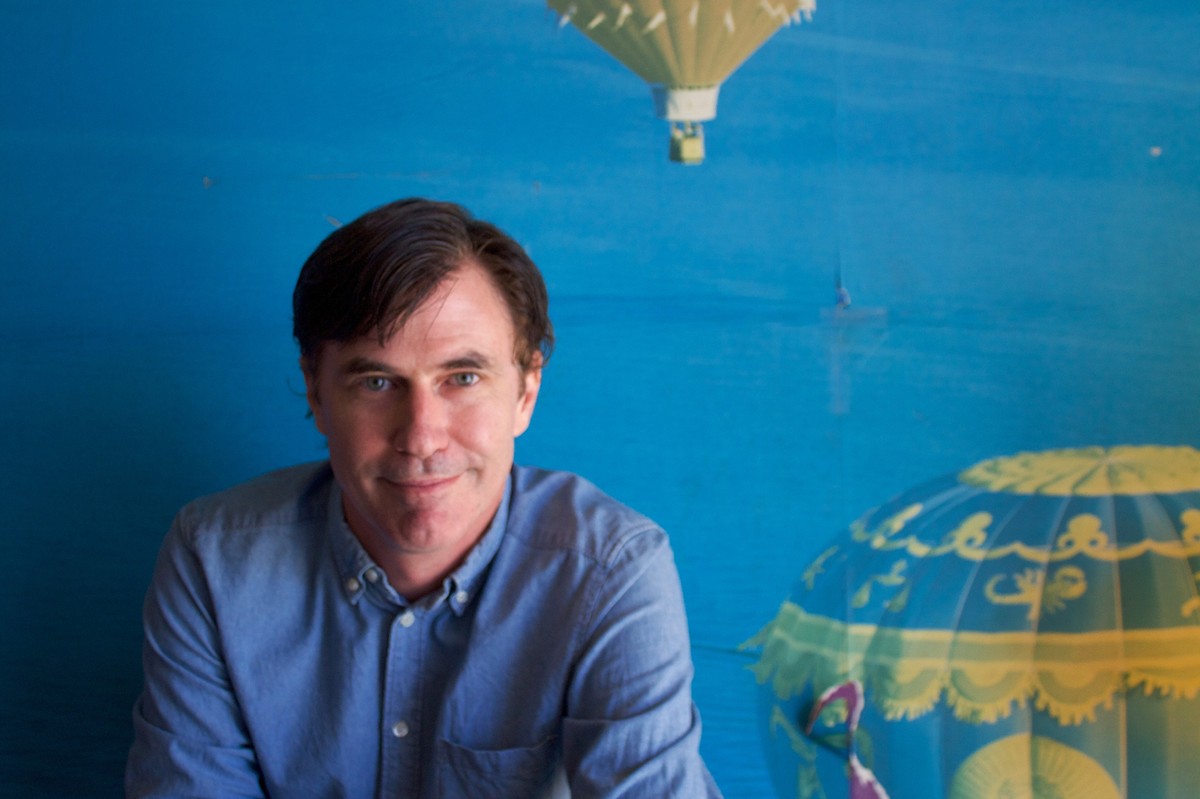 Pierre and I had been working on different sessions on the same albums for years, so one day while in Los Angeles I popped over to meet up with him and see his cool, funky, fun spot at Kingsize North. Pierre was the bassist (and more) for Rilo Kiley, and has worked with She & Him, M Ward, Ben Gibbard, Sia, Eleni Mandell, and more. Recent session have included Fools Gold, Tim & Eric, Eddie Berman and Laura Marling, Kiefo Nilsson, and the legendary Mavis Staples (produced by M Ward).
How does the bassist for Rilo Kiley end up owning a studio?
It's that common story of the guy who always tinkered with a 4-track and all that stuff. I was always that guy. Blake from Rilo Kiley and I are old friends from middle school. We kind of inspired each other from the beginning in recording. I was always tinkering and helped him get his first recorder. We'd write songs and record. He lived up in L.A. and I was in San Diego for a while, so I recorded bands there. That's how it started with Rilo Kiley. Blake and I had always fantasized about making a band. He met Jenny [Lewis], and they were playing some coffeehouses and stuff. I'd always come by and visit. I'd record them and play bass on it or whatever. Then Blake and I recorded our first record in our house. I always recorded little bits of every record going forward. It was always a fun thing and my dream to possibly own a studio someday. The opportunity came up about six years or so ago. I've done it ever since.
What led to this being connected to Kingsize Soundlabs?
Dave Trumfio is a friend. I originally partnered in here with Kenny Woods, and then he became a little less involved. I asked Dave (who I recorded my solo record with at Kingsize) if he'd be interested in partnering in. Dave loves a good studio opportunity, so he was in, and it's been great. It was also in conjunction with my friend Curt Anderson, who's my real gear partner. He's one of these treasure troves of loving gear and collecting it. Lots of odds and ends are his. This board is his.
The history of that's crazy, right? JJ Cale's console and tape deck — from when?
'72 is the lore. I've tried to track down what was recorded on it. We finally drummed up a picture of JJ Cale's engineer here in the Valley from like '75. The picture I have doesn't reveal anything about the space. You see the engineer's face, a little bit of the tape machine, and a little bit of this board.
That's crazy. It's Auditronics 501. They were building them in Memphis, and some of the early ones were out of Spectrasonics parts.
Totally, yeah. We've been tinkering with this and getting it in the best shape it's been in. We pulled all the modules to try to figure out. Most are all originals. Some of these have 301 pres, and others have modifications that came later. It's kind of a mix on these, and I'm not quite sure which the Spectrasonics stuff is.
When you and Blake recorded the first Rilo Kiley record [Take Offs and Landings], where'd you do that?
At our house, at a place in Echo Park.
You had enough room to do drums and stuff?
Yeah. We had a living room, a little weird office thing for a control room. We both had these [Tascam] 688 cassette recorders, those crazy, over-built 8-track cassette things. Some of the first stuff that we did was all on those. We eventually got a MOTU. We got some mics and just did it.
Did you mix at home?
Yeah, I mixed most of it and Blake mixed a song or two.
Then on the next records, you ended up working with other engineers at other studios?
Yeah, for sure. Before Take Offs and Landings there was an EP where we did go into a real studio for some of it. The EP was done half at home and half in studios. We did Sound City, Cello (it had just turned to Cello, in the Pet Sounds room). The ones in the "the studio" we did with Dave Schiffman. We had also done some other demos even earlier at a studio called The Sandbox. Anyway, the next record after Take Offs we recorded with Mike Mogis. We did two records with him in Lincoln, Nebraksa.
At the original studio he had there?
Yeah.
How'd you guys settle on Mike?
That was all through Saddle Creek friends. We did a tour with The Good Life and met...
The rest of this article is only available with a Basic or Premium subscription, or by purchasing back issue #109. For an upcoming year's free subscription, and our current issue on PDF...