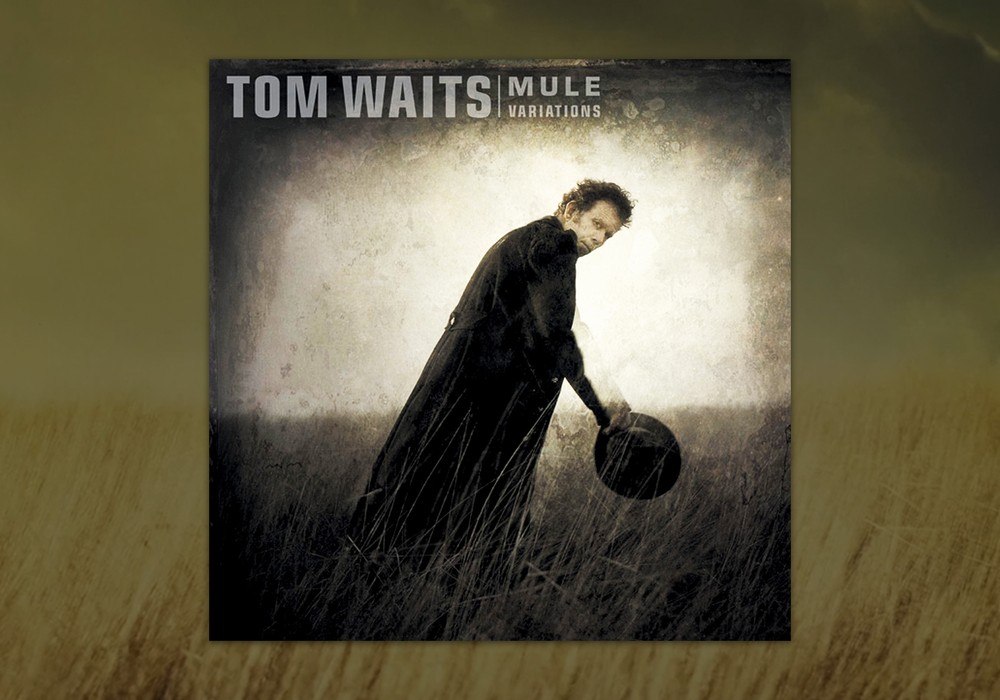 Tom Waits released his legendary 13th studio album, Mule Variations in 1999. This was the same year that gave birth to Napster and saw Ricky Martin releasing his monster hit, "Livin' La Vida Loca," the first number-one single to be recorded and mixed entirely in Pro Tools. That year, Waits would return to Cotati, California, and Prairie Sun Studios (where he had previously recorded his album Bone Machine) to begin Mule Variations. Though the album was "recorded, mixed, and mastered in analog," according to the liner notes, Waits would integrate several digital elements into the recording process. Mule Variations would go on to become a critical and commercial success. As the album garnered Grammy Awards and further critical praise, Tom embarked on an extensive world tour. Not bad for the then 50-year-old Waits; it's no easy feat for a living artist of the classic rock era to be taken seriously by modern day hipsters and tastemakers. Tom Waits, however, stands with the likes of Leonard Cohen and Nick Cave as an artist that has remained both commercially viable and creatively fertile well into the later years of his career. In the spring of 2020, Mule Variations' engineers Jacquire King [Tape Op #140, #88, #45] and Oz Fritz [#75], along with Prairie Sun Studios owner Mark "Mooka" Rennick, discussed how the juxtaposition and discomfort of Prairie Sun inspired Waits' landmark album.
What was your first impression of Prairie Sun Studios?
Jacquire King: That's where I met Tom and Kathleen [Brennan, Tom's wife and co-producer]. He had phoned me, we set up the interview, and I went up there. I was aware of Prairie Sun before that but I don't think I'd been there. I loved it. I prefer recording in non-traditional spaces anyway. There are certain things that I require to make a great recording, but it doesn't necessarily mean I need to be in a fully-modern studio facility. I love the environment [of Prairie Sun]. I grew up in a rural environment; I worked on farms. It felt very natural. I knew that it appealed to Tom. He had made Black Rider and Bone Machine there. I'd listened to Bone Machine a bunch of times. I knew that there was a cool vibe there, so I was totally on board with it. One of the discussions I had with Tom, when I met him the first time for the interview, he was wondering how I felt about recording outside. He said something like, "Jacquire, if I wanted to record in a dumpster... would you do it?" I was like, "Yeah, man. Whatever you want to do." I think he wanted to see what my aesthetic was, and if I was really tied to having to record in a proper studio. He didn't know me or how adventurous I was. I told him I was a huge fan of Alan Lomax and he lit up, then he pulled this microcassette out of his jacket pocket. He played me a couple things; he had stopped at a train crossing and recorded a train going by, as well as the whistle. He likes found sounds and the sound of an environment. That was one of the aspects that appealed to him about Oz.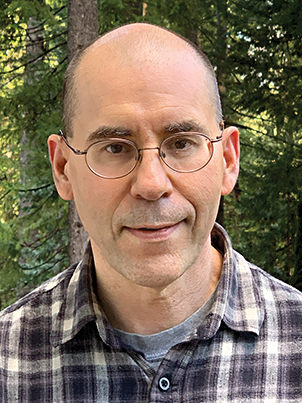 Oz Fritz: I went and interviewed with Tom to do the record and then Tom kept delaying the start time. I had a bunch of dates already booked with Bill Laswell [Tape Op #93] to do live sound in the summer, which I wasn't going to give up because he's a long term client and friend of mine. I told Tom, when they finally got the start date, "There're going to be some days I'm not gonna be here because I've got to go overseas." Tom said, "Well, I don't want to keep switching engineers. I love your vibe. We'll probably do something in the future, but I want to have one engineer for the whole thing." So, cool; whatever. He went looking for another engineer and he'd heard about Jacquire King. They brought him up to Prairie Sun for the interview. Tom's interview consists of a session. He doesn't tell you when you're going for the interview. When you get there he says, "Okay, let's do some recording." They did that for Jacquire and I got a call the next week from Tom, asking if I would be willing to be the chief recording engineer. [I'd] set the parameters, meet with Jacquire, and show him how I do analog recording. The thing Tom liked about Jacquire was he was a Pro Tools engineer. So Jacquire became more than a substitute for me. He brought out Pro Tools and they used it on "Filipino Box Spring Hog." "Lowside of the Road" might have been mixed [on Pro Tools] too.
What was it about Prairie Sun that drew Tom Waits to it?
Mark "Mooka" Rennick: I'd like to say that he went out of his way to find this bucolic environment, but he actually moved to Sonoma County. I don't want to take any credit. Prairie Sun is not a pretentious situation. It's very raw, and it's very basic. It was a perfect storm of a very avant-garde artist and studio. He started a film score [for Jim Jarmusch's film] Night on Earth in '89 and that was in Studio B. Then we did Bone Machine, Black Rider, and then Mule Variations. Jim Jarmusch also directed the videos for Bone Machine and did [the film scene with Tom...
The rest of this article is only available with a Basic or Premium subscription, or by purchasing back issue #140. For an upcoming year's free subscription, and our current issue on PDF...